I'd seen pictures of the Senanque Abbey lavender fields for months and knew this was a top spot for pictures and an obligatory stop on my road trip throughout the South of France. There are many lavender fields in the area, but nowhere else will you find a working monastery to add to the aesthetic of your photographs.
It wasn't until I went through great pains to get there that I realized walking amongst the lavender is technically not allowed here. Nevertheless, seeing many others photographers in the field, I risked the reprimand and ventured in for a brief moment. I promise that no lavender was harmed in the making of this blog post.
Those wanting to photograph lavender generally without breaking any rules will be happy to know that you are free to explore and wander in most public places in France at any point in time, and you'll find no shortage of them as you cruise throughout the area.
The Senanque Abbey is a special place, however, with church bells sounding in the background and natural atmosphere of tranquility. It was founded in 1148 and is still home to a small community of Cistercian monks.
RELATED POST: WHAT TO SEE ON A ROAD TRIP THROUGH THE SOUTH OF FRANCE
Here's everything you need to know before visiting this idyllic location.
How to get to Senanque Abbey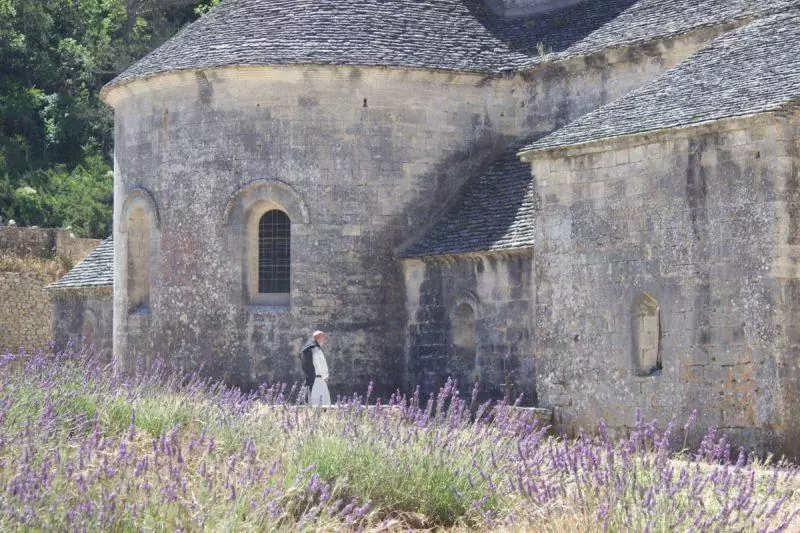 You can easily access the Abbey on a half day trip from Arles or Avignon. If you're coming from a little further, like Paris, take a train into the region and rent a car or take a tour from there. You can drive the D177 route for a scenic view, or take via D900 to go through Gordes.
While a lot of coach buses visit this place, I recommend that you rent a car if at all possible so that you can explore neighboring lavender fields and nearby points of interest without being restricted to a tour schedule and avoiding the swarms of people.
Taking photos at Senanque Abbey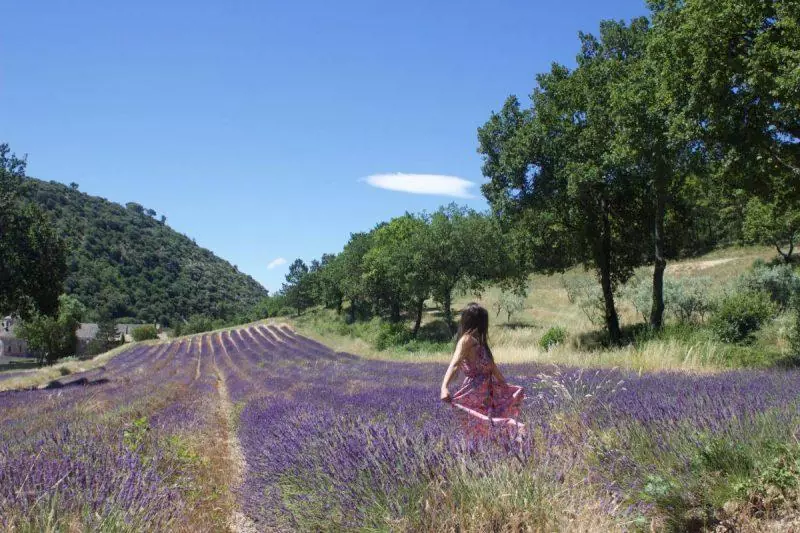 I've had a friend fly a drone over this location, so drone regulations have not come into place here yet. At the time of my visit, there were dozens of people taking photos in the fields as well. It gets crowded after 10am when the coach buses start to arrive, so come early.
If you're going to stand in the fields, step gingerly and avoid stepping on the lavender itself. There are olive fields and beehives adjacent to the fields, tended to by the monks.
RELATED POST: MY SOLO TRAVEL PHOTO SHOOT IN NICE, FRANCE
Planning your visit
In France, lavender fields bloom from Mid-June through July. I went in the last week of June/first week of July, and the lavender was about halfway grown. I would like to return a little later in the season to see it in full bloom. There are also sunflower fields readily seen around the same time.
Guided and unguided tours begin between 9:45 and 10am and go until 11:30am, then resume again from 2pm to 5pm depending on the season. Guided tours require advanced reservations, are an hour long and are available in French only.
Non-guided tours allow you to visit otherwise restricted areas of the monastery at your leisure during approved hours. Other parts of the monastery include the abbey church, cloisters, the monks' cells, the chapter house, and the calefactory. The church is open to the public all day for silent prayer.
RELATED POST: VISIT THE GORGE DU VERDON IN FRANCE
Lavender souvenirs
While no souvenirs are sold by the Abbey, and taking any lavender from here is strictly prohibited, you can find lavender souvenirs everywhere throughout the south of France. I was able to bring back a bouquet, which smells heavenly to this day. Stores, markets and street carts alike carry a wide array of products, from soap to potpourri and body creams.
Not far from the Abbey is the L'Occitane factory, world famous for its bath and body products. If you're so inclined, you also have the option of making a customized fragrance in the region.
Know before you go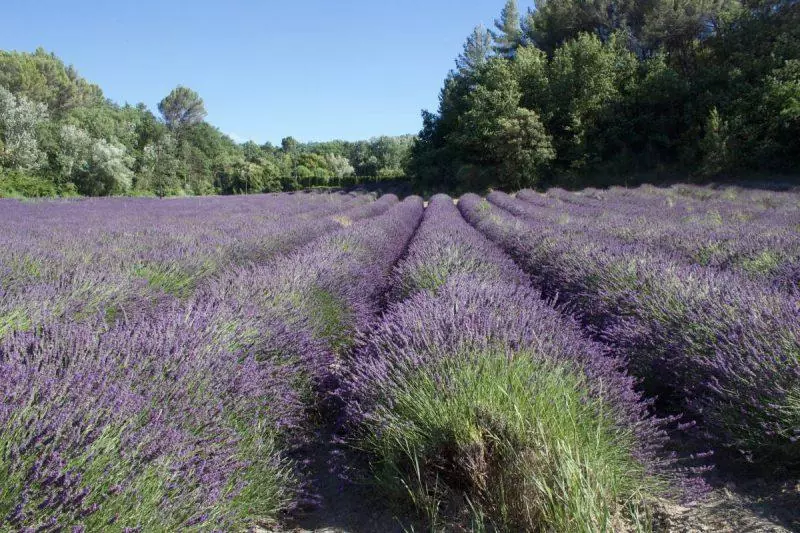 Your cell phone will not work at the Abbey, no matter what provider you have, so make sure you communicate with anyone you need to reach before you start making the descent towards the Abbey. It's at the bottom of a steep incline so you'll be able to tell when you're losing altitude. The roads to access the Senanque Abey lavender fields are thin and precarious without room for a passing vehicle in the alternate direction. Be very careful and take your time if driving.
I recommend going for lunch and indulging in a gelato afterwards before heading on to your next town for the day. There is parking on site, but again it gets crowded so get there early. There is no fee to enter.
REALTED POST: FINDING VAN GOGH IN ARLES, FRANCE
I hope this helps you plan your trip, and that you get to make your lavender dreams a reality.
Feel free to comment below with any questions and until next time, safe travels!
Like this post? Pin me below.