Have you ever heard of Zaanse Schans? Me neither, until I started planning my trip to Amsterdam. Usually, people tend to go to Amsterdam for one reason, and it's not the windmills.
Beyond the stereotypical recreational activities lies the ability to experience Dutch culture at its finest. If you want to experience the Netherlands you've always pictured, filled with sprawling green fields and fanciful windmills, here's everything you need to know to start planning your trip from Amsterdam to Zaanse Schans.
RELATED POST: BEST CANAL CRUISE IN AMSTERDAM
How to Get to Zaanse Schans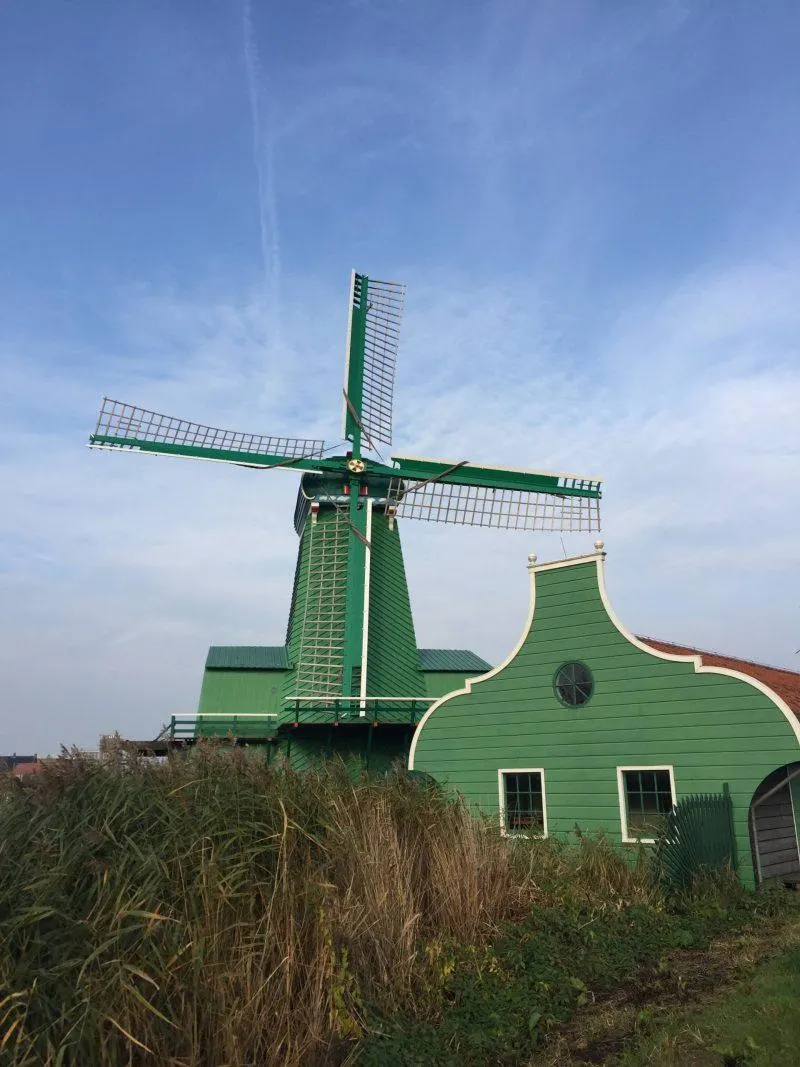 I've said it before and I'll say it again–public transportation in Europe is easy. Just head to Amsterdam Centraal Station (you can't miss it, it's in the city center and very easy to walk or connect to) and take Bus 391 to Zandaam/Zaanse Schans. It departs from Platform E, located outside. Yours is the last stop on the route, and the entire ride takes less than an hour.
Bus 391 is called the Industrial Heritage Line, so you'll pass countryside and farming industries on the way. The bus will make several stops. Once you see windmills, you've made it. The driver will announce when you get to Zaanse Schans that it is the last stop, and you can confirm upon boarding that you're heading to the right place.
You need a special ticket to board the 391 bus specifically, separate from whatever transport pass you may already have for the city. The special pass will cost you 10 euro, but it's a bargain deal. A taxi would cost far more.
You can also opt to take the train, the route is Zaandijk to Zaanse Schans. The only thing is that the train does not drop you off immediately at the entrance. Instead, you have to walk about 15 minutes. The bus stop is right outside of Zaanse Schans and is the most convenient option.
Things to Do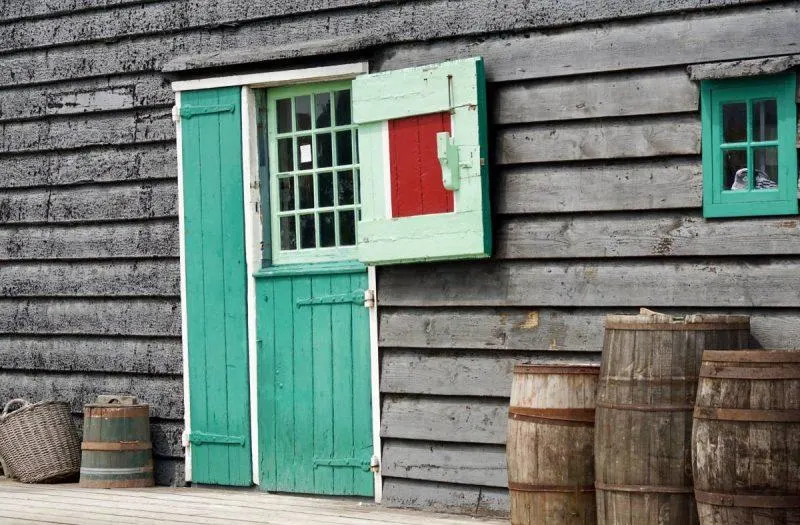 Zanse Schaans is open-air museum where guests can experience life as it was lived by Dutch people in the 18th and 19th centuries. Guests are initially greeted by shops and restaurants. This is a great place to pick up souvenirs or grab a bite to eat on your way in or out of the park. There is also an indoor museum area upon arrival if you want to learn more about the history and making of the venue. Be aware that the only public restrooms here are in the entrance and require cash payment to use. Otherwise, the stores accept credit cards.
A dirt path leads to the outdoor museum portion of the attraction, including a clog store and workshop. You can tell which one is the clog store because there is an assortment of clogs on display on the wall outside, as well as two giants clogs for a photo area. You'll see the giant blog props periodically sprinkled throughout Amsterdam as well.
The clog making workshop takes place continuously throughout the day as large groups amass and lasts no more than 5 minutes. You get to see the making of a shoe from start to finish, presented by a young Dutch lad.
The only down side is that the staff waits for a crowd to begin a presentation, so you will have to sit through your presentation with a tour group. Seats are limited–don't be the loser of the musical chairs game immediately prior to the presentation and get stuck with a bunch of lobbing heads in your video recordings of the process.
In addition to the shoe factory, there is a cheese store with seemingly endless samples that you can taste as you walk through the store on your way to visit the windmills. You have to walk through the store to reach the windmills, so you may as well take advantage. There's also a distillery museum, soap factory and weaver's house, all included in the price of your ticket.
Zaanse Schans Windmills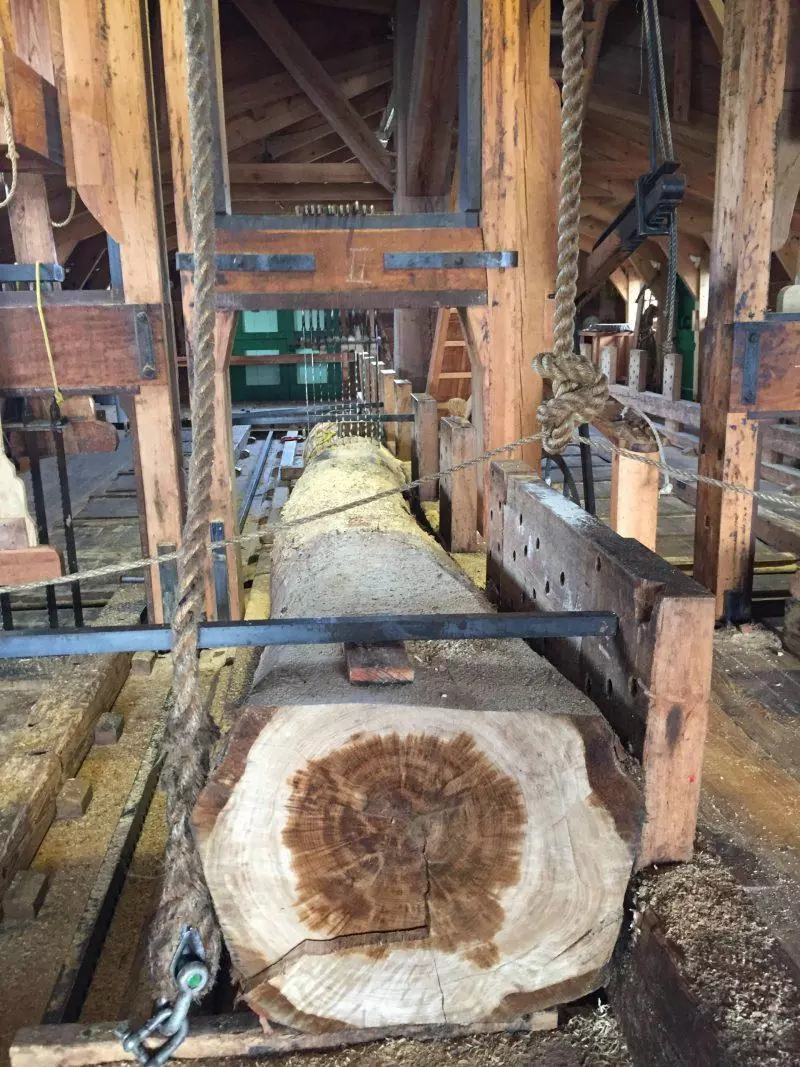 The real draw of Zanse Schaans are the 6 working windmills showcased on the property. While half a dozen is a far less than the more than two dozen originally in operation, the ones that remain are well maintained and each dedicated to a particular purpose.
One windmill grinds minerals for use in paints, for instance, and the raw materials can be seen at the Rembrandt House in Amsterdam during a paint mixing demonstration where paint is endorsed as the preferred medium of Dutch Masters.
Another windmill, which was actually torn down and reconstructed from plans salvaged by the original architect, only saws lumber. It's amazing to see the ease with which the giant saws move through the tree trunks, after they are soaked in water for a few days to help remove of the bark. Once processed, the lumber is used throughout Zaanse Schans for renovations and regarded throughout the world as some of the highest quality lumber available.
The windmills all have separate admission tickets and prices so come prepared with small bills. Proceeds go to maintaining these magnificent structures and are well worth your contribution. Be sure to talk to the local workers. I found the windmill attendants happy to share details about the intricate workings of their respective windmills. They are each knowledgeable about the windmill's purpose, structure, history and even the best photo spots. Some windmills will have a video presentation with more background as well if you want to sit or escape the elements for a brief showing.
The precision and accuracy that goes into making the windmills work is inspiring. There's a reason when you think of windmills, you think of The Netherlands!
Shopping and Souvenirs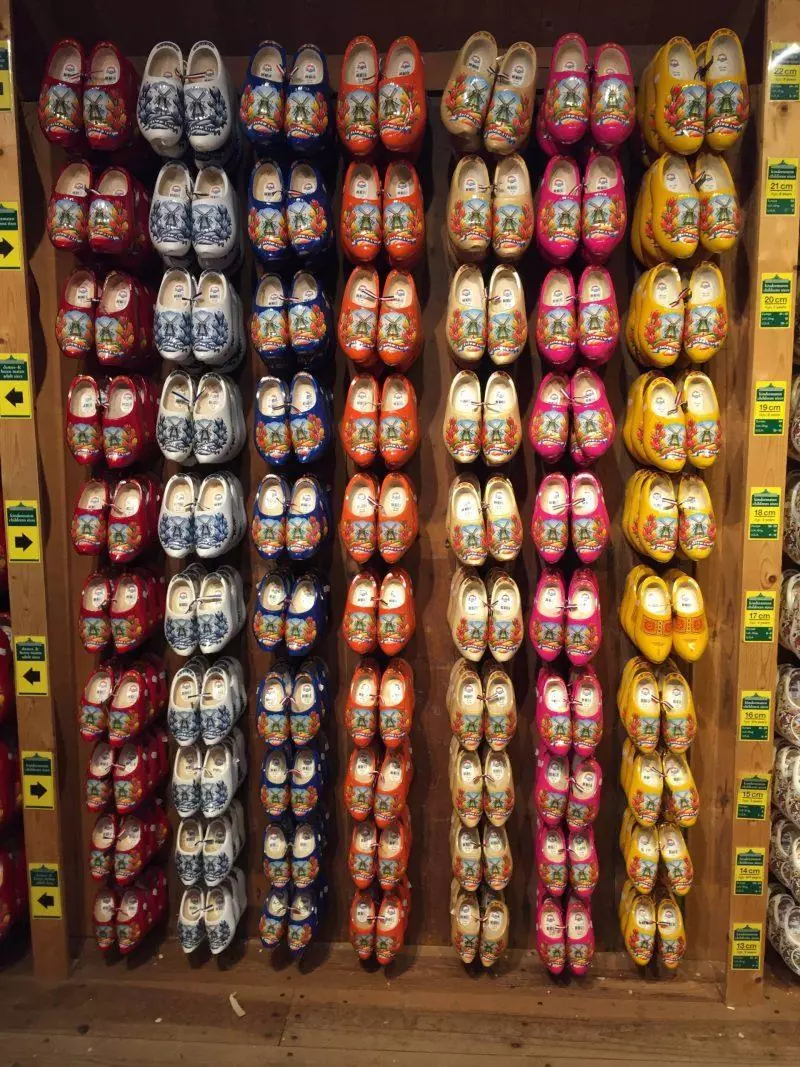 Aside from the paint powder I mentioned, there are many souvenirs you can buy on site. Take home a pair of clogs, or just a single clog if you're on a budget. I did this with a sample that was discounted and it makes for a neat key holder. You can also purchase Delft pottery, from 2 euro knick-knacks to more high end pieces.
Pro tip for all those begrudgingly in attendance who are looking to spice up their visit–if you're there on a chilly day, you can buy rum-spiced hot chocolate in the windmills. As a rum aficionado and fervent avoider all of things cold, I found this to be an unexpected but welcome surprise.
Zaanse Schans Opening Times
The great thing about Zaanse Schans is how peaceful it is. You could spend a whole day here just strolling and admiring the scenery. However, those on a tight schedule will be pleased to learn they can get the gist of the experience in 2-3 hours, making this the perfect half-day trip from Amsterdam city center.
Not every portion of the museum is open every day, and each has a separate schedule for demonstrations and tours. Zaanshe Schans is open every day from 9am to 5pm. The website has a schedule of events so you can see what's going on the day of your visit. Note that windmills may be closed seasonally or for maintenance.
If you're looking for a taste of the authentic Dutch lifestyle, the best way to do so is by getting out of the city. There are some beautiful places to see in The Netherlands, from tulip fields to windmills. do yourself a favor and explore more.
RELATED POST: HOW TO SPEND 3 DAYS IN AMSTERDAM
Till next time, safe travels!
Liked this post? Pin me below!