If you're looking to go on a canal cruise in Amsterdam and are trying to decide between providers, look no further than Friendship Amsterdam. I stumbled upon this company while planning a trip to the city for the first time, and it ended up being one of the best experiences of my trip.
Initially, I'd planned on going on an evening tour when I arrived in the city because I heard the lights at night are breathtaking and I figured it would be a light activity in case I was jet lagged. Unfortunately, it was raining when I arrived and Friendship Amsterdam could not depart since they are in open-air boats.
It must have been fate because I saw some gorgeous views the next morning, the time for which I was rescheduled free of charge. And nothing can capture what it felt like to cruise along the canals of Amsterdam with the sun shining and a drink in hand.
If you're looking for a reputable company that will provide a comfortable and exclusive experience, you've found it! Here's everything you need to know before going on a canal cruise with Friendship Amsterdam.
RELATED POST: HOW TO SPEND 3 DAYS IN AMSTERDAM
About Friendship Amsterdam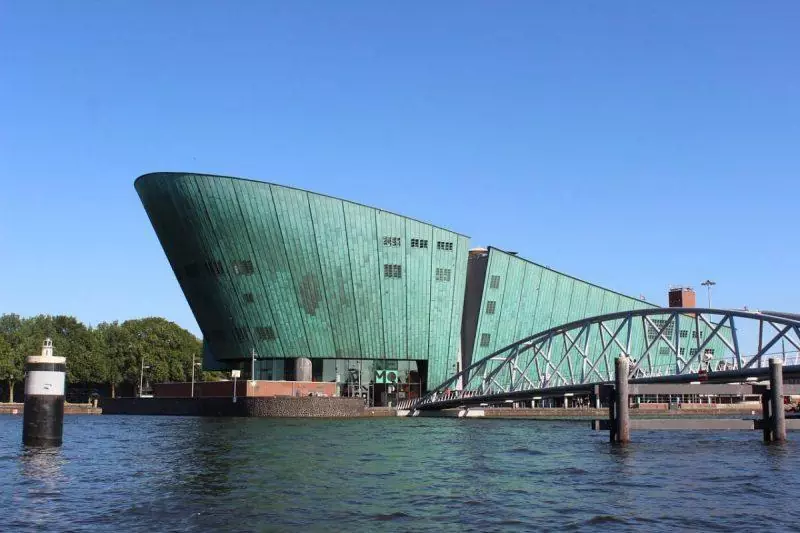 I consider Friendship Amsterdam the best company to go on a canal cruise with in Amsterdam for several reasons. First, as I mentioned, they're an open-air boat. While this makes your cruise subject to cancellation due to inclement weather, it also means you get to experience the canals as you cruise through them without a barrier between you and the city. You don't need to take your pictures through dirty windows or feel the air coming in through vents–you get the full experience.
Buying a ticket online was easy and the price is right at only €15 for a one hour cruise. You cannot make a reservation, rather you have an open ticket and show up before the boat takes off, as often as every 20 minutes and as far apart as every hour depending on demand.
The address is Jetty on the Oudezijds Voorburgwal 230 in Amsterdam, down the street from the Bulldog Hotel. This is not the address for an office but for the dock, so go to the water not the buildings. You'll see the boat docked in the canal or staff standing with a clipboard nearby.
The best part about Friendship Amsterdam is that the experience is intimate. You have options when it comes to cruising — you can have a dinner cruise or go on a massive vessel with 100 other people. In my opinion though, going on a 20-person boat with drinks only is the way to do it.
They have a small bar on board, so you can sip on a rum and coke while taking in the sights, and actively partake in the experience instead of focusing on your meal. if you're hungry, there are a ton of great food options on the nearby Damstraat street, from Chinese take-out to traditional Dutch restaurants. Wok to Walk is one nearby take-out option that's open until 2am and is very affordable.
Friendship Amsterdam Hours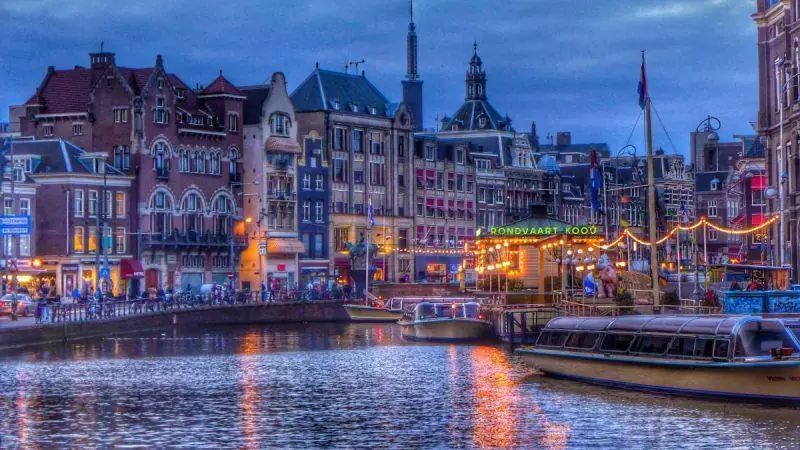 The hours of operation for Friendship Amsterdam vary depending on the season, but I like that they're open late generally. You can take a day cruise or night cruise, or both! In the summer, they are open daily between 10am and 11pm. In the winter, they are open from 12pm to 10pm on weekends, and 1pm to 8pm on weekdays. Generally, winter runs from November to March.
Any time of year is a good time to cruise the canals of Amsterdam. You don't need to worry about cold weather since Friendship Amsterdam has heated seats and blankets for your comfort. They offer warm beverages, including hot chocolate and tea. I went in the middle November and it was cold, but I had a pleasant ride thanks to these amenities.
Canal Cruise Sights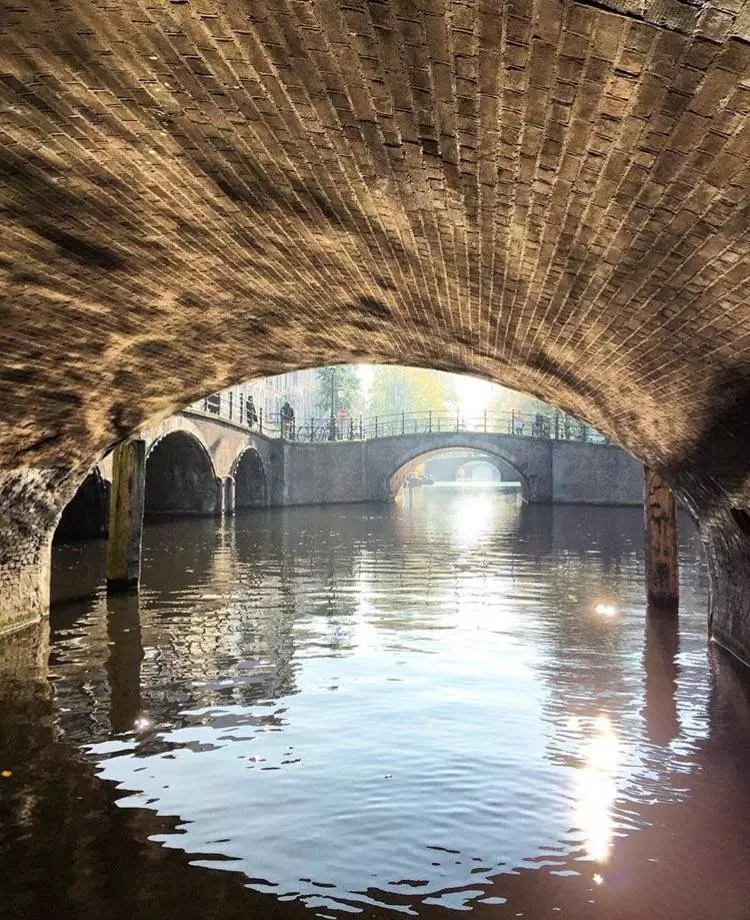 A canal cruise is a great way to see the structure of the city. Taking small waterways between populated streets allows you to have a different and more tranquil view of the city. You also learn to appreciate the value of being by the water. Our guide pointed out some of the most expensive boats and plots of land. With finite canal space in the city and growing demand, anything by the water is prime real estate.
Occasionally the tour will have a lover's theme, taking you under the Bridge of Love where couples leave love locks on the bridge (to the dismay of local government). While not officially sanctioned, this is a good alternative for all those looking to replace the Pont des Arts bridge in France. The scene can be quite romantic at night and this is a great Valentine's Day or anniversary option. They have champagne available on board if you want to toast to a special occasion.
Towards the end of the cruise, you'll go by a point in the water where you can see under 7 different canals. This is a picture perfect moment, so have your camera ready. The reflection of the city on the water makes it impossible to take a bad photo.
Friendship Amsterdam Myths and Legends

I'm not sure if they were true or not, we were made aware of many insider myths and legends on our tour. For instance, legend has it that if you kiss while cruising under the Bridge of Love, you'll be together forever. Needless to say, our guide advised that we administer kisses wisely!
As a smaller boat, Friendship Amsterdam was able to go underneath bridges so low that they would have been prohibitive for larger vessels. Our guide told us that if we touched the panels of these bridges while passing underneath them it was good luck, so naturally I took it upon myself to touch away. I'm not sure if it worked, but I had an absolutely perfect visit to Amsterdam.
Don't miss a canal cruise in between all the partying in Amsterdam. There are boats available to accommodate even the strictest schedules and your orientation to Amsterdam will be sorely incomplete without one.
Till next time, safe travels!
RELATED POST: VISIT ZAANSE SCHANS ON A DAY TRIP FROM AMSTERDAM
Liked this post? Pin me below!