Leonardo Da Vinci's portrait, "The Last Supper," is arguably the most influential work of art ever made. It's right up there with the Mona Lisa or Michelangelo's David. Entire books, conspiracy theories and countless tacky souvenirs have been inspired by this masterpiece.
Those unfamiliar with the history of the painting might be surprised to know it's not on canvas, but rather on the wall of a church located in Milan, Italy.
The church is open to the public and can be visited year-round, but admission is highly regulated so you need to plan accordingly.
No visit to Milan is complete without a trip to see this priceless work of art. Here's everything you need to know to secure your spot!
RELATED POST: HOW TO SPEND 24 HOURS IN MILAN, ITALY
Santa Maria Delle Grazie Church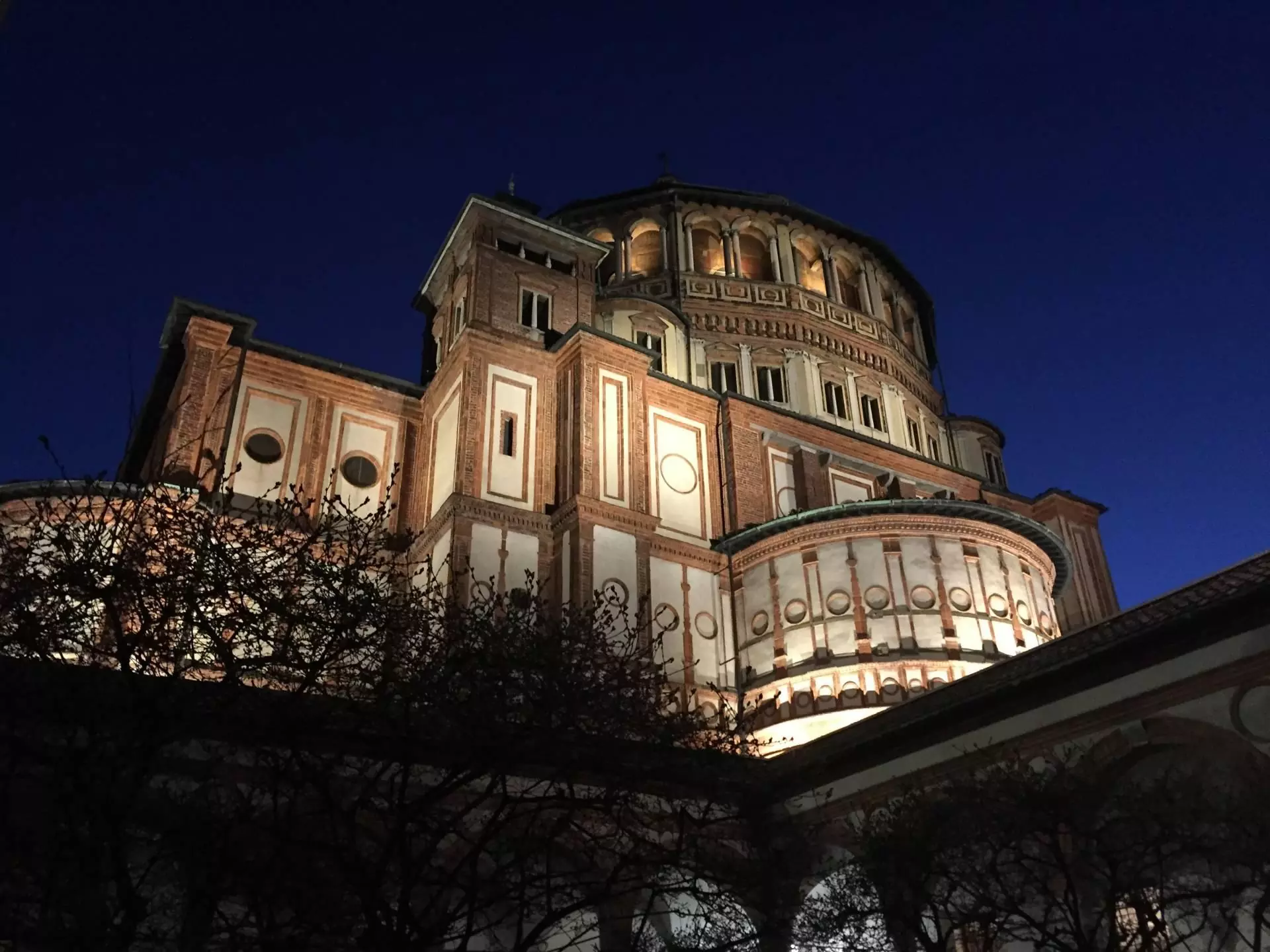 "The Last Supper" adorns the Santa Maria Delle Grazie church, located about a 15-minute walk from the Duomo. The miraculous thing about the painting is that it remains despite being bombed during World War II. All other walls on the church collapsed, except this one. The monks took precautions to protect the wall in case of an attack, but the feat of survival is an impressive, if not divine, one nonetheless.
Unlike many works by Da Vinci's contemporaries, this is not a fresco. It's tempera and oil on plaster, which allowed Da Vinci to take his time perfecting the image, whereas fresco pigment would have needed to be applied quickly before the plaster dried, precluding alterations.
The painting was originally overlooking the dining hall for monks of the church, thus the supper scene.
Don't miss out on the views of Santa Maria Delle Grazie itself from the outside. The architecture is stunning and the church literally glows at night.
RELATED POST: HOW TO GET FROM MILAN TO CINQUE TERRE, ITALY
Getting Tickets to The Last Supper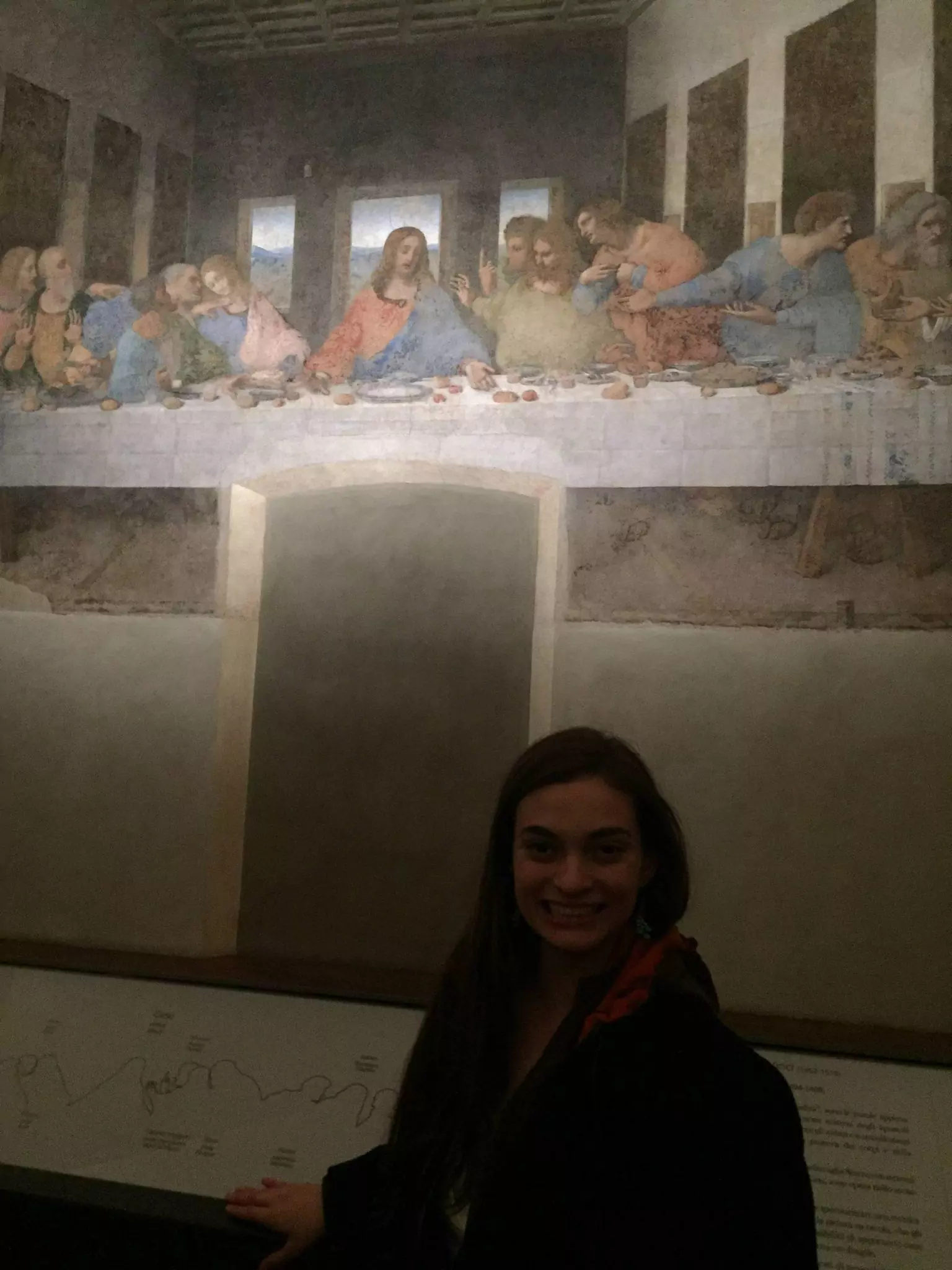 With limited ticket availability and demand spanning out for months, getting in to see Da Vinci's "The Last Supper" is not easy. The moment you know you're going to Milan, buy your ticket in advance. The website is TickItaly and will let you know all availability for your desired dates. Tickets go on sale at least 90 days out so check back often if you don't see your dates at first.
If possible, get a ticket for admission just to the Last Supper, no tour or extras. This is by far your cheapest option, but the church only allows 20 people every 15 minutes and a lot of the tickets are booked ahead of time by tour groups.
If tickets are already sold out, try to book a city tour since the price of the tour includes your ticket to see "The Last Supper." You don't want to miss this opportunity if you can swing the higher price of €70+.
Another option is to have a tour automatically scheduled for 10am the day after you arrive, through the Milan City Pass. The Milan City Pass is a good option for last minute visitors, or anyone visiting during peak season that doesn't want to deal with the hassle of reserving tickets. While this is your costliest option at approximately €115, it includes extras like skip-the-line tickets for the Duomo, a metro card and entrance to Sforza Castle and Theatre Scala.
Know Before You Go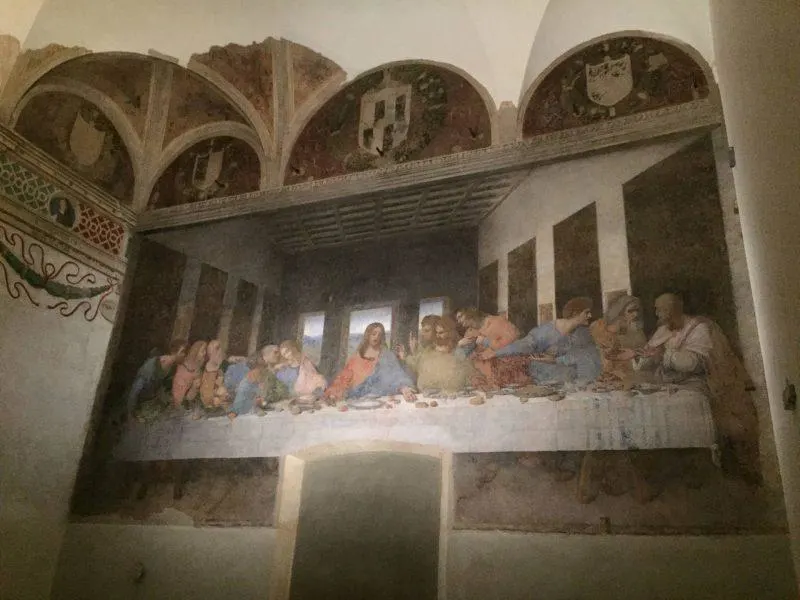 Plan your transportation ahead of time. Taxis are not easy to catch when departing the church, but there is a cable car stop nearby. You can walk, but I wouldn't recommend it in extreme weather. You can also buy train tickets in advance through ItaliaRail.
The room in which "The Last Supper" stands is hermetically sealed. You have to go through two sets of doors to enter and everything closes promptly behind you. The 15 minute time period for observation and pictures is strict. You cannot take video of the painting. It's against the rules and if you do it will come out like you're videotaping a computer screen.
You can take photos of the painting, without flash.
The painting has been restored and renovated many times, so the colors you see today are likely different than the ones Da Vinci originally chose.
The visit can feel rushed, so try to sit and enjoy the moment as much as possible. There are pews provided for you to simply reflect and admire. There is another painting on the opposite wall but honestly time with the Last Supper flew by so quick I didn't get a good look at it or hear much about its history.
Book early! Like yesterday! This is one of Europe's most in-demand attractions, and for good reason.
RELATED POST: WHERE TO STAY IN MILAN, ITALY AS RECOMMENDED BY TOP TRAVEL BLOGGERS
Till next time, safe travels!
Liked this post? Pin me below.