Looking for unusual things to do in Sydney, Australia? This guest post by Marie Nieves shares 6 unique and little-known things to do on your next visit.
Sydney is a popular travel destination and true tourist hot spot that welcomes millions of eager travelers every year.
There are many landmarks, from the Sydney Opera House to the Harbor Bridge. To experience the city properly, however, I recommend that you step off the beaten path and discover some of its lesser known secrets.
So pack your bags and bookmark this guide, because these are the best and most unusual things you need to do in Sydney, Australia!
RELATED POST: HOW TO MEET A KOALA AND KANGAROO IN SYDNEY, AUSTRALIA
1. Visit the 'Forgotten Songs' sound sculpture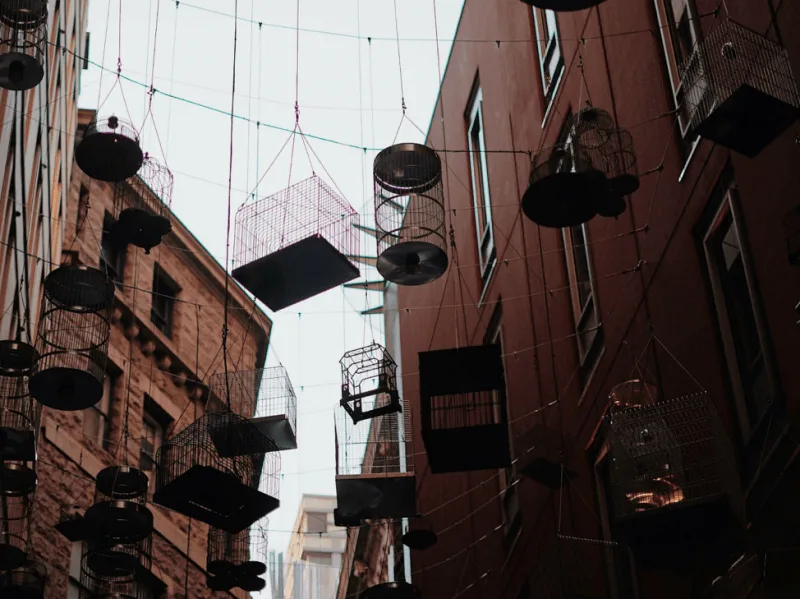 When you think about it, Sydney is just one big art installation. It's like a network of masterpieces, one of which is the beautiful yet deeply ominous Forgotten Songs sculpture.
Gracing the overhead space above Angel Place, a pedestrian promenade located between George and Pitt Streets, are fifty bird cages.
These cages, supported by the installation's sound art, embody the calls of fifty bird species that were once native to the cityscape.
These species were either pushed out to the fringes of the city during the mass urbanization or wiped out completely by the inhospitable new environment.
What's even more interesting about this installation is that it provides a different experience depending on the time of day. Visit in the morning to hear the cheerful chirps of the morning birds, and in the evening to listen to the songs of the nocturnal birds.
Don't be fooled, this work of art carries an important message on the impact we are having on the natural world, and is as foreboding as it s decorative.
2. Experience the arts at Carriageworks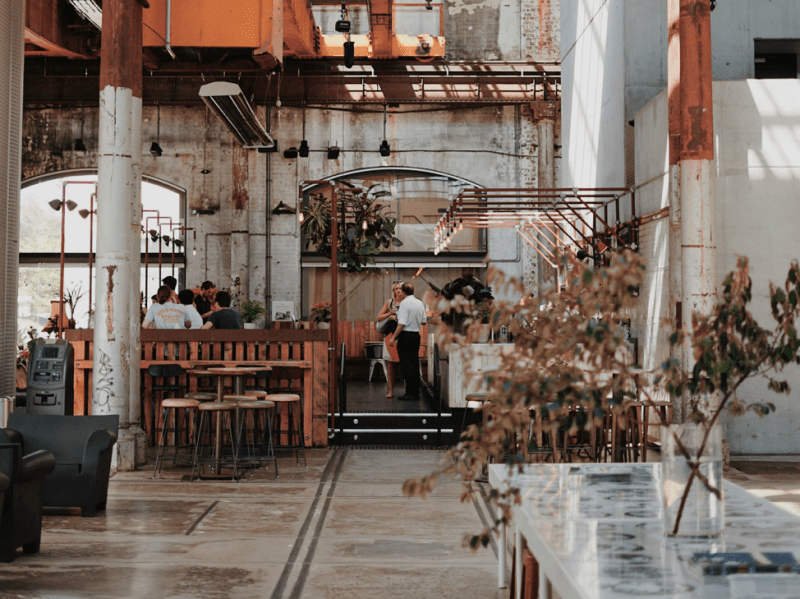 If you're a fan of art, head to the gorgeous revival of the old Eveleigh Rail Yard, built in the 1880s, now commonly known as Carriageworks.
This space is a work of art onto itself and worth visiting just for the beautiful architecture and industrious interior. But there's so much more to it.
In the heart of Carriageworks you will find rotating art installations that carry meaningful stories, experimental theater that challenges important contemporary issues and even cultural festivals that bring great minds together from around the world.
3. Stroll around Instagram-worthy neighborhoods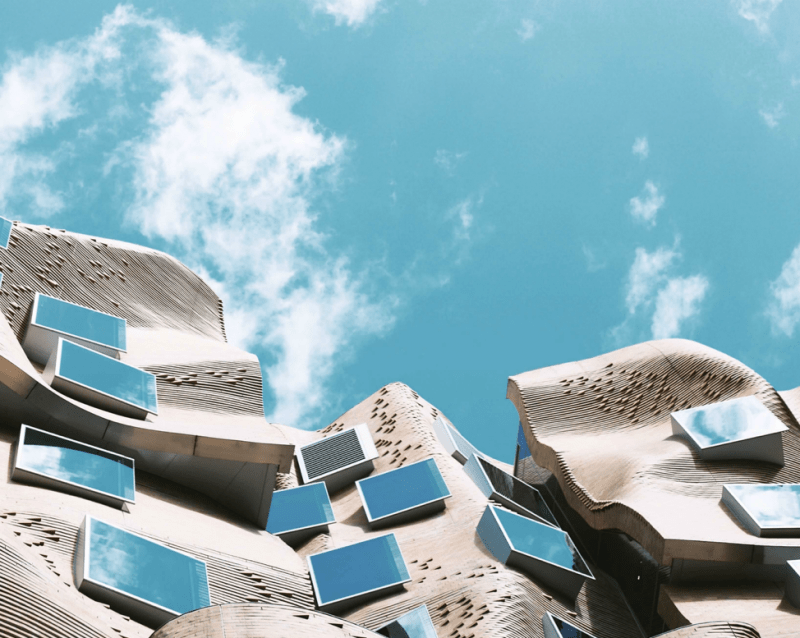 Between the Central Business District (jam-packed with Starbucks and Domino's joints), and the all-too-well-known Rocks neighborhood (featuring luxury rents and the renowned Rawson Bistro), you might feel like everything worthwhile is located in the most popular neighborhoods.
Sydney is so more than that – the key is to get out of the epicenter and into the neighborhoods that boast a heart and a soul.
Take Chippendale, for example, home of the University of Technology in Sydney. This is an under-the-radar neighborhood where young travelers and digital nomads can live and work, with hipster stays like The Old Clare Hotel mixing and matching the best of both worlds – work and play.
Other similar neighborhoods, such as Darlinghurst and Surry Hills, are filled to the brim with sights and activities. Add the Central Park Mall, Prince Alfred Park and the Oxford Art Factory to your itinerary, particularly if you're into musicals and chat cocktails.
These are some of the most Instagram-worthy neighborhoods in Sydney and will give you a glimpse into the true essence of the city and its people.
Snap a photo wherever you can– these neighborhoods lend themselves to stunning panoramic views.
4. Skip Bondi Beach and head to Mona Vale Beach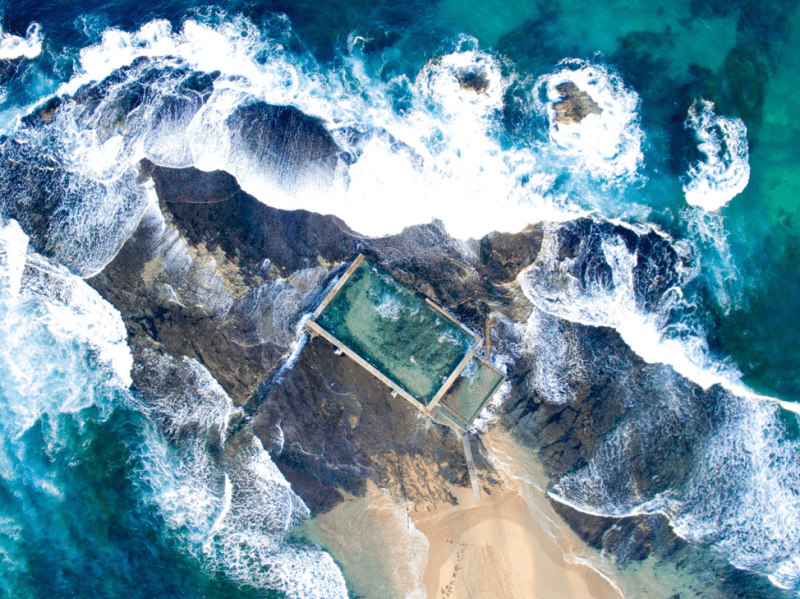 While everyone is raving about the world-renowned Bondi Beach, you want to be the bold, daring traveler who will venture off the beaten path in order to discover the secluded beauties scattered around the city.
One breathtaking sight that not many people are talking about is Mona Vale Beach.
You won't find many tourists here, because everyone is either trying to find a free spot to lay their beach towel at Bondi or too busy touring the Opera House.This is your chance to enjoy some well-deserved rest and relaxation.
Located 28 kilometers north from the CBD, the Mona Vale suburb is accessible via the A8 motorway. In the alternative, you can catch a bus from the Central Station every 20 minutes.
Once there, there's nothing left to do but to soak up the scenery in front of you. Let the sights and sounds of the ocean wash over you as you put your feet up, literally.
This is a place with a lot happening around the clock so you can also enjoy water activities like surfing, paragliding, and sailing.
5. Have vintage fun at Luna Park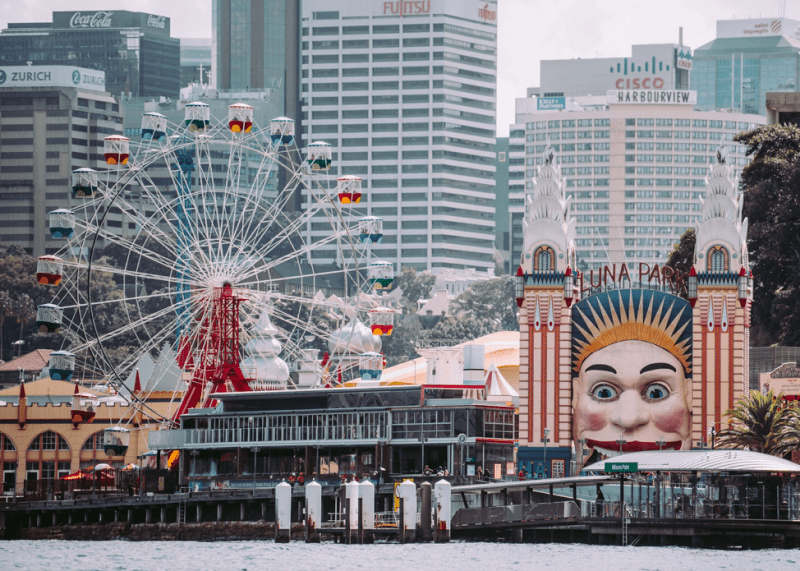 Sydney's filled with contemporary amusement parks, but there is something inviting and enchanting about being a part of the city's history.
If you're looking to board the rides of the past then head to Luna Park. It is a reinvented amusement park from the early 20thcentury, with a modern touch here and there.
There are more than 20 rides for you to enjoy and plenty of complimentary activities such as Hi Striker, Knockems and Crazy Crooners.
Don't try to figure out the Aussie slang, just get over there and experience it for yourself. The park's main attractions are the carousel, the Tumble Bug, and the Spider, so be sure to give those a try first.
Situated across the bridge in Lavender Bay, you'll have no problem getting here by tram, bus, or ferry.
6. Watch a game of cricket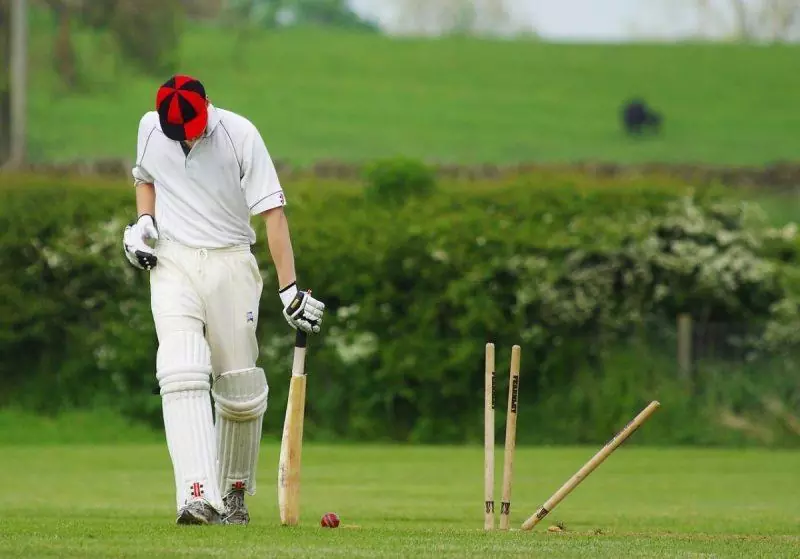 Ah, cricket. Not even the Brits understand you, and they invented it!
Still, it's a pretty amazing thing to watch on a Sunday afternoon.
Not many tourists think of catching a game of cricket while in Sydney, but this is one of the "Aussiest" things you can do. It's a great way to experience the local culture and spirit of the region.
Catch a game at the Sydney Cricket and Sports Ground Trust precinct – a huge park inside the city jam-packed with activities and sightseeing opportunities. Visit local pubs, explore breathtaking Centennial Parklands and enjoy a play or two at the Entertainment Quarter.
Don't skip the popular sights and spots when you're in Sydney, but don't forget about the unusual activities that give the city its vibrant identity either. Check out this 4-day Sydney itinerary for more suggestions.
With this guide in your hands, you have everything you need to visit the secluded wonders of Sydney and experience this urban jungle in all its glory.
RELATED POST: FREE AND CHEAP THINGS TO DO IN BYRON BAY, AUSTRALIA
About the author
Marie Nieves is a lifestyle blogger who loves unusual trips, gadgets, and creative ideas. On her travels, she likes to read poetry and prose and surf the Internet. Her favourite writer is Tracy Chevalier and she always carries one of her books in her bag. She spends most of her free time at home walking her Labrador Retriever named Max. She is an avid lover of photography and a regular author at Writer-Zone and High Style Life. You can find Marie on Facebook or follow her on Twitter and Pinterest.