Looking for the best things to do in Siem Reap besides temple hopping? Read on for my recommendations.
When people think of Siem Reap, they immediately think of Angkor Wat. It's no surprise — Angkor Wat is the largest religious complex in the world and draws in more than a million yearly visitors to the city. There's nothing quite like seeing the sun rise over the familiar outline of the main temple, even if you are surrounded by 1,000 people trying to capture the same moment.
Once you've exhausted temple hopping, you may be tempted to leave Siem Reap. That would be a big mistake. Siem Reap is a fantastic budget travel destination and is filled with life, since workers from all over the country come to staff the tourism boom to the area.
If you're looking for things to do in Siem Reap besides temple hopping, you've come to the right place.
RELATED POST: BEST TOUR OF ANGKOR WAT, CAMBODIA
1) Phare, the Cambodian Circus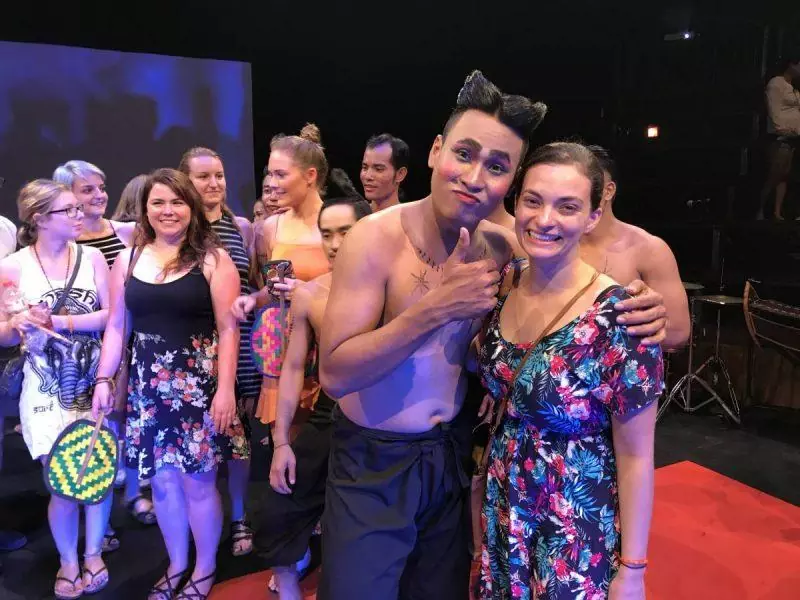 If there's one thing you do in Siem Reap besides visit Angkor Wat, make it Phare, the Cambodian Circus. This is a show with acrobatic feats reminiscent of Cirque du Soleil. There are no animals in this circus, just local performers. The show provides advanced training and an opportunity for local youth to discover the arts and make a lucrative career for themselves, breaking the cycle of poverty.
Held inside a big top, it gets warm here so bring a fan and plenty of water. You can choose to buy a ticket that includes dinner on site. I did, and it was delicious. Tickets sell out quickly so make your reservations well in advance. There are also different tiers of seating, though a lot of the feats are aerial so there isn't a bad seat in the house.
2) Chase waterfalls at Phnom Kulen National Park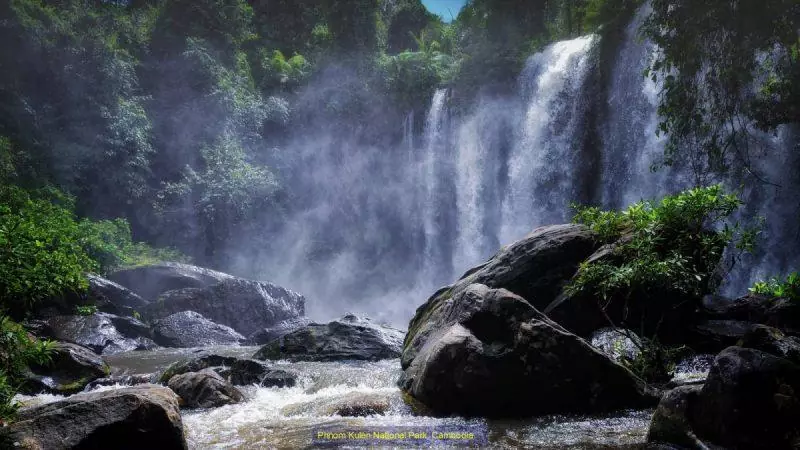 There aren't many waterfalls in Cambodia since geographically the land is very flat. Phnom Kulen National Park is the exception. It's about a 2-hour drive from Siem Reap. I recommend that you hire a local driver to take you since they're generally affordable and know the area well. If you go by tuk-tuk you'll have to hike several miles to reach your destination.
There's a reclining Buddha on your way to the falls, as well as a river of 1,000 lingas with Hindu carvings along the rocks by the water.
This is a popular spot for locals and a great place to go if you want to escape the hoards of tourists in Siem Reap. The bathroom is at the entrance so take advantage when you arrive. It's not Koh Rong Island, but it'll do!
3) Lounge poolside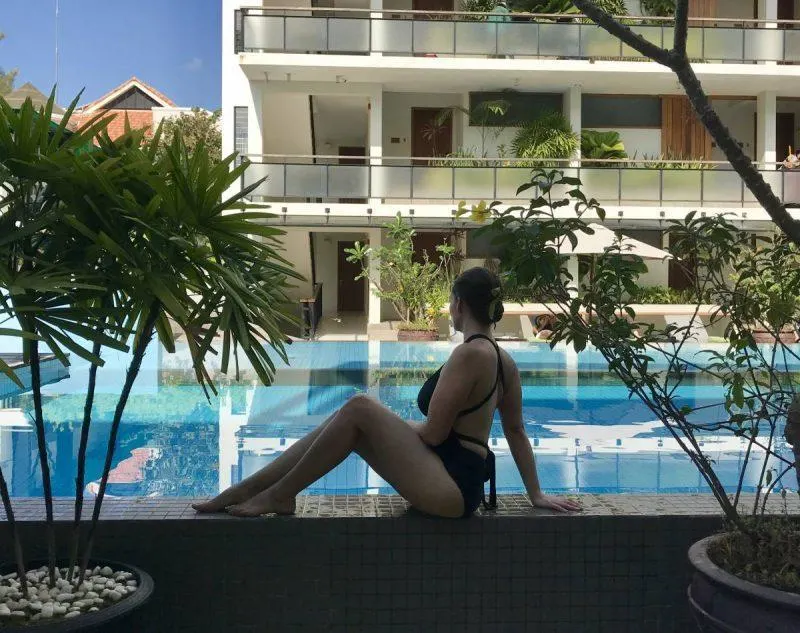 It is hot in Siem Reap. Really hot. Like, step outside and you've already sweated off 5 pounds hot. I wanted to go sightseeing one day but found myself fatigued from the heat and decided to do something I never do — lounge and take it easy poolside instead. There are many hotel pools that are open to the public and allow you to visit for they day provided you pay a small fee.
I decided to go to the Somadevi Angkor Resort and had a wonderful time. It wasn't overly crowded. I had access to the pool changing rooms and hot tub (though again, it was way too hot for that) and there was a poolside bar serving refreshing alcoholic or non-alcoholic drinks. They accept credit cards though cash is preferred. I spent hours here without even realizing it.
4) Shop the Angkor Night Market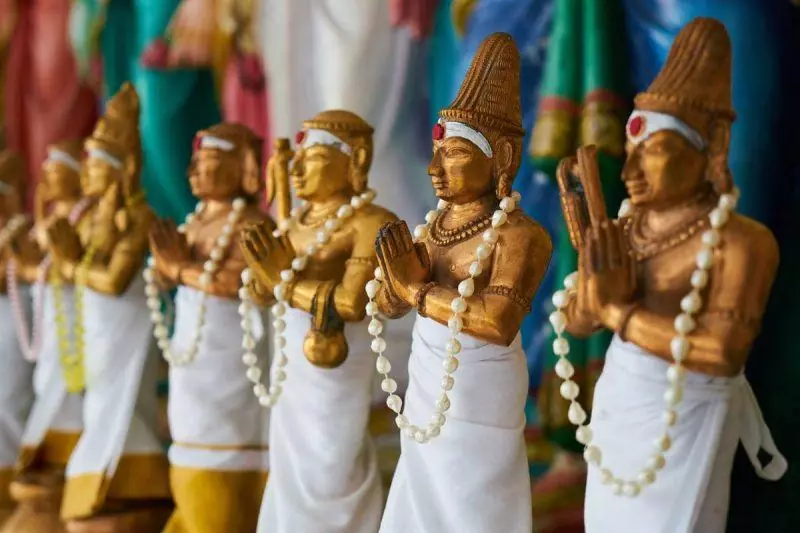 Looking for a souvenir to take home with you? Check out the Angkor Night Market. It's in the center of the city and easy to reach, off Sivatha Boulevard. A tuk-tuk from my hotel cost $2. The market features over 200 bamboo huts and they sell everything from jewelry to artwork to household goods. Note that you will need to be skilled at haggling since most vendors will quote you at 2-3 times the price for an item in the beginning.
This is just one of several night markets in the area. Other options include the Old Market, Made in Cambodia Market, and Noon Night Market.
5) Go to the Angkor National Museum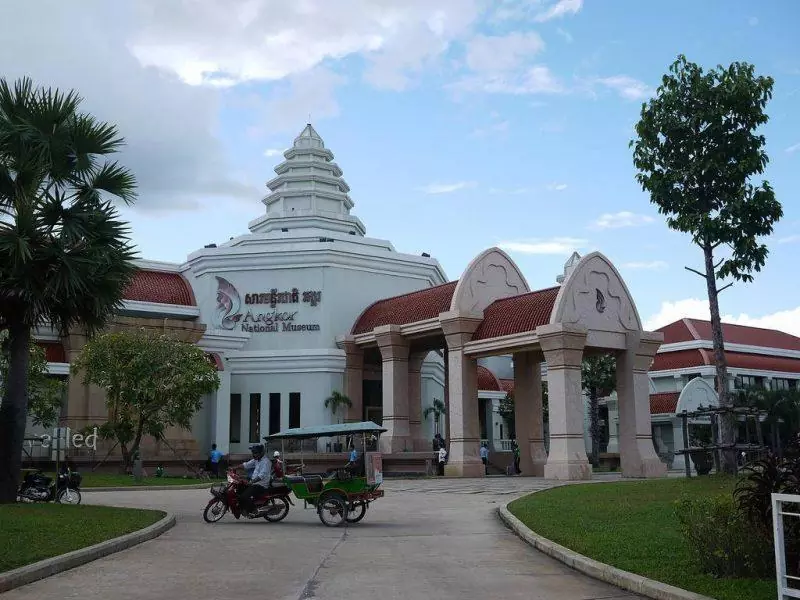 This is a great stop to make before you go temple hopping as it will give you more context into the history of the site, past rulers and the Cambodian culture generally. Aim to spend around 2 hours here. The building is air conditioned and they have an audio guide to help you discern the exhibits, available for $5. There are various artifacts and relics on display from the Hindu and Buddhist religions. No pictures are allowed in the building.
It's only about 10 minutes from the downtown area and easily accessed by tuk-tuk.
6) Party on Pub Street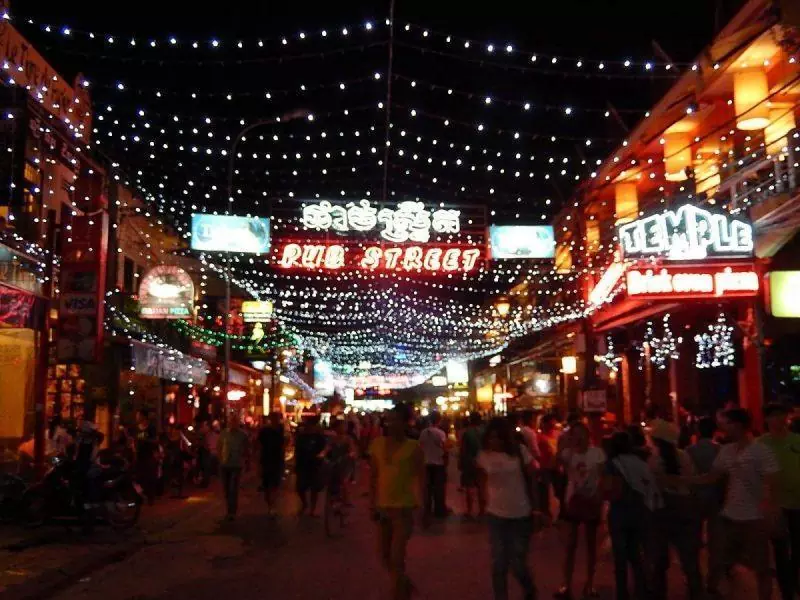 If you're looking for a party, you'll find it on Pub Street. This is a place with Western fare and music and a hub for tourists. It's not the most authentic experience you'll have in the country, but it's clean and relatively safe. Popular spots include The Angkor What? Bar, Picasso Bar & Tapas, Laundry Bar and Miss Wong's.
Drinks are more expensive here than in other areas of the city, but you'll be dancing so much it'll seem like a small sacrifice, and they're still worlds away from the $20 cocktails you buy in NYC.
7) Visit Pagoda Cats Siem Reap
Started by a French native who moved to Cambodia and saw the problems with the health of stray kittens living in the pagodas, Josette decided to form an organization dedicated to nursing them back to health and providing the cats with a good home. Today, she's aided by monks in the process.
The location is not disclosed online since they get overwhelmed with requests to take the animals in, but you can contact Josette through the Facebook page and schedule a visit. In addition to getting to play with cute cats, you can also help by donating food or provisions. A must for animal lovers!
8) See NPA explosive detection dogs at work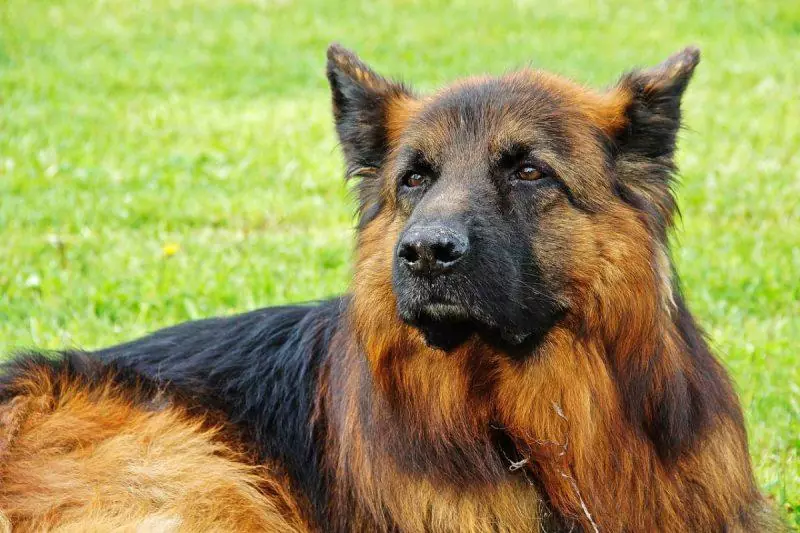 NPA Explosive Detection Dogs is a nonprofit organization that trains dog to sniff out landmines, cluster mines and other explosives. They put on a show where you can see the life-saving tricks that these dogs have learned. There's also an interactive portion where you can hide TNT in the ground and watch them sniff it out. You can cuddle with a dog and take photos at the end. The price of admission is only $7. The handlers are women so the organization gives them a chance for gainful employment.
This is widely regarded as one of the most meaningful, education and worthwhile experiences in Siem Reap. Don't miss it!
9) Take a cooking class
There's no better way to discover a new city than by eating the local cuisine. Through a cooking class you can visit a local market to choose your ingredients, cook a 3-course meal and then relax and enjoy the fruits of your labor. They take around 4 hours total and can be done in the morning or afternoon. Traditional Cambodian food includes springs rolls, curry and fruit in coconut cream for dessert. All classes are hands-on and you typically receive a cookbook at the end to take home with you.
Lily's Secret Garden and Siem Reap Countryside Cooking Class are great options to get you started. Reserve ahead of time as spots are limited.
10) Attend an Apsara dance show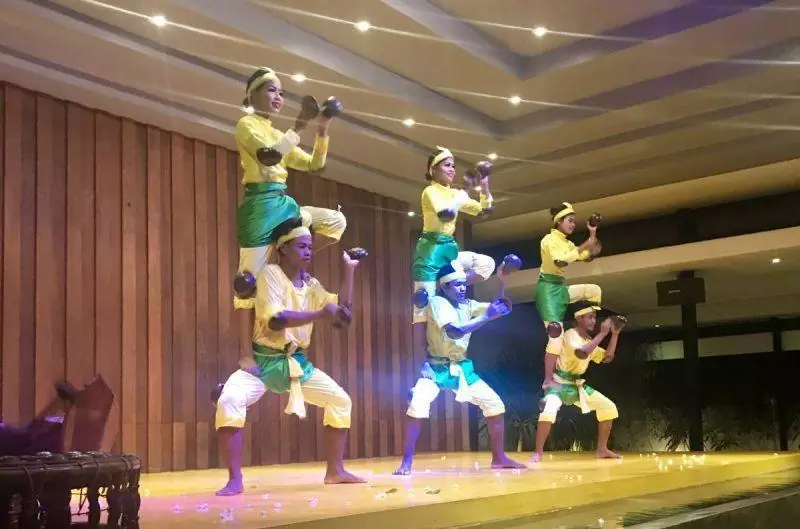 I attended a traditional Apsara dance show at PorCuisine. It consisted of five different dances: A blessing dance, praying mantis dance, Sovann Machha dance, fishing dance and the final Apsara dance. The show lasted an hour and a half and included a three-course dinner. All of the music was done by artists on stage. I sat in the front row and got great pictures. The food was fantastic, authentic and fresh.
I went here on the recommendation of my local guide for the temples and would recommend it to others without hesitation. At the end of the show, guests are invited on stage to take pictures with the dancers.
Till next time, safe travels!
Liked this post? Pin me below.