Looking for the best things to do in Grand Rapids, Michigan? Allow me to help you plan your itinerary! Read on for my top picks of activities in the area.
I have to admit, Grand Rapids caught me by surprise. I didn't think I'd be sipping a craft cocktail while watching the sunset at a rooftop bar or swimming in Lake Michigan and feeling like I was in the ocean.
Grand Rapids is Michigan's second largest city, located on the west side of the state about 2 1/2 hours from Detroit. Minorities make up more than 40% of the city's 1.4 million residents, so this a diverse place to visit.
This is also a city that's seen a lot of revitalization over the last few decades. You can see the investment pay off in urban parks, commissioned street art projects and locally owned restaurants with innovative cuisine.
Not to mention, Grand Rapids has its own international airport (the second largest in the state) with nonstop flights to 31 domestic destinations. If you want an easy city escape that will keep you well-fed and entertained, it's time to plan your trip to Grand Rapids, MI!
Here are the 12 best things to do when you get there:
1) Hunt for street art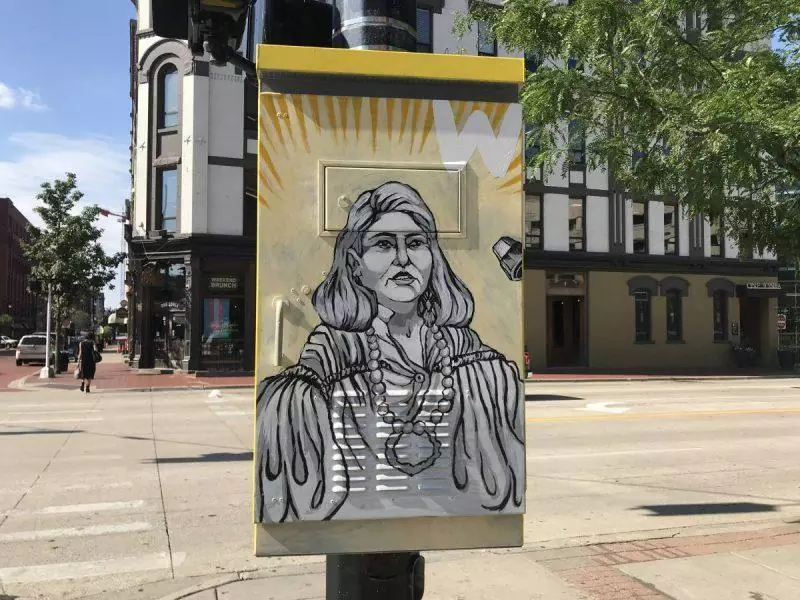 One of the first things that struck me about the city was the vibrant street art around town. There's currently a project honoring rad women from A-Z, inspired by a NYT bestselling book written by Kate Schatz and illustrated by Miriam Klein Stahl.
The book features influential women in alphabetical order, and the street art project brings them to the streets of Grand Rapids. You can find them scattered throughout the city.
In addition, you can find street art in unexpected places like the "You're Neat" mural at One Bourbon, across the street from O'Toole's Public House or behind Zoko 822.
RELATED POST: FINDING STREET ART AT TORONTO'S GRAFFITI ALLEY
2) Visit the Meijer Sculpture Park
The Meijers were arguably Grand Rapid's most famous residents. They were huge benefactors of the community and patrons of the arts. You can see some of their impressive collection at the Meijer Sculpture Park.
This sculpture park has everything from Chihuly to the only American version of Leonardo's Horse. There's also an indoor seasonal butterfly garden and holiday activities. If you're looking for the best picture spot in the city, this is a top contender.
There are also concerts and special events held here from time to time, so check the website before your visit.
3) Scope out the local food scene

Grand Rapids is a haven for foodies! No matter your dietary needs or preferences, you will find good food here, in ample servings to boot.
If you're looking for a good steak, go to Butcher's Union. You can expect a wait even mid-week, but it's well worth it. This is a place for hearty, classic meals, with cozy brown leather booths, dim lighting and old fashioned cocktails.
Want something more casual? Don't miss the tacos at Donkey Taqueria. They go down best with a pitcher of margaritas on the side. Taco options include braised pork belly, seared lamb and even fried brussels sprouts for veggie-lovers.
For dessert, the Sovengard has incredible handmade options that vary depending on what's in season, from popcorn ice cream to ice cream sandwiches. Really, you can't go wrong no matter what meal you choose to have here.
Late at night and looking for munchies? Fun fact: Yesterdog was the inspiration for the restaurant in American Pie, where the boys first made their infamous bet. After you finish up at the arcade bar forget the pizza and go for a hot dog instead.
RELATED POST: A FOODIE'S GUIDE TO GRAND RAPIDS, MICHIGAN
4) Swim in Lake Michigan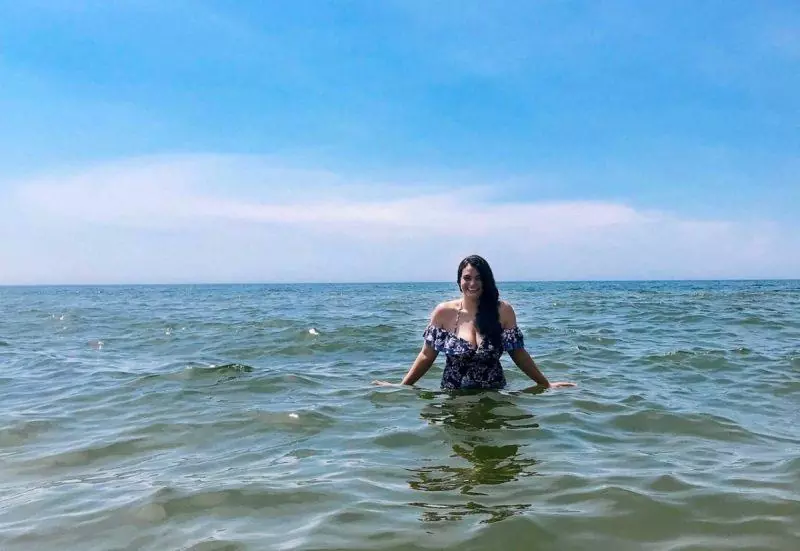 Lake Michigan looks and feels like an ocean, and it has no sharks! It's the perfect place for a weekend escape. There's a beach where you can have a picnic, and surrounding trails if you want to get a bit of exercise before or after hitting the beach.
When I visited in July, the water was the perfect temperature. There were people there with their families and dogs. You can set up a beach chair and umbrella, though most people opted for towels since you need to carry whatever you bring with you.
I went to Saugatuck Dunes State Park and had easy access to the shore. There's mainly port-a-potties available, so bring a change of clothes, extra toilet paper and make sure you use the restroom before you go.
You have to purchase the Recreation Passport to get in here. It's $11 for Michigan residents and $31 for non residents but it's valid at all Michigan state parks and last for one year.
5) Enjoy happy hour at a rooftop bar
Want the best seat in the house to catch Grand Rapid's bold sunsets? Head to Haute at the New Hotel Martens, a rooftop bar with posh drinks, elegant seating and a relaxed rooftop view of the city.
When I went, the sky came alive with hues of pinks, purples and orange. We got bottle service to our seating area and the service was excellent. This is a great place to come for light fare before or after dinner, but doesn't offer substantial dining options.
Other popular rooftop venues include Rockwell Republic, with better food but not the same view of the city, and Watersview Rooftop Bar.
6) Learn something new at the Public Museum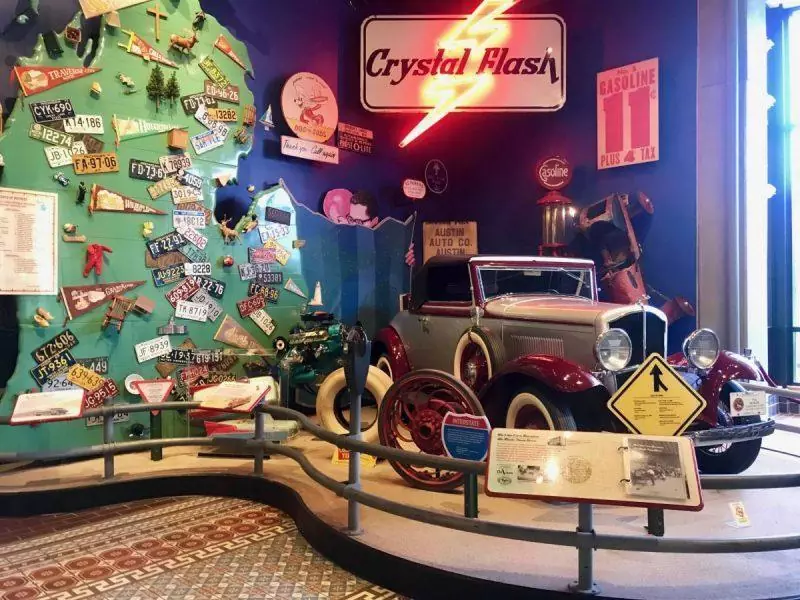 The Public Museum is a hodge podge collection, featuring everything and anything. That's precisely why I liked it. One minute you're looking at an Egyptian mummy, the next you're strolling through recreations of children's bedrooms from different eras so you can appreciate the difference in toys throughout the ages.
There's a planetarium on site, dinosaur bones hanging as you walk, a charming horse carousel where you have to pay for ride in addition to your admission ticket, and so much more.
It's impossible to get bored in this museum with so much to offer and everyone in your party is bound to find something that interests them in the expansive collection. Well worth a visit!
7) Feel patriotic at the Ford Presidential Museum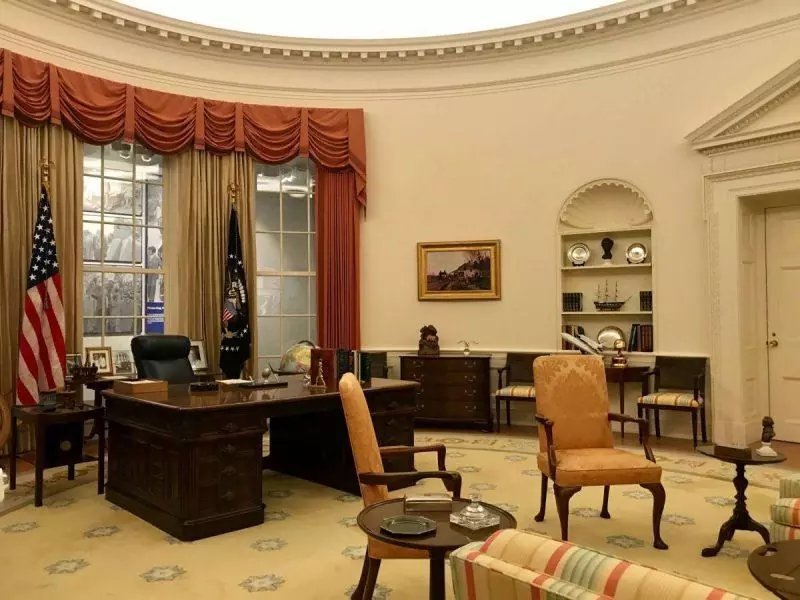 Gerald R. Ford was the 38th President of the United States, and he grew up in Grand Rapids. He came to office after Nixon was impeached for the Watergate Scandal. He wasn't elected but rather ascended from the Office of the Vice President. In a time of moral crisis, he was the man America needed.
He was an honorable president, committed to ending the war in Vietnam, assisting refugees and promoting equal rights. He was more concerned with maintaining the integrity of the office than his own political gain, a sacrifice that cost him re-election. He will always be remembered fondly, however, and the museum is an unexpected delight.
You can see a full scale replica of the Oval Office, engage with interactive exhibits, watch documentaries and even see original fashions worn by Betty Ford. This is a great stop to add to the itinerary for history buffs and anyone wanting to feel some American pride in a time of dividing politics and Twitter wars.
8) Practice yoga on the Blue Bridge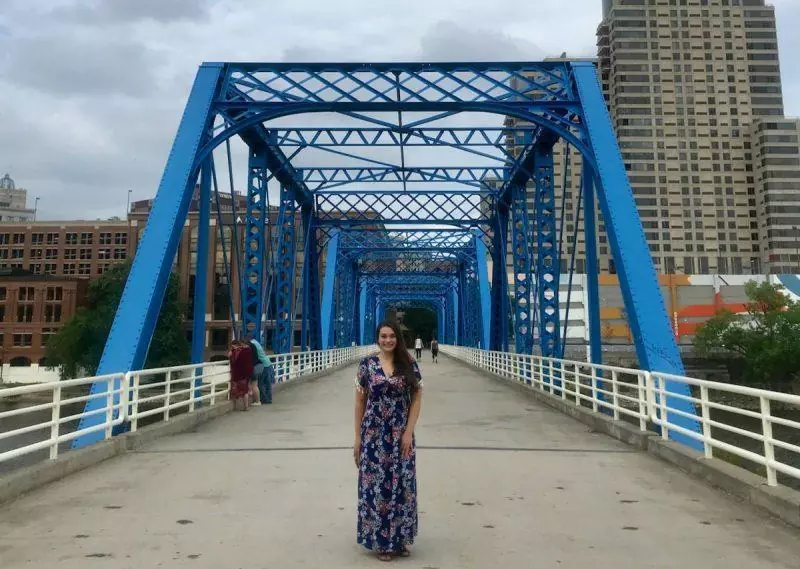 The Blue Bridge is an iconic sight and one of the largest truss bridges in Michigan. It was restored in 2013 and is easily identifiable by its bright, Robin's egg blue color. It connects downtown Grand Rapids and the main tourist attractions with points of interests on the other side of the river, like Grand Valley State University.
The bridge is pedestrian (and bike) only, so it's a place where people come to stroll by the river, take in the city and even have fitness classes like yoga. Free yoga on the Blue Bridge is held weekly in the summer and requires no registration, you just show up, BYO mat.
This is also a good place to catch the city's fireworks display on the Fourth of July.
RELATED POST: VISITING THE WALKWAY OVER THE HUDSON RIVER
9) Go to an arcade bar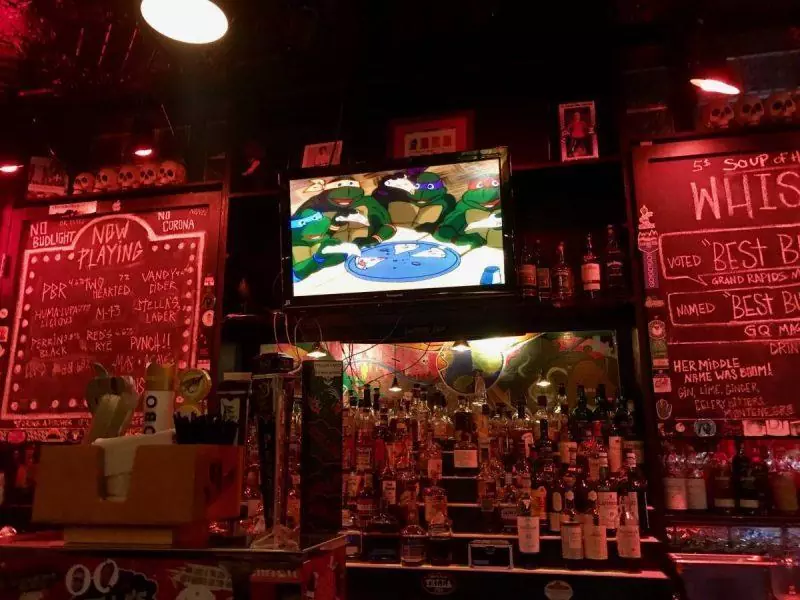 There's something nostalgic about playing arcade games or seeing your favorite cartoons at the screen while you're getting a drink on a Thursday night. It's an attempt to capture and embody that feeling many get when Journey comes on at the end of the night, and I'm here for it.
Stella's Lounge nails this theme. There was TMNT playing on the screens when I entered and games like Pac-Man beckoning to those who believe alcohol actually improves their hand/eye coordination. There's also a cool skull mural out back, for street art with a dark twist.
10) Shop at the Grand Rapids Downtown Market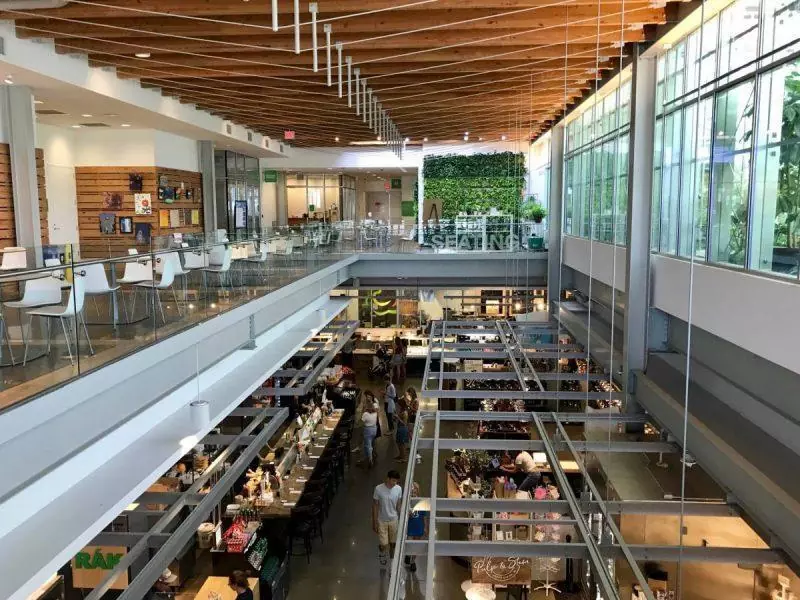 If you want to eat all of the best things in Grand Rapids but don't really want to travel to many different restaurants or neighborhoods, you're in luck. The Grand Rapids Downtown Market is a public space with local food vendors. You can find everything you need here, from salmon to buffalo wings. There's wine, cheese, desserts, fresh foods, prepared foods — you name it.
Even better? This is a green space with live walls, geothermal wells and a rooftop conservatory. It's a popular venue for weddings and events, who rent out the second floor. We stopped here to stock up before our beach picnic and everything was delicious.
11) Attend a backyard bash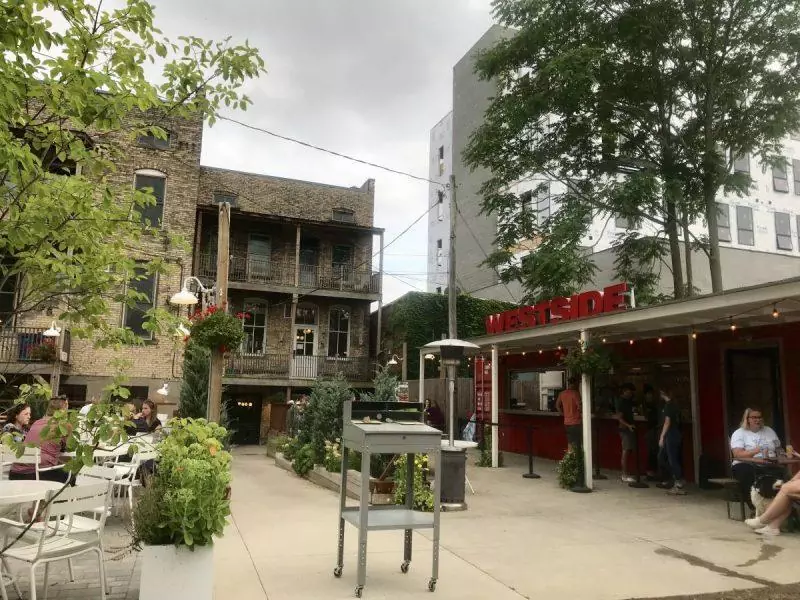 Though not common in the winter, backyard festivities are on the rise in Grand Rapids. Many of the restaurants found in converted row houses utilize the space as they have more relaxed occupancy rules. You can often find games like bocce ball or cornhole and pub fare like burgers and hot dogs.
There's even an effort to incorporate more of a club/lounge scene into the backyard parties, including DJs and instructions that guests dress to impress. Search on Facebook or the Experience Grand Rapids website for more details about what's happening during your visit.
12) Find your new favorite boutique
Grand Rapids is a quirky place, with boutiques to match its spirit. You can find cute cafes and shops along Wealthy Street. You can also check out the East Fulton and East Hills shopping districts in the area.
For a chocolate boutique, visit Mokaya. For women's clothing, try the Lennon & Willow Boutique. For home accessories and gifts, try Dime & Regal.
There are so many things to do in Grand Rapids, Michigan that you'll need more than one visit to fit it all in. It's time to start planning your first trip.
Till next time, safe travels!
Note: This post was created as part of a paid partnership with Experience Grand Rapids. All opinions are my own.
Liked this post? Pin me below.