Looking for the best restaurants in Grand Rapids, Michigan? I ate my way through the city this summer and these are my picks for food in the area!
Grand Rapids, Michigan is an underrated foodie destination. This is a place filled with culinary diversity, farm to table ingredients and innovate cuisine championed by thoughtful and renowned chefs.
There's nothing you can't find here. Whether you're shopping for materials to cook your own meal or craving a particular dish. Grand Rapids has a variety of flavors and seasonal specials to keep you well-fed and satisfied.
Depending on what you're looking for, below are my recommendations for where to go to find the best restaurants in Grand Rapids, Michigan.
For Breakfast and Brunch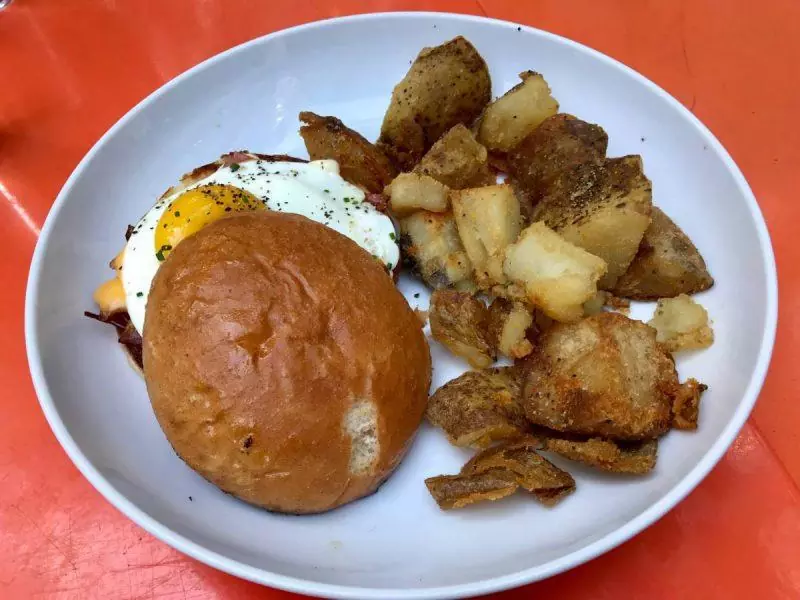 1. That Early Bird Cafe
Located in Eastown, This is a great breakfast spot for those with a discerning palate. They have pancake specials on Sunday, featuring limited time offerings like peaches & cream pancakes and pineapple upside down pancakes. The service is top-notch and atmosphere higher end. There are vegan meals available.
2. Littlebird
Owned by the same husband and wife team that own That Early Bird, Littlebird is located in the heart of downtown Grand Rapids and offers hearty meals. The bar is designed after an old steamline train. I love their breakfast sandwich and recommend pairing one with a mimosa, or beermosa if that's more your style.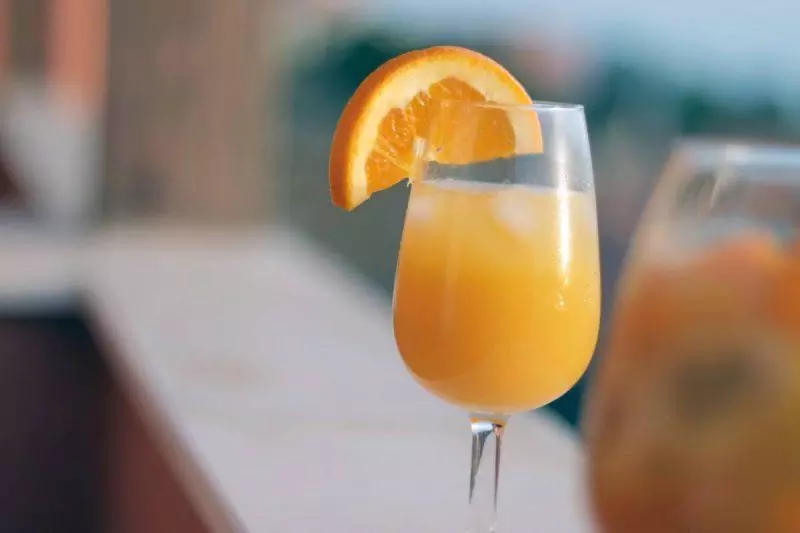 3. Wolfgang's
There's often a line to brunch here, especially on weekends, but it's well worth the wait. The Vander Meer skillet has hash browns, turkey sausage, asparagus, onion, Havarti cheese, over easy eggs and hollandaise sauce. It's a feast for your mouth. Also try the Baby Cades Cakes, a chocolate chip and bacon pancake served with peanut butter and bananas.
4. MudPenny
This is a casual spot to hang out, with free WiFi and plenty of outlets. There are options available for different diets, like Keto. Popular dishes include the Kicking Jack breakfast sandwich, with black beans, egg, chorizo, avocado and in-house sauces. Also popular is the O.G. breakfast sandwich with a fried egg, cheddar cheese, in-house sauce and choice of meat (if any) on wheat.
For Lunch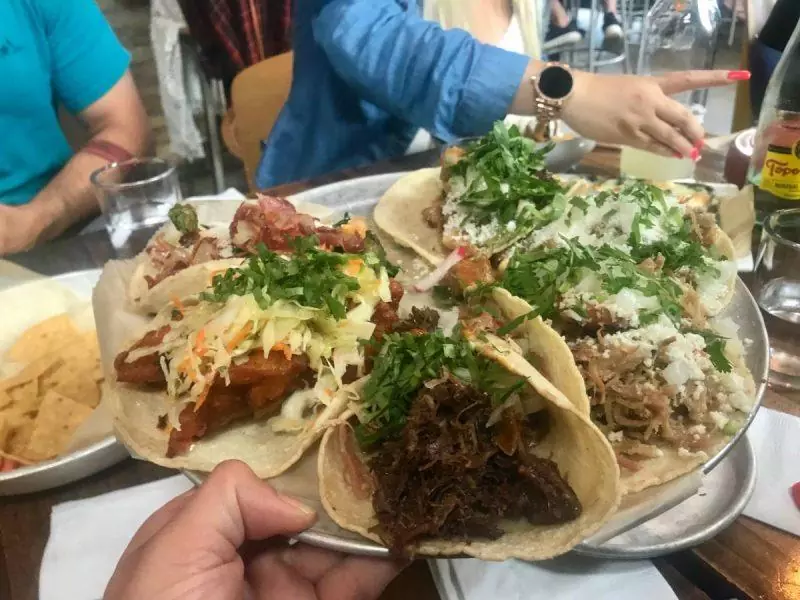 5. Downtown Market
The downtown market has a variety of food stalls and vendors offering prepared meals, making this the perfect place to come with coworkers or friends since you don't have to agree on one particular restaurant. There's something for everyone here — I had fresh ceviche while friends on mine ordered salad. It was all filling and well flavored.
6. Donkey Taqueria
If you're looking for tacos, this is your spot. With several hot sauces made in-house and tacos featuring everything from roasted pork belly to seared lamb, you won't leave hungry. Make sure to order a pitcher of sangria or margaritas if you want to get the party started right.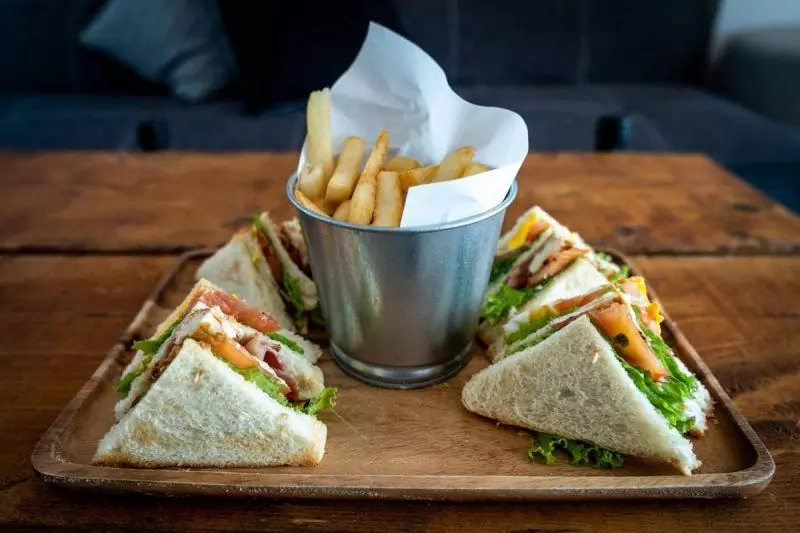 7. Two Beards Deli
Looking for a good lunch sandwich? Two Beards Deli delivers on their promise to provide a filling meal with fun celebrity names to boot like the Chewbacca, Stan Lee and Fred Sanford. Vegans, gluten allergies and those on a diet will all be accommodated at this shop.
8. Founders Brewing
This is a really a happening place for drinks since Founder's Brewing is one of the most famous beer companies in the state and even has a pub at the airport, but it's worth a stop for lunch. The Charese's Reuben is a favorite, as is the beer cheese dip. The bread is locally sourced and they serve large portions, best paired with one of their beers.
For Dinner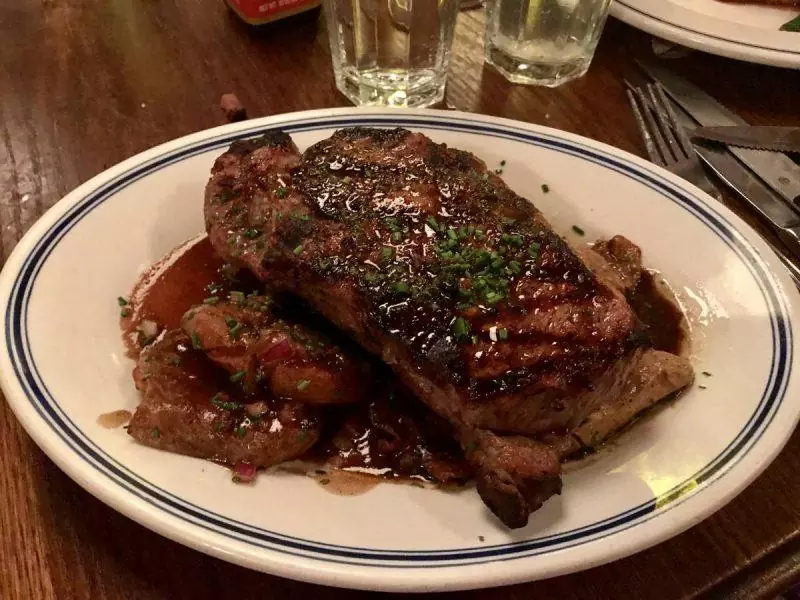 9. Sovengard
This is a hidden gem with a nordic name but purely local ingredients. The menu changes depending on the season. Make sure to try one of their craft cocktails. It's a biergarten and high-end kitchen with three separate dining spaces, including a patio. The backyard has a bocce ball court and different games and events.
10. Butcher's Union
Steak lovers, head to Butcher's Union. Get yourself an old fashioned cocktail and order up the biggest slab of meat on the menu. It'll come perfectly seasoned and cooked to your liking and you won't leave hungry. Expect a wait on most nights. The atmosphere is indulgent and extravagant with dim candlelight and dark leather booths.
11. Terra GR
If you like wood-fired pizza and adult mac and cheese then Terra GR will have you salivating. The mac has bacon, broccoli, roasted tomatoes, four cheese sauce and gigli pasta. Other surprising menu items include a Bahn Mi Sandwich.
12. San Chez Bistro
This is a blend of Mediterranean, European and Spanish cuisine. It's recommended you go with a group and order small plates to share. They have gambas asadas al fuego (spicy shrimp), albondigas (meatballs) and chorizo (Spanish sausage). The space gets packed quickly but is a fun atmosphere and makes a good date night.
For Happy Hour/Drinks
13. Zoko 822
I loved the vibe of this place. It was a nice day when I went, so there was live music playing and frosé flowing. The restaurant is inspired by an underground, members only society tin Spain during the Franco era. The name translates to "cozy corner" and features Basque-inspired cuisine and gin cocktails.
14. One Bourbon
One Bourbon is a bourbon/whiskey bar and the best place to go if you're looking for a stiff drink, featuring over 120+ different types of whisky and bourbon as well as regional wines and beers. It's a part of Grand Rapids Restaurant Week and oozes charm with unfinished brick, tin ceilings and Edison lights. There's an outdoor dining area and mural if your looking for a photo app.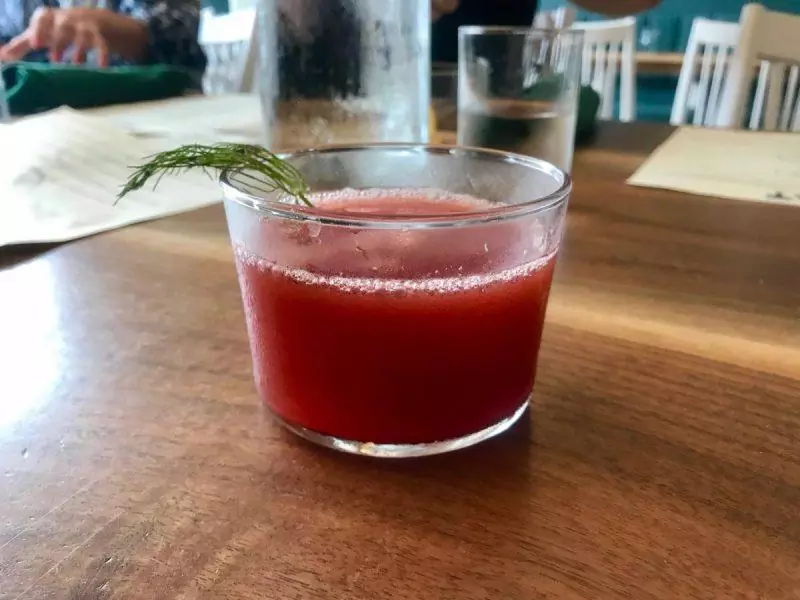 15. Rooftop at New Hotel Mertens
This is a great place to come for a drink with a view. Catch the sunset while overlooking the Grand Rapids skyline. The rooftop is a new addition and features posh furniture, bottle service and small bites. This is a great lounge setting for a relaxed sophisticated night out on the town.
16. Long Road Distillers
This is an chick cocktail bar and eatery. The company is proudly Michigan and known for its award-winning aquavit, vodka and gin. The drinks are handmade with fresh ingredients and the only liquor sold is their own. Stop in for Happy Hour to enjoy $2 off cocktails and $3 snacks. They also hold $1 oyster specials on occasion.
For Dessert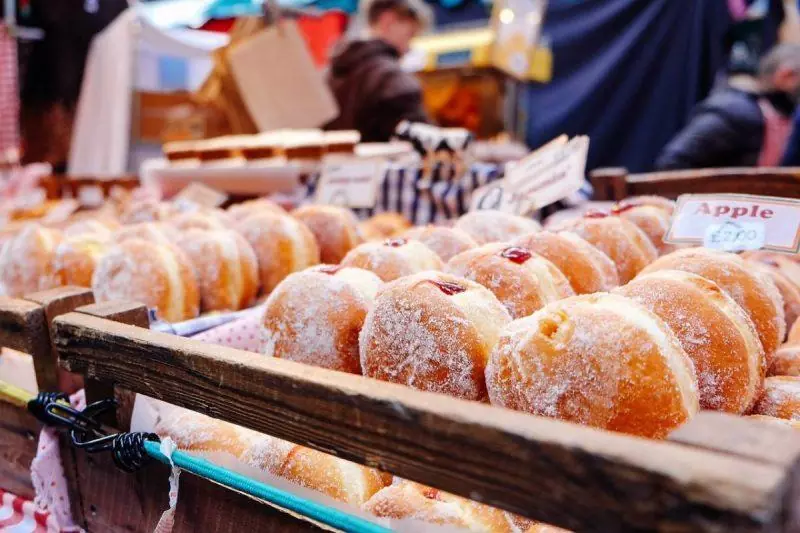 17. Mokaya
This is a high-end chocolate shop featuring everything from truffles to pastries. The merchandise makes a great gift, with candy boxes available and hot cocoa bundles during the winter. The chocolates themselves are beautiful, as sweet to look at as they taste. There's limited seating inside if you want to take time to indulge in a peanut butter cup.
18. Pinkies' Ice Cream & Desserts
This is an ice cream parlor with unique flavors like cow trails, their version of moose tracks. Another popular choice is the blue moon, bursting with cookie dough and Oreo cookies. Sign up for the loyalty program and after 10 double scoops you get 1 free.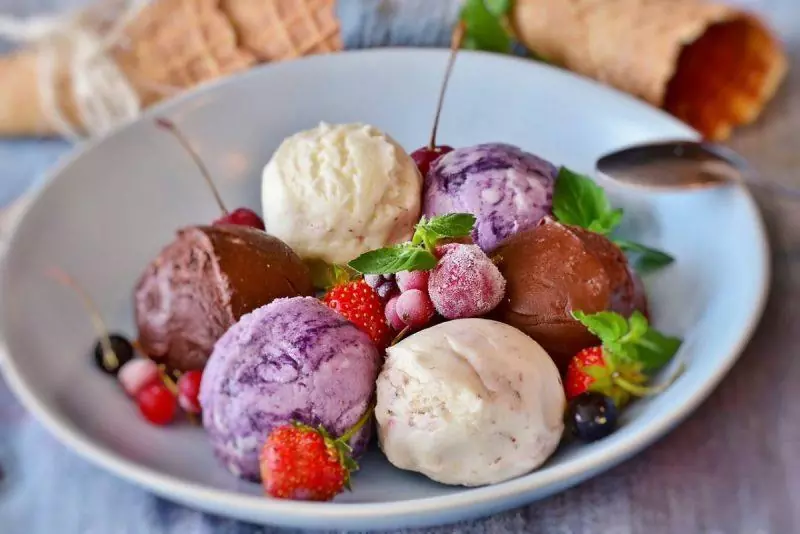 19. Field & Fire
Even though this place has a full menu, the desserts are truly noteworthy. From macarons to passionfruit panna cotta and creme brûlée with Earl Gray and honey, the recipes are unique and they deliver on the sweets.
These are some of the best restaurants in Grand Rapids but the list is not exhaustive. Grand Rapids is a foodie's dream, with new gems popping up constantly. The best way to find out your favorite spots is to go and taste them out yourself!
Till next time, safe travels.
RELATED POST: 12 FUN THINGS TO DO IN GRAND RAPIDS, MICHIGAN
Note: This post was created as part of a paid partnership with Experience Grand Rapids. All opinions and fond memories are my own.
Liked this post? Pin me below.