Are you wondering what there is to do in Chickasaw Country, Oklahoma? The answer is, plenty!
I spent a weekend exploring the area in partnership with the Chickasaw Country Tourism Department.
From the world's largest leg lamp to meeting Indigenous artists, my time there was filled with unexpected surprises.
Read on to find out some of the unique things to do in Chickasaw Country, Oklahoma!
Where is Chickasaw Country?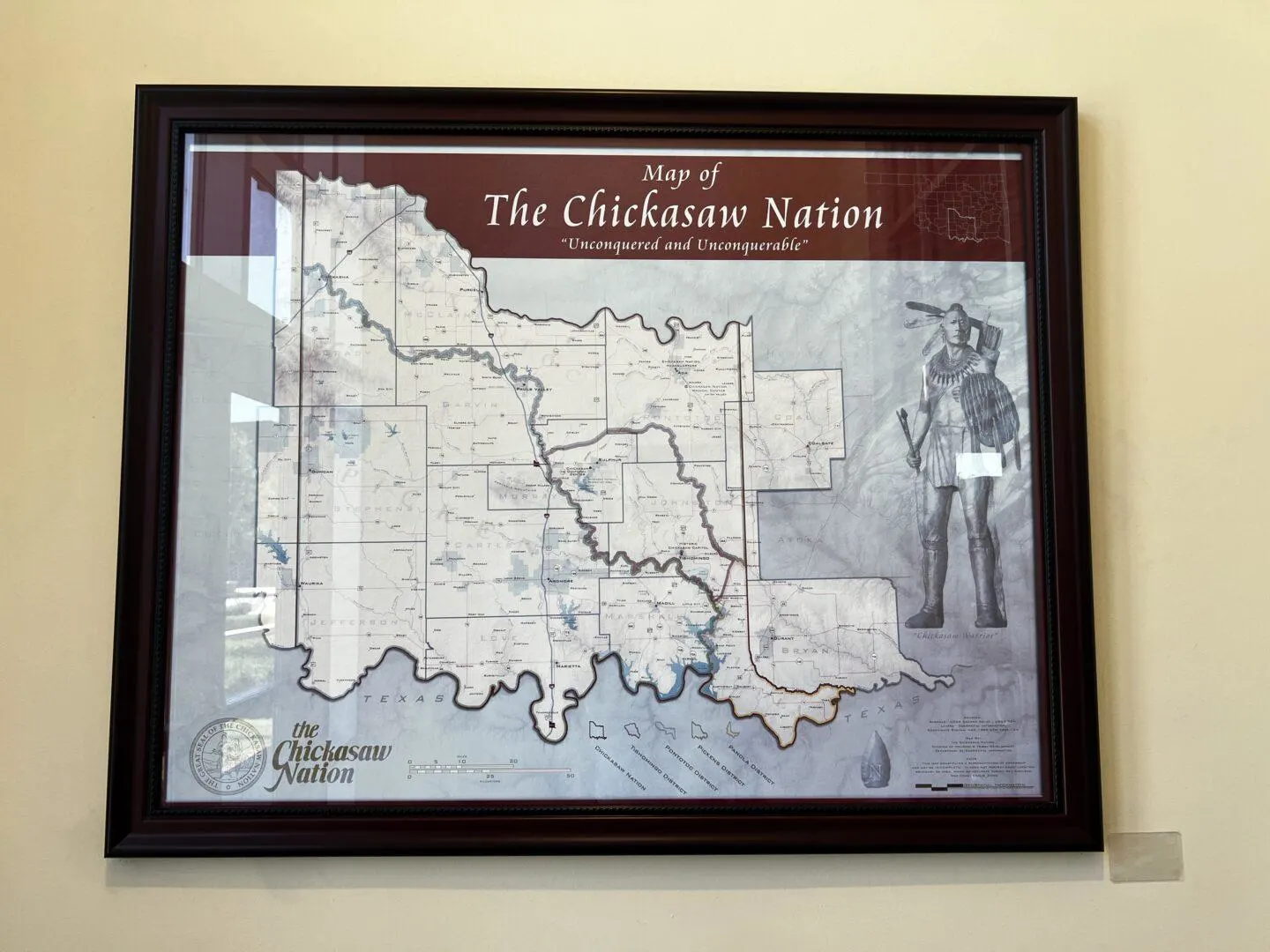 Chickasaw Country is in south-central Oklahoma, about an hour from Oklahoma City. It includes all or part of 13 counties in the state.
Spanning more than 7,600 square miles, cities in the area include Sulphur, Davis, Chickasha, Blanchard, and more.
How do you get to Chickasaw Country?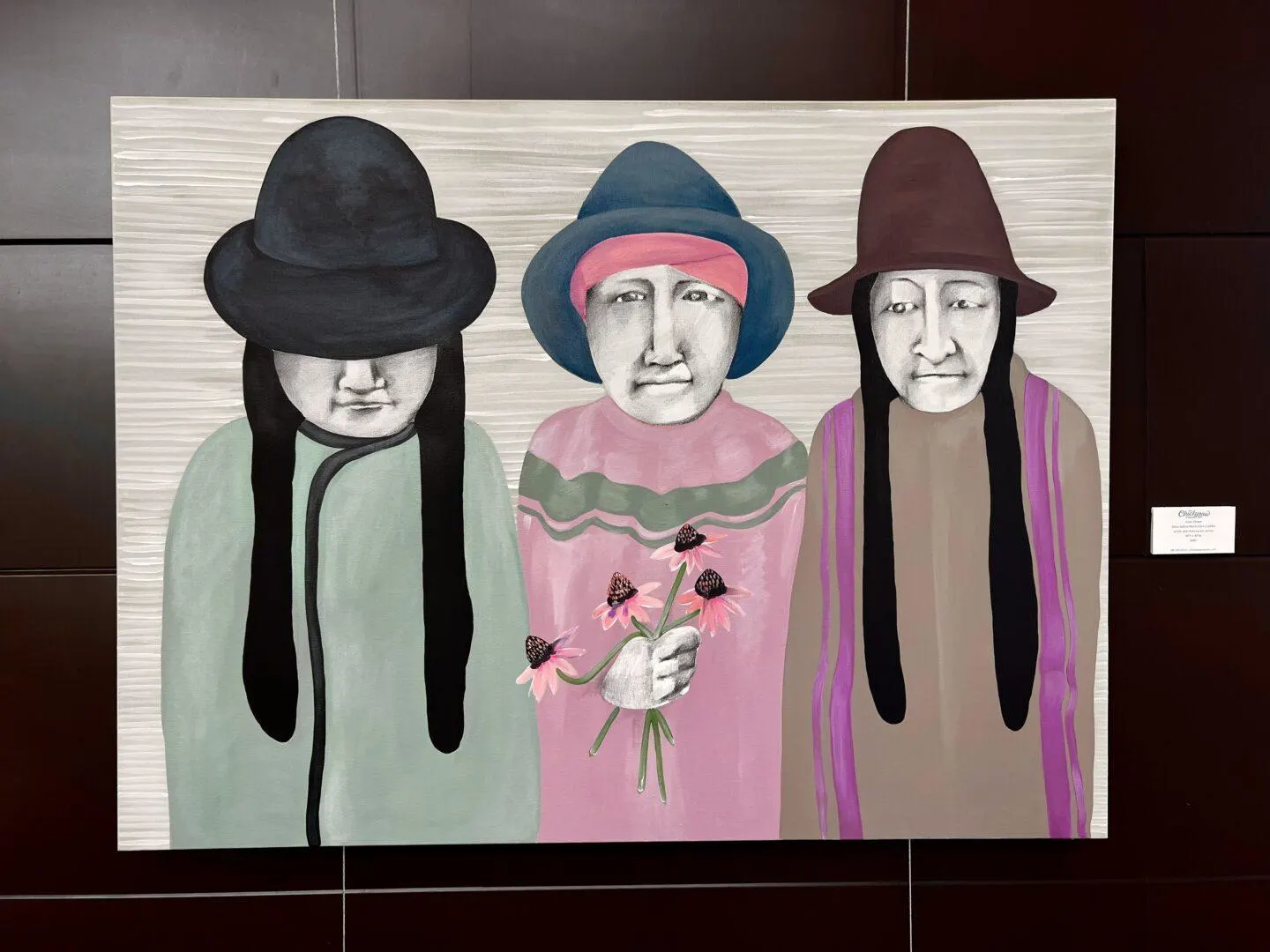 One way to get to Chickasaw Country is to fly. I flew into Will Rogers World Airport in Oklahoma City (OKC).
Another option is to fly into Dallas Fort Worth International (DFW) and drive across the state line. It takes about 2 1/2 hours.
Chickasaw Country is also a great road trip stop for anyone exploring the area via car or RV.
I do recommend having a car while you're there as it's the easiest and quickest way to get around.
Where should you stay in Chickasaw Country?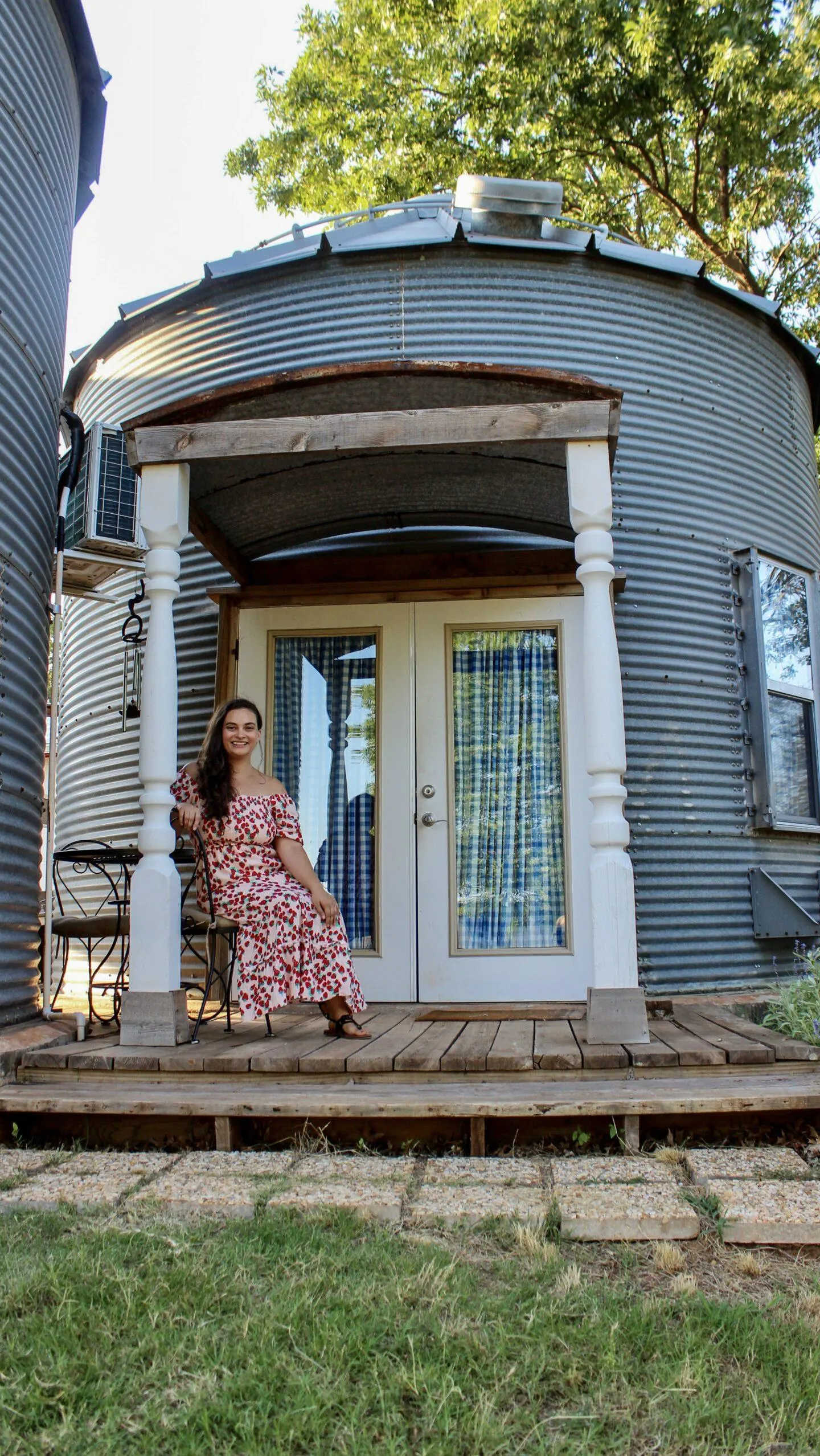 While in Sulphur, Oklahoma, I stayed at the Artesian Hotel. It has 81 rooms and is located right next to the Chickasaw National Recreation Area.
This property felt luxurious. There was a piano player in the lobby. My hotel room had complimentary local chocolates from Bedré Fine Chocolate. They have a casino, spa, restaurant, and complimentary valet parking.
The accommodations were comfortable and I slept like a baby!
Then in Blanchard, I stayed at a unique Airbnb. Found at 3J Farms, it was a converted grain bin turned room rental.
There are two rooms on the farm — I stayed in the Peacock Room. It was named after Dwayne, the resident peacock. It came with AC, thoughtful touches like filtered water, and beautiful peacock decorations, including some of Dwayne's old feathers.
1. See the Chickasha Leg Lamp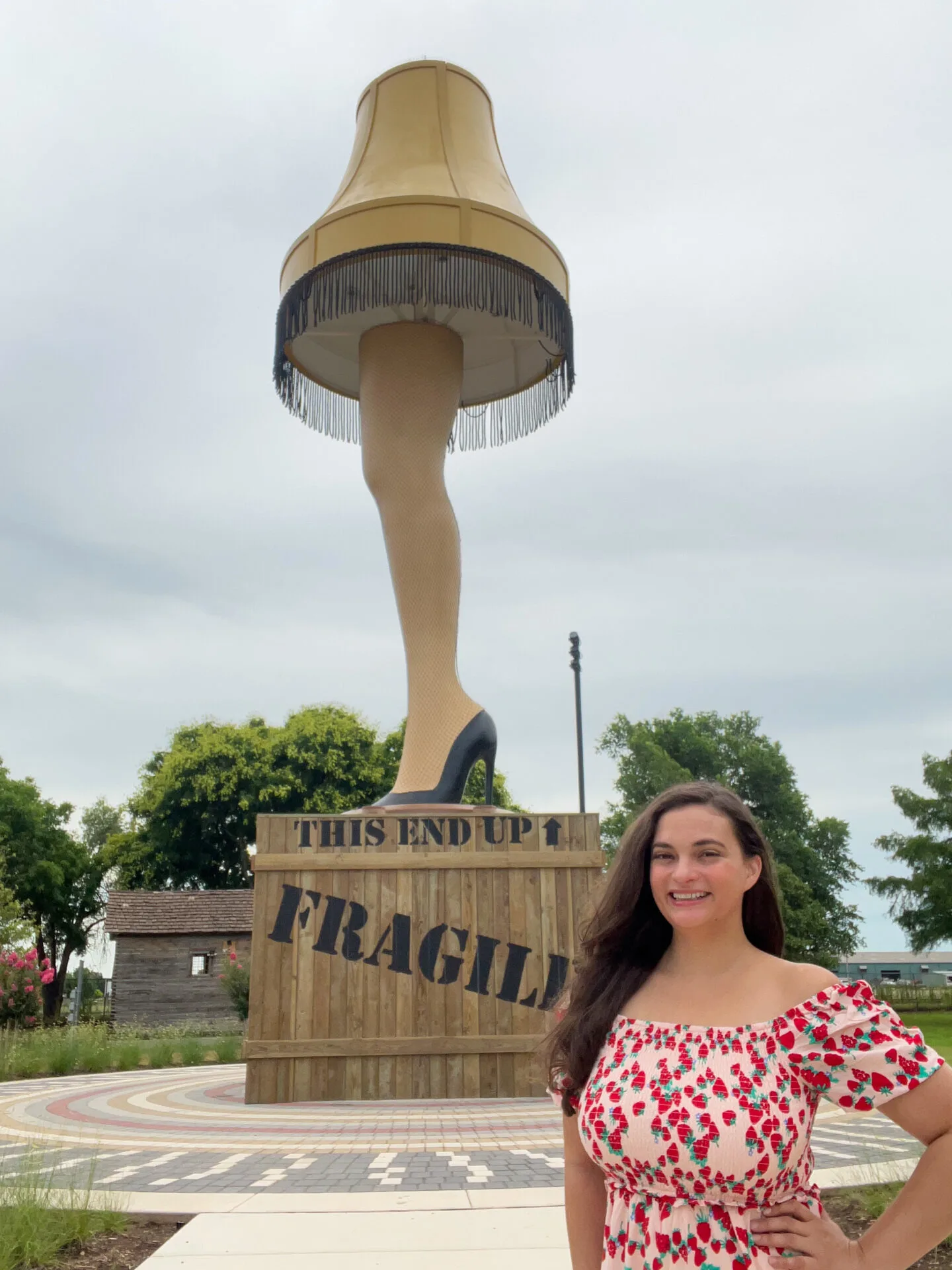 Chickasha, Oklahoma has long been known as a Christmas hub for its annual holiday lights show.
Now, with the world's largest leg lamp, they are making it a Christmas town year-round.
Inspired by local resident Noland James, who claimed to have originated the leg lamp, used in A Christmas Story, this roadside attraction is found in the city center. It is free to visit and stands at over 40 feet tall, a must-see photo stop.
There is a lot of development happening around the leg lamp so stick around afterwards to explore the downtown area.
Right across the leg lamp you can grab a bite at Brandi's Bar and take a picture with the Chickasha mural on the side of the building.
2. Experience the Chisholm Trail Heritage Center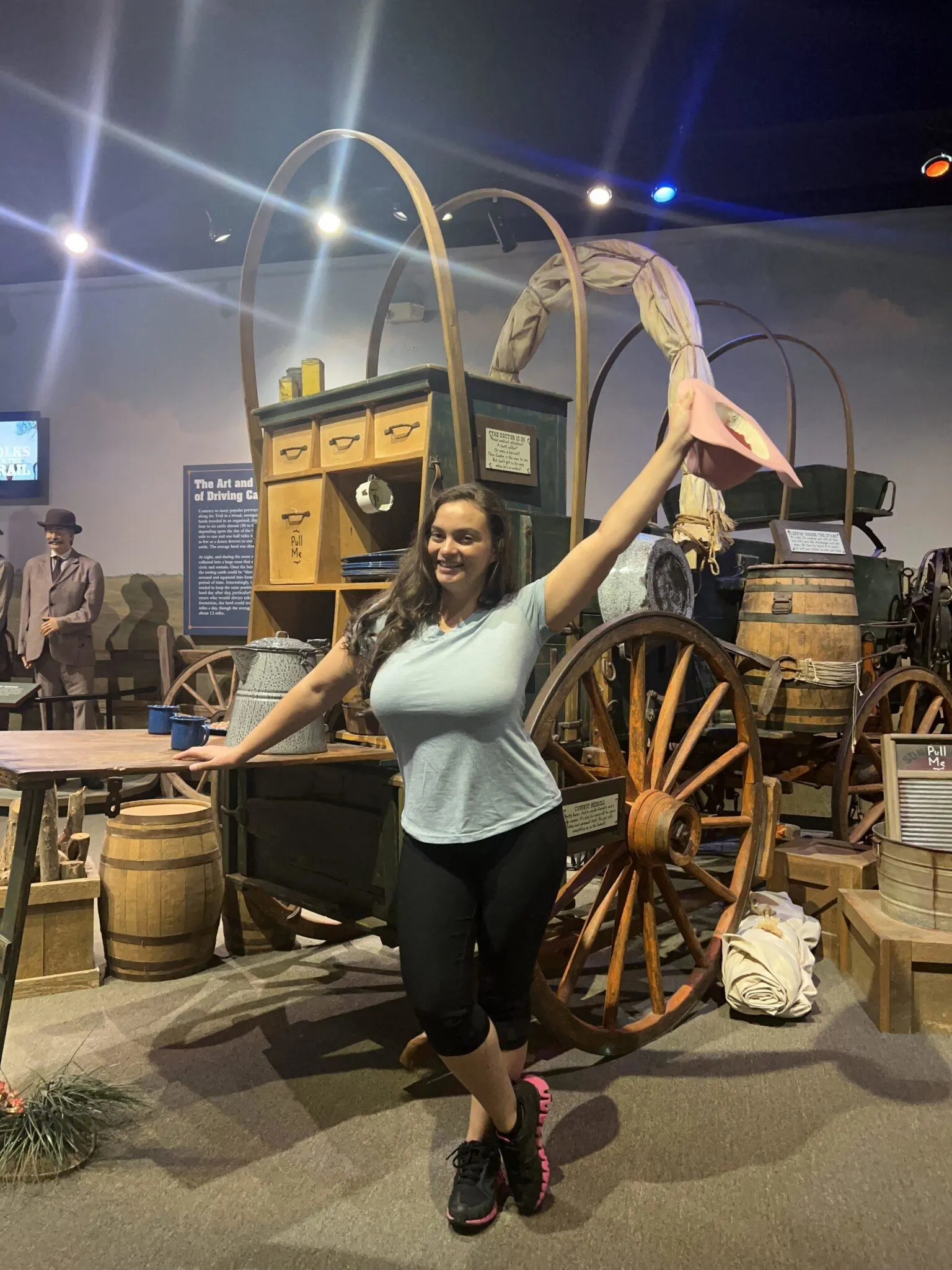 The Chisholm Trail Heritage Center is where you'll learn all about cattle driving. The trail is named after Jesse Chisholm, who was half Scottish, half Cherokee. He was an important trader and ambassador who frequented this route.
Cattle driving was extremely popular in the 1800's because Longhorn cattle could be sold for $30-$40 a piece on New York or Chicago, as opposed to $3-$4 each in Texas.
There is an immersive theatre called the T.H. McCasland, Jr. Experience Theater that has rain, scent, real plants from the plains, and takes you along on the experience.
There's a second theatre called the Campfire Theatre where you can see an animatronic Jesse Chisholm talking with a cowboy.
There are interactive exhibits, from a western market to a game where you can try to lead your own cattle drive and make decisions, similar to the Oregon Trail game.
They have an impressive permanent art gallery here called the Garis Gallery of the American West. It contains local and Indigenous art, with certain rotating artists.
There's also a statue commemorating the trail outside called On the Chisholm Trail Bronze that can't be missed.
3. Get a photoshoot with a mini Highland cow

Did you know you can have a photo shoot with a mini Highland cow?
I loved working with Coffey's Mini Cattle Co. and meeting Coco, one of their resident cows! Coco was so sweet and cuddly. Since the cows are even tempered and much smaller than normal cows, they're a popular choice for children's birthdays or photo shoots.
As you can see, though, I am a grown adult and absolutely loved this experience!
The owner, Angelina, takes great care of these animals and sets up the entire shoot for you — you just show up.
The experience took about an hour and my photographer with Rachel Allen Photography LLC got the photos back to me in record time.
4. Go wine tasting at the Rusty Nail Winery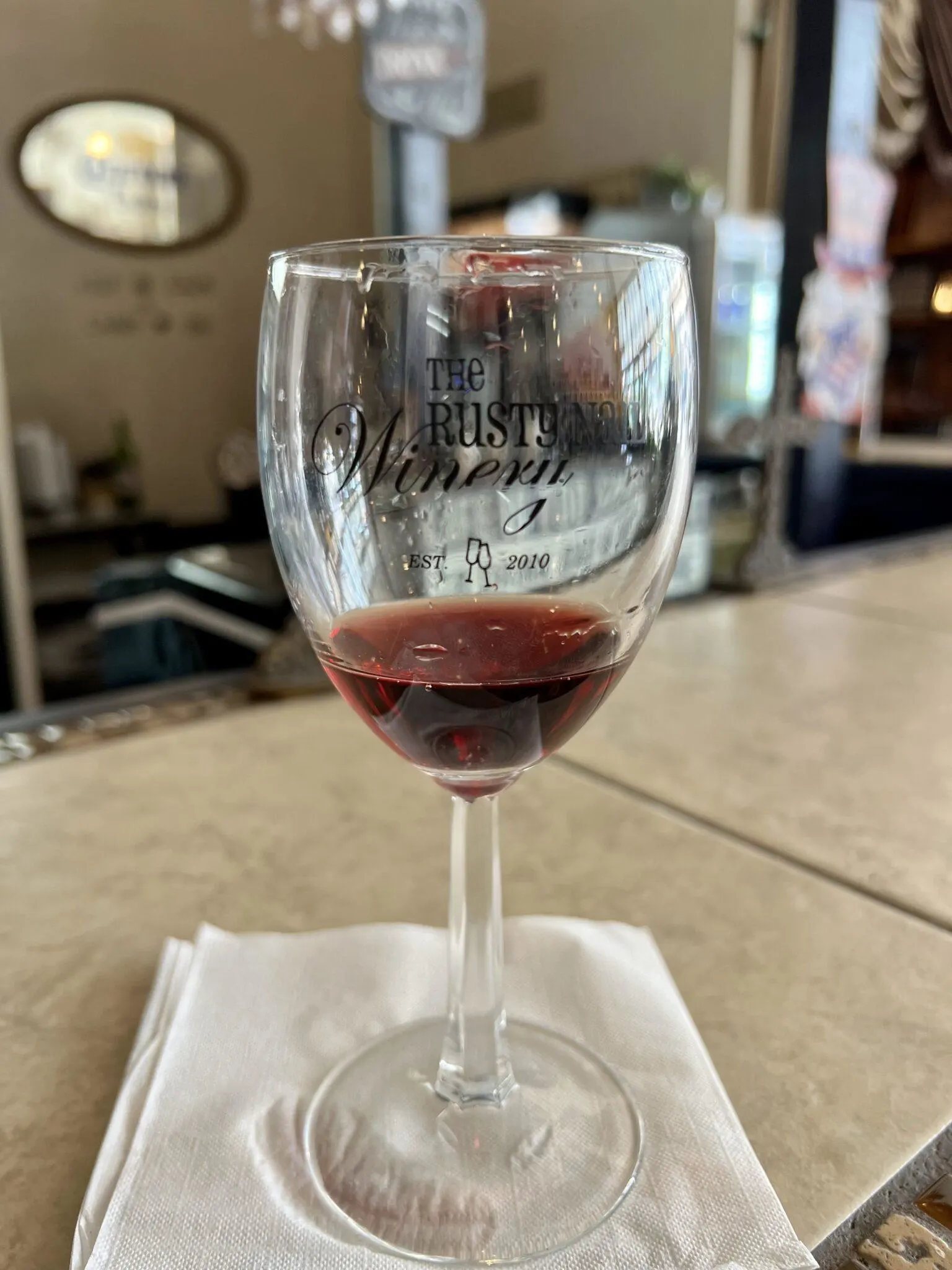 The Rusty Nail Winery is a great place to stop and have a wine flight, purchase wine, or attend a paint and sip class.
They have a variety of wines produced in-house, many of them sweet. They also have a small food menu with snacks like artichoke dip.
They make all their own labels and one wine in particular, Saving Grace, is a charity wine. A portion of every drink sold goes to combating congenital heart defects in children. The label was designed by the owner's daughter who is a survivor of the same.
Also, as an aside, during Halloween they have haunted tours upstairs.
5. Support Indigenous artists at the ARTesian Gallery & Studios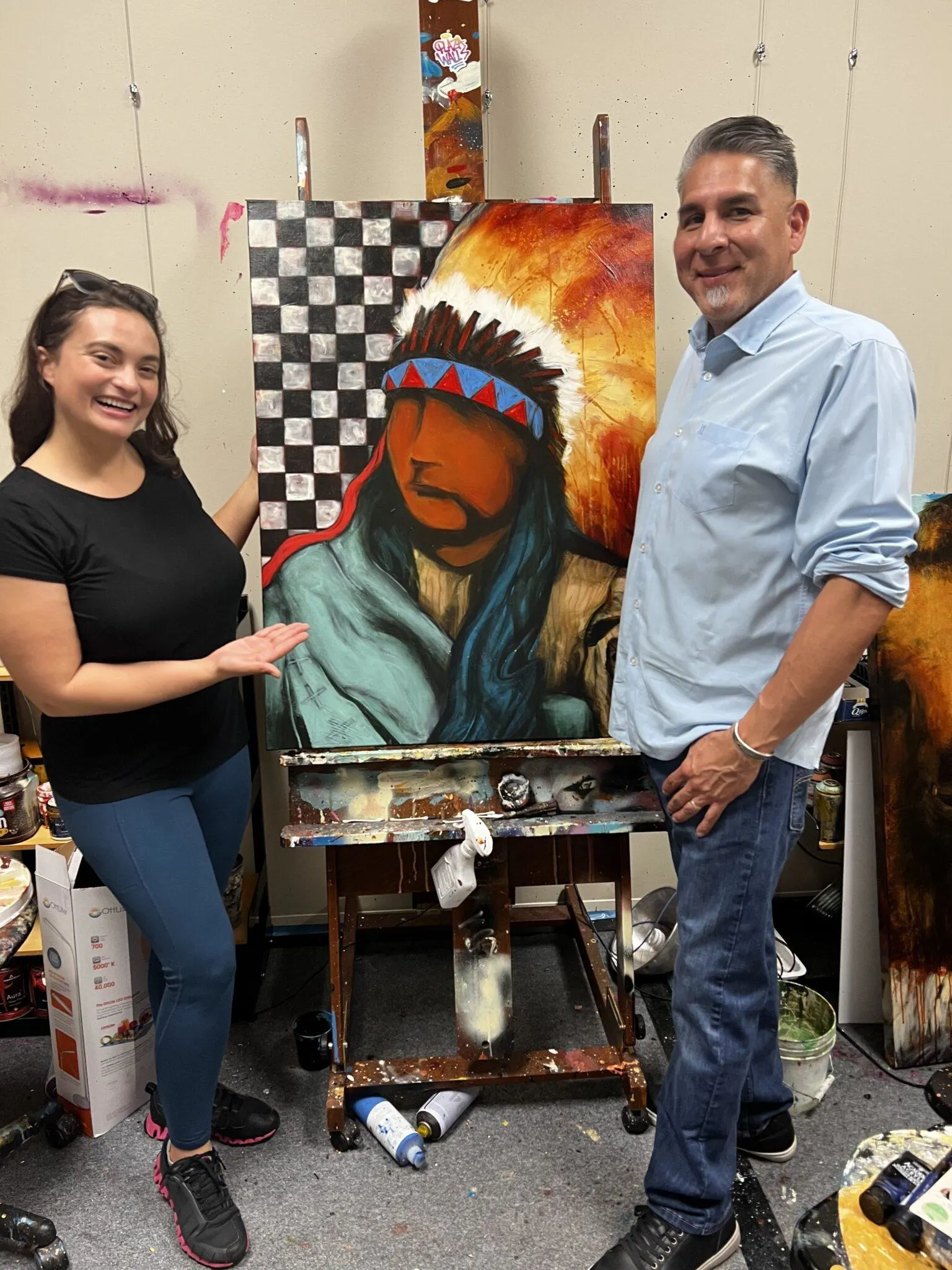 I had the pleasure of visiting the ARTesian Gallery & Studios in Sulphur, Oklahoma during my visit to talk to two artists that have studio space there.
Specifically, I met Brent Greenwood and Mary Wilds. Brent specializes in paintings and Mary in textiles.
This is a great place to go if you want to support local and purchase handmade items. You can take art classes here, either long-term or "make and take" workshops for tourists and visitors.
The retail store on site has high quality art supplies and you can attend meet the artist sessions to ask questions directly.
RELATED POST: INTERVIEWING FIRST AMERICAN ARTISTS AT THE ARTESIAN GALLERY & STUDIOS
6. Go for a swim in Little Niagara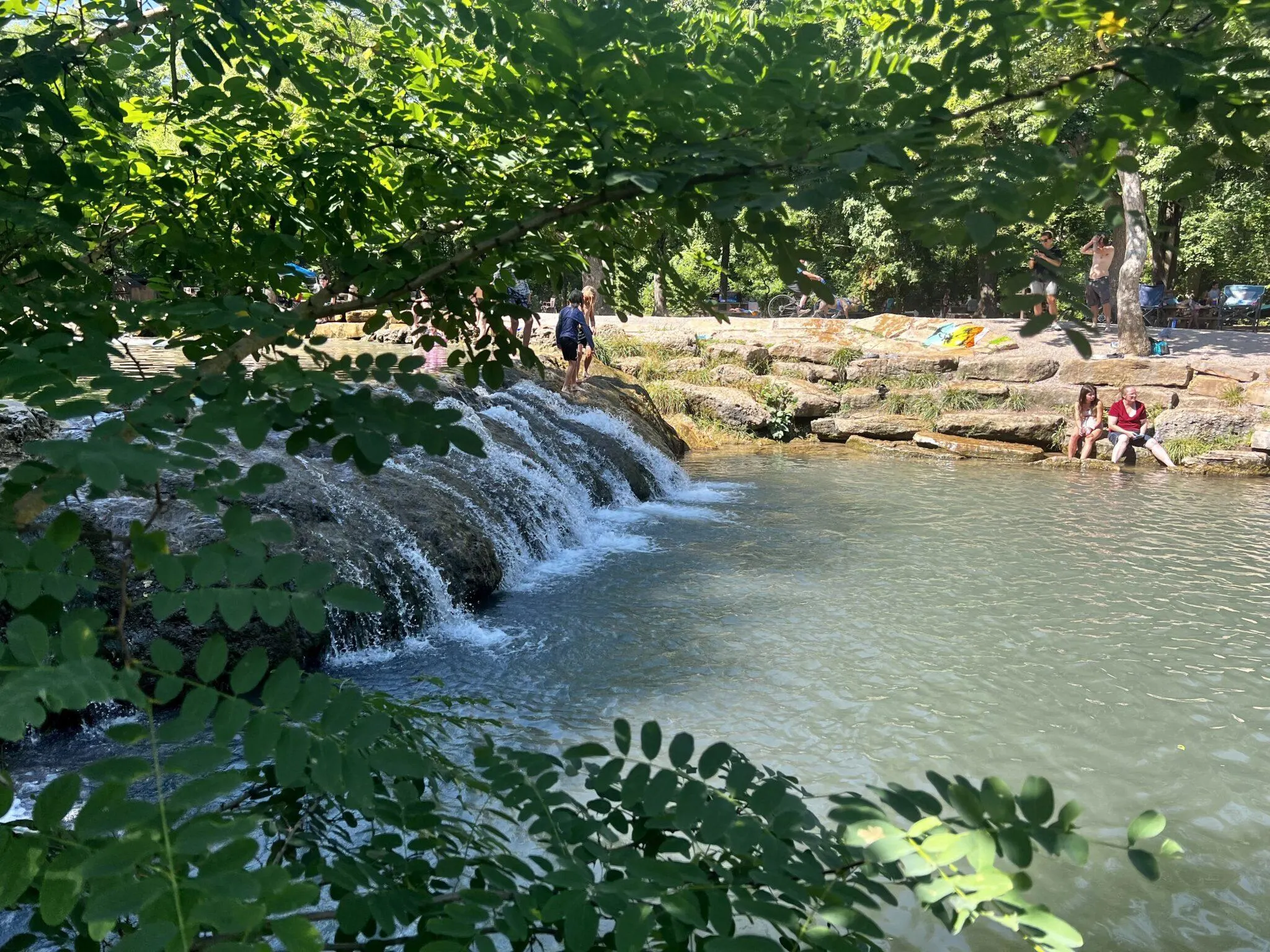 Little Niagara is a small waterfall in the Chickasaw National Recreation Area. It's a family attraction that draws in a crowd on a hot summer day.
It is surrounded by Travertine Island, a recreation area where people go to barbecue, set up chairs, and just relax. It is all free to enter.
While you're here, I recommend visiting the Travertine Nature Center. Not only can the volunteers give you great info, they host events like night hikes and fishing camps.
I did a small hike to Antelope and Buffalo Springs from the nature center. It was a well marked, looped trail that was 1.5 miles each way. It was shaded for most of the way with trees and greenery. Note, there are no dogs or bikes allowed on this particular trail.
I also drove up to the Bromide Hill Overlook. They had a parking lot at the very top, wildflowers lined the trail, and you could see treetops for miles.
7. Try a craft beer flight at Canadian River Brewing Co.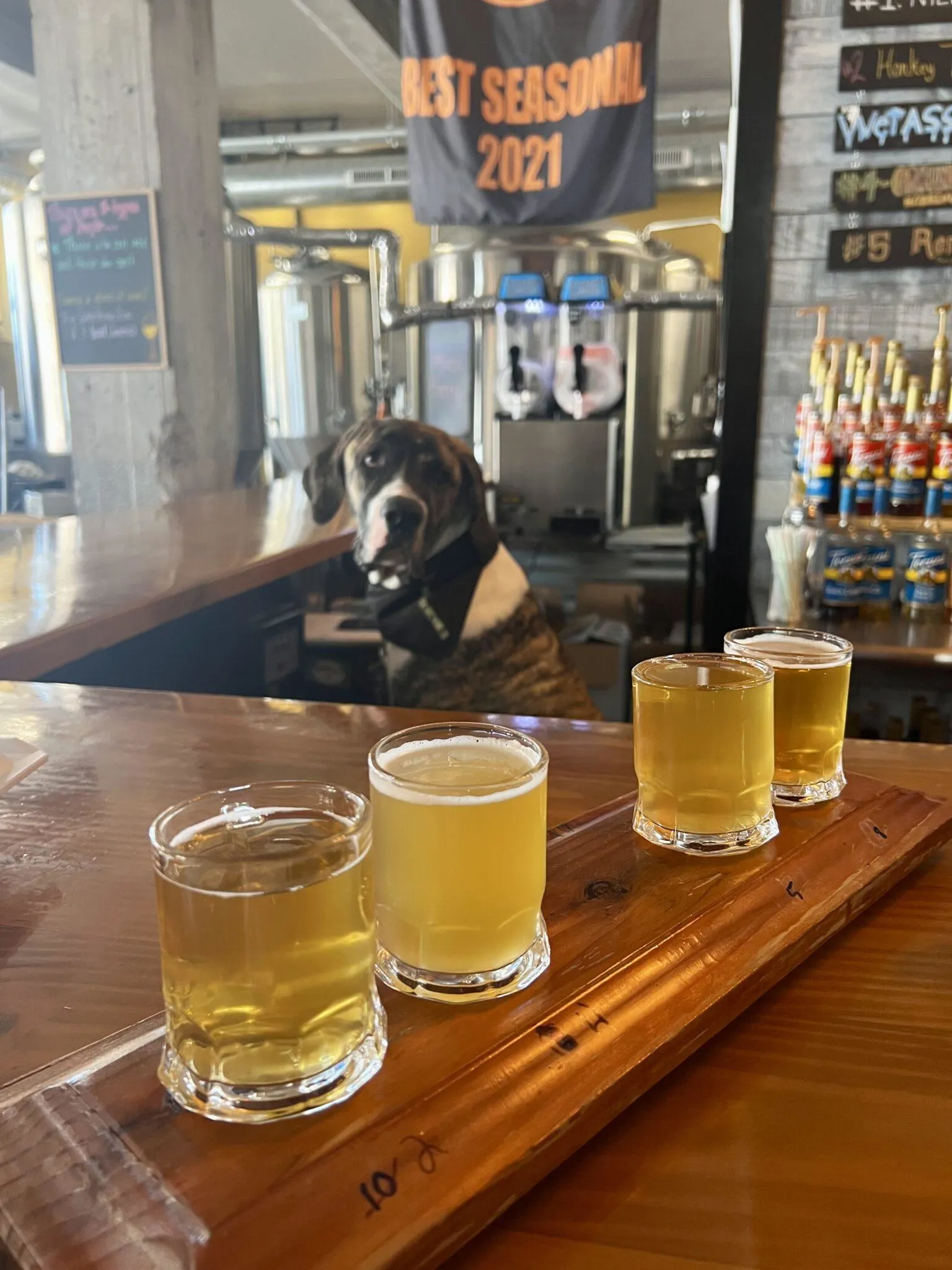 One of the things I enjoyed most about Canadian River Brewing Co. in downtown Chickasha was their chill vibes. They're dog friendly, and I was greeted by Esther the Mastiff when I arrived, the cutest bartender I've ever seen.
They have board games, a foosball table, cozy chairs to lounge and chat with friends, and their bathrooms are impeccably clean.
I also appreciated that they have non-alcoholic Italian soda options for those who are sober but still want to come hang out. It felt inclusive.
But let's get to the good stuff — the beer! All of their craft beer is made in-house and is strong. I had a craft beer flight that came with 4 options, my preference was a pale ale collection. My favorite was the Honkey Tonk but they also have two award-winning beers.
The Remediator is a coffee doppelbock and the Baumholder is a Belgian beer. Both have won awards at the Denver International Beer Competition and have 8% alcohol, so pace yourselves!
8. See how chocolate is made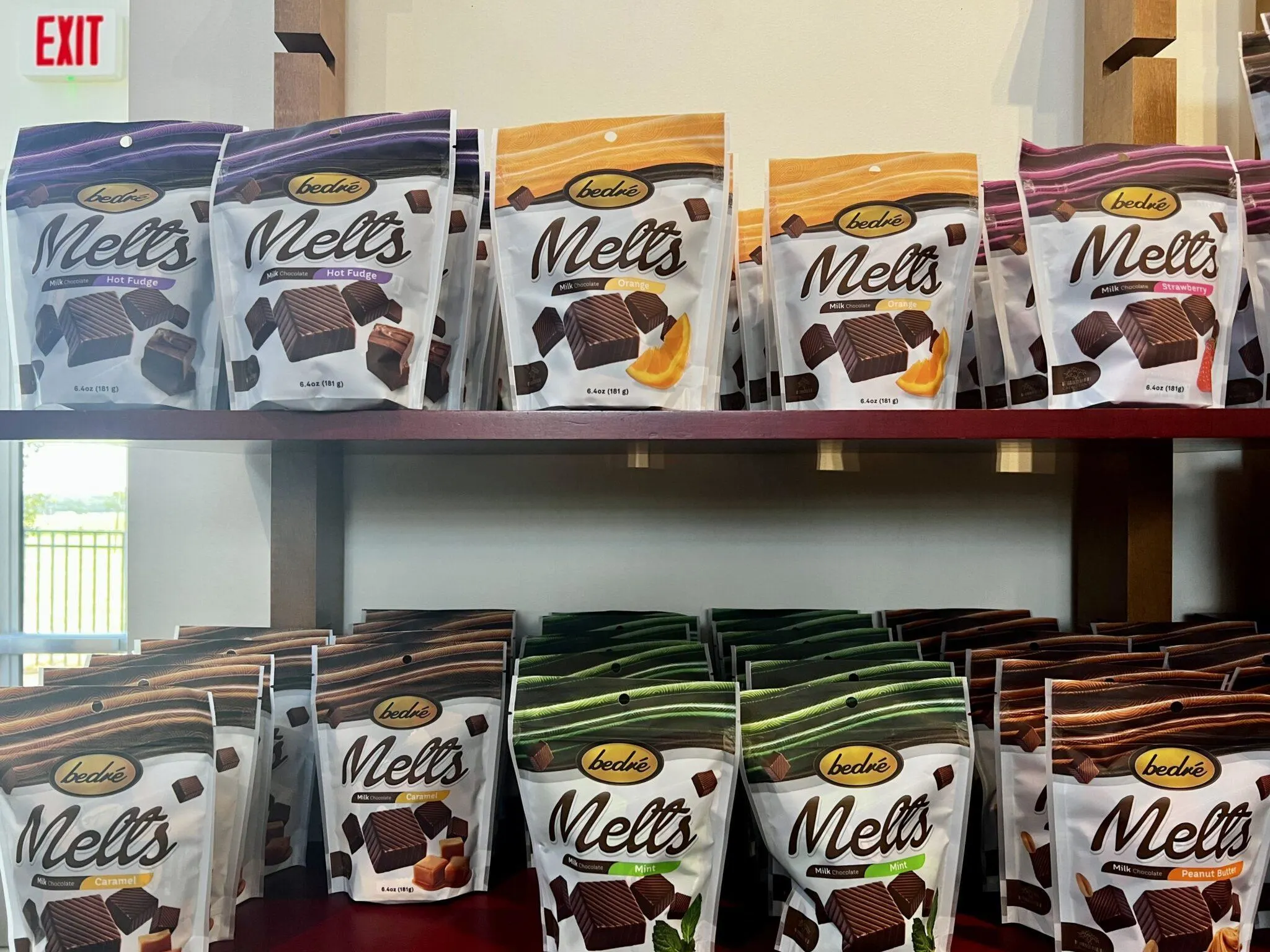 Is there anything better than locally made chocolate?
I first got a taste of Bedré Fine Chocolates in my hotel room — there were two melts left on the desk.
The next morning, I went to Bedré Cafe in Sulphur, where I awed at the many jars featuring different flavors.
Then I learned there was a factory you could visit in Davis. There, they explain the production process and have even more products like gift baskets.
I enjoyed the uniquely Oklahoma shapes and molds like cowboy boots and hats and bought some to bring home with me.
9. Buy local products at the Chickasaw Nation Welcome Center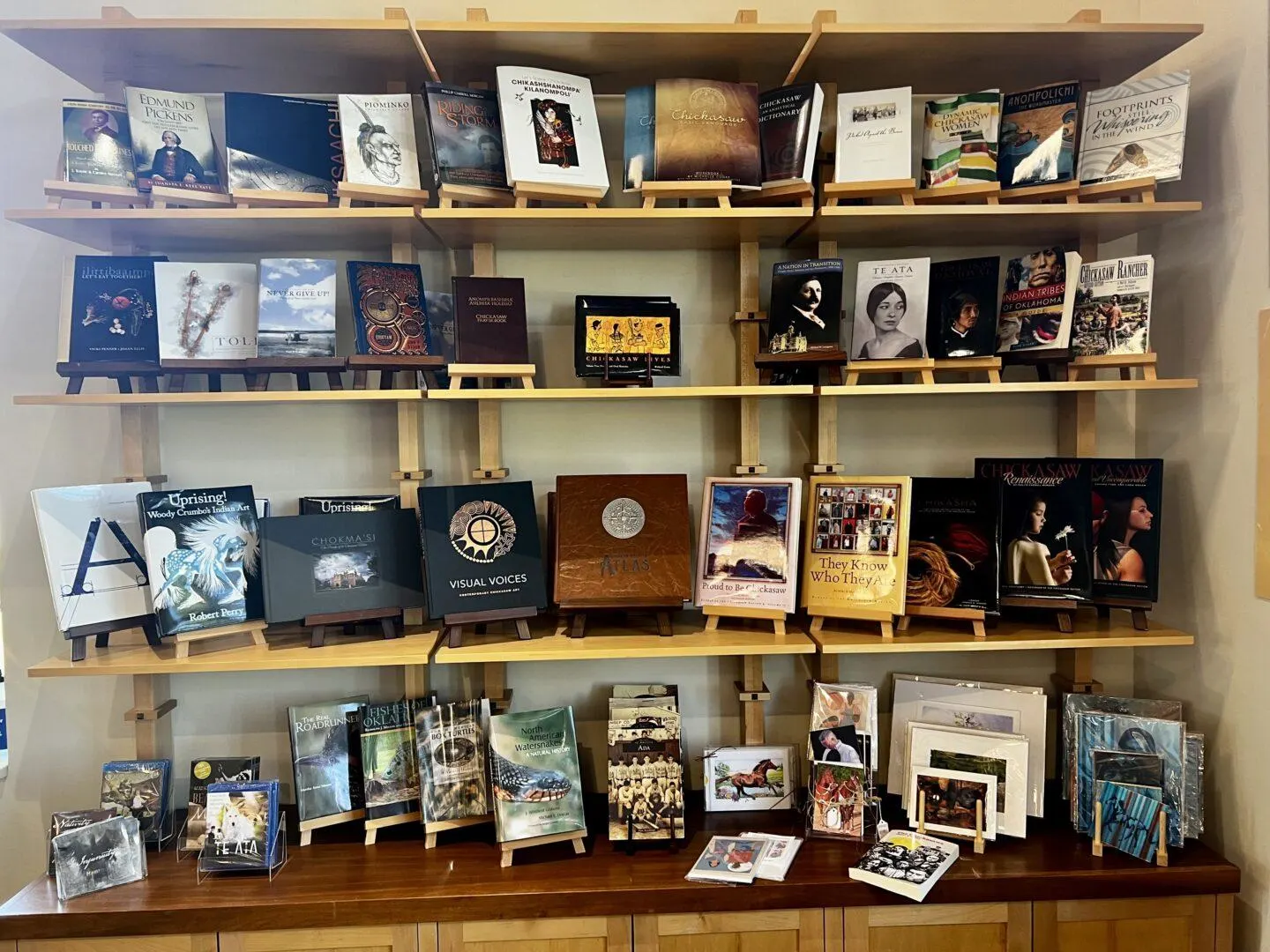 Right next to the Bedré Factory is the Chickasaw Nation Welcome Center, a great stop for anyone on a road trip.
They have free coffee and filtered water to fill up your reusable bottles.
But more than that, they have an abundance of Chickasaw and Indigenous products, including a great selection of books, crafts, artwork, foods, and more. It's a way to simultaneously get souvenirs and support the Chickasaw people.
This is just a taste of all the things to do in Chickasaw Country but more than enough to keep you busy for a few days.
Till next time, safe travels!
This post was sponsored by Chickasaw Country, Oklahoma. All opinions are my own.
Liked this post? Pin me below!