Thinking about a professional travel photoshoot? Here's my Flytographer review.
"Let's take a practice shot," Gaetan said as he backed into the square. "Just lean up against that column there."
I walked gingerly to the nearest column. It was at least 20 feet high and led up to one of a series of archways lining the Placa Massena, a public square in Nice, France. It was a populated area, right across from a large shopping center, which is probably why my photographer, Gaetan, had planned to meet at 9am.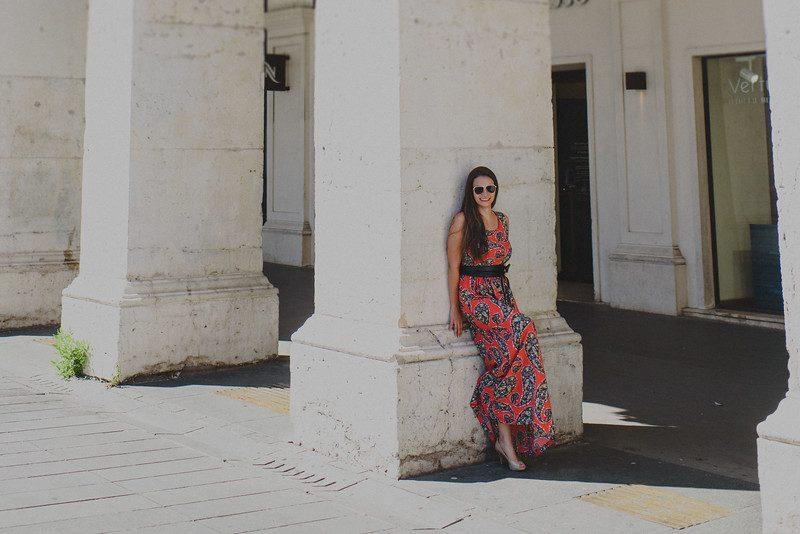 Yet here we were, at 11:15am. Apparently, some parking lots in Cannes turn into pumpkins overnight–literally. I awoke to find a farmer's market where my car should have been and realized my car had been towed. 123 Euros and a sincere plea later, I managed to squeeze into Gaeten's already full schedule later in the day. He was gracious about my misfortune and somehow managed to capture great shots despite a serious case of stress frizz.
I say I walked gingerly because, while Gaeten warned me to wear comfortable shoes, I was stubborn and insisted on going in heels for the sake of looking just a little but taller, a constant struggle as a 5'2″ woman. In the future, I would heed his warning!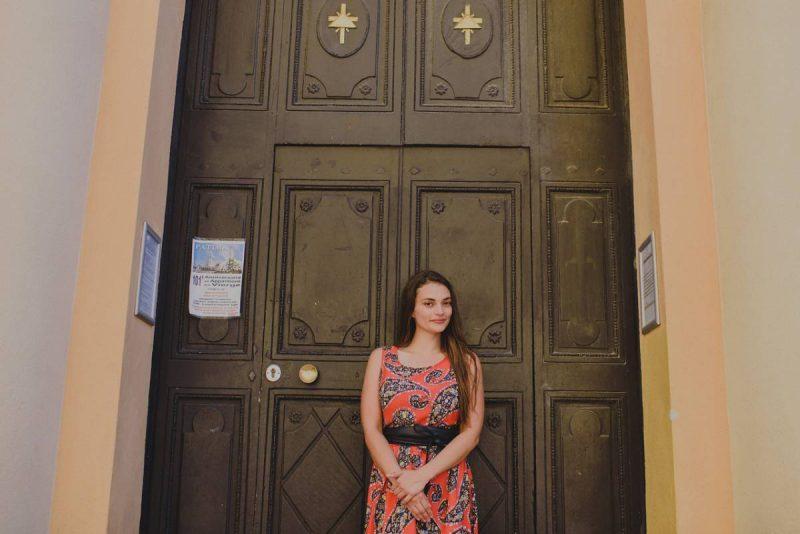 Another struggle as a solo female traveler is getting good pictures. Typically, I'm limited to one of three options: 1) setting up a tripod and enduring weird looks from people passing by; 2) handing my precious (and still financed) iPhone to a stranger while hoping they don't take off and have some semblance of photography skills, or; 3) take a selfie.
RELATED POST: USEFUL TIPS AND TRICKS FOR SOLO FEMALE TRAVELERS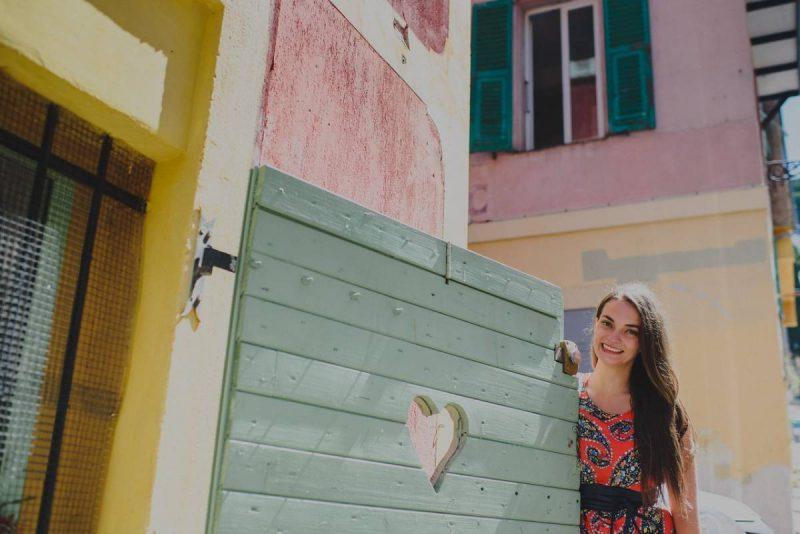 I had no idea that there was a fourth option. Then I discovered Flytographer. I'm here to tell all my fellow solo travelers, there is a better way. This was a bit of a splurge for me, but then again so was going to France in peak season to see the lavender fields. The way I see it, go big or go home!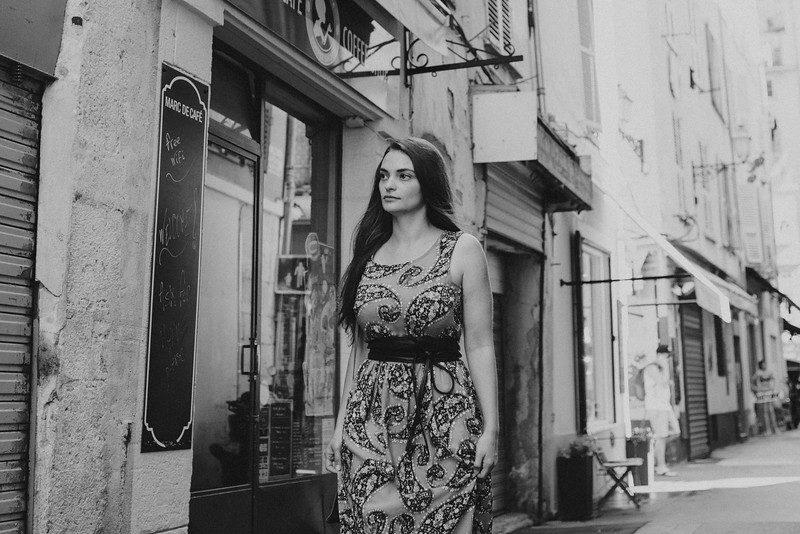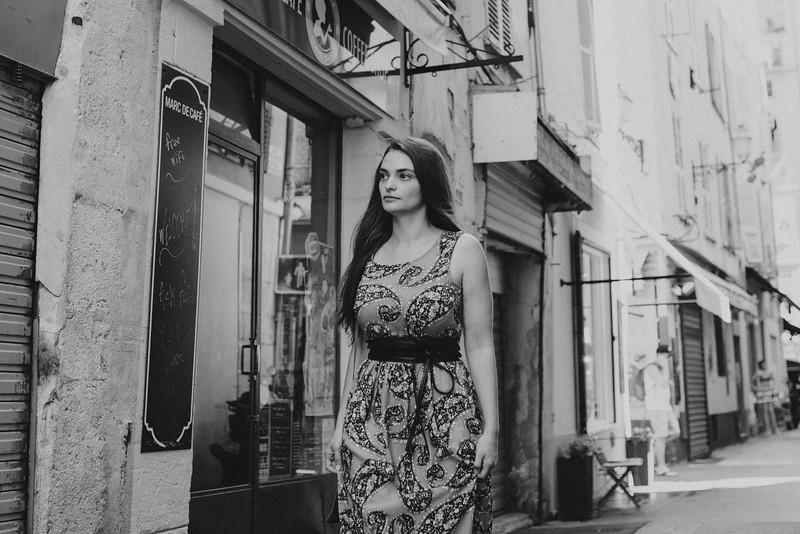 For me, there's no better investment than memories. That's why I travel to begin with. The best part about Flytographer is the ability to have a professional photographer accompanying you through the streets of a new destination. In my case, Gaetan's eye for details and familiarity with Nice made it seem like I had the city all to myself, when in reality nothing could have been farther from the truth.
While Flytographer began as a way to capture proposals, it is the perfect solution to the problems solo travelers often face in finding someone to take their photo and take it well.
Shoot prices start at $250 for a half hour and include access to an online gallery of your best images. You can order prints afterwards, but it's convenient to have the digital images to share on social media almost immediately. Pictures are usually sent about a week after your shoot.
BOOK THROUGH THIS LINK TO GET $25 OFF YOUR NEXT SESSION
Would I book with Flytographer again? Absolutely! I'm already planning my next photo shoot and looking forward to finishing my year of adventure with a celebratory session on my 30th birthday.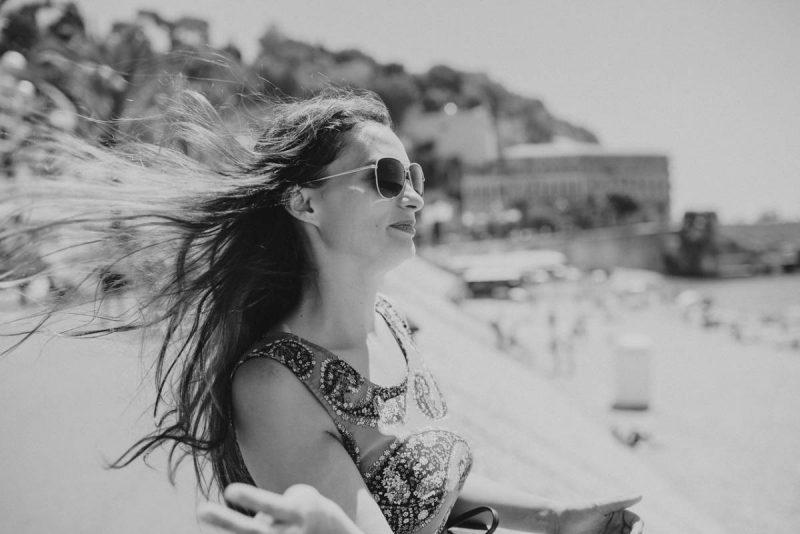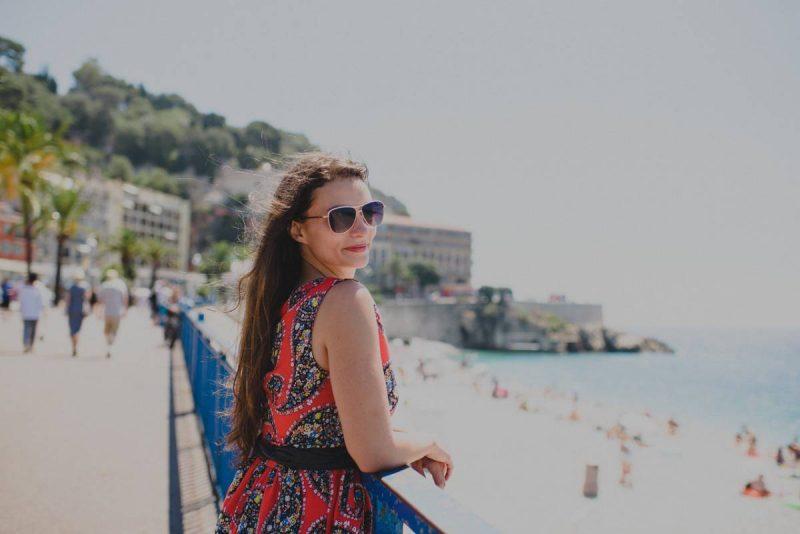 *Flytographer provided a media discount for me on the photo shoot but all opinions are my own. This post contains affiliate links.
RELATED POST: 8 REASONS YOU SHOULD TRAVEL SOLO AT LEAST ONCE IN YOUR LIFE
Till next time, safe travels!
Liked this post? Pin me below!