I've done two separate photoshoots with Flytographer, here's my review.
I constantly struggle when I travel with getting good pictures.
Typically, I'm limited to one of three options:
Setting up a tripod and enduring weird looks from people passing by;
Handing my precious (and still financed) iPhone to a stranger while hoping they don't take off and have some semblance of photography skills, or;
Taking a selfie.
I had no idea that there was a fourth option. Until I discovered Flytographer.
I'm here to tell you all, there is a better way!
What is Flytographer?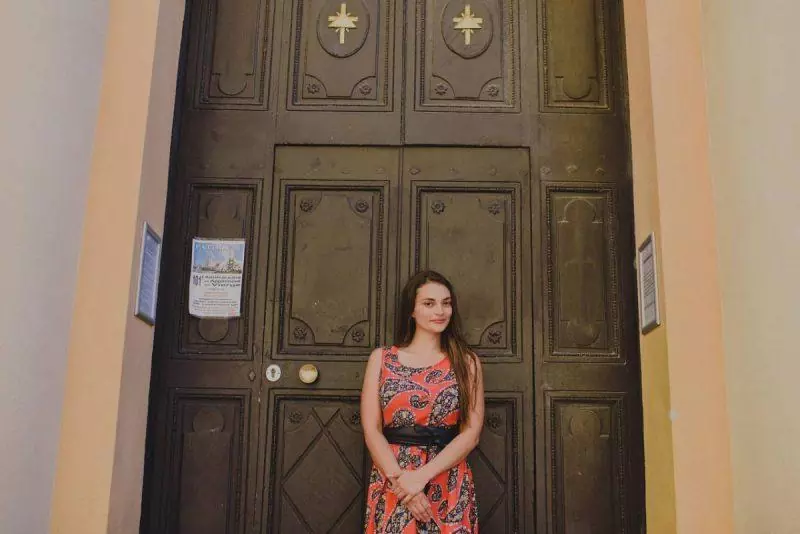 Flytographer began is a way to capture pictures abroad and is particularly convenient for groups and special occasions while traveling domestically or overseas.
It is the perfect solution to the problem of not having anyone to take a picture of you.
Visitors to a destination can ditch the selfie stick and hire a local photographer instead.
They have a database of photographers around the world. Their portfolios are online so you can browse past shoots and see which style is best for you.
Each photographer has at least 2 years experience and a conversational level of English.
You put in a request to book with the photographer of your choice and indicate your preferred dates.
If confirmed, you and the photographer coordinate on a location ahead of time depending on your shoot and style preferences.
It is possible you won't be confirmed and depending on the location, there may not be any other alternatives. This happened to me once in San Juan where, at the time of searching, there were only 2 local photographers listed.
For this reason, I recommend making arrangements at least a month in advance.
There's nothing like having a professional photographer accompanying you through the streets of their home city.
They know locations you don't, are familiar with the best angles and can capture you in the best light, literally and figuratively.
How much does Flytographer cost?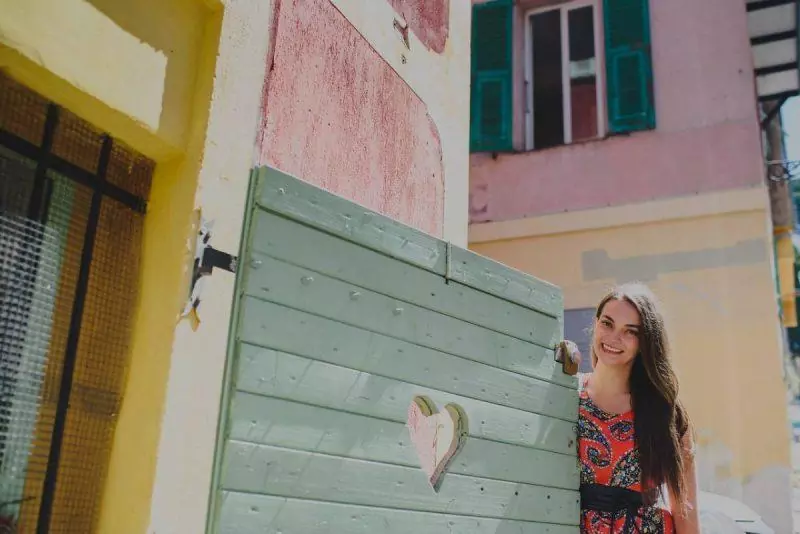 Flytographer's packages are a bit of a splurge, but the way I see it, go big or go home!
For me, there's no better investment than memories. That's why I travel to begin with.
Shoot prices start at $285 for a half hour and include access to an online gallery of your best images, 15 photos out of the hundreds that are taken during your shoot.
To ensure a quick turnaround on your photos you're not able to go through each and every one. It is in the photographer's discretion to choose and edit the best stills.
You get your photos within 5 days of the shoot.
I personally prefer the one hour package — it's $385 and includes 30 photos.
One hour is the sweet spot for getting outside of your comfort zone to take natural pictures without ruining your hair and makeup.
You can order prints afterwards but it's convenient to have the digital images to share on social media almost immediately.
Who has rights to Flytographer images?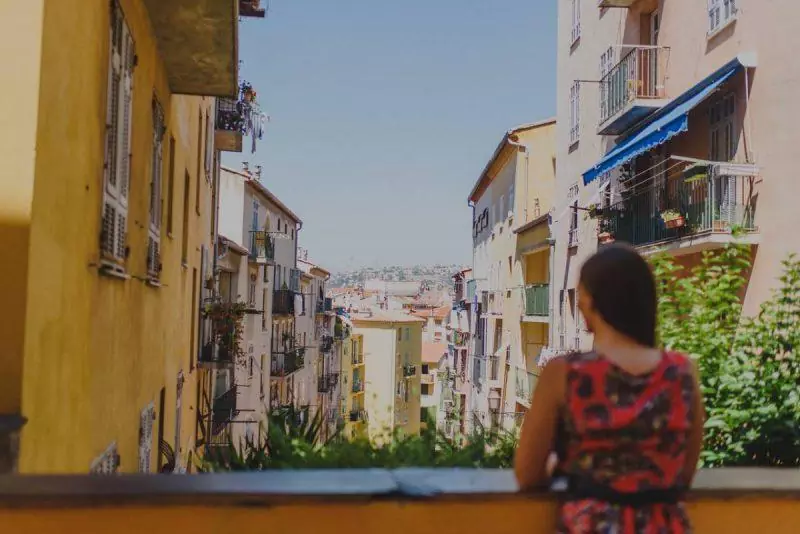 In their terms of service, Flytographer indicates that the photos are meant for personal and not commercial use.
This means that you cannot use the photos for your business or to profit off them.
There are separate packages available if you want to schedule a commercial photo shoot.
As a regular consumer, you will have the right to reprint photos as you see fit, at your local Walgreens for instance.
The photographer retains the copyright to your photos.
How should you prepare for your Flytographer photo shoot?
Comfortable shoes are a smart move.
Chances are you'll be walking to a few photo locations so if you must wear heels, at least make sure they're broken in.
Anytime you're in front of the camera you want to err on the side of more makeup rather than less.
Wear bold colors that will contrast with your surroundings.
If you're going to be amongst greenery, for instance, red really pops. If you need inspiration, look at a color wheel. Colors across from each other compliment each other.
I also recommend getting your hair professionally blown out, especially if you're going to a humid location.
As for time of day, you want to aim either for early in the morning when people are still asleep so you have minimal folk in the background of your pictures, or twilight for the "golden hour" when you'll look flawless with the setting sun behind you.
I would not aim for mid-day as the light is too bright and not flattering, unless your shoot will be indoors.
Bring a cash tip for your photographer — it may seem like a lot but remember that Flytographer is taking a cut of their profits and these are usually freelance employees.
RELATED POST: 42 AMAZING GIFTS FOR THE TRAVELER IN YOUR LIFE
Does Flytographer offer gift cards?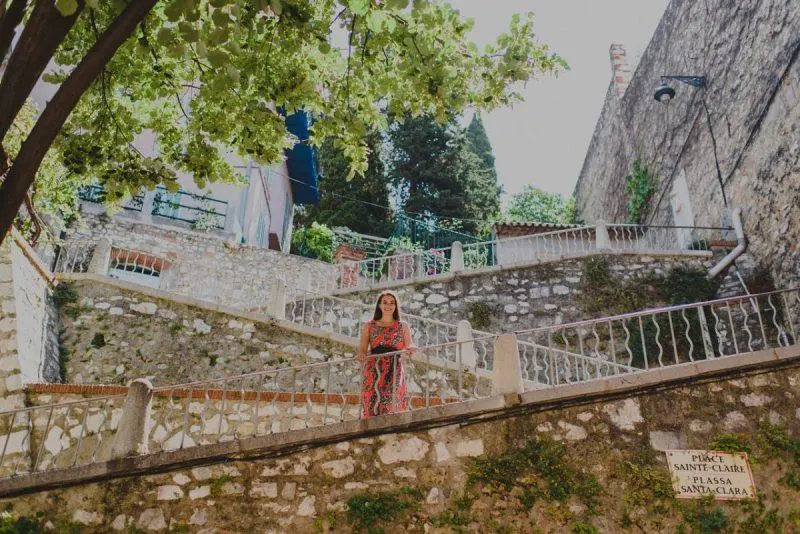 Good news! You can stop racking your brain for the perfect gift.
Flytographer has gift cards available if you need a unique present for a wedding, anniversary, graduation or birthday.
The person planning the photo shoot can redeem it directly online when making their reservation, or you can schedule and pay for the whole shoot yourself with the photographer if you want it to be a surprise.
My Flytographer review
My first time doing a travel photo shoot with Flytographer was in Nice, France.
It was a solo travel shoot.
The photographer's eye for details and familiarity with the city made it seem like I had the famous streets all to myself, when in reality nothing could have been farther from the truth.
My second time doing a Flytographer shoot was with my mom in. We chose matching outfits and did an hour-long session in St. Augustine, Florida.
In both cases, the photographers took the lead with direction, suggesting where to stand and different poses.
My mom was nervous in front of the camera and started to resent being made to smile nonstop about 15 minutes in, which made it challenging.
Once we got the results, however, she was thrilled. I printed out a photo of us and framed it as her Christmas gift, and she cried.
Flytographer discount code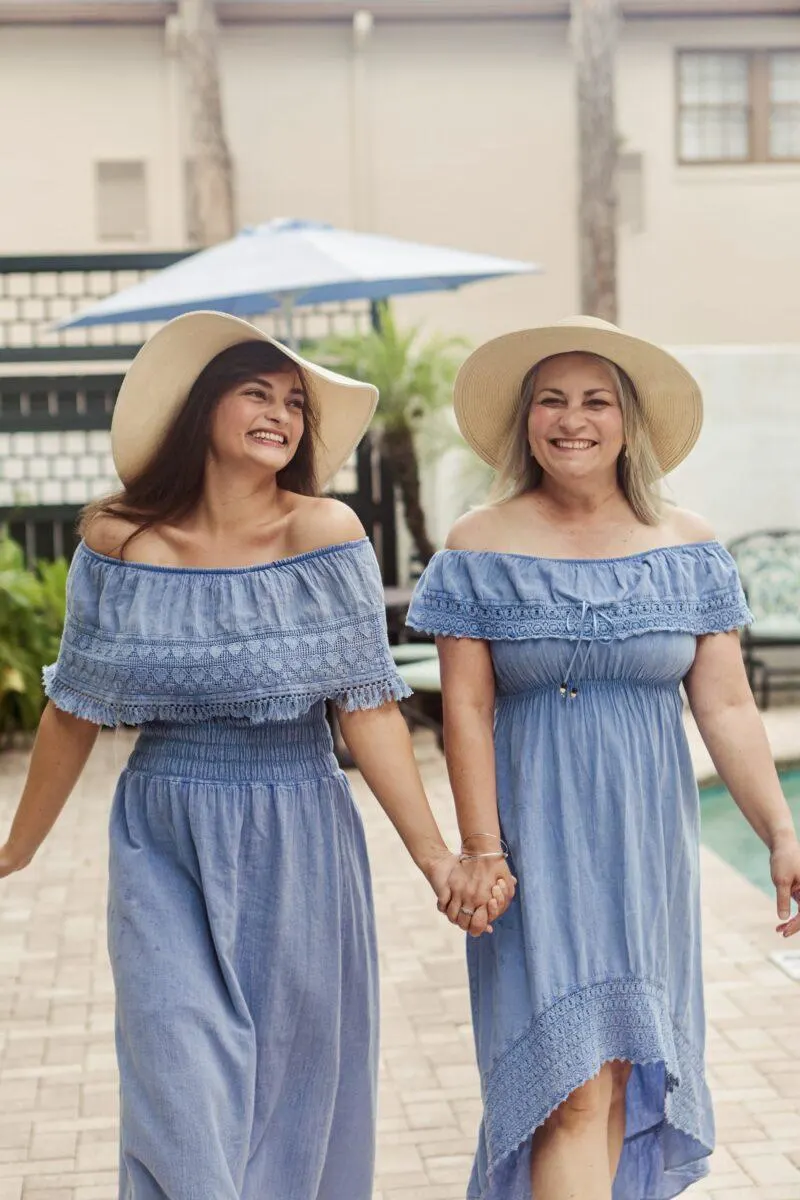 Would I book with Flytographer again? Absolutely! I'm already planning my next photo shoot.
If you're looking to document your next big trip, you can't go wrong with booking a shoot.
Photos are the best way to capture memories and are a souvenir you'll treasure for years to come.
You can get $25 off your first session by clicking through my link below!
BOOK THROUGH THIS LINK TO GET $25 OFF YOUR FLYTOGRAPHER PHOTO SHOOT
Till next time, safe travels!
This post contains affiliate links. See my Privacy Policy for details.
Liked this post? Pin me below!