You can't go to Argentina without experiencing the tango, and there's no better place to do so than Esquina Carlos Gardel.
Tango is practically the official dance of the nation and was born in Buenos Aires.
Once in danger of becoming a lost art, tango has experienced a resurgence in recent years, with more and more young people embracing the tradition.
Today, tango is teeming out of every side street and onto the main plazas. There are performers dancing in the streets (and posing for tango pictures), particularly in La Boca area.
Lucky for us, there are several tango productions taking place nightly in the downtown area. The best and most highly reviewed is Esquina Carlos Gardel.
With live music, a riveting set and even storytelling through dance, you're in for a performance you won't soon forget.
About Esquina Carlos Gardel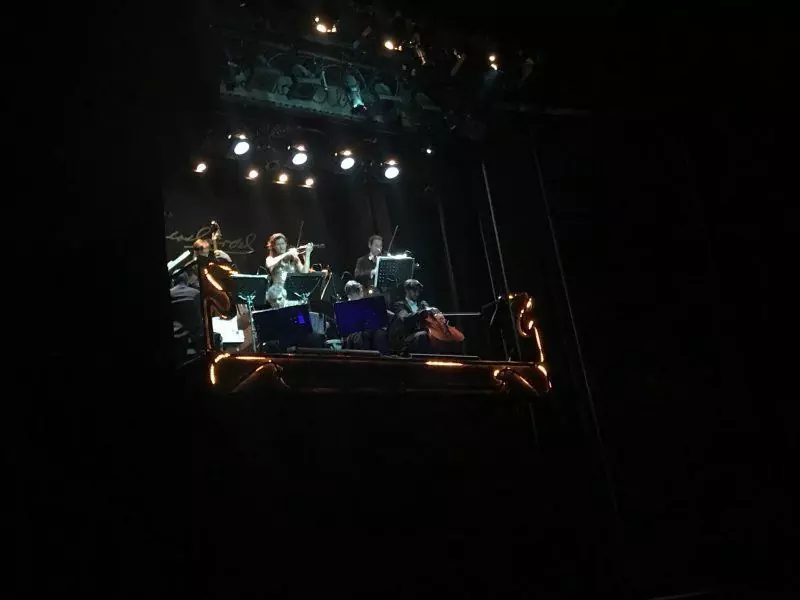 Carlos Gardel was a famous French Argentine singer that is considered by many to be the father of tango.
The venue is named after him, and features nightly shows and performances.
Guests can choose to dine in-house or simply attend for the dancing and a drink. The menu is reasonably priced and, most importantly, they accept credit cards.
The neighborhood has many other theaters and is commonly known as late-night destination so you should have no problem catching a taxi to and from the show.
I saw that some hotels provided shuttles for their guests, but if you book independently getting there should still be a breeze.
Once inside, the seating is lavish and the stage is grand. There's no bad view in the house.
I was located in a side booth to the left and felt very close to the stage. There's professional video being taken of the show that is available for purchase after the performance.
Guests also have the ability to meet the dancers before the show and take pictures with them.
During the show, someone will approach you with a tablet so you can look at the proofs and see if you want to purchase any pictures.
The cost per picture is roughly $15-$20USD and, unlike the restaurant, the photo purchase option does not accept credit cards.
Dress Code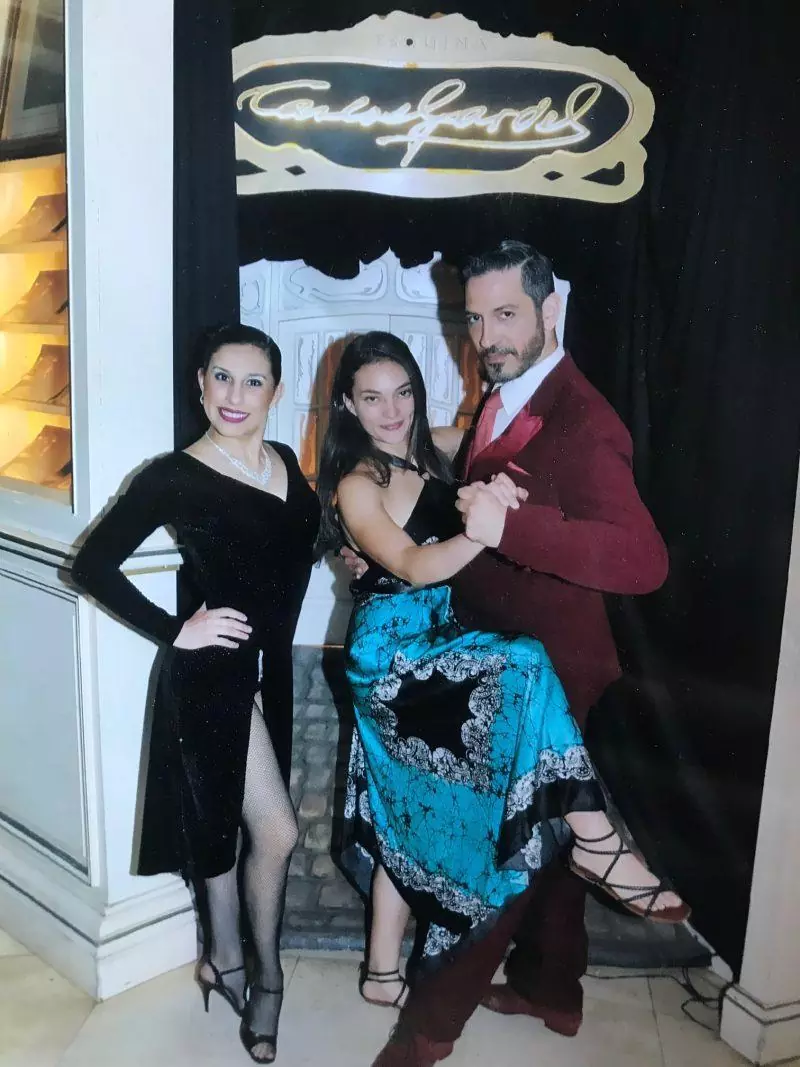 This is a nice venue with a distinguished audience, so you should come dressed accordingly.
Dresses are recommended for ladies, a blazer and tie for men.
Buenos Aires is a very fancy city, with its residents priding themselves on appearance. You won't find tights or leggings here, but you'll find plenty of stiletto heels and freshly shined leather shoes.
As I was walking to the venue from the train, I wore flats.
You don't have to dress perfectly, but make an effort to look nice.
November is the beginning of summer in Buenos Aires so I felt no need to bring a sweater, but bring one if you have a tendency to get chilly in air conditioned settings.
Esquina Carlos Gardel Reviews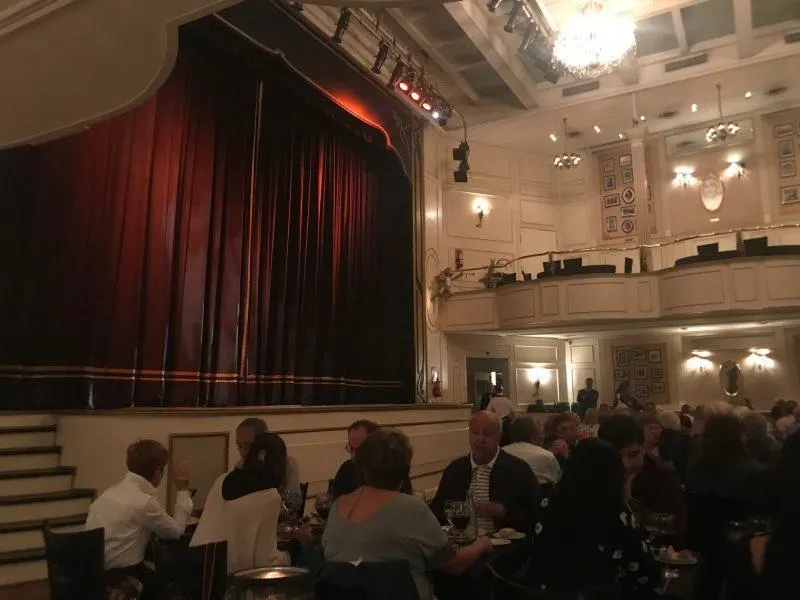 There are dozens of reputable tango shows available in Buenos Aires, but few have consistently rave reviews like Esquina Carlos Gardel.
There's a few factors that set it aside from the rest.
First, the live orchestra is captivating. I could not take my eyes off the violinist, who played her soul out on the elevated stage.
Second, there's a mix of both young and old performers, which I think accurately captures the blending of generations in this genre.
Finally, with roughly 2 dozen people on stage, the dances were flawlessly choreographed and told a story, keeping the viewer entranced with a mix of song and dance.
The verdict? Go to Esquina Carlos Gardel if you want to see tango at its finest.
Know Before You Go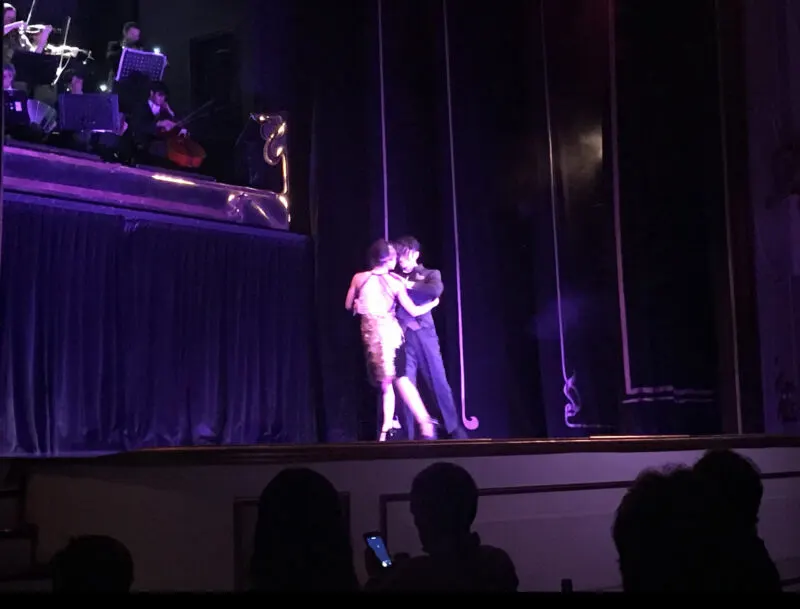 The show is generally tame, but I would not recommend it for children as it is late at night and the tango dance itself is very sensual.
This is more the kind of event where you leave your kids with grandma and go out on a hot date.
Make sure to utilize the coupons and deals publicized on their website as you can often get in for a discount.
Reserve your seat ahead of time and arrive early so you can order food and drinks and take pictures. The service is excellent here, so you shouldn't have to wait long.
There's a ton of things to do in Buenos Aires, but seeing a tango show should be on the top of your list.
Till next time, safe travels!
RELATED POST: ATTEND LIVE OPERA IN FLORENCE, ITALY
Liked this post? Pin me below.
*Disclosure: I received complimentary admission to the show. All opinions and unforgettable experiences are my own.