Looking for a review of the Sanderling Resort in Outer Banks, North Carolina? Read all about my stay!
I stayed at the Sanderling Resort with my partner in June 2022 for 2 nights, and we had a lovely time.
This is one of the most popular hotels in the Outer Banks, for good reason.
I appreciated all the details, from a rubber ducky at check-in in honor of the town of Duck to games like cornhole on the lawn.
Let me take you through a stay at the Sanderling Resort.
Where is the Sanderling Resort?
The Sanderling Resort is located in Duck, North Carolina. It is part of a larger set of barrier islands known as The Outer Banks.
This area is bustling from May to August as families, groups, and couples all choose it as their summer vacation spot year after year.
The property itself is easily recognizable, comprised of several buildings on either side of a two-lane road.
I stayed in a building immediately adjacent to the main building and it looked like it had been recently renovated. There were only three floors and an elevator was available, as well as scenic wooden stairs.
What are the rooms like?
We were on the top floor and the room was spacious, with tall ceilings and a ceiling fan. The room was bright and airy, with a cream colored sofa and small dining table by the window.
The bathroom was large, with good shower pressure and amenities like a hairdryer and makeup mirror.
A highlight of the room was the balcony, overlooking the beach and pool area. There were two chairs out there for us to watch the sunset.
One evening, we got a pretty spectacular view of a thunderstorm. Mother Nature was showing off so much, we didn't turn on the flat screen TV once during our stay.
Lifesaving Station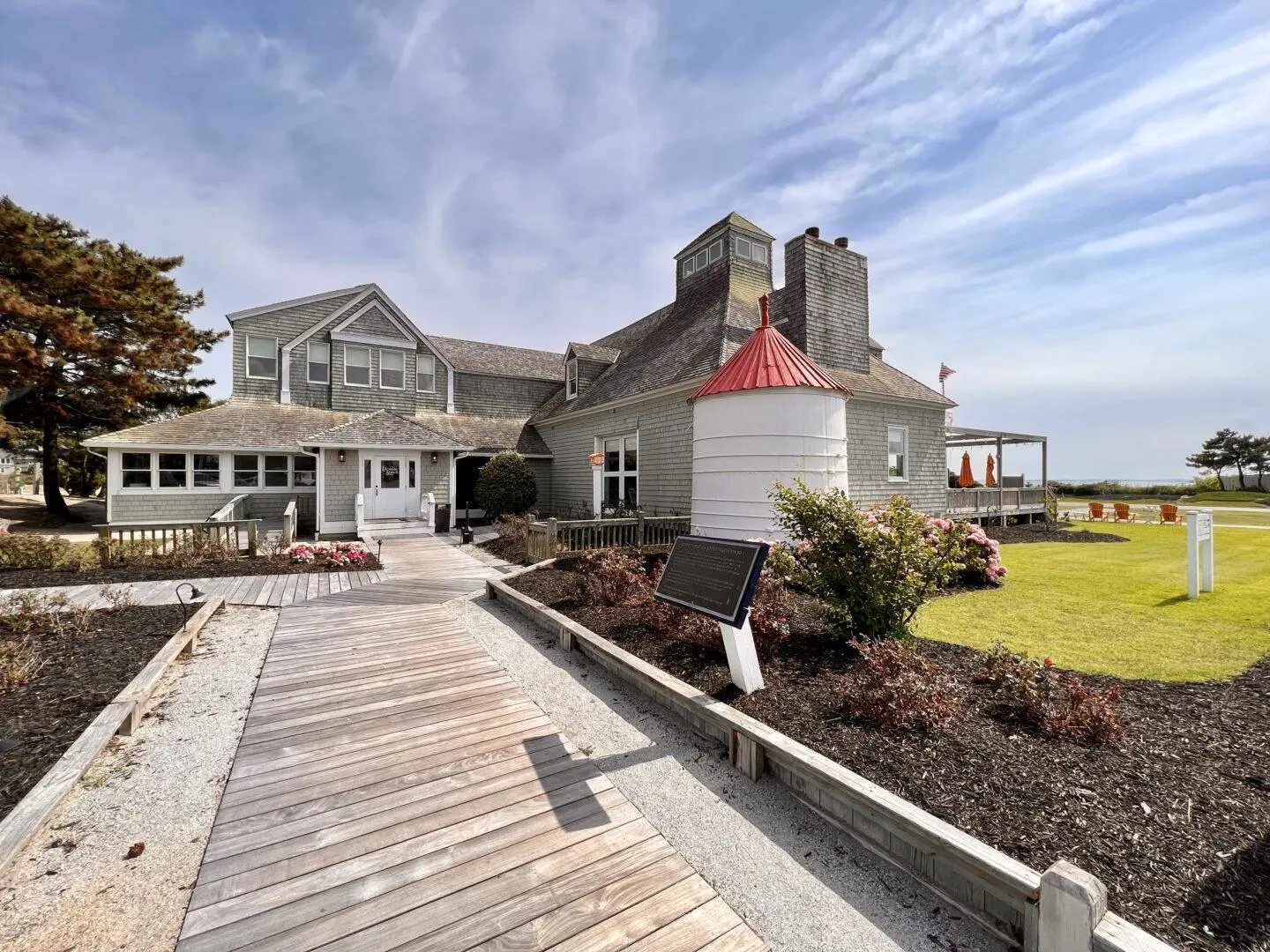 The Lifesaving Station Restaurant on site is truly unique and deserved its own mention separate from the other dining options.
The Outer Banks has a long maritime history and used to be home to several lifesaving stations up and down the coast since ships would often crash on the inlets and require rescue.
This restaurant used to be a lifesaving station and proudly showcases memorabilia and local history when you walk in.
There are items like a ship's wheel, uniform, and brass diving helmet, and even a Gold Lifesaving Medal of Honor on display.
As if that we're reason enough to visit, the food is phenomenal and they're open for 3 meals a day. Note, the restaurant is fully accessible.
Make reservations ahead of time as it gets packed!
Dining Options
The Sandbar offers casual dining from 11am to 6pm. They deliver drinks and food to the pool areas and are out on the sand.
Occasionally they'll have live music. They have specialty and frozen cocktails available.
The Beach House Bar is inside, in the lobby. They're open mornings, from 6am to 11am, and nights from 6pm to 10pm. They have beer, wine, cocktails, coffee, and pastries.
Finally, there's the Keeper's Loft, a private dining space that hosts 12 or more people above the Lifesaving Station.
Activities and Amenities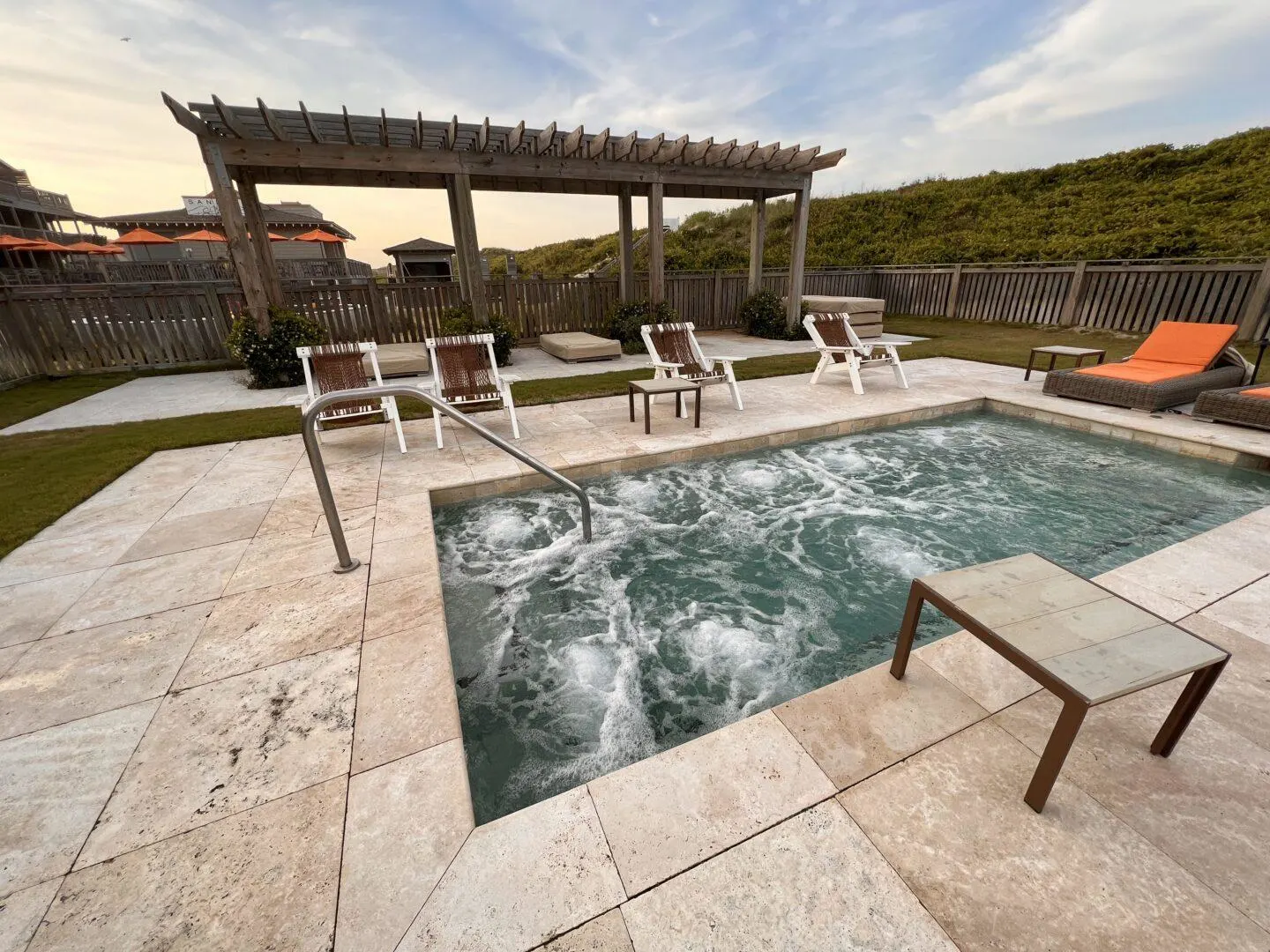 One of the things I appreciated most about this hotel was how much they had going on at any point in time.
When you walk in, you'll see a board of activities next to the check-in desk. While I was there, activities included:
Jewelry design class
Ghost crab quest
Sunrise yoga
The Sea is Alive presentation for children, run by the local aquarium
All in one weekend!
They partner with Kitty Hawk Kites and have a rep in an activities stand out back that offers guided activities like kayaking or gear rentals, like of a surfboard or boogie board.
The second of the lobby has big bay windows that beckon you to sit by them. You'll find books and board games available for you to freely use and enjoy.
There is a pool and a hot tub. Also, rooms on the bottom floors have their own private fire pits.
S'mores Kits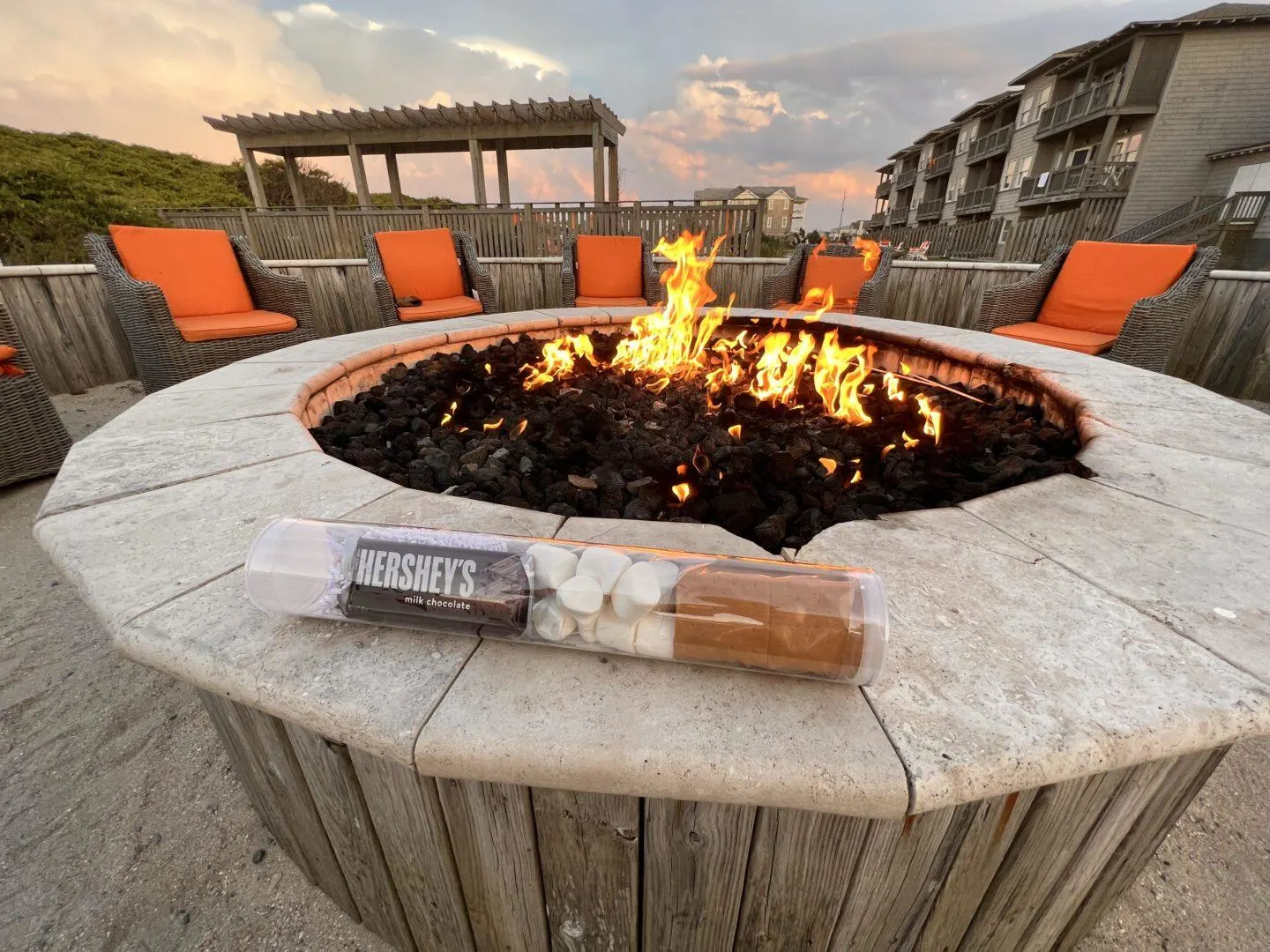 I absolutely love s'mores, and I can't believe I made it this far in my life without my first s'mores kit.
It should be mandatory to see these within a 10-foot block of every open fire, they were that good.
The s'mores kits are available for sale and come with skewers, marshmallows, graham crackers and chocolates. You could easily fit a family (or one Jen) off one.
There's a large communal fire out out back that is a wonderful place to roast marshmallows and relax.
Sanderling Resort Review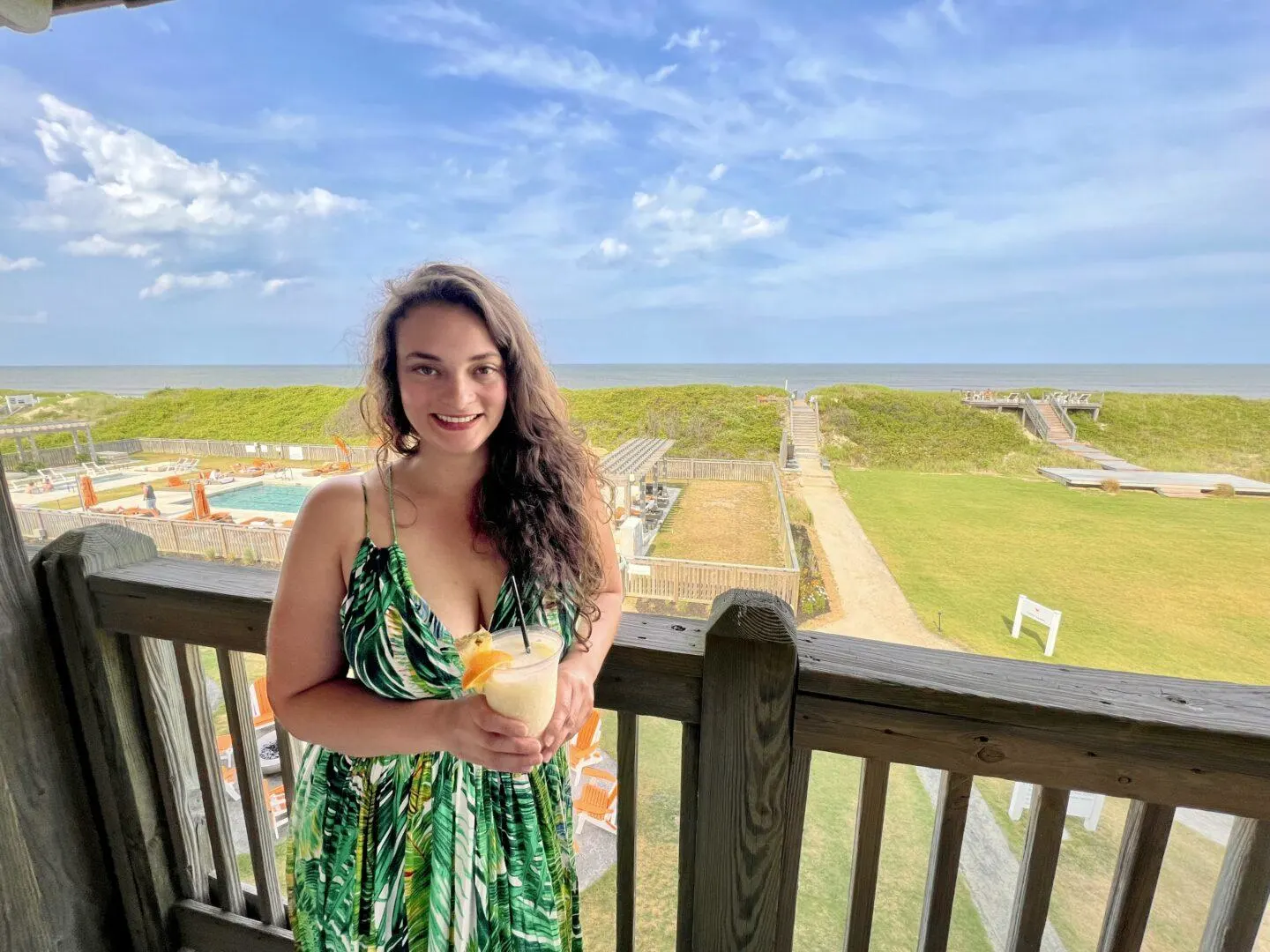 There were so many unique things about this hotel that made it truly stand out.
The hotel is well positioned by the beach and the bay, offering a variety of aquatic experiences.
There is plenty of free parking.
I appreciated that the staff is international during peak season. People from around the world come to work in the Outer Banks during the summer months due to high demand.
The doormen were from Jamaica and were so friendly and quick to help.
I also liked that they had filtered water in every building so you could fill up your water bottle. Not even all airports have that feature!
The property is quiet and I slept like a baby. I recommend this hotel to anyone staying in the area.
RELATED POST: UNIQUE THINGS TO DO IN THE OUTER BANKS
Till next time, safe travels!