Looking for the best restaurants in Harrisburg, PA? Read on for my top picks.
The best way to discover a city is through its food. It may surprise you, but Harrisburg has a variety of delicious dining options aside from the chocolate in Hershey Park.
Whether you're looking for a classic brunch, fresh ceviche or a world class steak, these options are the best of what the city has to offer.
Don't miss out on your next visit!
RELATED POST: 16 BEST THINGS TO DO IN HARRISBURG, PENNSYLVANIA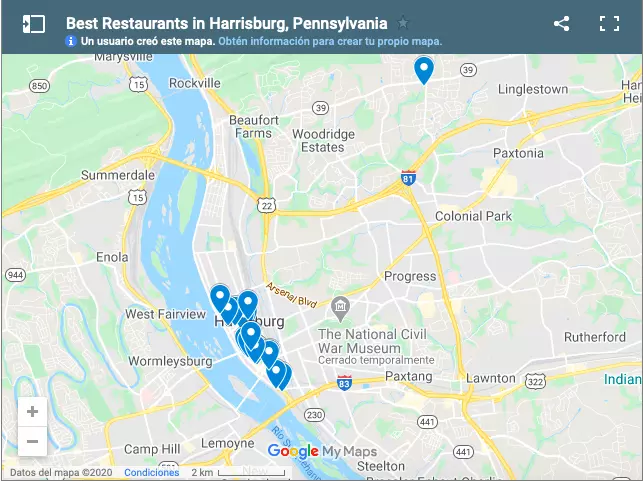 1. note. bistro & winebar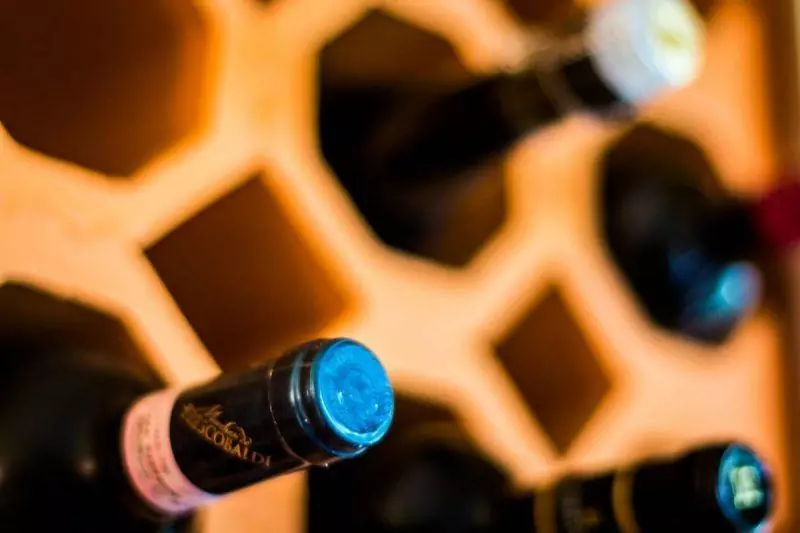 This is an upscale wine bar with a casual atmosphere. Walk-ins are welcome.
It's close to the water and has a large wine selection available at all budgets.
Happy hour ends at 7pm with some small bites on sale.
They can also accommodate non-alcoholic drink requests and vegan diets.
They play classic records in the background and offer hand pressed coffee if you need an after-dinner beverage.
2. Greystone Public House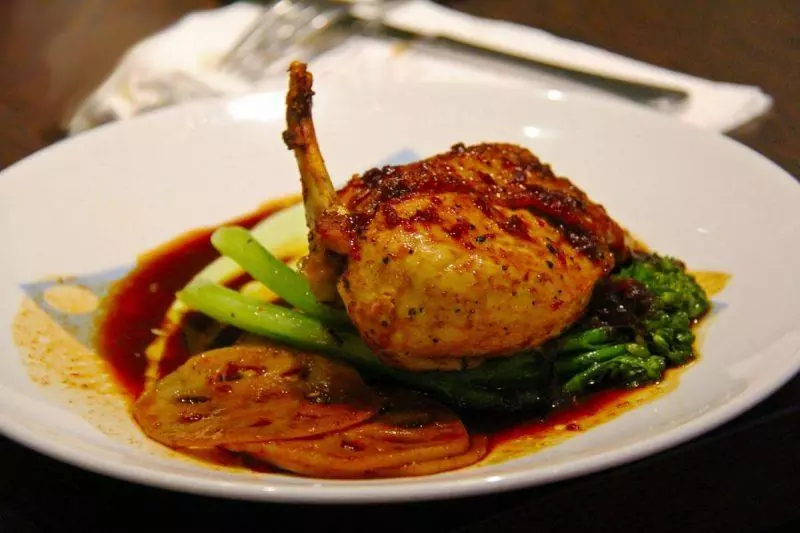 If you're looking for familiar American meals like roast chicken, braised beef short ribs or roast Atlantic salmon, you won't have to worry about leaving Greystone Public House feeling unsatisfied.
This place started as a tavern in the 1800's but has since become a favorite for dinner.
The grounds are beautiful and the restaurant is situated in a colonial home. Reservations are recommended.
3. The Millworks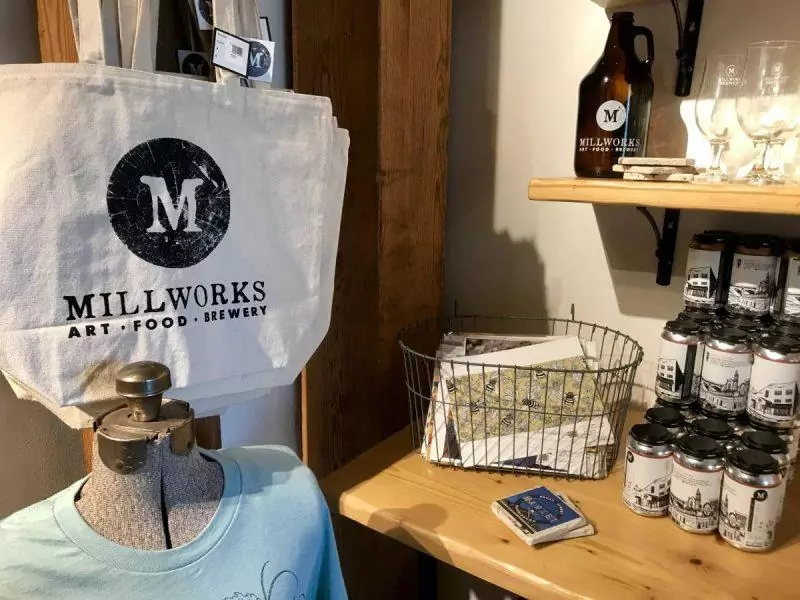 This is a restaurant and brewery that sits at the bottom of artists studios.
The gift shop features artwork made by the residents and the building has unique architectural features, like reclaimed lumber and lofts for rent.
It is set to be part of the National Park Service Registry of Historic Places.
The seasonal menu offers whatever is fresh from local farms throughout the year, and roughly half of the menu comes out of their famous wood-fired oven.
4. Broad Street Market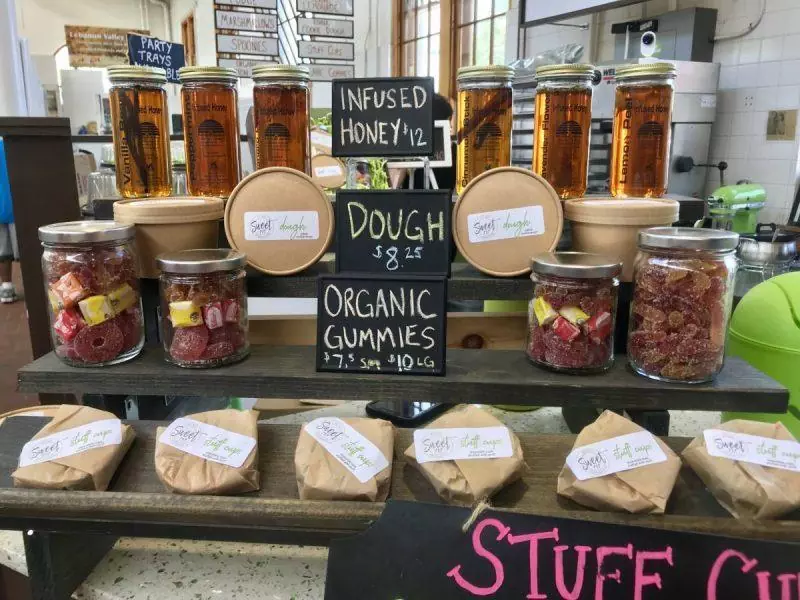 Ok so this is not technically a restaurant but it's a great place to come and pick up snacks, lunch and baked goods.
Not to mention, it's a Harrisburg staple so I had to add it to the list.
Come and stock up before going on a picnic or stop and pick up something to eat as you're strolling through the neighborhood.
There are several Amish food stalls housed within this large indoor market so you can find wholesome foods at a bargain price. It was founded in 1860, making it the oldest continuously operated market house in the United States.
Bonus — there's free public parking on site.
5. Roxy's Cafe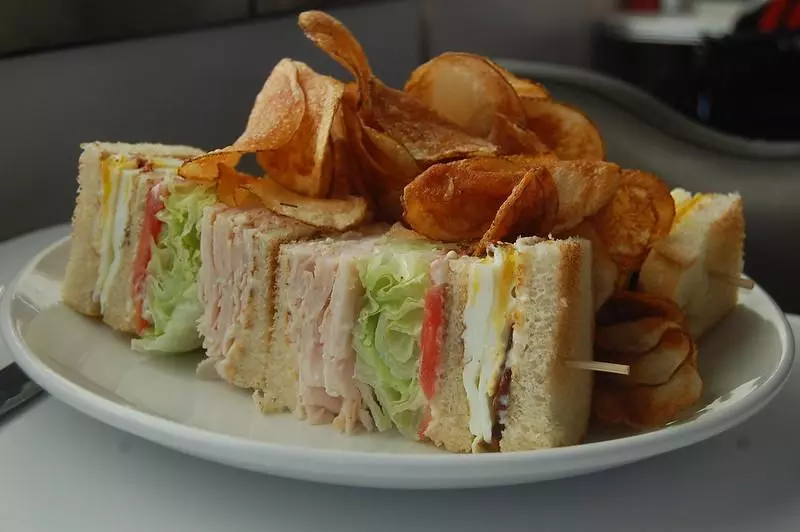 This spot offers breakfast, lunch and catering. It's a cute diner and is great if you want a hearty start to your day.
You can also find comforting sandwiches, soups and buffalo wings.
They have other diverse options like most diners do, from Greek salad with salmon to a seafood Mac and cheese.
This is an affordable options that's great for families on their way in to Hershey Park.
6. Zeroday Brewing Company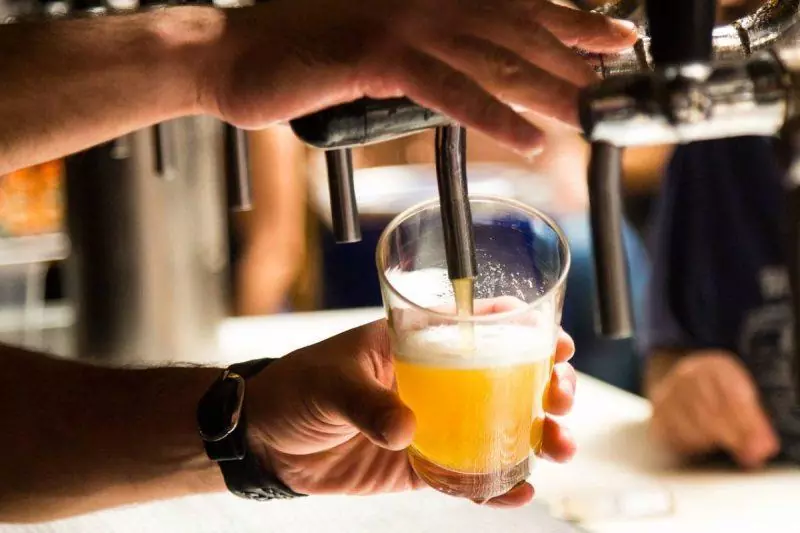 This is not a restaurant, but it's one hell of a brewery.
The don't offer foods themselves but they've partnered with Knead Bar Pies to serve food right in their taproom, like garlic knots, small pies, large pies and gluten free pies.
Pies are all thin crust and topping choices include artichokes, pesto, spicy soppressata, bacon, pork sausage, jalapeños, pineapple and organic mushroom medley.
7. The Vegetable Hunter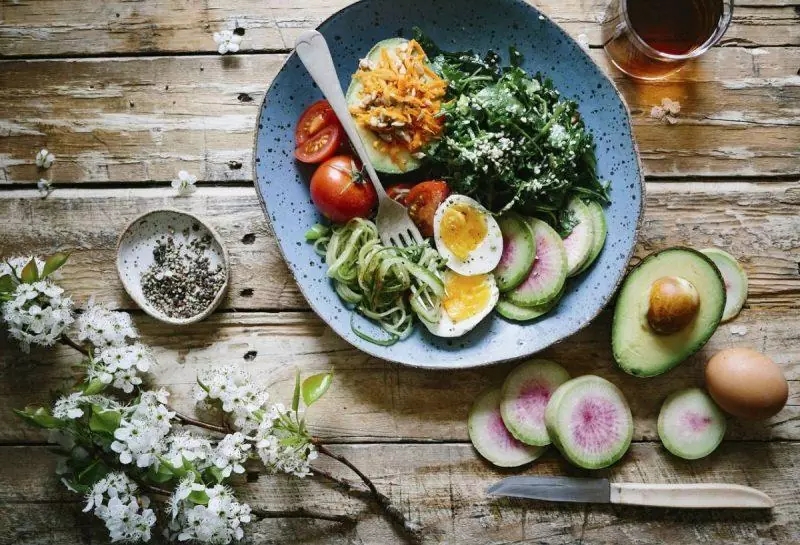 This is a plant-based cafe and boutique brewery where you can find unique, vegetable driven dishes and limited batches of beer.
Upstairs you can find a small plates vegan menu with favorites like Hungarian cauliflower soup and lentil walnut meatloaf.
This is a solid option if someone in your party has dietary restrictions or if you're trying to eat healthier generally.
8. Cork & Fork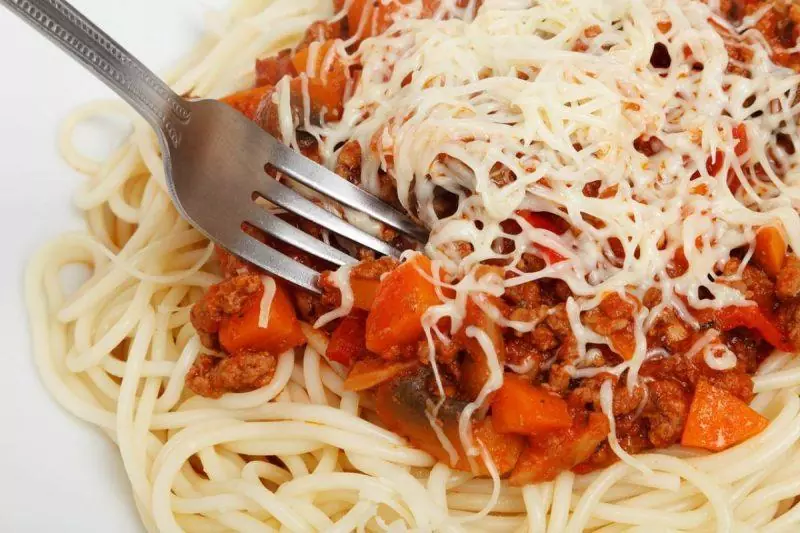 Craving delicious bruschetta, pizza or pasta? Stop by Cork and Fork for an evening of fine dining and high end drinks.
The bartenders are true mixologists so this is a great spot for a cocktail.
You can just get a charcuterie board if you're interested in getting something to pick on while having a conversation.
This is a popular spot for brunch, but the dinner dishes can be on the smaller side and leave something to be desired if you're starving.
Come here for a singular culinary experience, not to stuff your face.
9. Café Fresco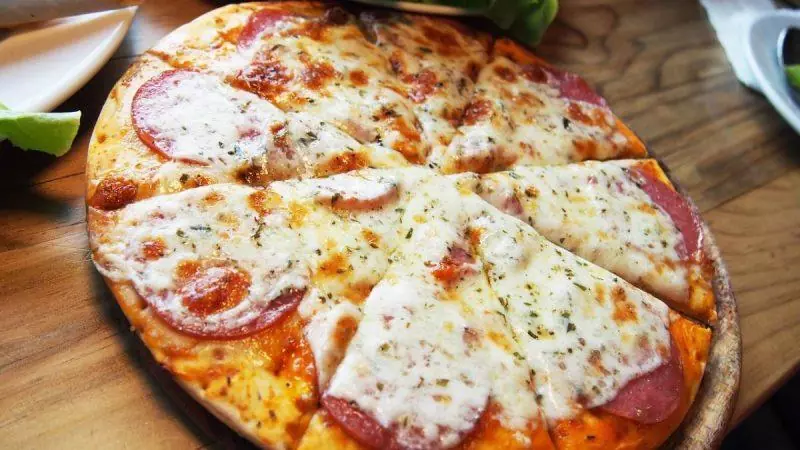 This is a casual place to get pizza, sandwiches, fries and salads.
The ingredients are fresh and there's a large back room in case you want to host private events.
You order your food at the counter and they bring it to your table.
They have newspapers you can read while you're there. If you're looking for a relaxed and easy place to grab lunch, this is it.
10. Stock's on 2nd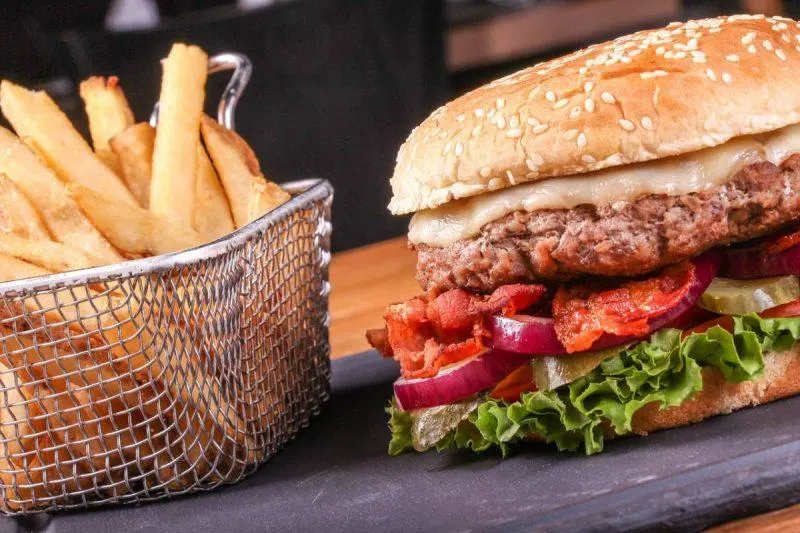 This place has a great whiskey selection and has half priced domestic whiskeys on Wednesdays from 5pm-7pm.
You can't go wrong by ordering a whiskey sour.
They also have $5 happy hour foods like short ribs and wings.
The bacon wrapped mozzarella stuffed meatloaf is a must try. Friday and Saturdays they have live music.
The venue has a romantic farmhouse look and open kitchen.
11. Los Tres Cubanos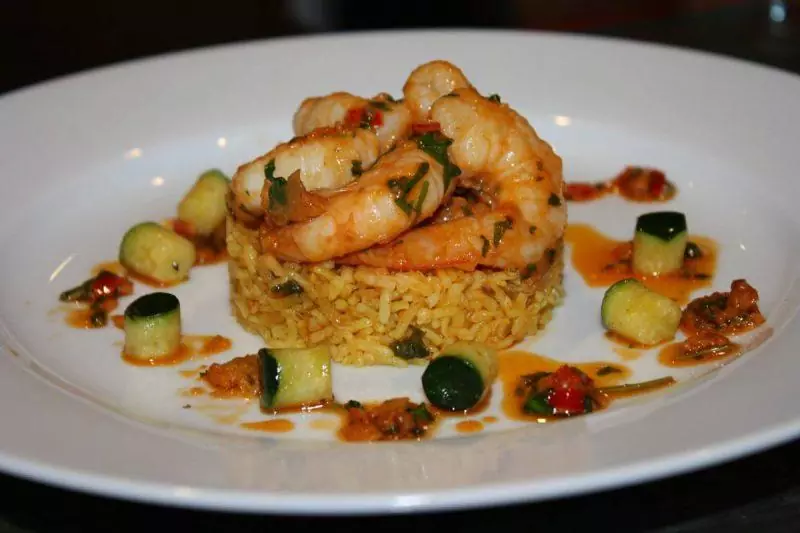 This is a traditional Cuban restaurant with classic favorites like rope vieja and rice with black beans.
They also have a tapas menu if you're looking to share and taste many options.
They have a variety of mojitos, like cranberry, strawberry and lemon blueberry.
A great spot to come for happy hour or a social evening.
12. Passage to India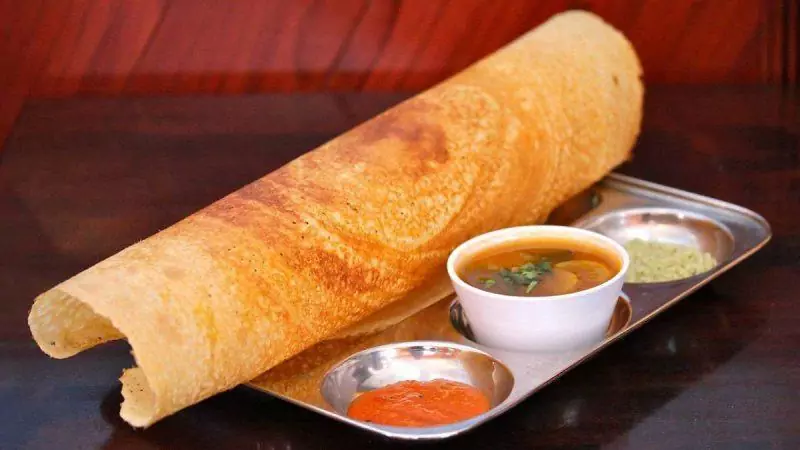 This place has gorgeous decorations na da price location along the Susquehanna River.
They have a lunch buffet with plenty of options.
It's also a BYOB location so you can arrive stocked with your own libations.
They have several vegetarian dishes and fruit juices that are popular.
13. El Sol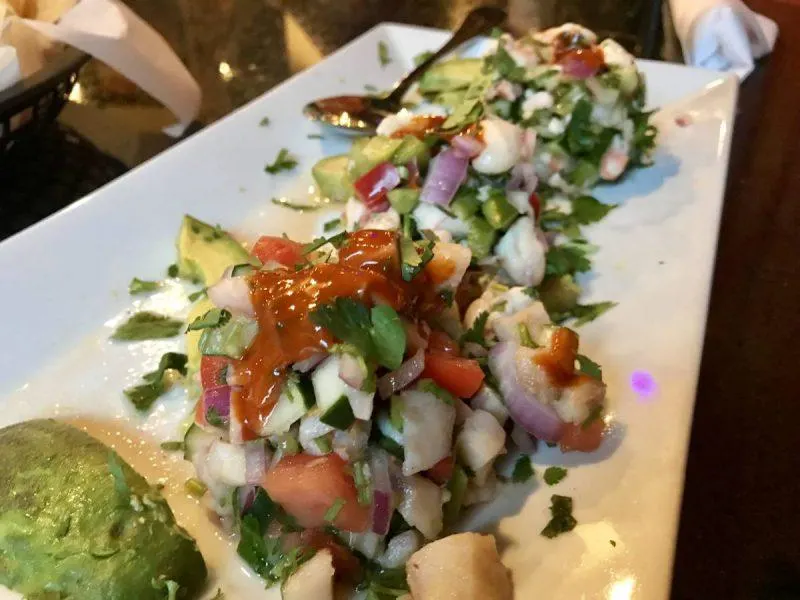 This small Mexican restaurant is the place to go for margaritas.
There's indoor and outdoor seating but it gets packed on weekends, so arrive early or make reservations.
El Sol is great for a girls night or festive evening out with coworkers.
I enjoyed the ceviche here — found it fresh and flavorful.
14. Rubicon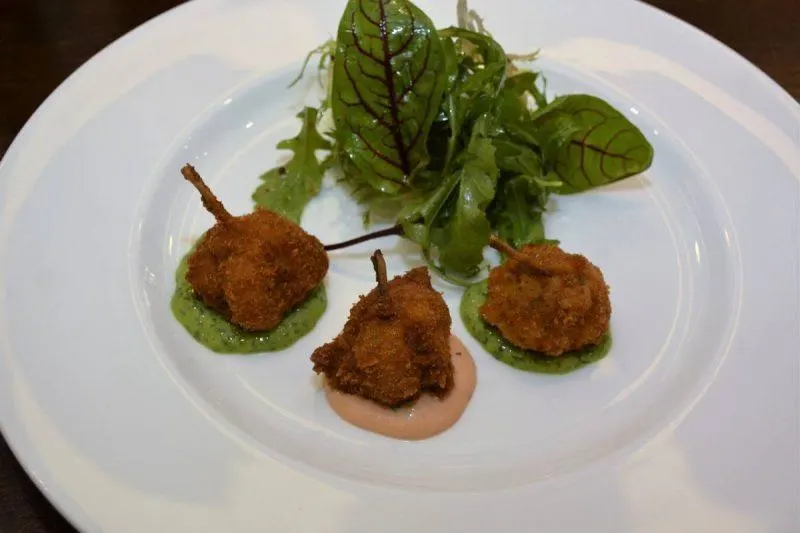 If you're looking for inspired French dishes, go for dinner at Rubicon.
The menu features dishes like frog legs, escargot, pommes frites poutine and grilled octopus.
They also have less formal lunch options like a croque monsieur, the French version of a ham and cheese sandwich.
15. Mangia Qui + Tapas Bar
This is located right across from the Harrisburg State Capitol and makes a nice stop right after you tour the complex.
They offer lunch, brunch, dinner and accept reservations. They also offer free valet parking from 5pm-11pm on Fridays and Saturdays.
You can find plates here to satisfy a distinguished palette like veal, risotto and zuppa di pesce, a seafood soup.
16. Miyako Sushi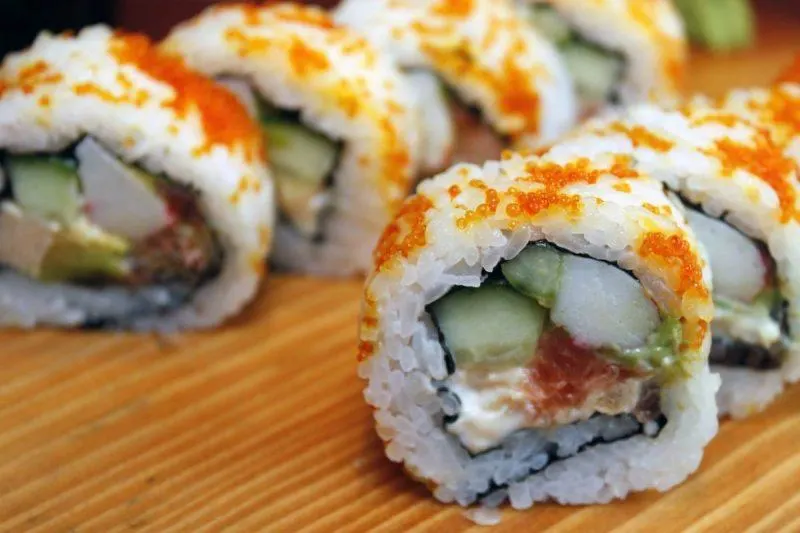 Sushi lovers, rejoice! Mikayo Sushi is the spot to find not only a great spicy salmon or valentine roll, but also stir fries, soups and salad options, like seaweed salad.
They're not open on Sundays.
Try the tempura cheesecake for a sinful dessert.
17. Crawdaddys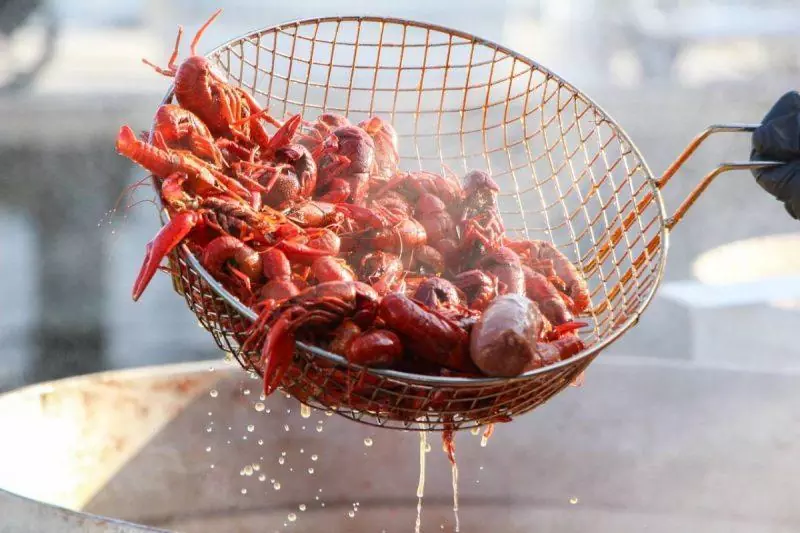 Craving comfort food? Love spicy New Orleans cuisine?
Then pull up a chair at Crawdaddy's, a lively restaurant with dancing and happy hour events.
For a classic dish, try the shrimp and grits or gumbo. Both come heavy on the flavor and are reasonably priced.
RELATED POST: 8 MUST-SEE ATTRACTIONS AT HERSHEY'S CHOCOLATE WORLD
These are just some of the delicious restaurants in Harrisburg, PA. It's a hidden foodie destination so restaurant assured, you'll find something here for even the pickiest eaters in your party.
Till next time, safe travels!
Note: I was a guest of Visit Harrisburg/Hershey on my trip to the city. All opinions are my own.
Liked this post? Pin me below.