Looking for the best things to do in Harrisburg, PA? Read on for my top picks.
Harrisburg is Pennsylvania's capital city, with a diverse lineup of activities to keep you busy whether you're visiting for a weekend or a month.
Situated on the east bank of the Susquehanna River and boasting repurposed industrial buildings adorned with world class murals, it's surprisingly scenic and comes to life in the summer.
I recently had the pleasure of spending 4 days in the city in collaboration with Visit Hershey & Harrisburg and fell in love with some of the more recent additions to the area.
Having grown up in Philadelphia, this wasn't my first time in the area, but it was the first time getting to discover it on my own.
If you're a foodie, culture lover or nature enthusiast, Harrisburg has something for you!
Here are 12 of the best things to do in Harrisburg, Pennsylvania.
RELATED POST: 19 DELICIOUS RESTAURANTS IN HARRISBURG, PA FOR FOODIES
1. Go Shopping at Broad Street Market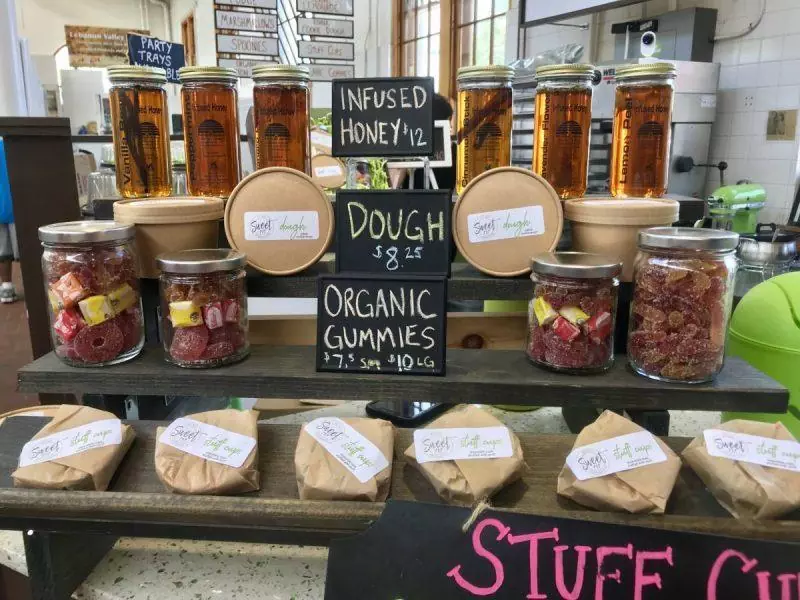 The Broad Street Market is a food lover's dream. Many of the shops are owned by local Amish families, meaning the baked goods are both fantastic and affordable.
With more than 40 vendors selling everything from fresh produce to freshly prepared meals, this is the perfect spot for lunch or dessert.
It's only open on Thursday, Friday and Saturday during the day, starting at 7am and going to 6pm on Thursday/Friday, till 4pm on Saturday. Note, entrance to the brick building closes at 5pm.
Some of my favorite vendors include the Many Blessings Bakery and Sweet 717.
There's a free parking lot immediately adjacent to the market.
2. Support Local Artists at the Millworks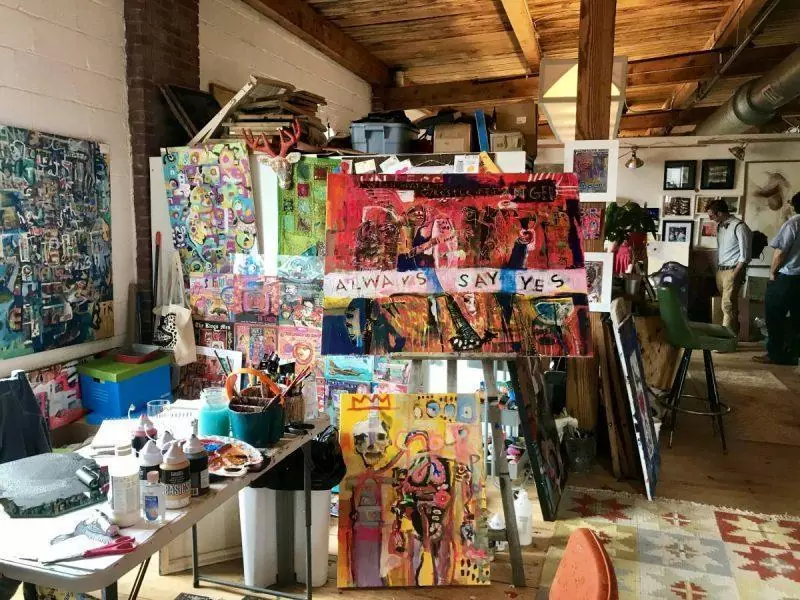 The Millworks Brewery and Art Gallery is a massive space used to be an old warehouse. It was sitting empty and abandoned for years.
It's been redone and is architecturally intriguing, having used reclaimed lumber from the warehouse in the renovation process.
The building is home to artists' lofts, with a long waitlist for any available space.
Original artwork is sold in the gift shop downstairs. There's also a restaurant and brewery on site featuring a seasonal menu with locally grown, organic food and beer sold in house.
Come here for lunch and stroll the studios after.
The artists are very open about showcasing and sharing their work. There are also special events occasionally, like parties or painting workshops put on by the residents.
3. Hop Aboard the Pride of the Susquehanna Riverboat Cruise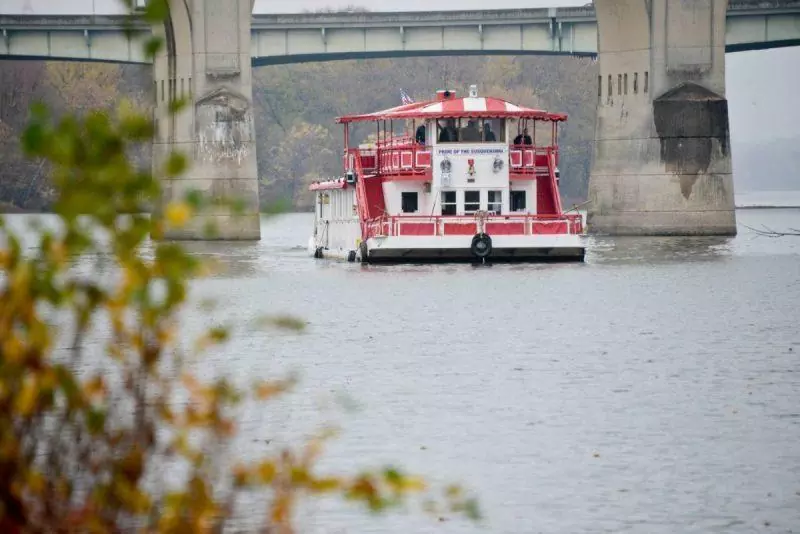 The Pride of the Susquehanna was built a little over 30 years ago as part of a nonprofit initiate to boost tourism, economic development and education about the region's natural resources.
It's an authentic, stern-driven paddle wheel boat that cruises 3-4 times a day, weather permitting.
This is a seasonal activity, running from May to October.
The tour is 45 minutes and can be booked in advanced through their online booking system.
In addition to the tour, they have special sailings like a sunset dinner cruise and murder mystery cruise.
Since its launch, the Pride has carried more than a million passengers, often used for private events like reunions, weddings and birthdays. There's also themed dinner cruises held regularly, from murder mystery to jazz nights.
They are also committed to education have a floating classroom experience that teaches about the ecology and environmental issues of the region.
Proceeds from all cruises go towards boat maintenance and community service initiatives, so your price of admission (already quite modest!) is going to a good cause.
4. Search for the Best Street Art in the City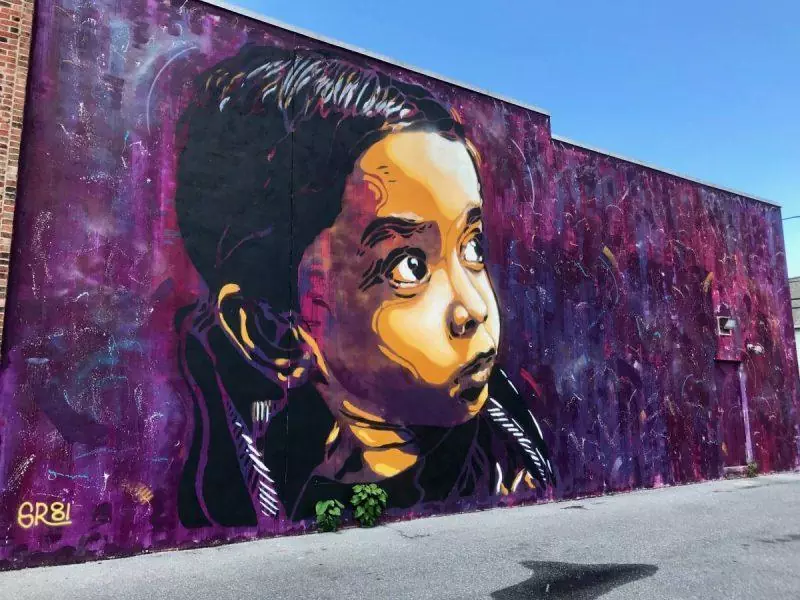 Harrisburg has undergone a revitalization in recent years, thanks in large part to the commitment of Sprocket Mural Works. The organization launched mural fest, bringing international artists to paint a series of walls in a short period of time.
This year's festival takes place in September and will feature the painting of 10 walls in 10 days, culminating in a free block party. Over 300 artists applied for one of the coveted spots. The first festival was held in 2017, and created 18 walls in 10 days.
If you can't make the festival, don't fret. The artwork is available year-round and the contracts signed with the artists ensure the murals will stay up for years to come.
Visit the Sprocket Mural Works website for pictures of all the associated pieces and directions on where to find them. You can do a self-guided bike tour or mini road trip to search of them all.
5. Take a Hot Air Balloon Ride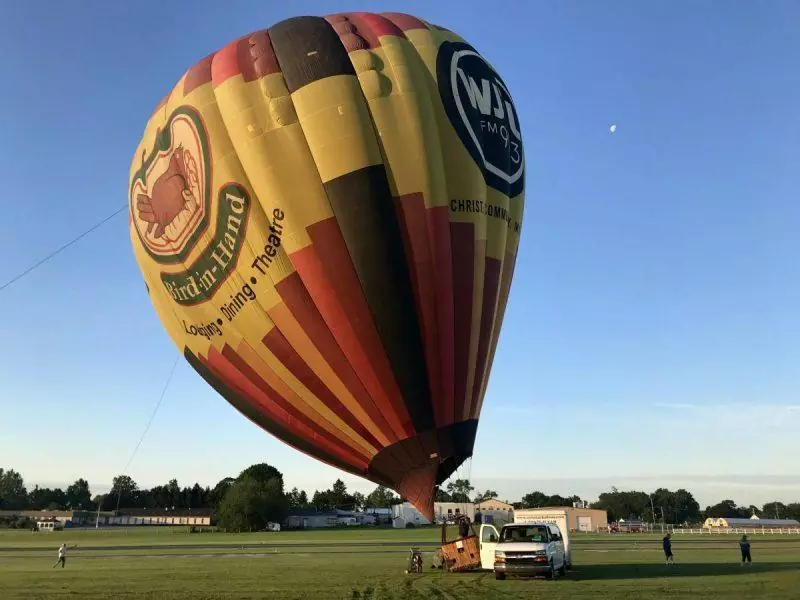 There's something magical about riding a hot air balloon.
They're not done everywhere singe the weather conditions need to be just right and they usually take place over vast open spaces to allow for easy of landing.
The US Hot Air Balloon team operates out of Bird in Hand, Pennsylvania, just 40 minutes east of Harrisburg.
This area is primarily wife open fields and farms so it's perfect for flying and provides a gorgeous, tranquil view.
As always with ballooning, your best bet of getting up in the air is to get up early and take off at sunrise.
The wind is usually calmer then. If you wait till sunset, the heat from the day can result in too much turbulence for you to fly.
You can opt for a shared balloon, holding 10-12 people, or sponsor a private ride.
I recommend dressing light as the balloon comes equipped with it's very own space heater (the flame) and it gets warm in the air.
I also suggest wearing practical shoes since you sometimes have to brace for landing.
RELATED POST: VISIT THE ALBUQUERQUE INTERNATIONAL BALLOON FIESTA
6. Pick fruit at Strites' Orchard
Strites' Orchard is a daily business that's been in operation for more than a hundred years.
The main draw is a U-Pick style where guests can pick their own fruits and vegetables from the orchard.
The farm spans more than 300 acres and is located roughly 20 minutes outside of downtown Harrisburg.
They have their own brand of products that they sell in the barn turned shop outside, and partner with other local farms to bring you the freshest produce and animal byproducts, like honey and milk.
7. Take a capital building tour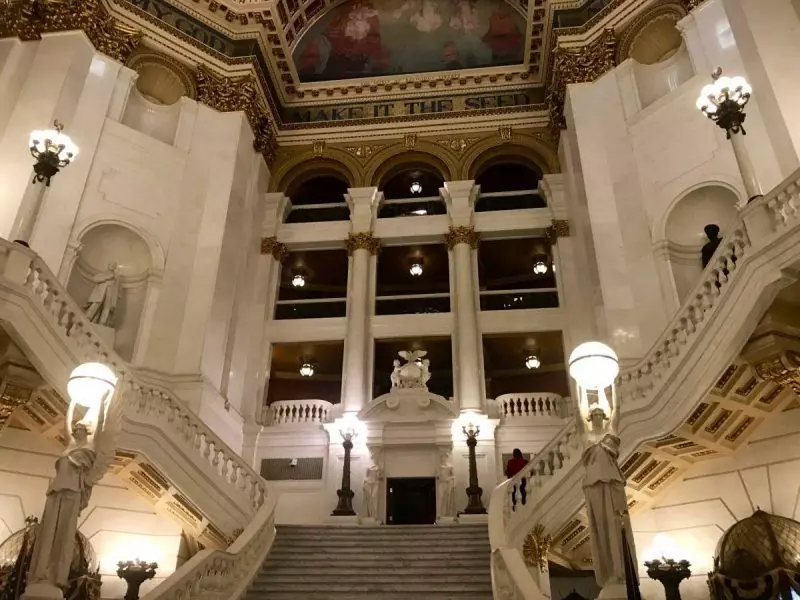 The Harrisburg Capital is one of the nicest capital buildings in the United States. The original location of the state capital was Philadelphia, but it moved to the Lancaster area in 1799.
There was another building in use before this one, but it burned down in the 1800's.
The building that was commissioned to be built after the original burned down was a monstrosity, so halfway through the legislature pulled the plug before embarking on this $13M investment, worth every penny.
The architect of the building was Joseph Houston. It took 25 years to bring his design to life.
Apart from the grand staircase when you enter, a focal point is the dome, modeled after St. Peter's in Rome. It is topped by a 14-foot gilded brass statue of Commonwealth on the outside.
Another point of interest in the building are the rooms painted by Violet Oakley.
A feminist ahead of her time, she was brought in to complete artwork after the original artist commissioned to do so passed away.
Oakley agreed to take on the project, but only if she received the same pay that her male colleague was set to get. Surprisingly, the legislature agreed.
Free tours are offered every half hour from Monday-Friday, with tours also offered on the weekend for groups of 10 or more if you give advance notice.
8. Descend into Indian Echo Caverns
Indian Echo Caverns is a magnificent cave system located just outside the city. I highly recommend a visit as the rock structures found inside are absolutely breathtaking.
The caves used to be utilized by Native Americans for storage and shelter given their expansive tunnels and constant year-round temperature.
It's always a cool 52 degrees inside, something to keep in mind during the hot summers.
You can only enter on a tour, which is about 45 minutes long.
The waiting area has a gift shop, restroom facilities and even a small petting zoo where you can see baby goats and pheasants.
The cave is popular for weddings and can be reserved for special events.
9. Eat your Fill of Chocolate at Hershey Park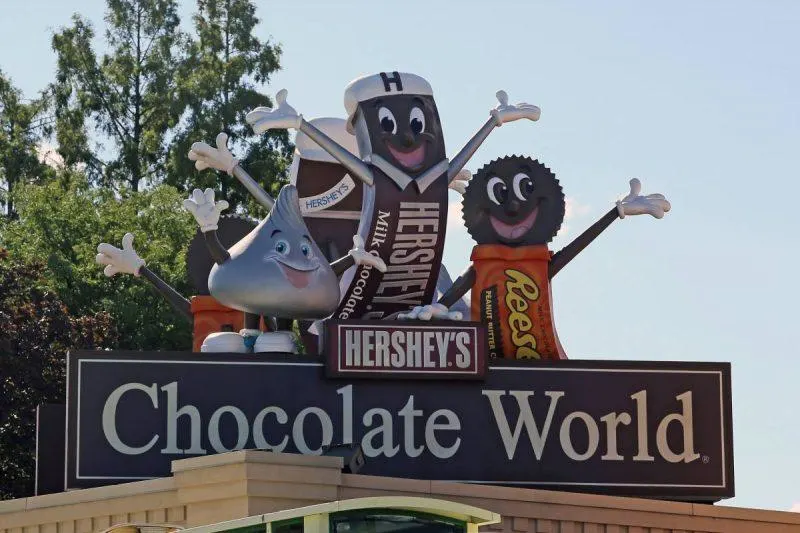 Most people think of Hershey when they think of Harrisburg, and for good reason.
No other town so closely identifies with chocolate as Hershey, PA, and its a delight to explore.
Certain street lights are shaped like Hershey kisses, roads have names like "Chocolate Avenue" and even the massage treatments at the Hershey Hotel feature unique chocolate offerings like a whipped cocoa bath and chocolate fondue wrap.
Some of the most memorable chocolate experiences in the area include tasting chocolate from around the world at the Hershey Story Museum and making your own chocolate bar at Hershey's Chocolate World.
10. Try Go-Kart Racing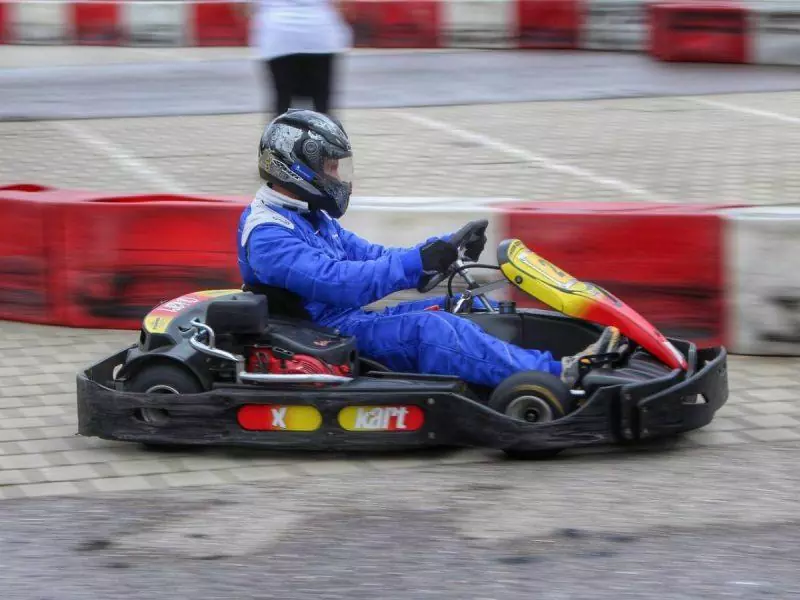 Go-karts are so much fun! You can zoom around a track, race with friends and get an adrenaline boost. I recommend visiting Autobahn Indoor Speedway & Events.
Here, you can race high speed electric go-karts in a 40,000 square foot venue.
The go-karts reach speeds of 50 miles per hour.
You can see your time on multiple rounds to track your progress and compare your times with others. Up to 10 go-karts are allowed on the track at the same time. If you sign up online, you get a free birthday race.
They also have a league that meets on Monday nights at 7pm.
The facility shuts down to accommodate them. The season lasts for 8 weeks with a drop week where they disregard your slowest time.
11. See the Butterflies at Hershey Gardens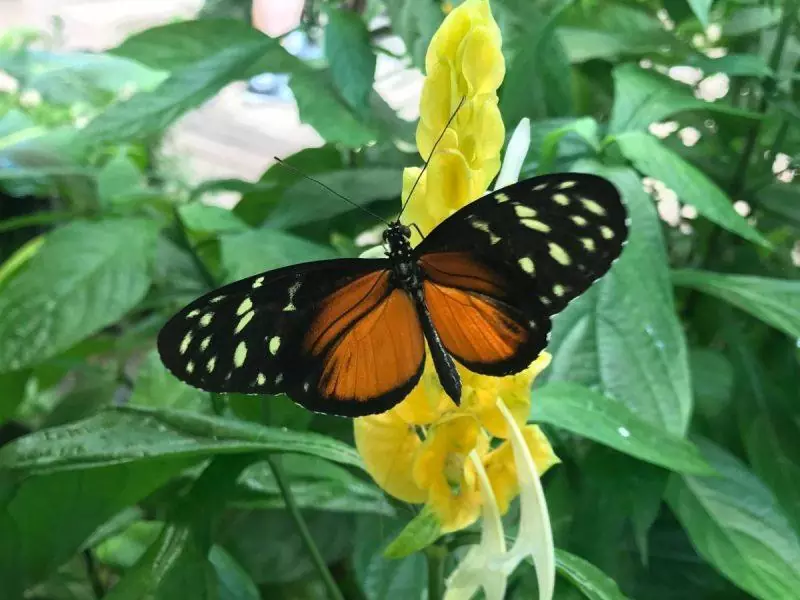 Hershey Gardens is an absolutely stunning place, especially when it's in full bloom.
With 23 acres of themed gardens and events year-round, this is a great place to come and get back to nature.
It's located right across the street from Hershey Park, but feels worlds away.
Notably, the parking lot is a great spot to get an aerial view na photo of the Hershey complex.
The real draw of the garden for me, however, was the butterfly atrium.
It's a greenhouse filled with plants and different varieties of butterflies, all flying around you and feeding on treats that have been left out to help you get the perfect picture opportunity.
It feels like you're stepping into a Disney movie and is filled with magic.
These are some of my favorite things to do in Harrisburg, PA. Till next time, safe travels!
12. Visit the Midtown Scholar Bookstore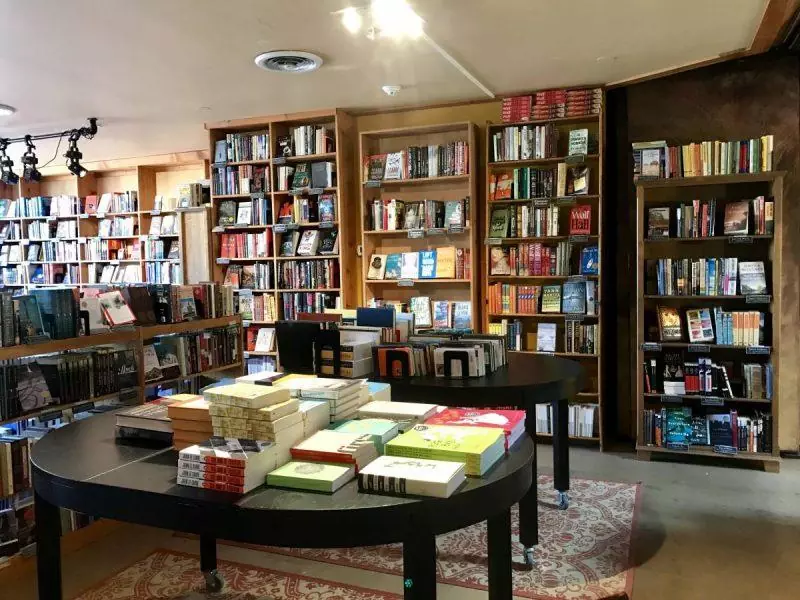 This is a place for bibliophiles to get lost in, spending hours exploring the carefully curated collection at Midtown Scholar Bookstore.
There's a huge section devoted to used and rare books, as well as a cafe downstairs if you need sustenance to help you take this all in.
They frequently hosts talks and book tours with famous authors and aim to foster a place of discussion and ideas.
There's over 200,000 books, free parking nearby and it's open 7 days a week.
It's been named "Best Independent Bookstore" in the region for the past 14 years.
Note: This visit was sponsored by Visit Hershey & Harrisburg. All opinions are my own.
Liked this post? Pin me below!