Top of the Rock in New York City is one of the city's most instagrammable attractions, and for good reason. With spectacular views of the Empire State Building and New York City's skyline, it's a must-see for anyone wanting to appreciate the grandeur of the Big Apple.
Most people visit the Rockefeller Center's observation deck in hopes of capturing the perfect sunset, but the truth is there is no bad time to go. In my case, I went on a Saturday afternoon and found it was nearly empty around 3pm, with enough light that the city could be seen for miles.
Plan your visit to the Top of the Rock when you're already in the Times Square area; it'll make a convenient and scenic stop.
Here's everything you need to know to summit one of New York City's tallest skyscrapers (the 13th tallest, to be exact).
About Rockefeller Center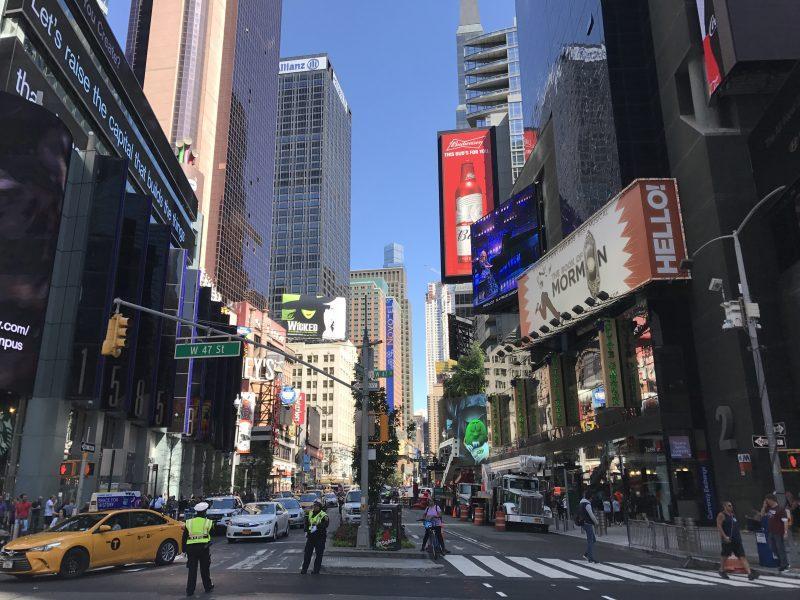 This New York City landmark is in the middle of the action, encompassing 19 buildings between 48th and 51st Streets. It's most readily known for its annual Christmas tree and light display. The tree is enormous, donning more than 30,000 lights that are ceremoniously lit every year. Guests can ice skate beneath the tree to the sounds of Christmas carols.
Once the holiday is over, however, Rockefeller Center remains a bustling center of activity. The complex features shops, the NBC Studios and, of course, the Top of the Rock Observation Deck.
Timed Tickets to Top of the Rock NYC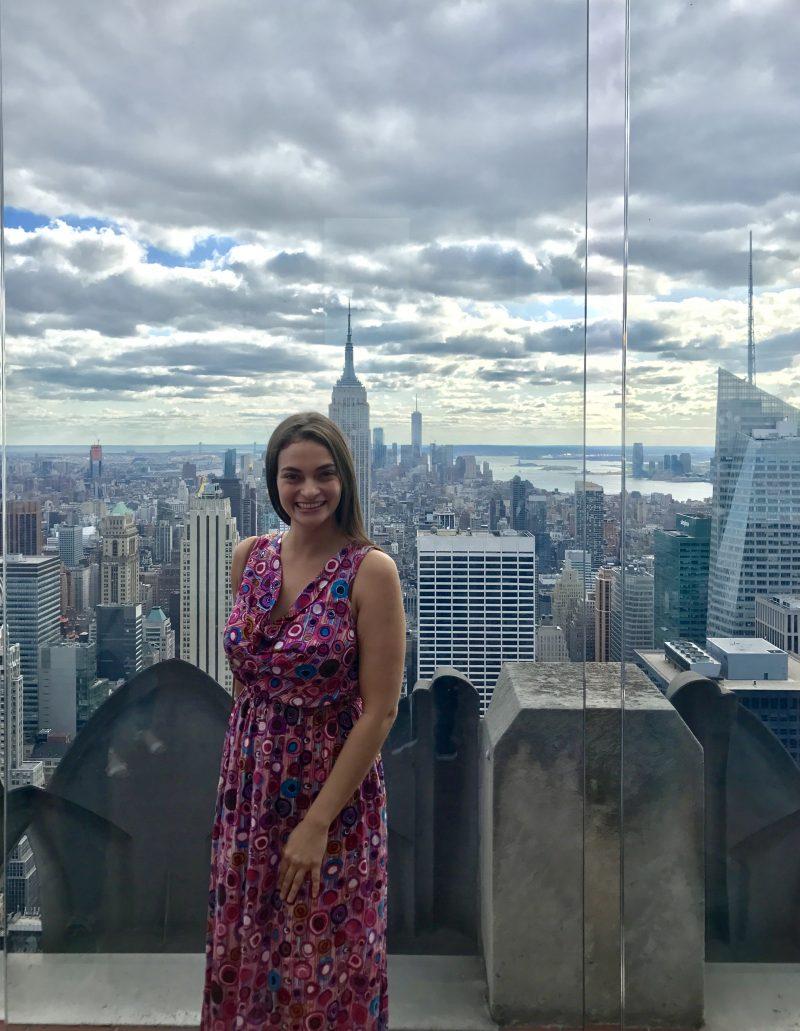 Top of the Rock is open from 8am to between 10pm and 12pm depending on the season. Peak hours are between 4pm and 7pm. You do not need advanced tickets to be able to access the rooftop but if you purchase online you can skip the line and head straight for the elevator.
Tickets are timed, but if you miss your time slot show up whenever you can the same day and Rockefeller Center will still honor your ticket.
Before you enter, you're posed before a green screen to recreate the famous picture of workers having lunch atop of the skyscraper. You can view your photo once you reach the top and purchase it for an additional fee.
You can also choose to purchase a combination ticket, including a tour of Rockefeller Center and perhaps even Radio City Music Hall, depending on how much you want to see and spend.
Elevator at Top of the Rock
It takes approximately 42 seconds to ascend 850 feet to the observation decks at Top of the Rock. There are three decks total, with the top one having no barriers and allowing for a clear shot. The elevators hold 16 people each but are rarely filed to capacity.
The elevators at Top of The Rock are unique in that they feature a glass ceiling, which serves as a welcome distraction during the ride. Also, compared to the Empire State Building, there's only one elevator ride instead of 3 so the whole process is more enjoyable overall.
Know Before You Go
You don't have to buy tickets, but if you're going during the holidays (November/December) the number of visitors double on average so it's best to book online and know your spot is secure. Parking is near impossible in the area, and if you do find a spot you won't be paying less than $40 for it. I suggest using public transportation instead, which is punctual and effective in New York City.
If you need to access Manhattan from the airport and are seeking to do an extended layover, your best bet is to use an airport shuttle service. Uber and public transport to any of the NYC airports can be costly.
It can get a little windy on the observation deck, so hold on to any expensive equipment and come prepared with a jacket just in case. It's safe for children and accessible to those with disabilities.
If you want lunch or a drink after your stroll around the observation decks, the Rainbow Room is located on the 65th Floor of 30 Rockefeller Plaza and offers fine dining and panoramic city views.
Once in the area, you should make it a point to stop by other must-sees here as well, like the Museum of Modern Art and Madame Tussauds. Don't forget to catch a Broadway show too! TodayTix offers last minute deals on coveted seats.
Visiting New York City for the first time? Check out these tips.
Till next time, safe travels!
RELATED POST: BEST THINGS TO DO IN WOODSTOCK, NEW YORK
Liked this post? Pin me below.