Looking for a review of Monkey Kart in Tokyo? Read on for my experience.
One of the first things I booked when I knew I was going to Japan was a ticket to drive go-karts around the streets of Shinjuku with Monkey Kart.
I originally wanted to go at night but those slots were all sold out by the time I booked, so I went in the early afternoon.
I had a blast on this experience. I was whoo-ing the whole time and it felt like we were celebrities. People were waving to us from the sidewalks, other cars. It was so lighthearted and carefree.
I highly recommend taking a tour with Monkey Kart on your next visit to Tokyo. Here's what you need to know before you go.
What is Monkey Kart?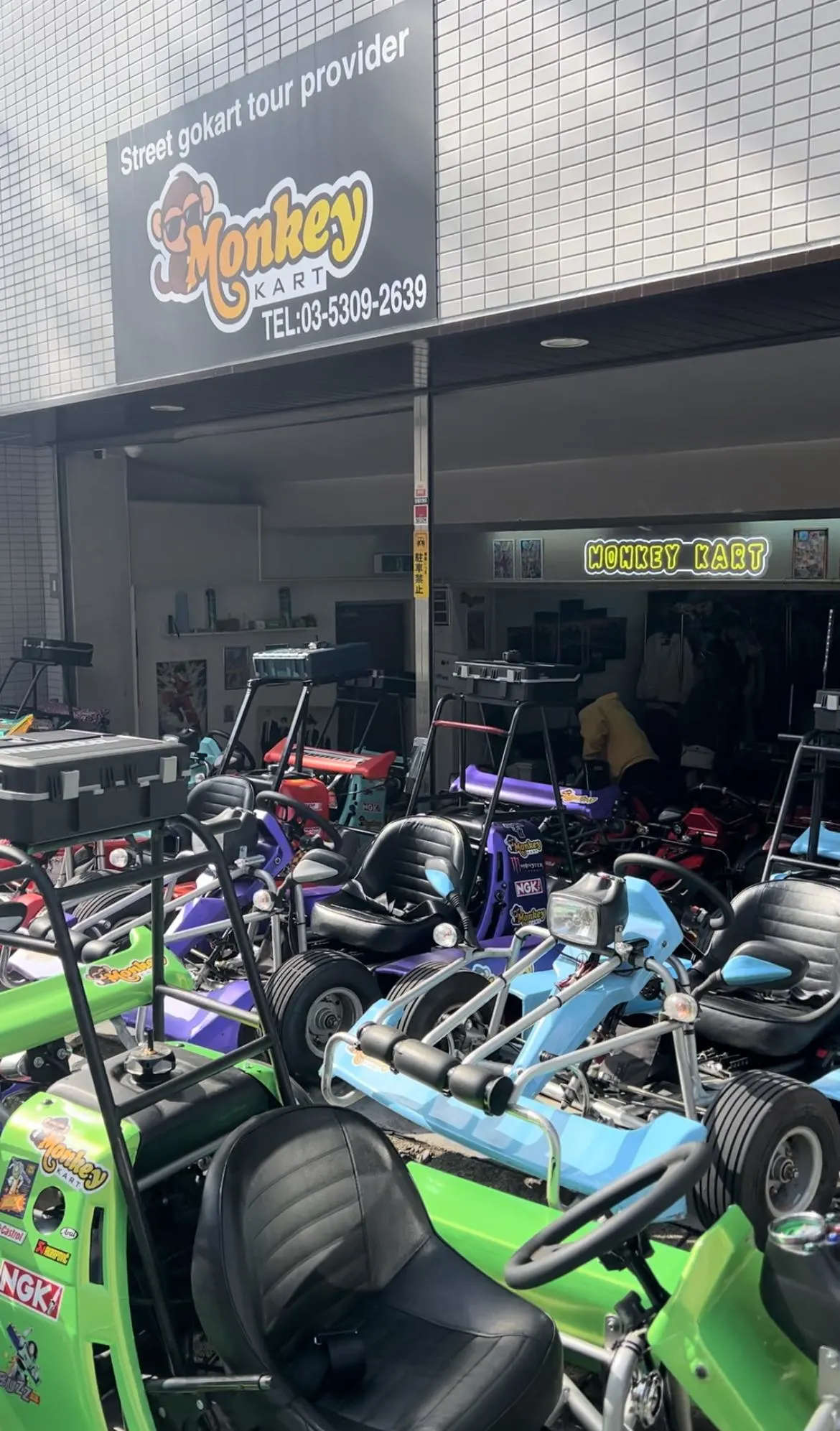 Monkey Kart is a go-kart experience in Tokyo where riders can dress up in costume and ride around the streets of designated neighborhoods for an hour.
Depending on the tour you book, you'll get a confirmation telling you the exact address you need to go to and the closest train station. I was able to walk from Sasazuka Station, it was less than 10 minutes.
It is a fun and unique activity that allows you to see Tokyo from a different perspective and be carefree. This is great for adults that want to feel like a kid again.
You can also ride as a passenger if you don't want to drive or do not meet the age requirements. You must be at least 5 years old to ride as a passenger and at least 16 years old to drive.
While the most popular option is a go-kart, they have Canam Rykers available which are like motorized tricycles.
They also have a helicopter available if you're interested in seeing Tokyo from above.
Where is Money Kart located?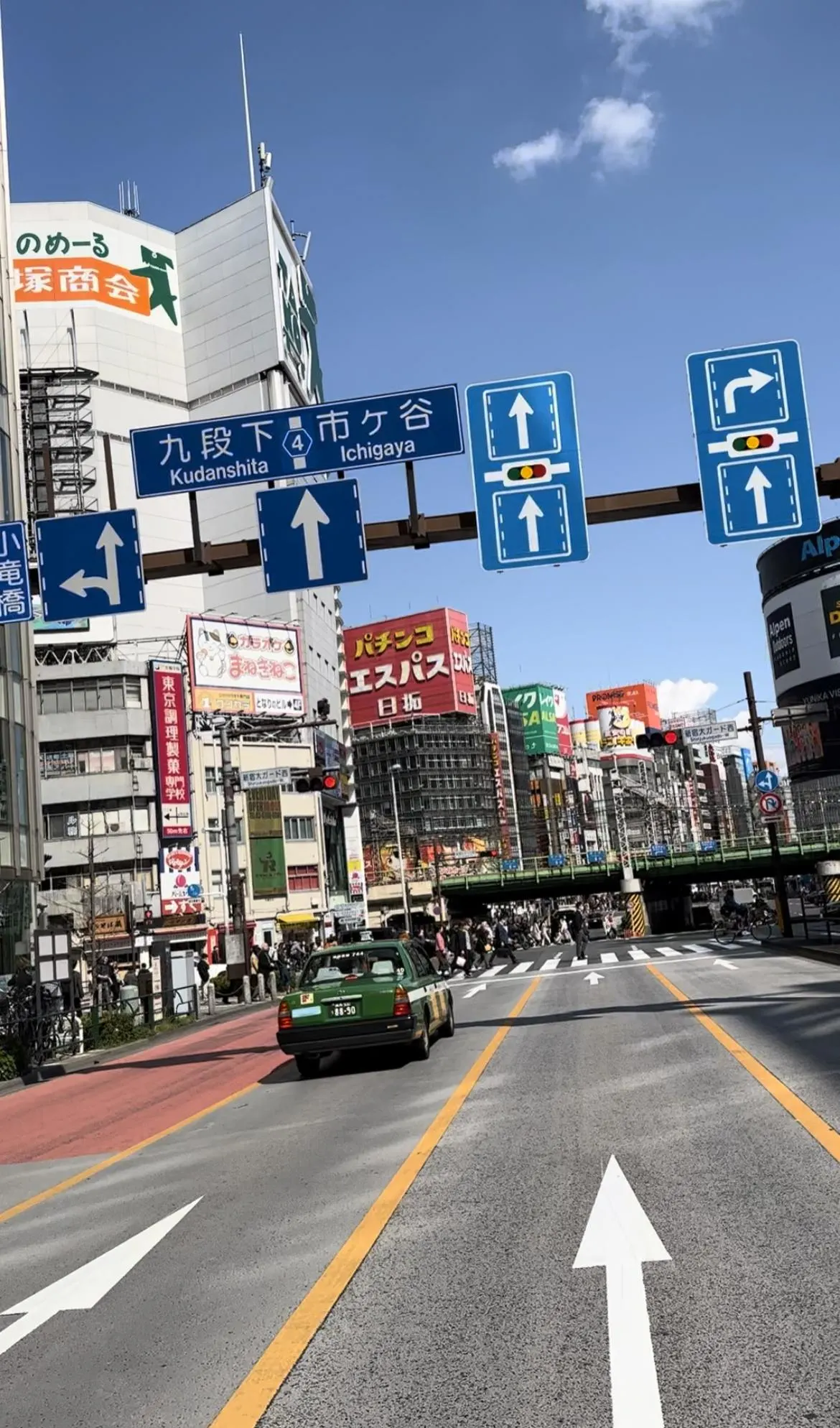 Monkey Kart is located in Tokyo. They have several offices and routes, as follows:
Road route 1: Shinjuku, Harijuku, Shibuya
This route takes one hour and is the most popular. It costs 14,000 yen for a go-kart, or 20,000 yen for a Canam.
Road route 2: Omotesando, Roppongi Hills, Tokyo Tower, Zojo-Ji Temple, Shibuya Crossing
This route takes one hour and a half and costs 20,000 yen.
Road Route 3: Sensoji Temple, Skytree, Akhihabara, Ryogoku Kokugigan National Sumo Area.
This route takes one hour and costs 14,000 yen. You can ride a Canam on this route for 20,000 yen.
Road Route 4: Shibuya Crossing, Harajuku, Omotesando, Jingu Baseball Stadium
This route takes one hour and costs 14,000 yen.
Generally, the tours take place every 2 hours starting at 9:30am, with the last tour leaving at 7:30pm.
The helicopter ride is 77,200 yen for 12 minutes or 92,100 yen for 18 minutes.
What do you need to drive a go-kart?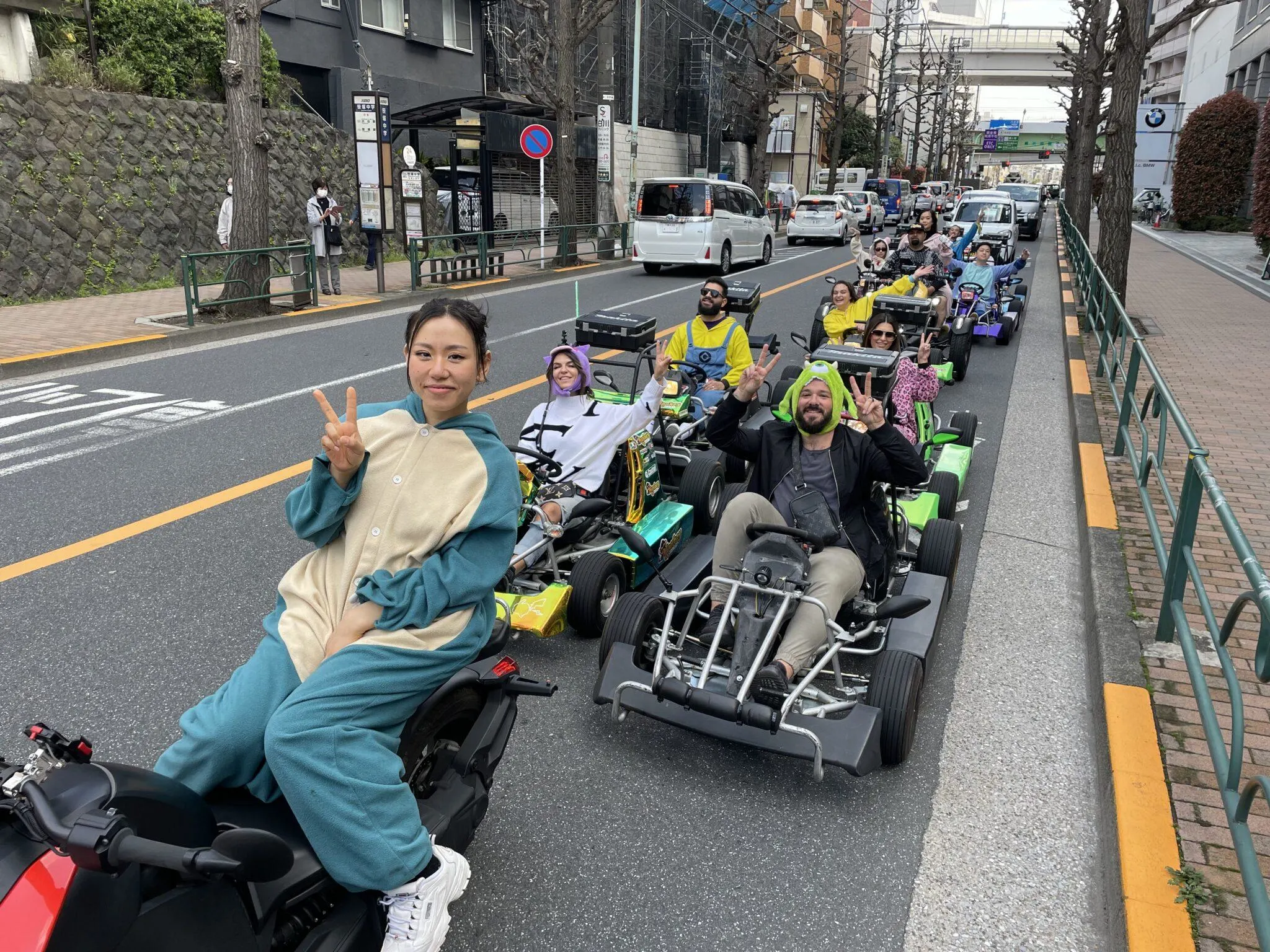 In order to drive a go-kart, you must be at least 16 years old.
You need to have a valid driver's license, as well as an international driver's permit. The permit must be presented in person and it is not enough to just show a picture of it.
You can get an international driver's permit online or at your local AAA office before leaving. Do not forget as you will not be able to drive without it.
Once you get the International driver's permit, it is valid for 6 months from the date of issuance.
They are strict on the time so make sure you arrive 15 minutes early to allow for check-in. Note, there are no bathrooms on site.
How do you make a reservation for Monkey Kart?

You can make a reservation directly on their website, Monkey-Kart.com, or through a third party provider like Klook, Headout, Viator, or Get Your Guide.
It is recommended that you make your reservation the moment you know you're planning to go to Japan because they sell out quickly, especially the nighttime rides.
Can you bring your own costume?

Bringing your own costume is prohibited. They had to change the name a few years back because of infringement on Mario Kart.
As a result, they don't offer Mario Kart costumes, only approved costumes.
They have onesies available as well a a variety of hats if you don't want to wear a full costume. Your costume is included in the price of the tour.
I wore a Hello Kitty Onesie. Other options included Piglet and Tigerr, hats from Monsters Inc., etc.
What is included in the price of your tour?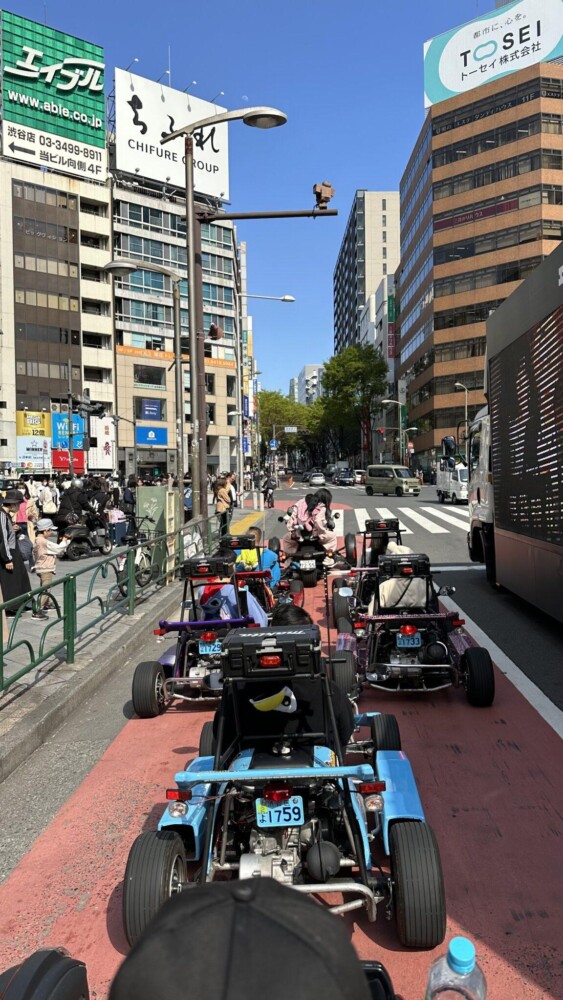 Each tour comes with a guide who will take pictures of you along the way with your phone. There is one free photo included in the tour, which they print out for you.
You have the option to rent a camera from the shop.
There are bluetooth speakers in the go-karts so you can cruise to the music of your choice.
Before you head out, you get an orientation on how to operate the go-kart, hand signals to use, and how to maneuver in traffic.
Tips are not included, so please bring cash for your guide.
Was this experience worth it? Absolutely!
The go-karts went pretty fast. We kept up with traffic and rode in the actual streets. I was grateful the nighttime slots were sold out since I got great pictures during the daytime.
I had a big smile on my face from start to finish. It's nice to still be able to play as an adult and not be so serious all the time!
I loved this experience, and I hope you do, too.
Related Post: Visiting the Harry Potter Cafe in Tokyo
Till next time, safe travels!