Did you know there's a Harry Potter cafe in Japan? I had dinner for one here while in Tokyo — simply put, it was magical. Read on to learn more about how to snag a reservation at one of Tokyo's hottest cafes.
Harry Potter lovers will love the Akasaka neighborhood of Tokyo. It's dedicated to Harry Potter and has multiple attractions, including a merchandise store and theater.
The main attraction, however, is the Harry Potter Cafe. I visited as a solo traveler and had dinner for one at 8:30pm, the earliest I was able to get a spot.
Where is the Harry Potter Cafe?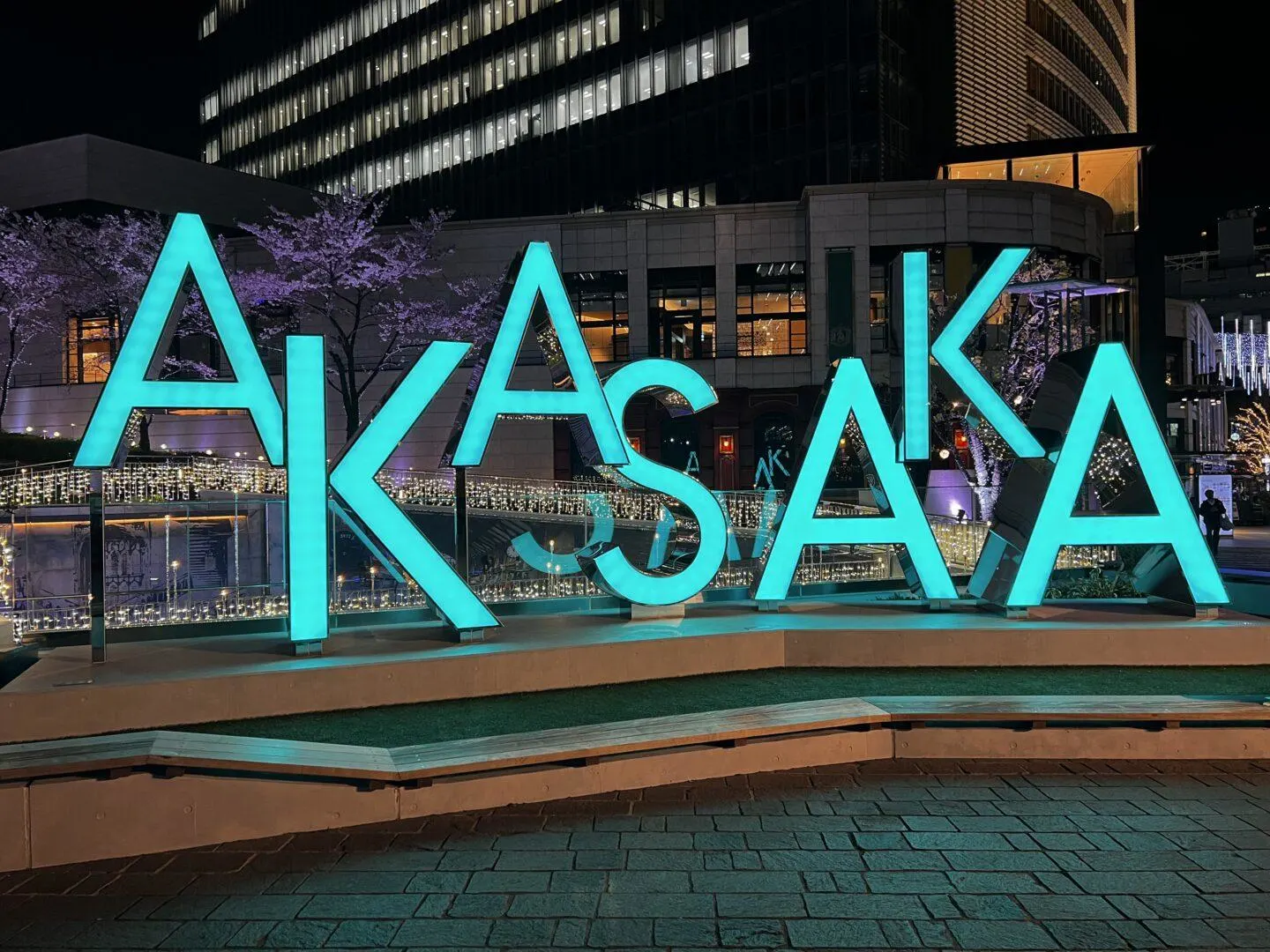 The Harry Potter cafe is in the Akasaka neighborhood of Tokyo. When you get off the Akasaka subway stop, you'll see an area that is Harry Potter themed and exits onto the plaza.
There are house banners inside and out, making you feel in the spirit.
It's about 25 minutes from Shinjuku station by public transport or 15 minutes from Tokyo station. You can also take a taxi or Uber to the area.
To enter, you need to go inside. There is a person at the door with a list of all the reservations. It is nearly impossible to get a reservation on the spot as they book up in advance.
How do you get reservations at the Harry Potter Cafe?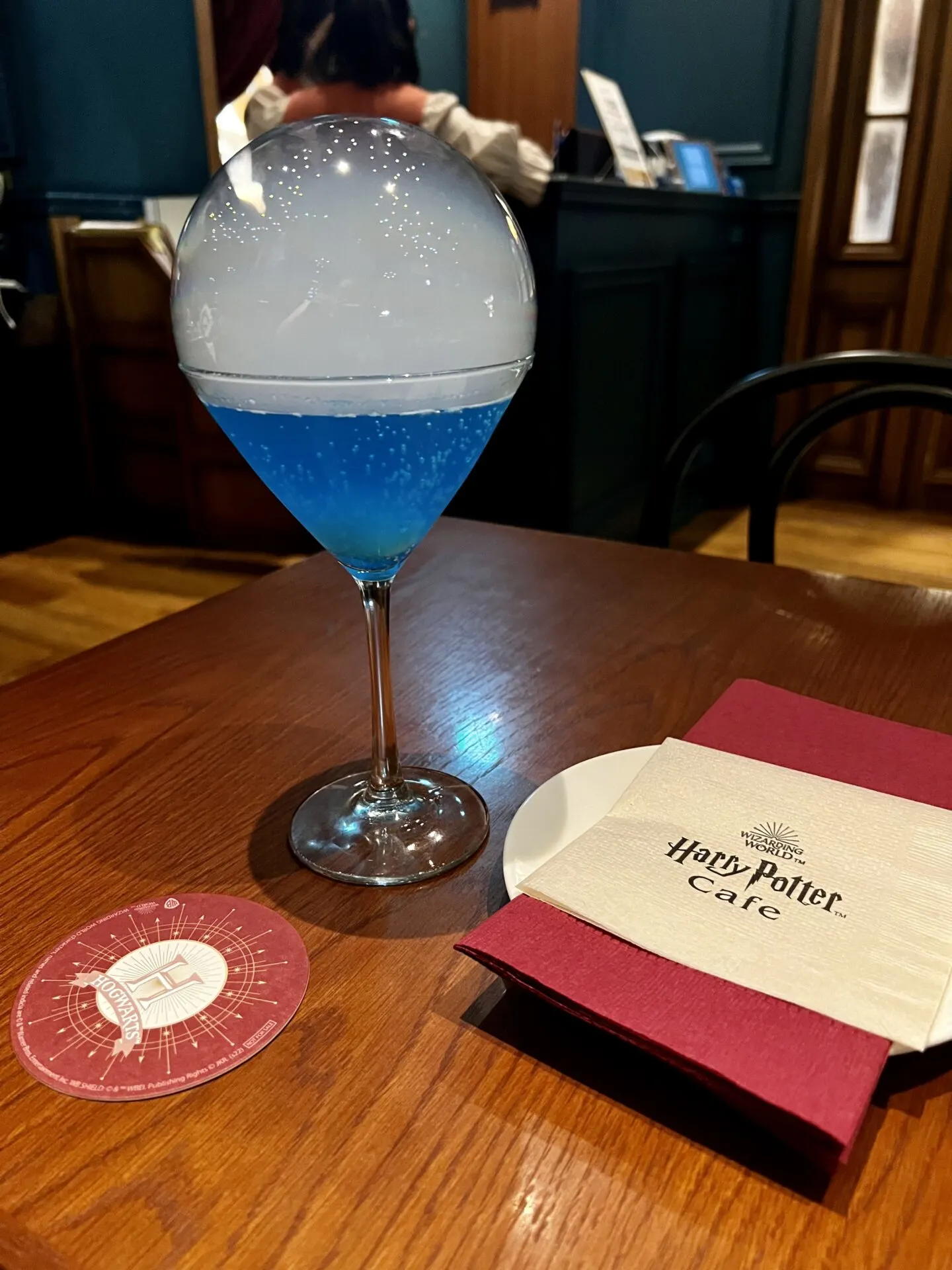 To get a reservation at the Harry Potter Cafe in Tokyo, you can book online through their website. It is in Japanese so I used my Google Chrome browser and activated the translation feature.
Reservations only open up the same month you're hoping to visit, on the 1st and 16th of each month.
On the 1st, you can make a reservation from the 1st to the 15th of that month. On the 16th, you can make a reservation to the end of the month, from the 16th to the 30th or 31st. Japan is about 12 hours ahead of EST, so keep that in mind.
To secure your spot, you need to have a credit card and leave a 500 yen deposit. The deposit will be applied to your bill and is nonrefundable otherwise.
What special features does the Harry Potter Cafe have?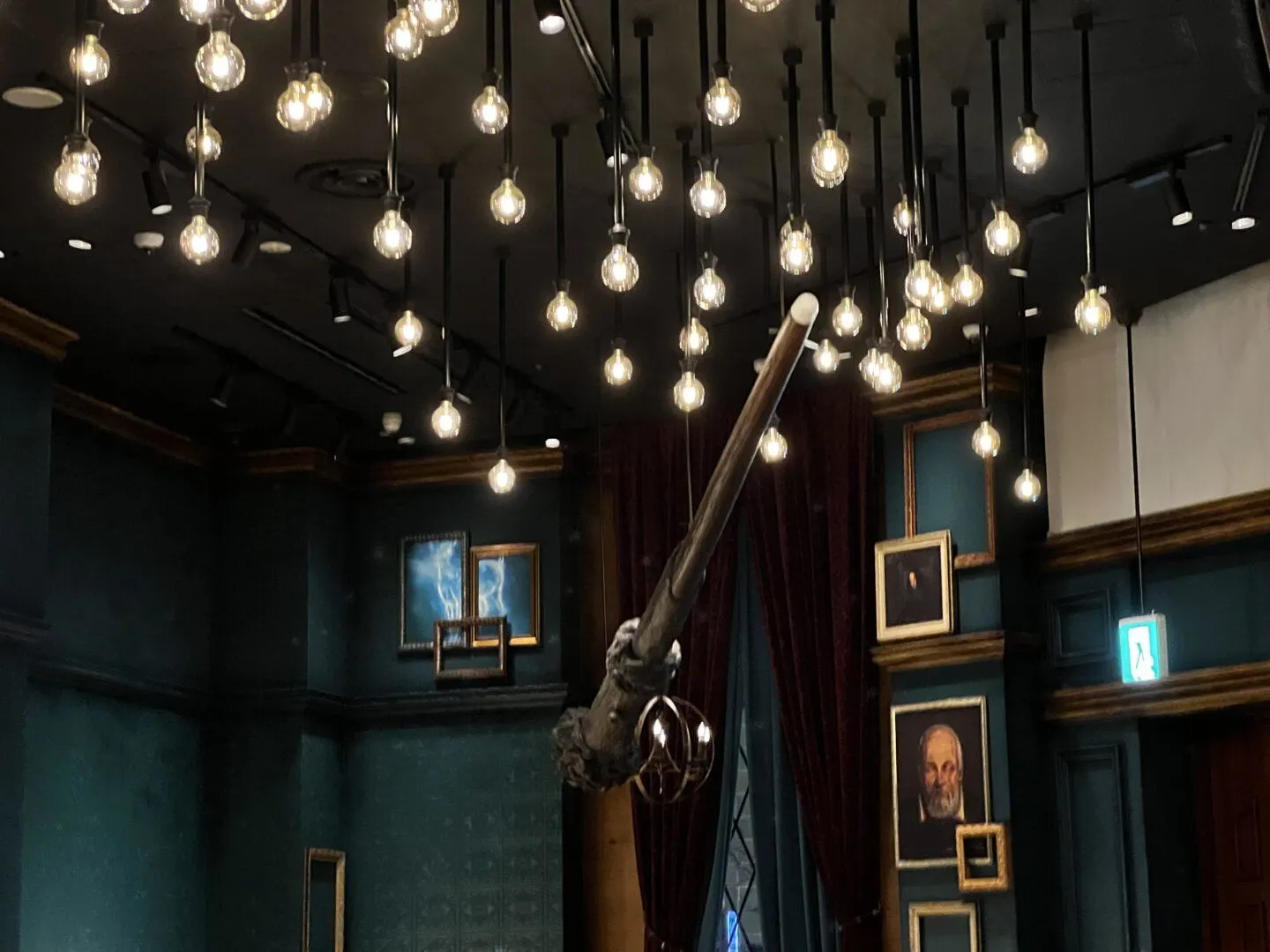 The Harry Potter Cafe is decorated beautifully, with a giant wand suspended above the tables, looking as if it illuminated all the lighting installments in the restaurants.
They also have frames on the wall, some with their occupants in them and some without.
There's a special part of the store dedicated to Harry Potter merchandise. You can purchase before or after your meal.
Dinner reservations are limited to 100 minutes total to give plenty of time for everyone to experience it. They open at 11am and have lunch available as well. The last reservation is for 9:15pm.
What kind of food do they have at the Harry Potter Cafe?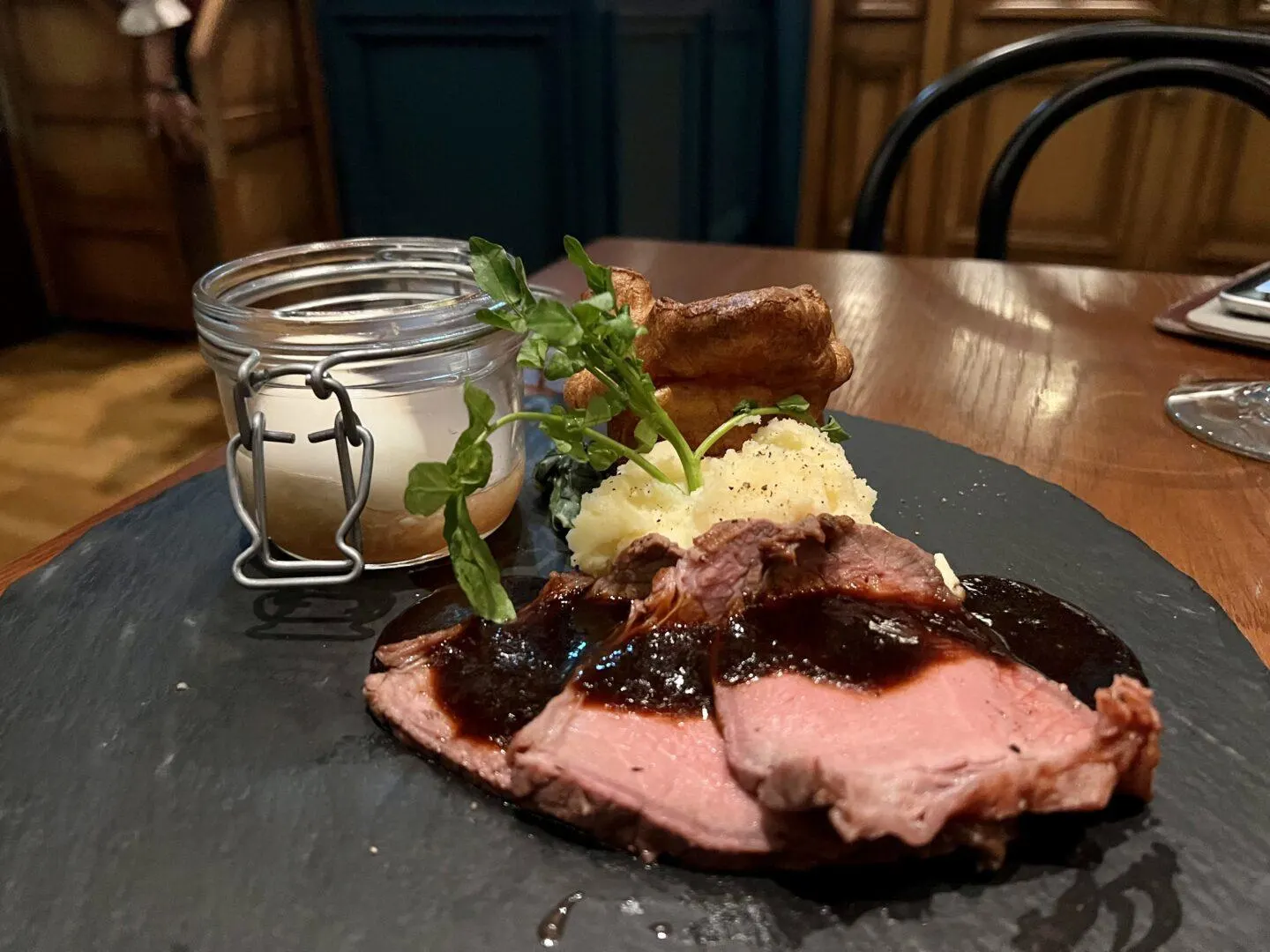 At the cafe, you can order on a tablet that shows their entire menu. There are appetizers, main entrees, and desserts.
All drinks are nonalcoholic but the cocktails have a magical theme. I enjoyed the Expecto Patronum cocktail, a blue elixir with a large bubble on top.
Another option is the Wingardium Leviosa drink, with sliced apples on top positioned to look like they're levitating in the air.
For your appetizer, you can pick items like a soup served in a cauldron or platform 9 3/4 beans with bread aptly toasted and labeled as such.
For dinner, I went with the dragon's breath roast beef. The au jus sauce that went on top was actually smoking when you opened the jar.
For dessert I had the Hedgwig cake. It had a tiramisu flavored bottom with vanilla ice cream and a light sponge cake underneath the whipped cream, made to look like Hedwig carrying mail.
They also have a chocolate cake option designed to look like Aragog's layer.
Is the Harry Potter Cafe worth a visit?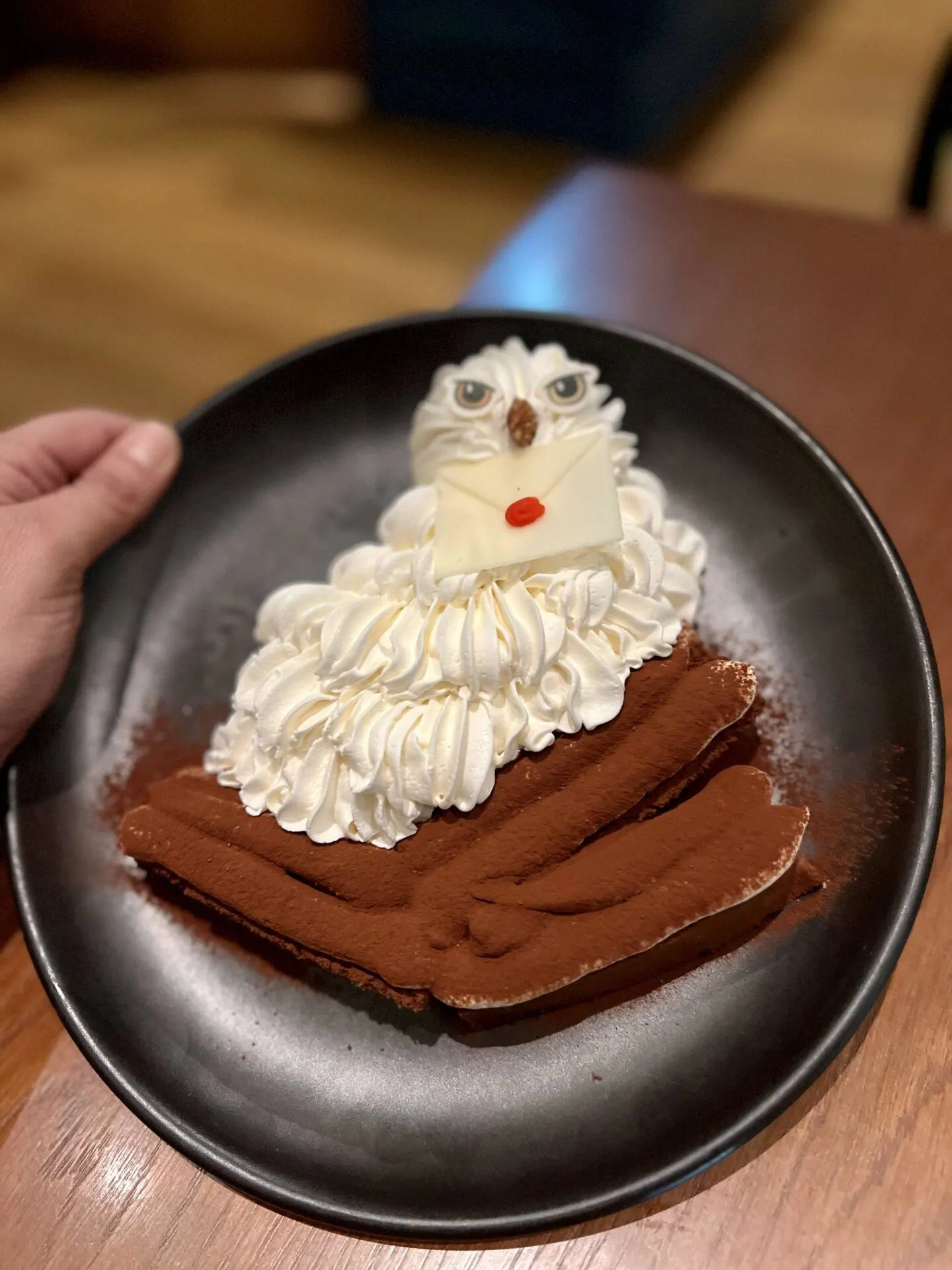 There are many unique cafes in Tokyo but the Harry Potter cafe is one of the best and well worth a visit, even for those who aren't huge fans of the series.
If you want to dedicate a few hours to Harry Potter, you can catch a show, go to the merchandise store, and take pictures with the giant time turner statue at the train station.
RELATED POST: RIDING A GO-KART IN TOKYO WEARING A HELLO KITTY ONESIE
Till next time, safe travels!