Looking for fun and unique things to do in Madison, WI? Read on for my top picks!
Madison, Wisconsin has been growing exponentially over the last decade, attracting young professionals and business startups alike. From 2010 to 2018, Madison's population grew over 10 percent, making it the fastest-growing city in the state.
It's easy to see why Madison is such an attractive destination. It offers a high quality of life, with all four seasons and impressive nature and biking trails.
It's consistently ranked one of the most active places in the country by FitBit. Madison sits in the middle of an isthmus, a formation of land between two large bodies of water that has views for days.
Not to mention, the food!
Being surrounded by water means Madison and its suburbs have access to fertile farmland. Residents can sign up to get subscription boxes from their local farms with fresh produce every month.
Restaurants proudly work with regional providers. Farm-to-table dining is not just a gimmick — its a way of life here, which is why the city is consistently praised for its strong local food scene.
In short, Madison is one of the most best hidden gem destinations you can visit in the U.S. right now.
Here are 15 unique things to do in Madison, WI once you get there!
1. Hunt for Frank Lloyd Wright Buildings
Famous American architect Frank Lloyd Wright was born in Wisconsin and lived in Madison as a child. His work can be seen throughout the state, both from commissions and charitable endeavors.
His influence in the area is so profound that there's now a Frank Lloyd Wright trail, a self-guided road trip taking you to 9 of his most impressive buildings.
In Madison you'll find the First Unitarian Meeting House, a building with a distinctive triangular copper roof. Wright's parents were founding members of the church and Frank agreed to build the church as a gift.
The members at the time pitched in as much as they could to curb costs, even hauling the dolomite stone used from the quarry to the church themselves. Tours are available weekdays at 10am and again at 2:30pm in high season (June 1 – August 31).
The Monona Terrace Community and Convention Center is based off Frank Lloyd Wright's proposal for a "dream civic center." It took some time but 59 years after he pitched the design, with the help of Wright's apprentices, the concept came to fruition and is now a popular attraction.
The highlight is a terrace that spans 90 feet out over the water and provides a stunning view of the capital building.
Other examples of Wright's architecture within the city include the Eugene A. Gilmore House, aka the "airplane house," and the Robert M. Lamp House.
Both have notable exteriors: the airplane house looks ready for take off with its high elevation, cruciform shape and jutted copper roof wings and the Robert Lamp house embodies Wright's signature style.
Finally, you can't leave the area without taking a drive out to Taliesen. It's arguably Wright's most influential piece of work and serves as home to the School of Architecture at Taliesen.
The house tour is 2 hours long and costs approximately $40/pp. If you're an architecture buff or enthusiast, it is well worth it.
2. Get acrobatic at Madison Circus Space

Did you know Madison, Wisconsin has strong ties to the circus? The Ringling Brothers and Barnum & Bailey Circus was founded just 50 miles away.
To date, the area has one of the most active and highly regarded circus communities in the world with artists that specialize in everything from trapeze to juggling.
Madison Circus Space is a nonprofit organization that aims to preserve circus arts and share them with the local community. Their members, a community of more than 80 artists, host shows and events regularly.
They also offer classes so the public can participate and learn. Most of the classes are for a longer period of time, i.e. 5-10 weeks, but there are some you can attend event if you're not enrolled in weekly lessons.
Recently, they raised more than a million dollars and have upgraded to a brand new facility with 2 floors, customizable bleachers and a state-of-the-art spring floor for gymnastics. It's well worth a visit for a show or to take a class and attempt a new feat.
3. Stop by the National Mustard Museum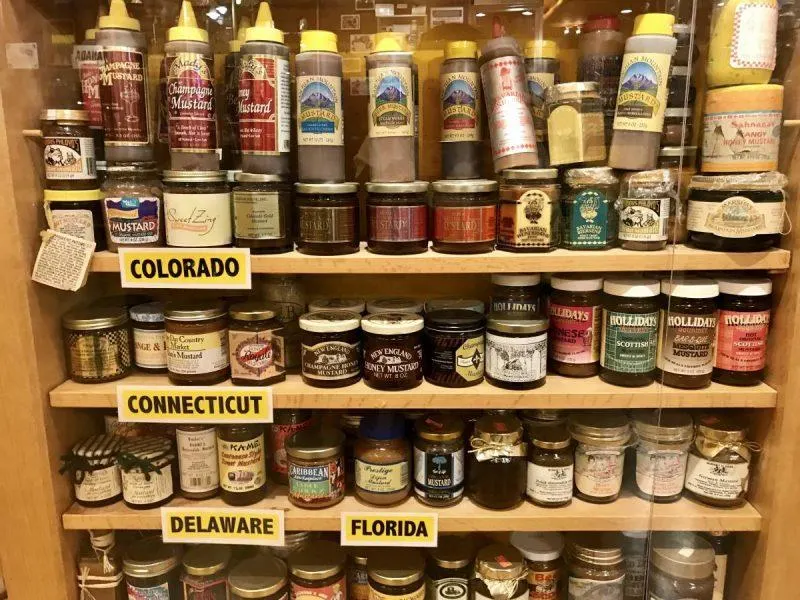 This unique museum is a pleasant surprise. Frankly, I wasn't the biggest fan of mustard before I walked in the door but I left a believer.
Founded by a former assistant attorney general turned mustard enthusiast, the National Mustard Museum has the world's largest collection of mustards and mustard memorabilia, housing more than 6,000 mustards from all 50 states and 70 countries.
There are 2 floors. The top floor is a store and tasting area where you can sample some of the most popular labels. The bottom floor includes a collection of mustard organized by state, a mustard vending machine, an information video and several famous artworks reimagined to portray the most important subject — mustard.
Forget Grey Poupon — you'll find a much finer mustard to impress dinner guests. Whether you're looking for the perfect souvenir or just curious to find out jut how many different types of mustard there could possibly be, this is your stop.
4. Visit the Garver Feed Mill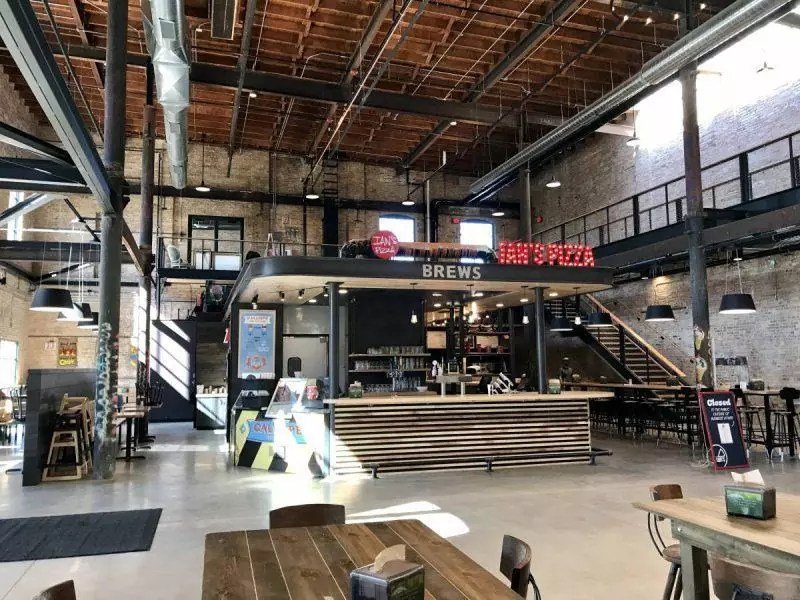 This is one of the most impressive historical renovations I've ever seen. The Garver Feed Mill was a dilapidated building taking up space in a prime spot of town, right behind the Olbrich Gardens.
For years it sat unattended until a massive facelift was undertaken, preserving as much of the original elements as possible.
Now, the renovated feed mill will pay tribute to Madison's agricultural and industrial history by providing visitors with a place to taste the best of Madison all in one stop.
You can find delicious local restaurants here, from Ian's Pizza to Ledger Coffee Roasters. It's also a beautiful space for weddings or corporate meetings.
5. Tour the capital building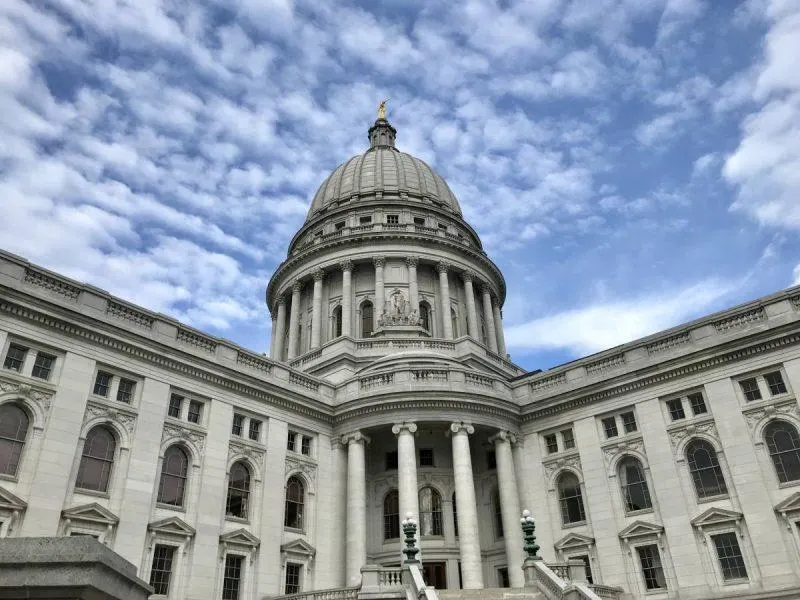 You can't miss the capital building in Madison. In many ways it's the heart of the city, sitting at the intersection of its busiest roads. This is the state capital so it's a hub for political activity.
Both the state house and senate meet here. Unlike other capital buildings, there are no metal detectors. It's completely free and uninhibited entry so that the public feels like the government is accessible to them.
Tours go every hour and are available for free daily. They last about an hour. The 360-degree view of the city from the balustrade cannot be missed. This is also a great spot to stop during the holidays, when they have a larger than life Christmas tree and holiday concert in the rotunda.
6. Catch a show at the Overture Center for the Arts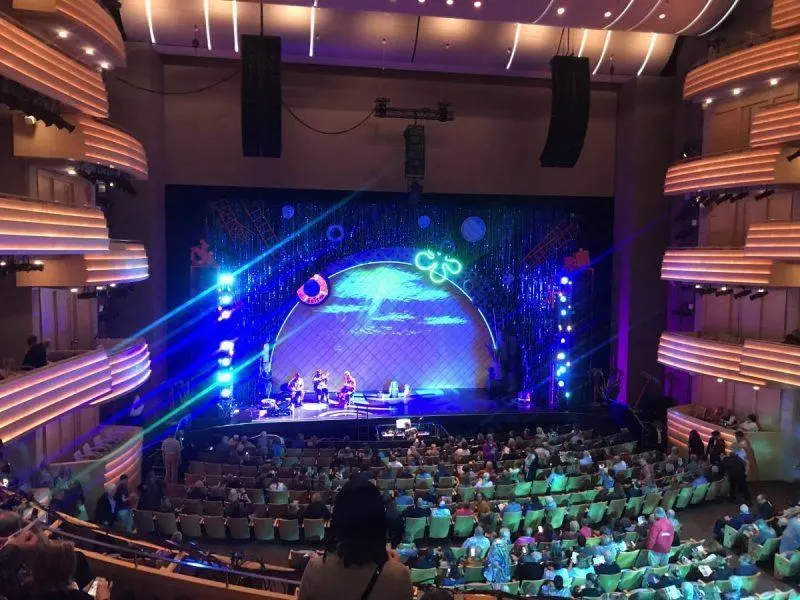 The Overture center is a fantastic facility with a full yearly program of theatre, musicals and broadway shows. There's not a bad seat in the house and the acoustics make it feel like you're right on stage. I had the pleasure of attending to watch SpongeBob the Musical, which was much better than it sounds.
There are concessions and alcoholic beverages available on site. If you're looking for a nice dinner before the show, check out Cento just next door with rooftop seating and craft cocktails.
7. Go shopping on State Street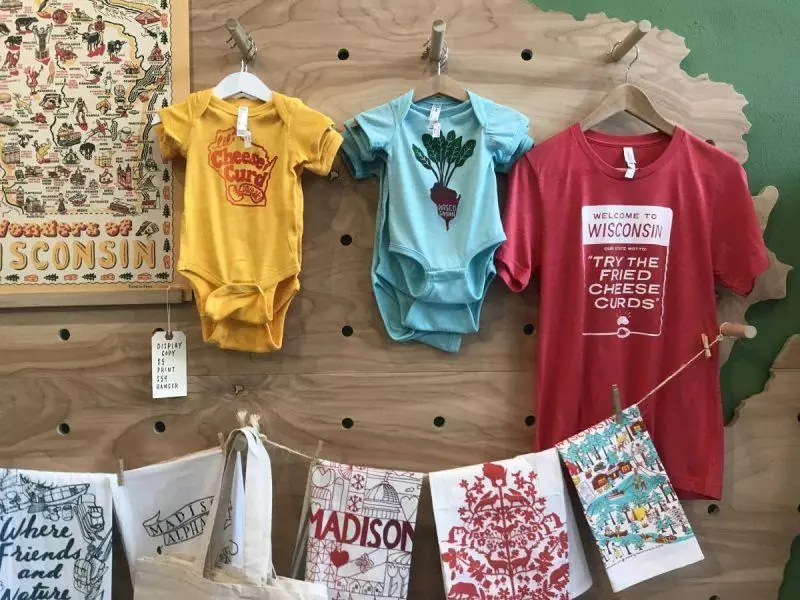 State Street connects from the capital building to the University of Wisconsin. It's perfect for strolling on a nice day. There are some really cute souvenir stores like Little Luxuries and Madison Modern Market where you can find Madison-themed gifts and knick-knacks.
There's also a store called Vom Fass, featuring a large selection of olive oil, spirits and wine. The best part is you can taste them, so I tried rum made locally and in the Barbados and left with an unexpected souvenir.
Finally, I'd be remiss if I didn't mention that right on State Street you'll find a Taco Bell Cantina, basically a higher end Taco Bell that serves beer and wine and has more flat screen TVs than a Dave & Busters. It is glorious!
8. Explore the Chazen Museum of Art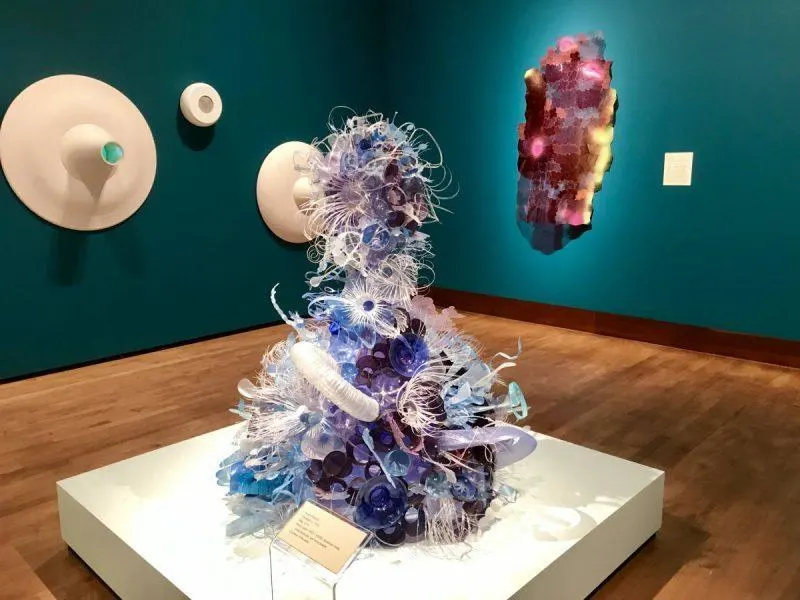 The Chasen Museum of Art is home to the second-largest collection of art in the state. It has more than 22,000 works include paintings, sculpture, drawings, prints, photographs, and decorative arts.
The permanent collection includes pieces ranging from ancient Greece to modern Africa and continues to grow thanks to donations and acquisitions. There are also impressive temporary exhibits.
When I went there was an exhibit on plastic that had massive pieces made from plastic to emphasize our consumption habits as humans. It was striking and engaging, with portions of the exhibit meant to be interactive and elicit guest feedback.
9. Indulge your sweet tooth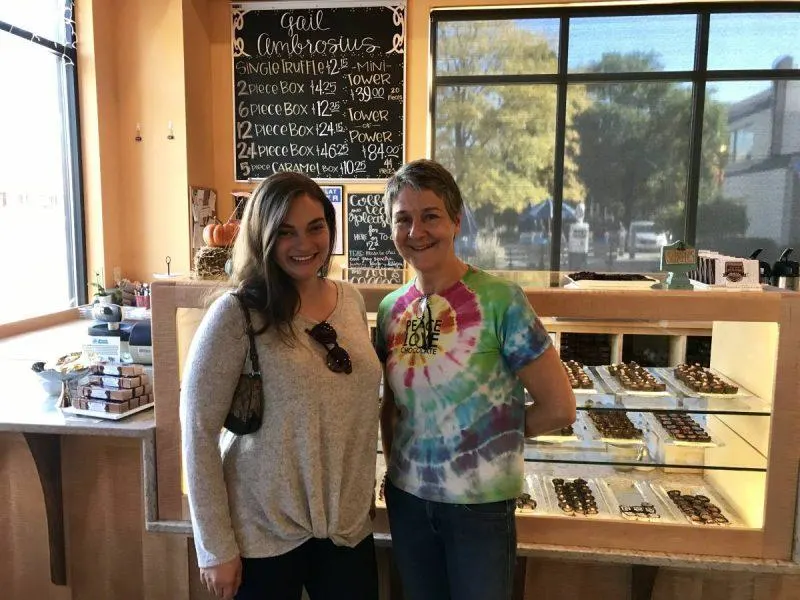 Gail Ambrosias used to be a cartographer. When the industry changed ands got laid off, she decided to pursue her passion and become a chocolatier. She took an online class before committing to studying chocolate making in France.
Upon her return, she launched her own shop, Gail Ambrosius Chocolatier. All of the chocolate is made by hand, and Gail can often be seen in the shop herself whipping up her famous batch of caramel.
I also want to note that the diner scene in this area is very strong. If you're into baked goods, you won't find a better place to visit. Check out the pie tacos at Hubbard Avenue Diner or the cake selection at Monty's Blue Plate Diner.
10. Stroll the Olbrich Botanical Gardens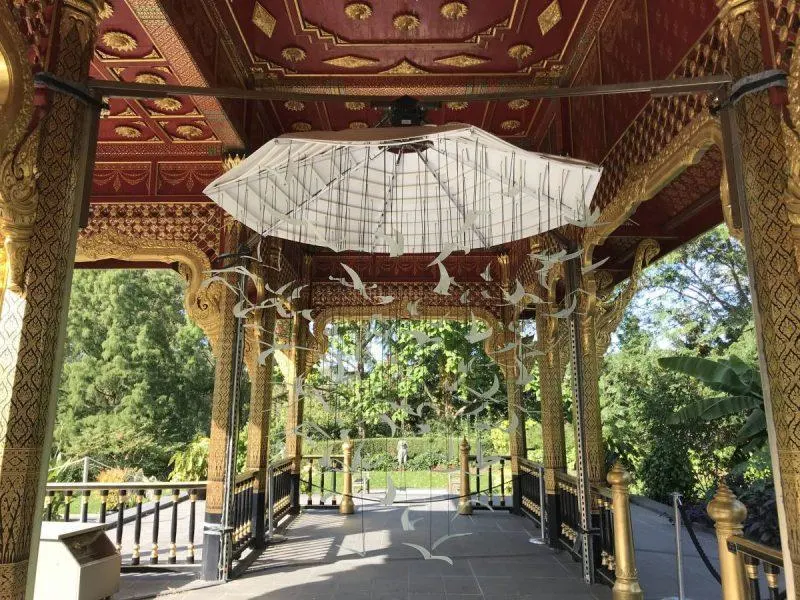 The Olbrich Botanical gardens are a welcome green space in the middle of the city with plants and flowers from around the world. It's free to enter and stroll the premises.
There's a greenhouse on site with a small fee to enter ($2) that sometimes has butterfly and glass art displays. It's also home to cocktails in the conservatory, a popular activity in the winter since the Greenhouse is always heated.
They also host an annual show called GLEAM where they have outdoor light installations throughout the premises. Special events have their own admission prices, check the website for tickets and information before you visit.
A highly of the gardens is the Thai Pavilion, the only one of its kind in the US that was donated to the facility but the University of Wisconsin and was a gift from the Thai government. The entire facility is wheelchair accessible.
11. Eat ALL the cheese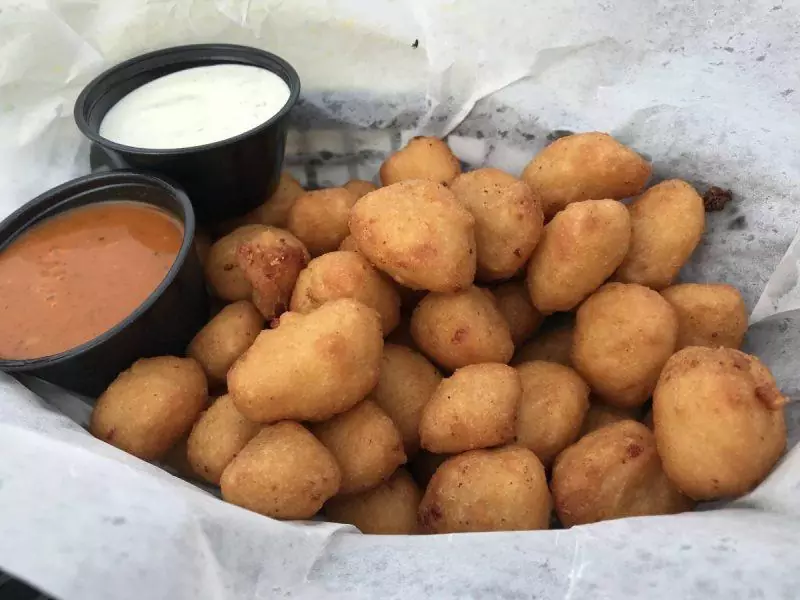 If you're looking for the ultimate cheese shop, you have to stop by Fromagination. With wheels of cheese crowding the shelves and a knowledgeable staff handing out free samples, it's a fun and tasty shopping experience.
You also cannot leave the city without trying cheese curds. The ones at The Old Fashioned have been named the best cheese curds in Wisconsin by the Food Network. I have to admit, they were amazing.
If you're on your way out and find yourself having a hankering for curds on your way to the airport, Ale Asylum is two minutes from the terminal and will send you off on a good note.
12. Bike the city's many trails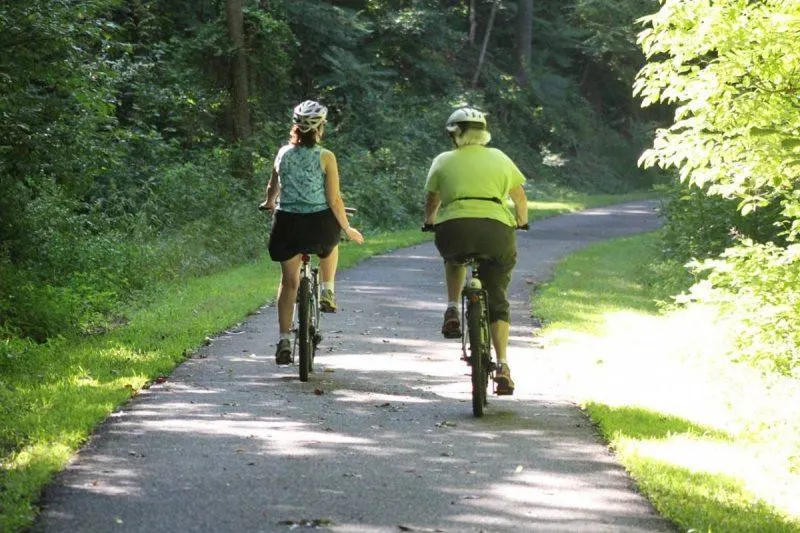 Madison is home to tens of thousands of bikers and miles of bike trails. The Lower Yahara River Trail, which opened in 2017, has over a mile of bridges and boardwalk starting on the north shore of Lake Waubesa. The Capital City State Trail is popular and runs through the Monona Convention Center.
Wisconsin is home to a "rails to trails" initiative that turns old railroad routes into nature trails. One such trail is the Badger State Trail, which starts in Madison and runs 41 miles south to the border of Illinois. You won't find a more bike-friendly place and residents ride year-round despite winter weather.
13. Go to a Supper Club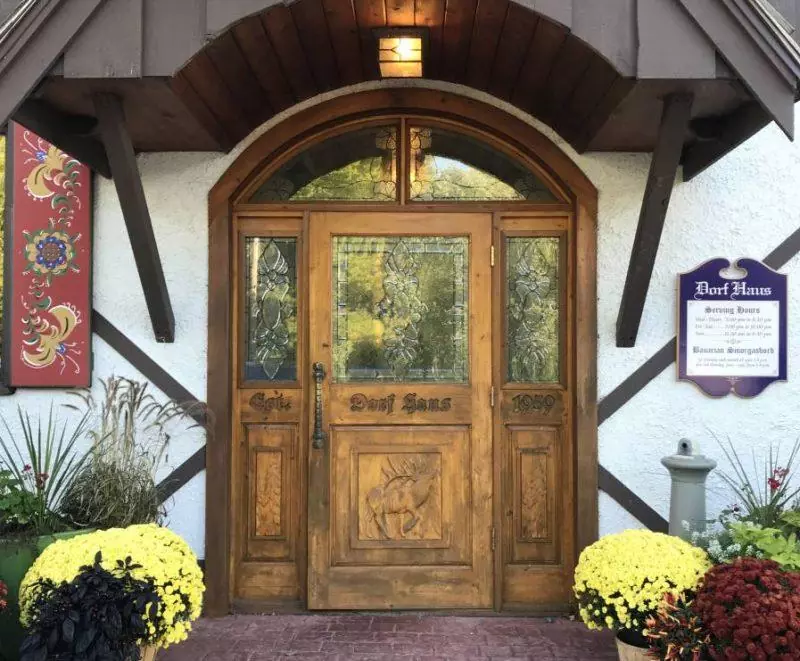 A supper club is a local restaurant that also serves as a social hub. They're only open for supper and are usually family-run. The type of food you find will vary depending on the owners but there's one staple you're guaranteed to find no matter where you dine — a stiff Old Fashioned drink. It's a Madison staple.
The food can range from fish fry to prime rib and usually draws in an older, more mature audience. This is also a popular experience for tour groups so many will have seating to accommodate large parties.
I went to a German supper club called Dorf Haus on my way back from Taliesen that had German specialties and live music. It was packed. If you're looking for a spot a little closer to the city center, check out Toby's Supper Club or the Maple Tree Supper Club.
14. Stop by the Dane County Farmer's Market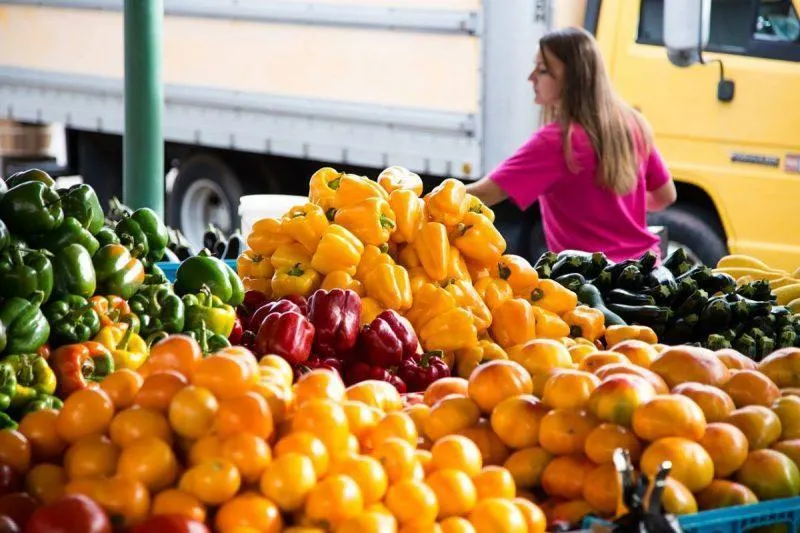 The Dane County Farmer's Market is the largest producers-only market in the country and is kind of a big deal. Over 150 vendors attend every Saturday, setting up shop in Capital Square (aka "The Square") from April to November on Saturday mornings.
They also have a Wednesday market that takes place on Martin Luther King, Jr. Boulevard. The earlier you go, the more selecting you will find.
In addition to food items there are crafts for sale and local street artists and performers. Pets are not allowed. People drive in from Chicago for this market so if you're in the area you don't want to miss it.
15. Catch the sunset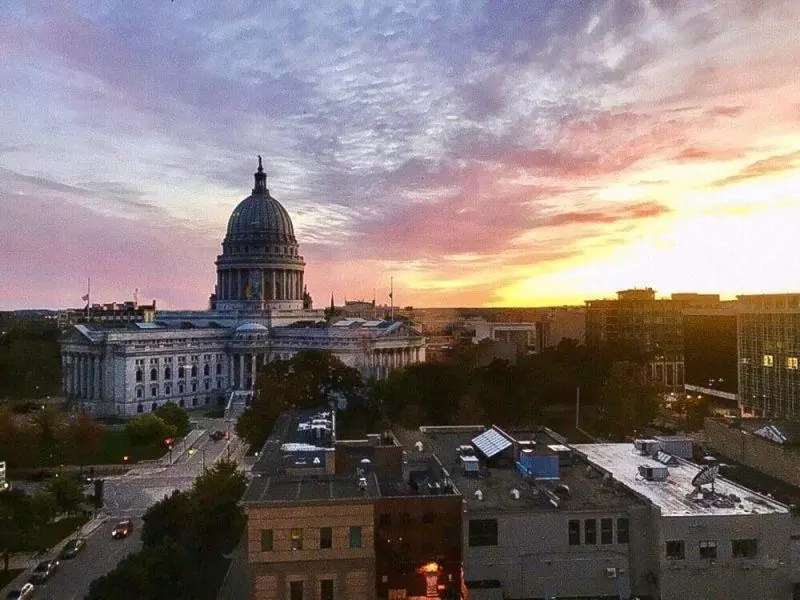 Madison sunsets are epic, with hues of orange, purple and pink that will leave you breathless. If you want to enjoy a view of the city with a nice drink in hand, head to Eno Vino at the top of the AC Hotel. It has large glass windows that make you feel like you're outside and unobstructed views from the deck.
If you prefer to see the sunset over the water, visit the Edgewater Hotel which sits right on the lake. This is also a great place to stay while in the city as you can explore many top attractions within walking distance.
These are just some of the many unique things to do in Madison, WI. Did your favorite spot make the list? Let me know in the comments below!
RELATED POST: 16 DELICIOUS PLACES TO EAT IN MADISON, WISCONSIN
Till next time, safe travels.
Note: I was hosted on this trip by Visit Madison. All opinions are my own.
Liked this post? Pin me: