Want to know the best things to do in Ubud Bali? Read on for my top picks.
I spent 3 weeks in Ubud, Bali and it was every bit as incredible as you'd expect. The city was made famous by Elizabeth Gilbert's "Eat Pray Love." Since then, it's been a hub for yogis and anyone seeking a spiritual reset from the pressures of daily life.
Ubud is the heart of the island and is a must-see stop on any Bali itinerary. It's located in the very middle of Bali, surrounded by lush green rice fields and mountains. It's densely populated, with traffic from motorbikes, cars and pedestrians mashing together in a chaotic flow.
Staying here is incredibly affordable. I was at a homestay with an en suite bathroom, AC and strong WiFi for the grand total of $14/night — click here to book your stay.
Food and souvenirs are just as cheap. A meal at a restaurant will cost you less than $10, drinks included, and a nice dress could cost you $5-$15 depending on your haggling skills. You won't need to pack much for Bali. Besides causing a problem for transport, a checked bag can cost you more than a night at a hotel!
The people in Ubud are incredibly friendly and accommodating, despite having their home run over with tourists. The Balinese people believe in karma, and they'll treat you the way they want to be treated.
If you're looking for an escape from your routine and a place to appreciate the magic of Bali, here are 15 unforgettable experiences you must have while in Ubud.
1) Attend a show
There are several different shows available, from the Legong Dance to the Fire Dance. They occur at night, typically around 7pm, at various venues and temples throughout the city. They range in price, from IDR 70,000 to 100,000 per person, anywhere from USD$5-$10. You can buy tickets the same day of the show, just be sure to get to the venue early since seating is first come first serve.
Don't be deterred by the fact that you get tickets from random vendors off the streets. This is not like scalping and the tickets you get will be valid, the locals are jut employed to stop and solicit people as they walk by.
My favorite show was the Tirta Sari Legong & Barong Dance at a dance hall in downtown Ubud. I appreciated that it was covered since the rain was unpredictable. Other shows I attended were open to the elements. There were also chairs, providing good back support and comfort, as opposed to benched. The dancers were flexible and expressive and the music was lively.
2) Go shopping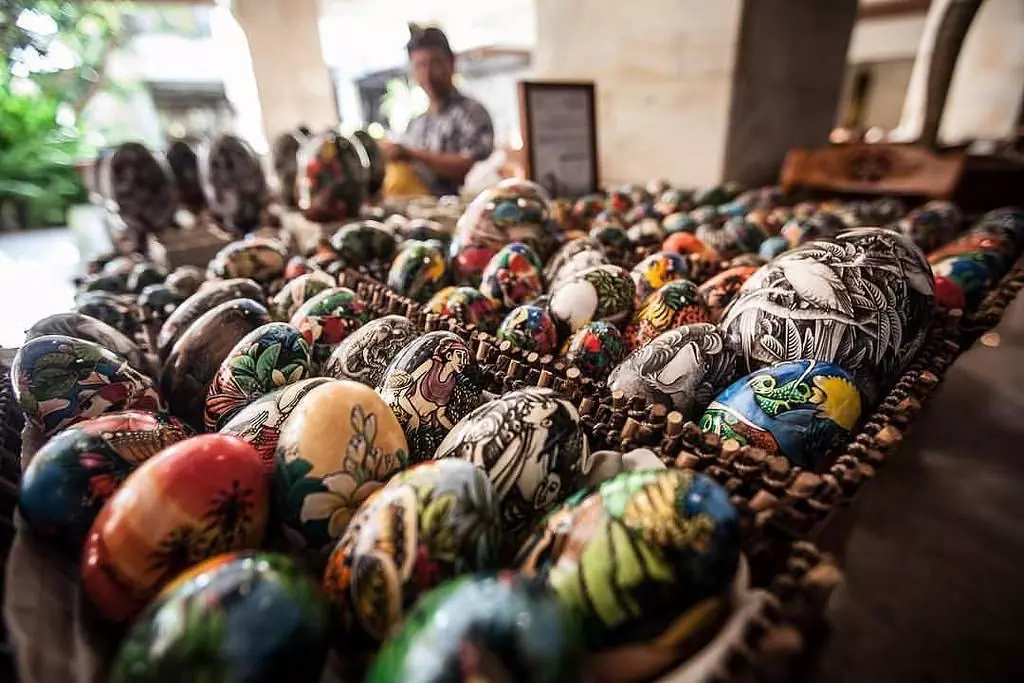 The Ubud Art Market is a great place for a stroll and is located in the middle of everything. The vendors are most lively during the morning and peak daytime hours. They start to close down around sunset. In addition to the art market, there are stores up and down the main streets of Ubud.
Popular souvenirs include handcrafted wood statues, rattan bags and clothing items. The prices in Ubud are slightly more inflated than elsewhere on the island due to the concentration of tourists. A few of the brick and mortar shops accept credit cards but case is preferred. Haggle accordingly.
3) Visit the Water Palace
Ubud Palace is the big name attraction in this city but the Water Palace, also known as the Saraswati Temple, is the more scenic of the two buildings and is absolutely stunning. It features a water lily pond out front and is free to enter.
This is a favorite spot for photographers. The lilies open when the sun rises, making that your best time to capture the serenity of the scene.
4) Eat healthy food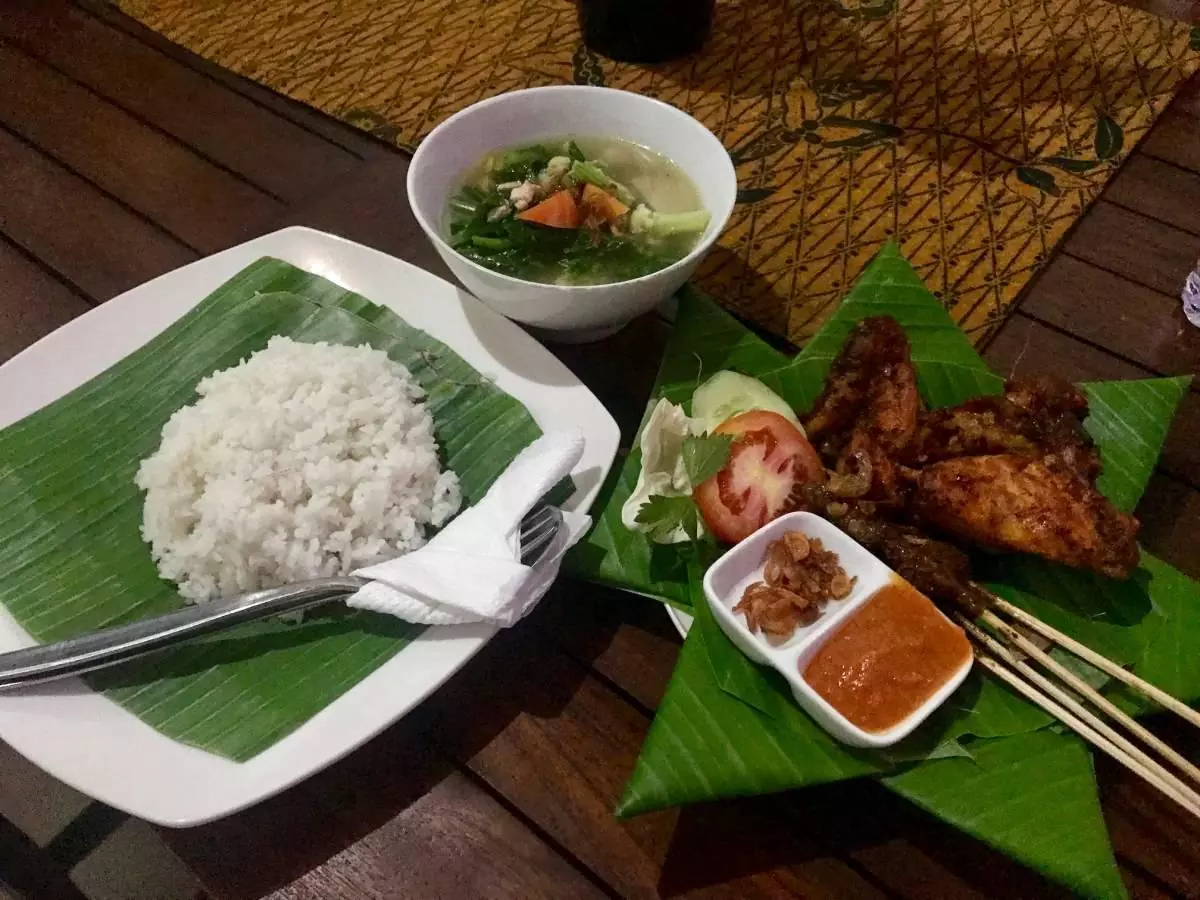 Bali is a vegan and health food wonderland. There are so many wholesome places to eat here, for very affordable prices. If you're looking for views of rice paddies and a treehouse-like feel, check out Bambu Indah Kitchen.
I also recommend Clear Cafe for dinner; it's near the art market and has two floors of dining options in a rustic, earthy setting with gorgeous wood details.
5) Stroll Monkey Forest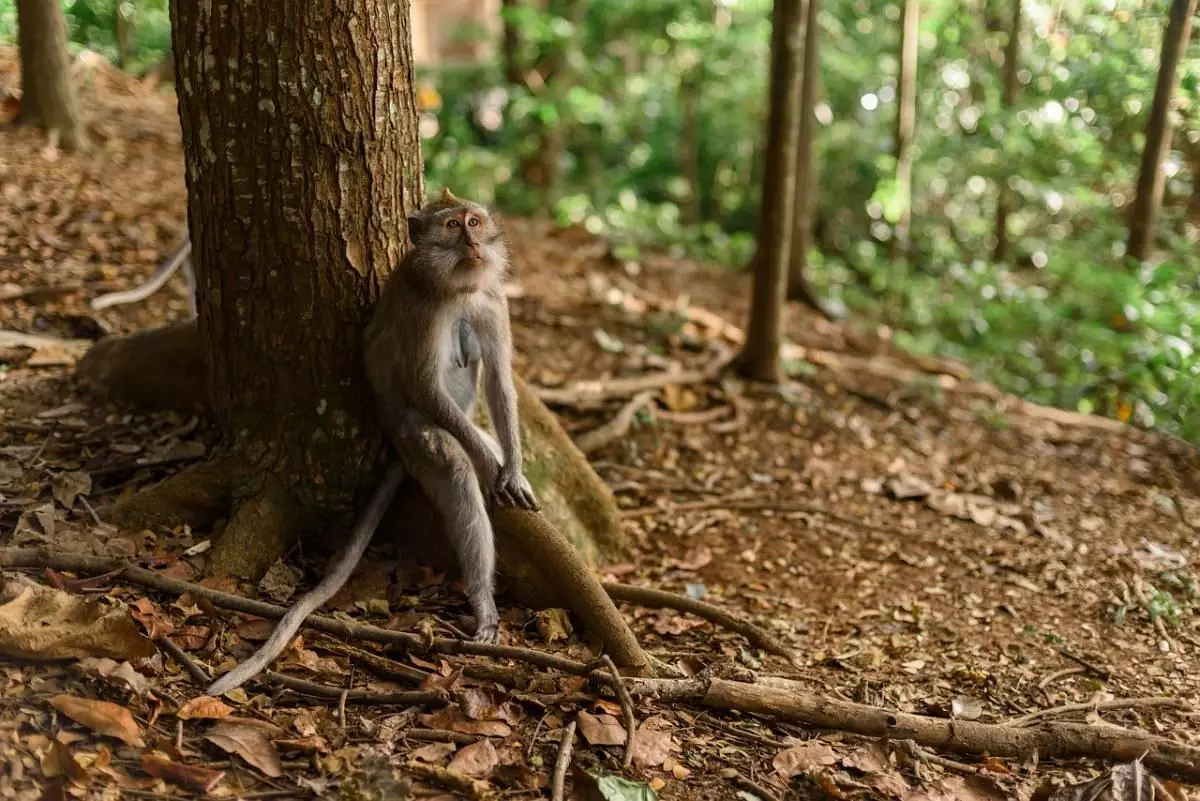 This is a popular stop for people on their first visit to Bali.
The country's most inquisitive residents are the monkeys, and they roam free in Monkey Forest. There are more than 700 monkeys here, including cute babies. The price of admission is IDR80,000. They're only open during daytime hours.
This is an important conservation center for the city and has three Hindu temples on site.
6) Take a flower bath

Affordable spa treatments are a highlight of Ubud, but a flower bath is a unique feature that you won't find at most other luxury spas around the world. Ubud's weather makes it so that flowers are abundant. A bath will run you around $20 and lasts a half hour. The soak is extravagant and well worth the splurge.
If you're looking for an IG-worthy spot, you can't go wrong with the Celebration of Flowers at the Udaya Resort & Spa.
RELATED POST: A REVIEW OF THE UDAYA RESORT & SPA IN UBUD
7) Visit a cleansing water spout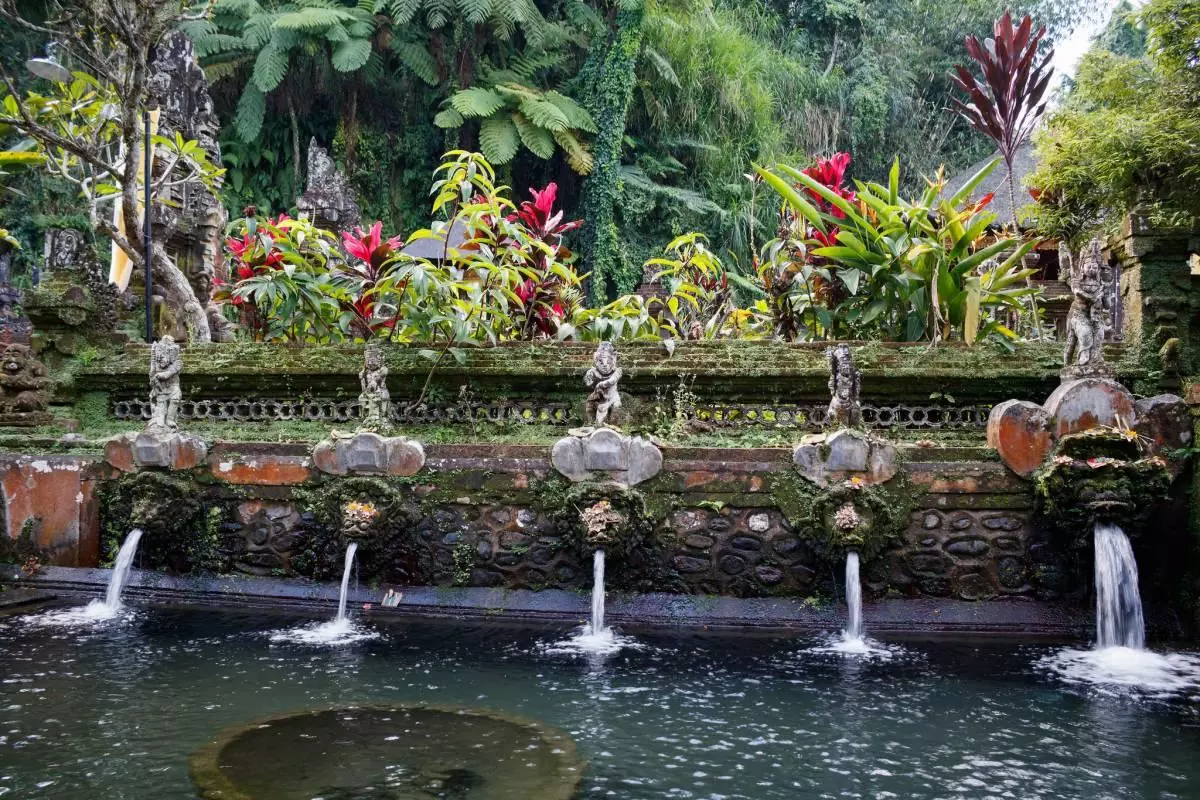 The cleansing water spouts are at temples throughout the island. They are sacred places filled with holy springs. The most famous is the Tirta Empul Temple. Women must have their shoulders covered when entering so if you choose to bathe in the spouts you'll need to be fully dressed.
Some of these water temples have healers facilitating the process and others, like Pura Mengening, are secluded and more of a personal spiritual experience. These spots are also popular for bathing so don't be surprised if you spot nudity.
8) Chase waterfalls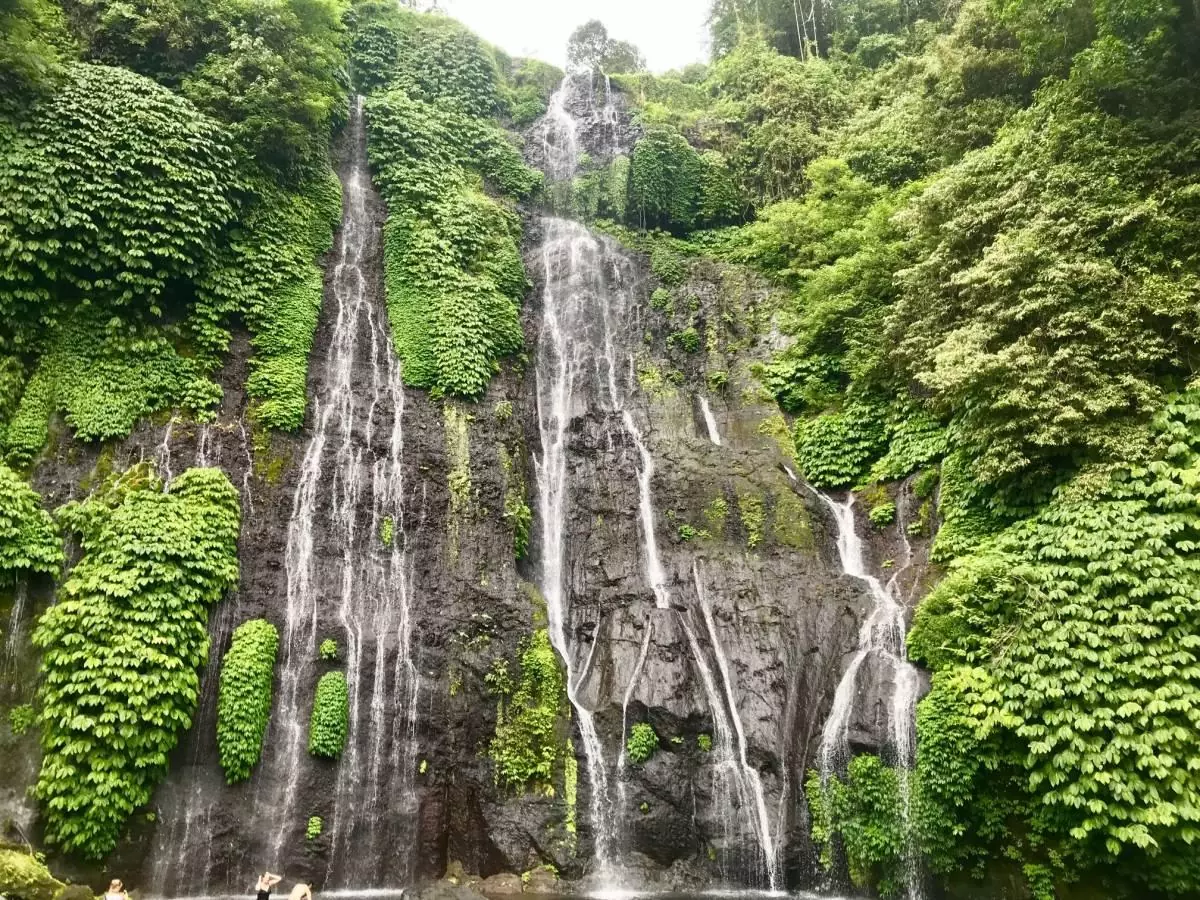 There are countless waterfalls around Bali. The one closest to Ubud is Tegenungan Waterfall. I call it the party waterfall since it's always packed with music playing. There are more private waterfalls, like the Banyumala Twin Waterfalls pictured above.
You can reach them via tuk-tuk. If you're interested, aim to see more than one waterfall on a trip since you can pair several of them together easily.
9) Take a yoga class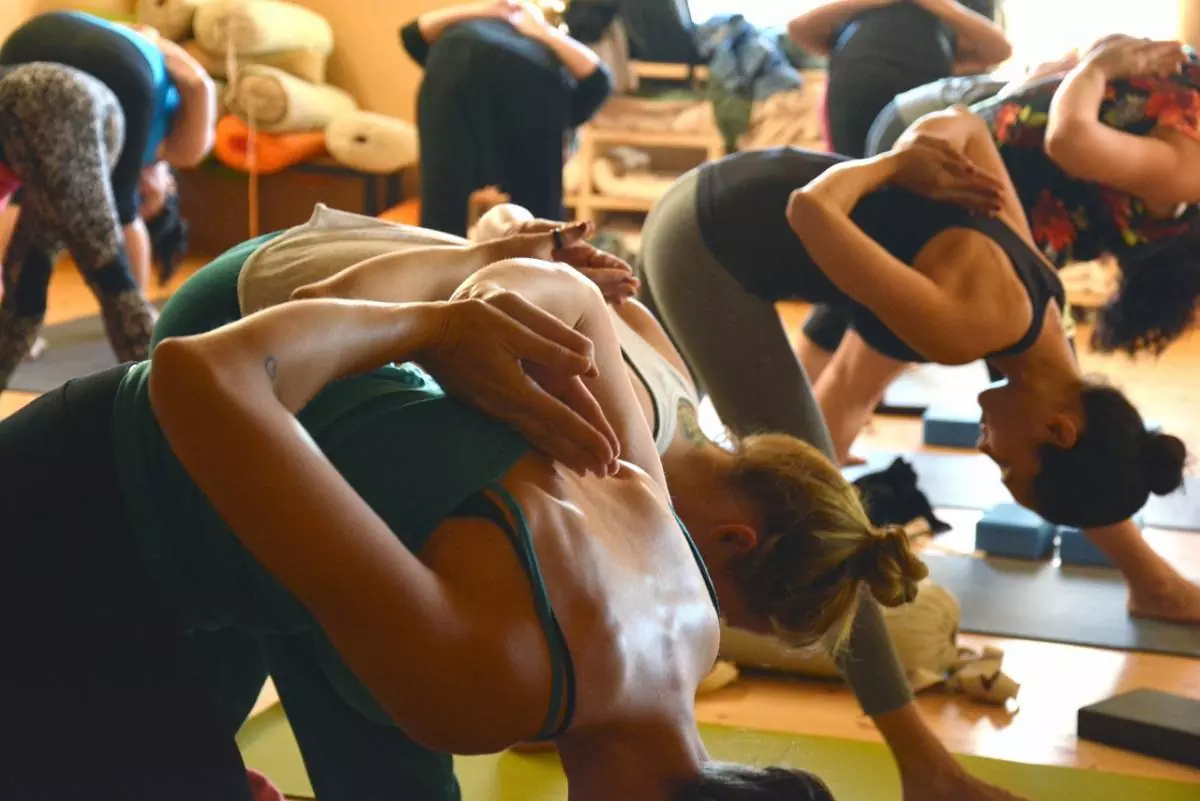 The most popular yoga facility in Ubud is Yoga Barn. They run classes constantly throughout the day. They also offer residencies so you can live your practice. They have different types of classes, like free-flowing dances, and a cafe on site with a popular vegan buffet and delicious juice concoctions.
If you're looking for a less crowded place, the Ubud Yoga House is out in nature and has a less crowded feel.
10) Visit the rice fields
Ubud is surrounded by rice fields, the most famous of which are the Tegalalang Rice Terraces. The best time to visit is early in the morning, before the crowds arrive. There's no cover in the fields so the sun can be brutal. It's muddy, so be prepared for a messy trek. You'll also find locals there allowing you to pose or take pictures for a fee.
In addition to an entry fee, there are donation spots along the way where you're prohibited from going further without a donation so make sure to bring cash with you.
11) Get your palm read
I didn't have a chance to do this while I was in Bali but I wish I had. There's palm reading and tarot card reading and while it's likely a tourist trap, I'm intrigued by the possibility that there's something to this centuries-old practice.
While the palm reader featured in "Eat Pray Love" has unfortunately passed, there are others who have made a name for themselves by providing this service.
12) Go to a museum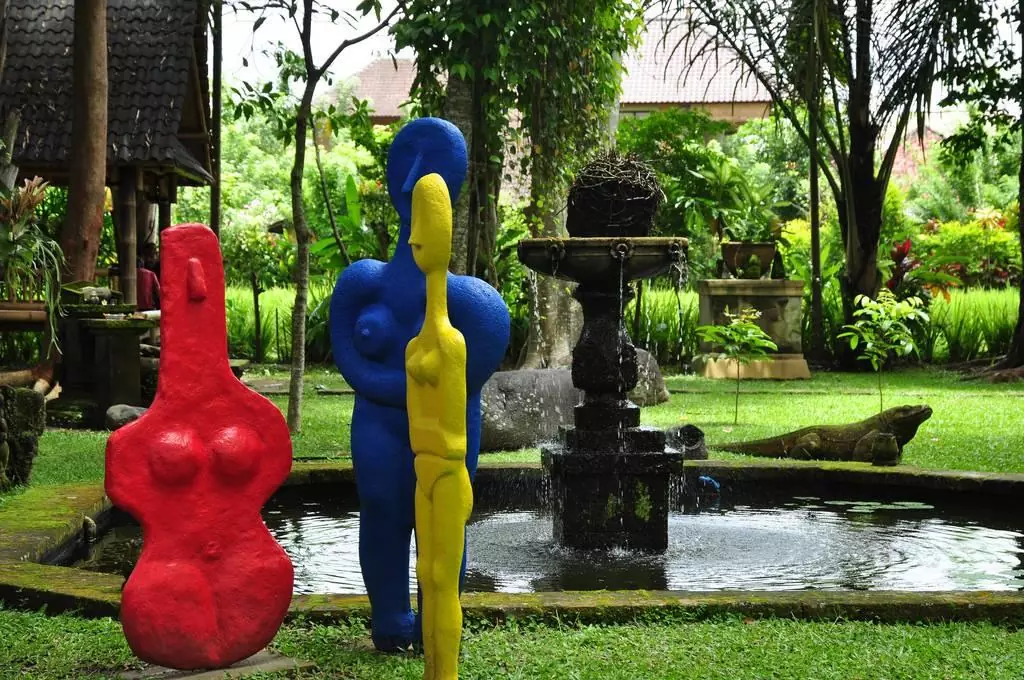 Given the quality of the artists in Ubud, it should come as no surprise that there are several art museums in the area. The ARMA Museum and Resort has an outdoor sculpture garden and modern works of art.
The Don Antonio Blanco Museum is one of the first collections from a foreign artist in Bali and features eclectic and larger than life pieces. It's more of an estate than a museum. There are exotic birds on the premises and you get a welcome drink with your ticket.
Another option for fine art lovers is the Neka Art Museum. Those interested fabrics and textiles should visit Threads of Life.
13) See silver being made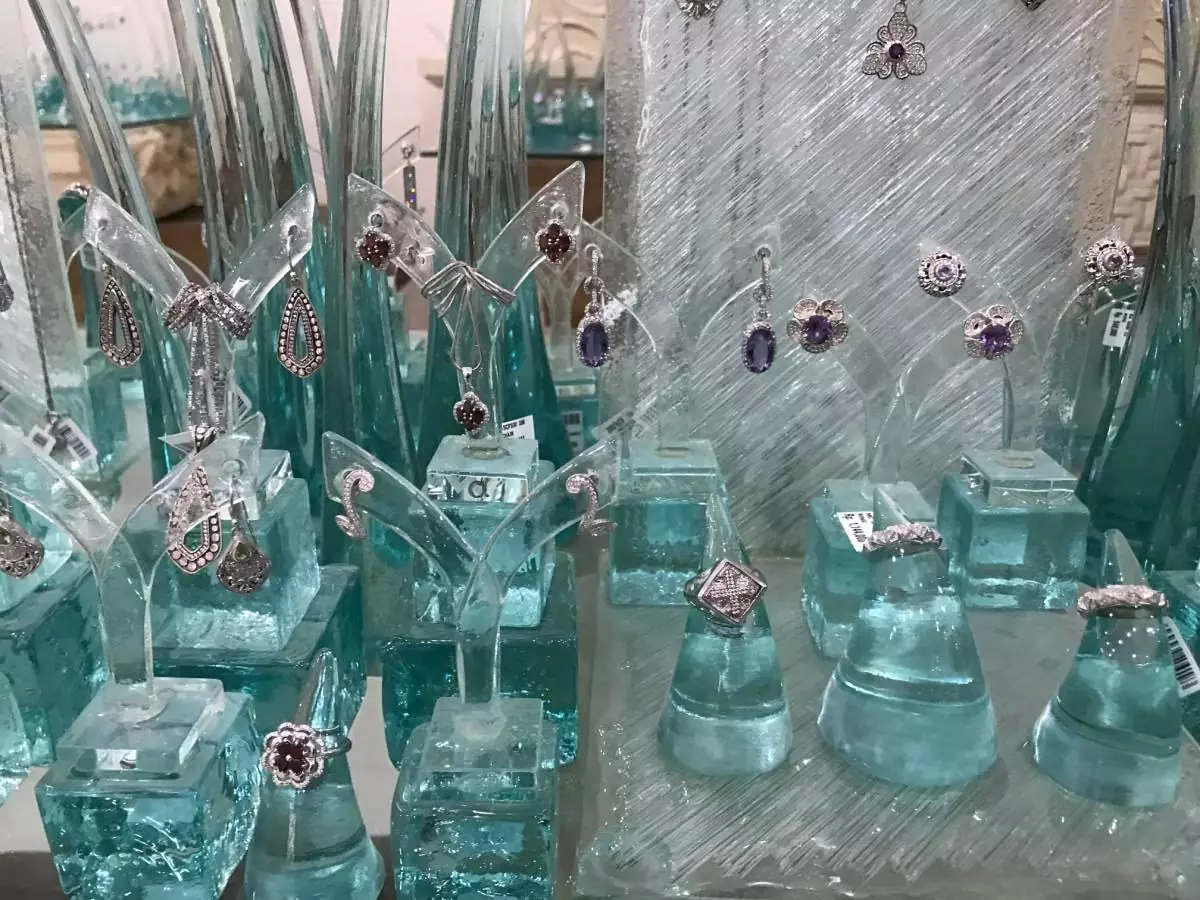 Did you know that Bali silver is some of the finest and purest in the world? The pieces are handmade and typically come with a certificate of authenticity.
If you're looking for a quality shop where you can watch silver being made and peruse one of a kind pieces, I recommend visiting Angel to Angel. It's outside the city but is owned and operated by a local female business owner and has pieces made with precious stones. There are opulent, high-end pieces available.
14) Take a sunrise hike of Mount Batur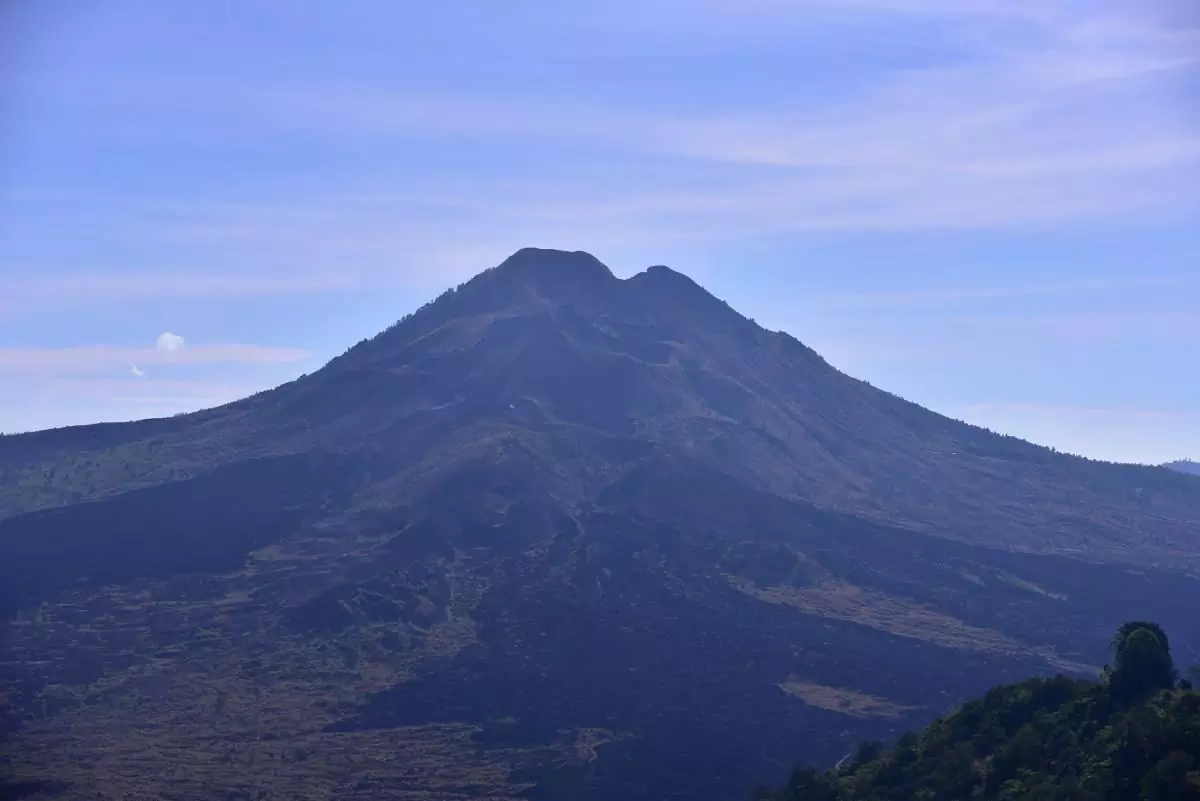 Mount Batur is an hour drive from the city but is a beloved hike. Groups leave early in the morning so that they can reach the summit in time for sunrise. That means that your hike will be done in pitch black, illuminated by your flashlight.
It's not a strenuous hike but Bali's environment can take a lot out of you, so pace yourself. It should take about 4-5 hours total.
15) Attend a Balinese ceremony
If you're staying with a Balinese family, chances are they will invite you to participate in their prayers and ceremony if you show an interest and inclination towards attending.
During my stay, my host family invited me with them to their family temple, located right behind the residence, and to a community ceremony. It was an incredible experience, and one I won't soon forget.
There's a lot to do in Ubud so this list is non-exhaustive, but it's a great place to start!
Till next time, safe travels.
RELATED POST: 10 MOST BEAUTIFUL PHOTO SPOTS IN BALI, INDONESIA
Liked this post? Pin me below.