Are you getting ready to hike the Bear Lake Trail at Rocky Mountain National Park in Colorado? Here's everything you need to know before you go.
Bear Lake trailhead is the most popular spot in Rocky Mountain National Park and it's not hard to see why.
With multiple alpine lakes, well-marked paths and dreamy views, it makes for one unforgettable day in nature.
Located near Estes Park, Colorado, Rocky Mountain National Park is a year-round retreat for families, hikers and adventure lovers.
The downtown area is charming, with bookstores and taffy shops to keep you entertained.
Boasting flowers in spring and skiing in the winter, there's never a bad time to visit.
In fact, Estes Park has more than 3 million annual visitors, 80% of them tourists.
Here's everything you need to know before you go.
RELATED POST: WHITEWATER RAFTING AT LA POUDRE RIVER, COLORADO
Where is Bear Lake trail?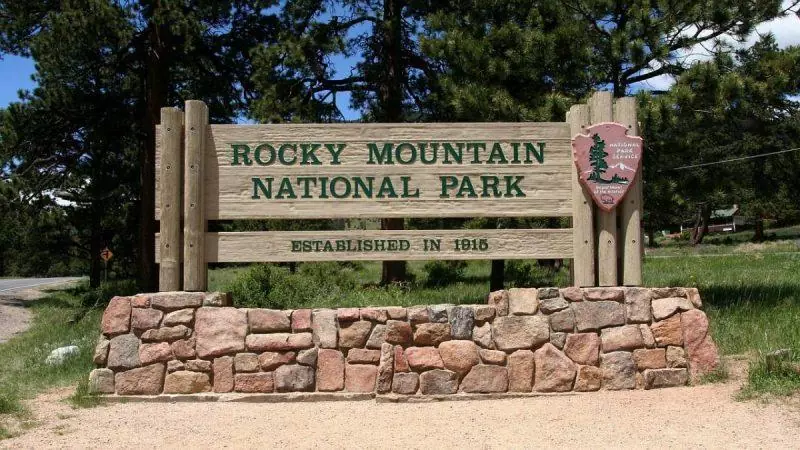 Bear Lake trail is in Rocky Mountain National Park, about an hour and a half northwest of Denver and an hour from Boulder.
It's easy to access while you're driving to Estes on wide open roads. Once you get into the park, however, the roads start to get windy and can be perilous at night.
It costs $25 per day to enter with your vehicle, although if you have a National Park Pass your admission is covered here and at more than 2,000 other locations.
You can also visit on a day when there's free admission.
Those pop up periodically, most commonly in April, August, September and November though the exact dates vary every year.
Note that the park gets very crowded on free admission days and trails are closed when the parking lots get full.
I visited during a free admission weekend in August and was not able to hike Bear Lake trail in the morning because I got there at 9am and both parking lots were already at capacity.
Visitor's Centers at Rocky Mountain National Park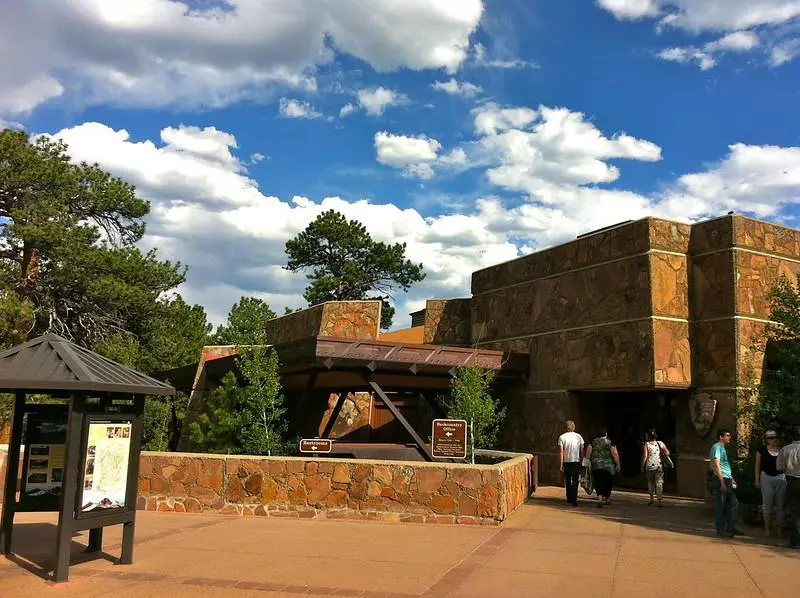 There are two visitor centers at two separate entrances.
I was excited to see Beaver Meadows, a building designed by architects from Frank Lloyd Wright's Taliesen school.
Aside from the architectural intrigue there isn't much to see here though, so I recommended stopping by Fall River Visitor Center instead which has a museum and restaurant.
Make sure you talk to a ranger before beginning your hike to get information on parking, programming and weather for the day.
They're extremely helpful, and it's good to know if any trails are shut down or if there's perilous weather conditions ahead of time.
They can also provide a free map if you need one.
Alpine lakes on Bear Lake trail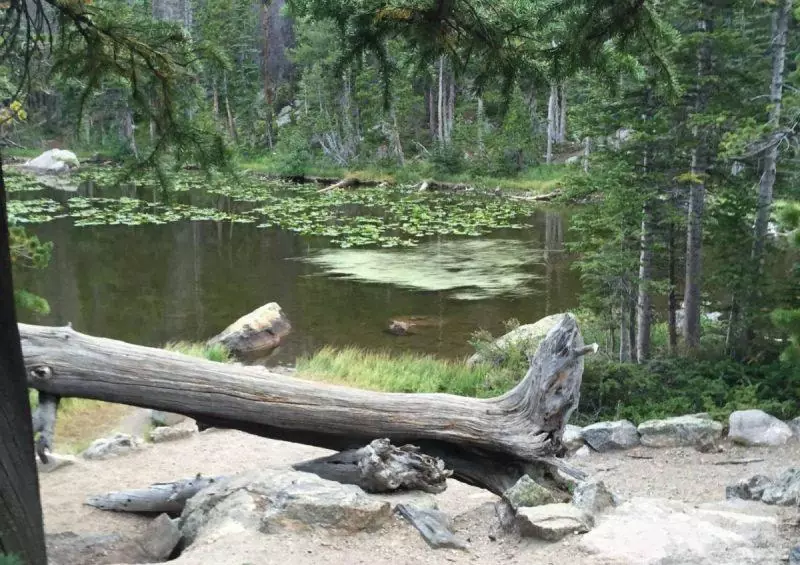 An alpine lake is a lake at 5,000 feet altitude or more. There are four alpine lakes total on this trail: Bear Lake, Nymph Lake, Dream Lake and Emerald Lake.
Bear Lake is the easiest to access since it's just a few feet away from the parking lot. It's also right by the ranger station.
They have limited hours so make sure to ask any questions you have before embarking on your trail as they probably won't be there on your way out.
Once you finish admiring Bear Lake, continue along the path towards Nymph Lake.
It's one of the most romantic places I've ever seen, covered in lily pads and offering secluded corners to sit and take in the beauty.
After that is Dream Lake and another two thirds of a mile from there is Emerald Lake.
The whole hike is just over 3.5 miles round-trip with moderate terrain.
You should be able to complete the hike in less than 4 hours, keeping a leisurely pace and stopping to take in the scenery.
Best time to visit Rocky Mountain National Park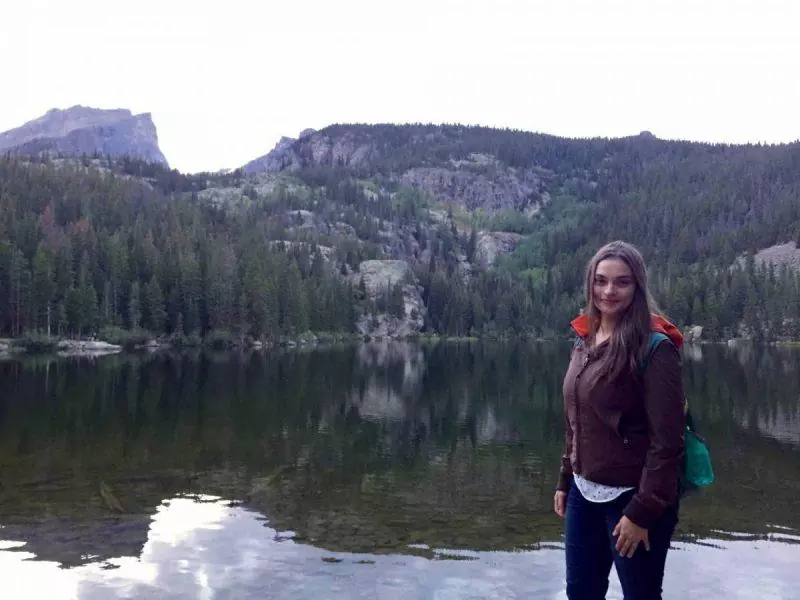 I went in August and loved it.
The weather was pleasant for hiking, not overly hot thanks to the elevation. The landscape was lush and creeks flowed freely.
The only downside is I didn't see much wildlife or flowers.
The summer months are the most crowded, between June and August, though you won't feel overwhelmed by people on the trail.
It's still peaceful, even if highly trafficked.
If you want to see flowers, I recommend visiting in the summer. There are wildflowers in bloom that cover the mountains.
It does get very cold here in the winter, so unless you're a fan of chilly weather, avoid that time of the year.
Know before you go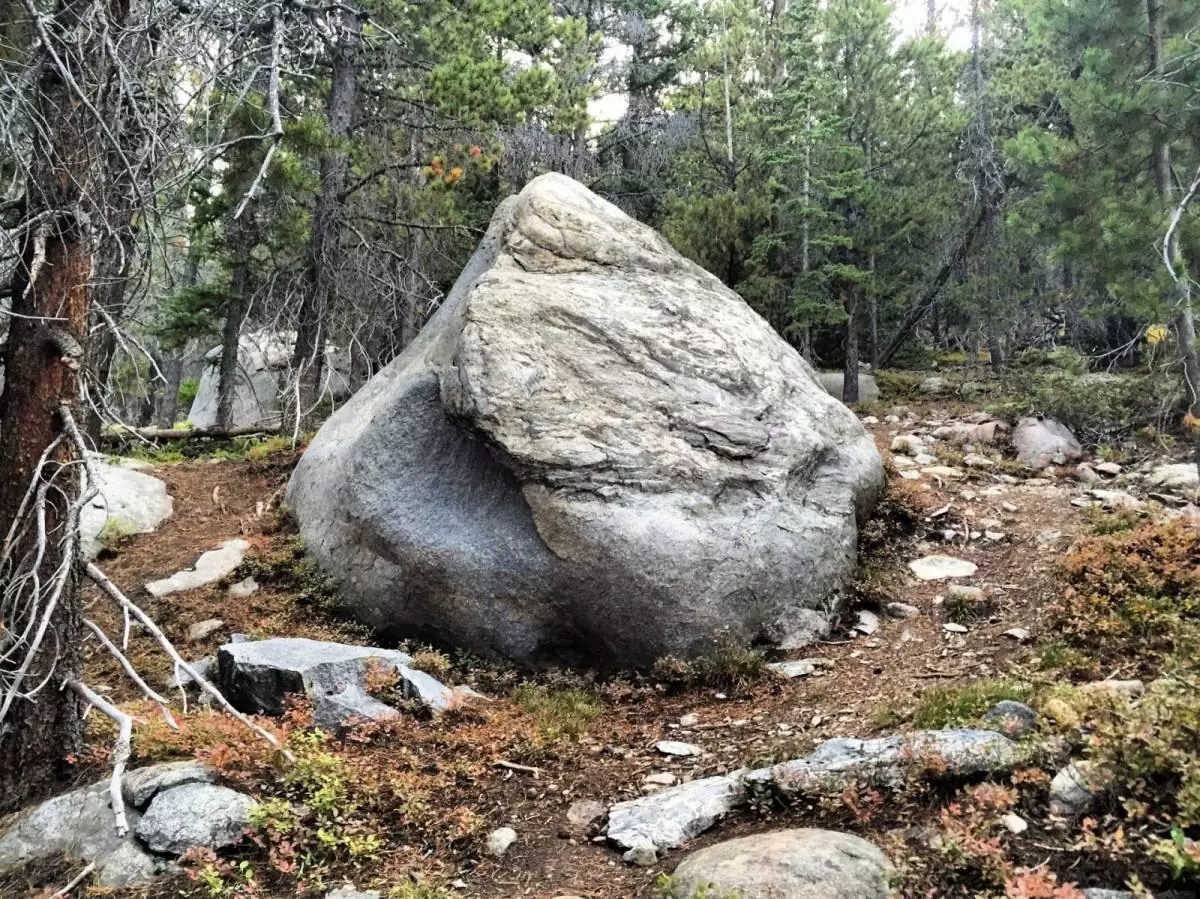 This is a great trail for experienced or novice hikers alike. If you're new, check out these tips on hiking for beginners.
Make sure to have a hiking jacket on that can keep you dry in case it rains. The weather is unpredictable. You'll also want to have good hiking boots.
The ranger station at the entrance puts on educational demonstrations throughout the day for free. They're popular with children but adults are welcome to watch and learn as well.
There are no trash bins or water fountains on the mountain so please take all your trash back out with you, and bring plenty of water.
The main parking lot fills up early — by 7am usually — but there's an overflow parking area and free shuttle service provided.
There are restrooms at the shuttle site, so take advantage and use them before your hike. Dogs or pets are not allowed on the trail.
Pro tip: If you go in the afternoon, like around 3pm, most of the morning people will have left by then and you may have a chance of parking in the on-site lot.
No matter what trail you choose or how you plan your itinerary, you're sure to love your time at Rocky Mountain National Park.
With views like this, how could you not?
RELATED POST: HIKING THE GRAND CANYON SOUTH KAIBAB TRAIL
Till next time, safe travels!
Liked this post? Pin me below.