Looking for more information about Trento, Italy? You've come to the right place.
Trento, Italy is the perfect spot for your next Italian vacation, you just don't know it yet. Located in Northern Italy, near the Italian Alps, it is an absolutely stunning blend of Italian and German influences.
Many people have a checklist of the biggest cities in Italy — Rome, Venice, Milan — but neglect the smaller cities that have just as much to offer at a fraction of the price.
You may hear this area also being referred to as "Trentino." The full name, Trentino Alto Adige, refers to the autonomous province that borders Austria and Switzerland, of which Trento is the capital city.
I recommend you fly into Venice or Milan and ride into Trento on train in order to find the best deals. Make your reservation in advance with ItaliaRail to ensure there are seats available on the train that departs on your schedule.
Curious to learn more? Here are 8 reasons everyone should visit Trento at least once n their lifetime.
RELATED POST: HOW TO SPEND 24 HOUR IN MILAN, ITALY
1. Italian charm without the crowds in Trento, Italy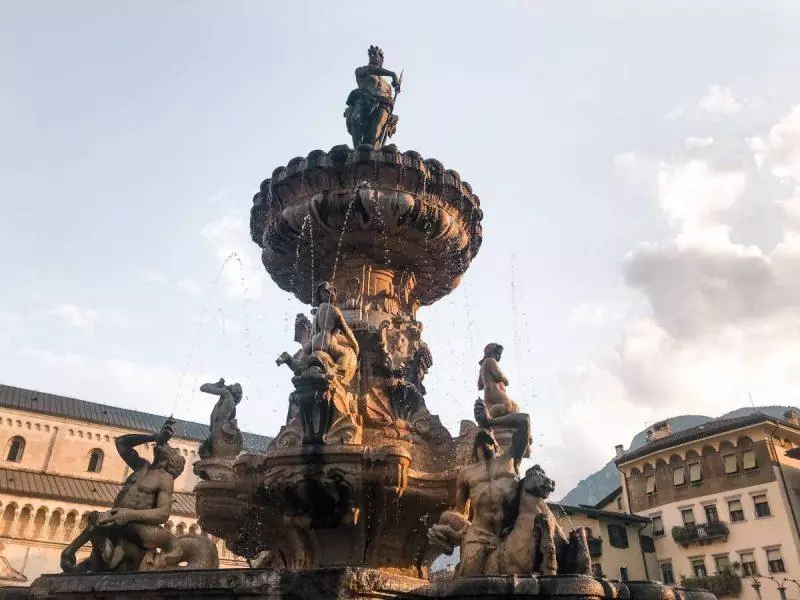 It seems too good to be true — Trento looks and tastes like the best of Italy, but you can walk the streets in the middle of peak season without worrying about dealing with throngs of tourists.
You hear Italian spoken around you more than English here, yet have all the amenities you need to be able to enjoy a comfortable vacation. From elaborate public fountains to wine tasting in a castle, there's much to see and do. Not to mention, Trento comes commonly equipped with strong WiFi connections and A/C.
The lack of tourists in this hidden gem means that rental and hotel proves are reasonably low. I stayed at a nice room for roughly $50/night at the Hotel Villa Garni Fontana in May. Not to mention, you're only 1 hour from Verona and 2 1/2 from Venice if you want to venture out.
With plenty of parking lots and street parking available, this is a great starting point for a European road trip. There's also a major train and bus station here if backpacking is more your style.
2. High end shopping at bargain prices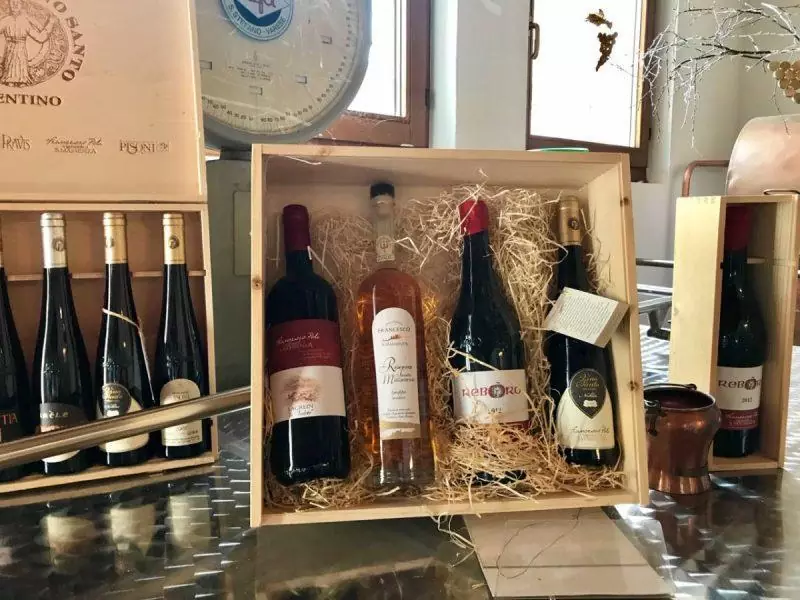 I loved strolling the streets of Trento because there seemed to be an endless selection of posh clothing shops. I saw well tailored dresses and trousers for €30. There was a sense of high style, similar to Milan but with far more reasonable ticket prices.
The Piazza Duomo in the city center is a good place to wander around if you're looking for smaller boutiques and speciality stores. You'll also find common designers and brand names like H&M and Max Mara if that's more your style.
If you want to check out different shopping areas around the city, you can easily catch a bus. They run on a tight schedule and if you get the Trento Card you can hop on/hop off just by showing your pass on your mobile. It also comes with discount at selected attractions.
3. Hearty meals served at restaurants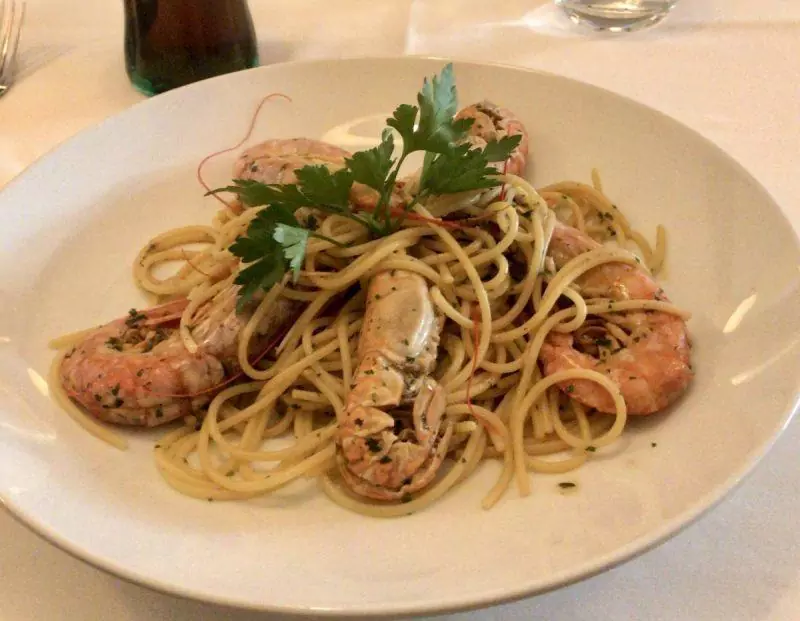 This is a pasta and pizza kind of place, with a side of risotto. If you're looking for hearty, soul-filling dishes, Trento is the place for you.
The city's location nestled near mountains and farms means the food is fresh. There's a lot of meat served here, more so than seafood, and you can find butcher shops throughout the city if you want to try your hand at cooking.
Farm-to-table is the trend here, with dishes featuring whatever vegetable is in season.
If you're really looking for a treat, I recommend you rent a car and visit Azienda Agricola Le Mandre, found roughly a half hour outside the city. They're a family owned farm with fresh gelato, cheese and the best panoramic view within miles. Bring your camera — this is a very photogenic place!
Another quick note on the cuisine here — there's a good sized Middle Eastern population here so I actually had one of the best shawarma of my life here. This is a good alternative to McDonalds if you're looking for something that's fast and budget friendly.
RELATED POST: A FOODIE'S GUIDE TO FLORENCE, ITALY
4. Trentino has an appreciation for arts and culture
One of the things I loved most about this city was its celebration of art and culture. There is currently an initiative to leave pubic pianos around the city so people passing by can stop and play.
I heard some of the most beautiful tunes by everyday people while I was there, adding a unique and magical soundtrack to the city.
There are also museums galore. If you're into religious art the Museo Diocesano has an impressive collection including a complete series of tapestries by Pieter van Aelst. The staff is knowledgeable and willing to assist, with tours available.
If you have children, check out the Museo Delle Scienze, the science museum, or the Gianni Caproni Museum of Aeronautics, Italy's oldest aviation museum.
5. Gelato (nuff said)
If you go to Italy and don't eat gelato, did you even go to Italy? The answer is no. Thankfully, Trento does not disappoint, with gelato shops all over town.
You can't go wrong no matter which storefront draws you in first, but if you're on a hunt for the best I recommend the easy to remember La Gelateria and Gelateria Igloo.
It's common for you to be able to choose more than one flavor. I recommend trying anything Nutella at least once. Go ahead, treat yo'self.
6. They make Trento Doc…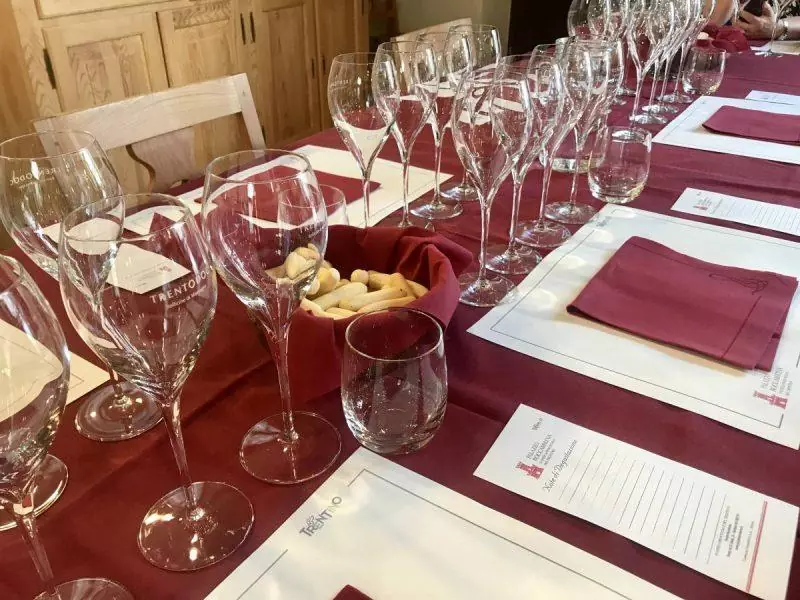 …And pour liberally. Trento Doc is like champagne, it just can't be called that since the grapes don't hail from France. The region is an avid producer of white grape varietals and makes many prized sparking wine, all commonly referred to as Trento Doc.
Altemasi, is one example. It's made from 100% Chardonnay and has pear and citrus notes. It costs about $30 per bottle and is the perfect addition to any picnic. Other popular labels include the Ferrari Rosé and Maso Martis.
You can taste Trento Doc in a relaxed setting at the Palazzo Rocabrunna, an experience I highly recommend.
7. The culture is varied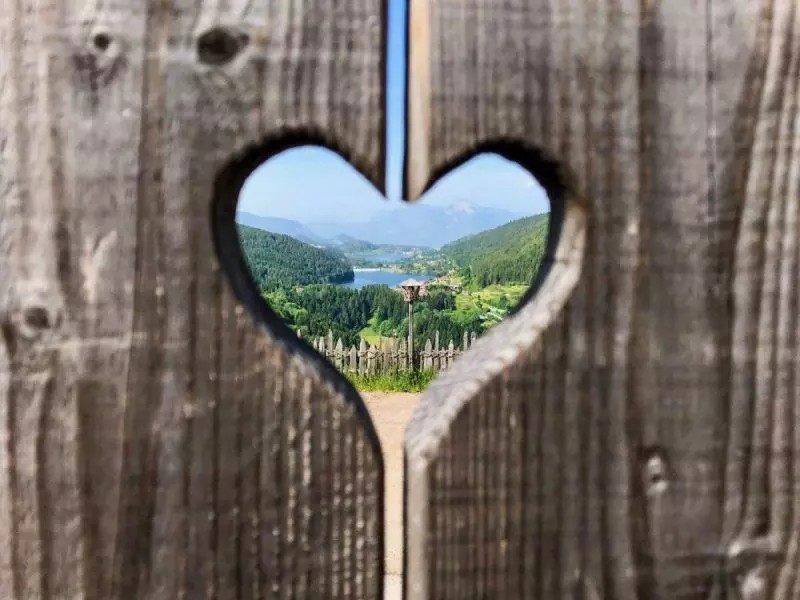 Did you know Trentino is home to 3 autonomous minority groups? The Mochine, Ladin and Cimbrian people are self-governing and have languages you won't hear spoken anywhere else in the world.
Since Trentino sits on a border, there are many cultural influences affecting everything from the cheese to the accents. Sit back and enjoy this lovely bend of people in one of Italy's most ethnically diverse and interesting areas.
Bonus? There's a general sense of respect and co-existence here.
8. You can get back to nature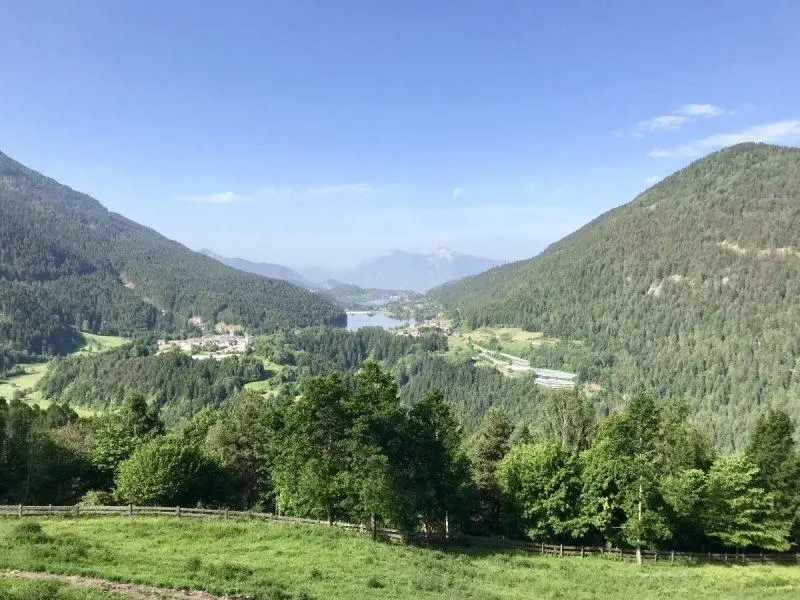 The Trentino region is unspoiled and rich with natural wonders for you to discover. I recommend getting up to the mountains for at least one night to be able to breath the fresh air and enjoy the views for yourself.
If you want to see hoodoos and cool rock formations, check out the earth pyramids at Segonzano. This is a nice hike, with berries and wild fruit you can forage along the way.
Interested in sleeping with bees and experiencing the divine frequency? The bee wellness experience at Apicoltura e Giardino d'Erbe will have you sleeping like a baby.
Chasing waterfalls more your style? The Cascada del Lupo path will have a special treat waiting you at the end. Rather see the power of water from underground? Hydrotour Dolomiti is an experience you won't soon forget.
In the winter, this is a popular spot for skiing, and that's just the tip of the iceberg. Trento is abundant with untouched scenery and wholesome outdoor adventures. Don't miss your chance to visit Trento, Italy before the secret is out!
Till next time, safe travels.
*Note: I was hosted by Visit Trentino while visiting the area and this post contains affiliate links. All opinions are my own.
Liked this post? Pin me below: