Looking for solo female travel advice? Find inspiration, tips and funny stories in my book, "The Solo Female Travel Book," a 2020 Readers' Favorite Award winner and #1 Amazon bestseller.
My first time traveling alone was to Australia.
I accepted a summer internship with the Australian Law Reform Commission in Sydney during my second year of law school, and it was an experience I'll always remember.
Unfortunately (or fortunately as it turned out), it involved traveling alone and stepping far out of my comfort zone.
For two months, I was literally across the world from everyone I knew, with little to no contact with loved ones due to a 14-hour time change and limited Internet access.
I was essentially alone, and what came out of that journey was a whole new set of friends and family, along with memories that will last a lifetime.
I was 23 years old.
Today, I relish the thought of traveling solo.
I embrace my identity as a solo female traveler and eagerly submerse myself in others culture, meeting new people and learning not to rely on the comfort and familiarity of a companion.
If you're thinking about traveling solo but haven't quite decided if you're ready to take the leap, I want to reassure you that it is perfectly safe and manageable.
It will also undoubtedly be a life-changing journey for you, even if you're just going on a weekend trip.
RELATED POST: 9 EMPOWERING FEMALE TRAVEL GROUPS YOU SHOULD JOIN TODAY
To help ease your fears and help you boldly go, I've put together a list of 4 essential tips for all first-time solo female travelers, as follows:
1) Pick a secure location
Nothing is going to make you feel more comfortable than feeling safe.
Safety starts with familiarity, so aim for a country where you speak the language.
There are more than 50 countries that speak English, including Guyana, Malaysia, Malta and South Africa.
Bonus points if you speak Spanish, that opens up another 20+ countries!
Next, make sure that you pick a place where the political climate is (relatively) stable.
This is subjective, since most people outside of the US find America to be a crazy unstable, mass-shooting-every-day kind of place.
From your lens, background and perspective, aim for a country you know to have an established government and history of political stability.
While terror can admittedly strike anywhere anytime, you will feel much safer in the streets of a highly frequented, tourist-friendly city like Toronto or Tokyo.
As time goes on and you become more comfortable traveling alone, by all means, explore traditionally "unsafe" regions to your heart's content!
But for those just starting out, take baby steps and go from there.
2) Keep others in the loop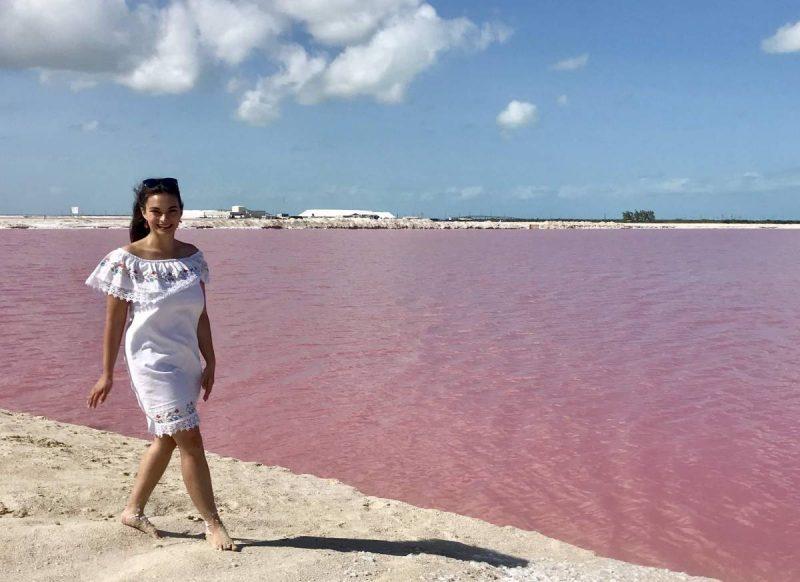 Let your friends and family know where you're going.
Plan your itinerary ahead of time and always email it to someone–with details including hotel information, tours booked, flights scheduled–just in case.
Always make sure to update your friends and family back home with any last minute changes to your itinerary as well.
Just because you're a solo female traveler doesn't mean you have to be alone.
No friends or family? Email your boss. Register with the US embassy in that country. Just let someone know of your whereabouts.
This may seem like overkill to some, but taking these extra precautions will help give you an added sense of security.
RELATED POST: ESSENTIAL ITEMS TO PACK IN YOUR CARRY-ON BAG
3) Take advantage of travel apps
If you do end up in a country that doesn't speak your language, download a translator app.
Pro tip: you don't need an internet connection to use Google Translate if you download content for your language of choice prior to leaving.
Also, make sure to get a map and metro app to help you navigate your chosen city if available.
A lot of people around the world use WhatsApp as an international messaging system to avoid excessive data or roaming charges.
You definitely want to have it available to keep in touch with anyone you meet on your travels.
With the right preparation, technology can everything easier!
RELATED POST: 99 INSPIRATIONAL QUOTES TO INSPIRE YOUR WANDERLUST
4) Do your research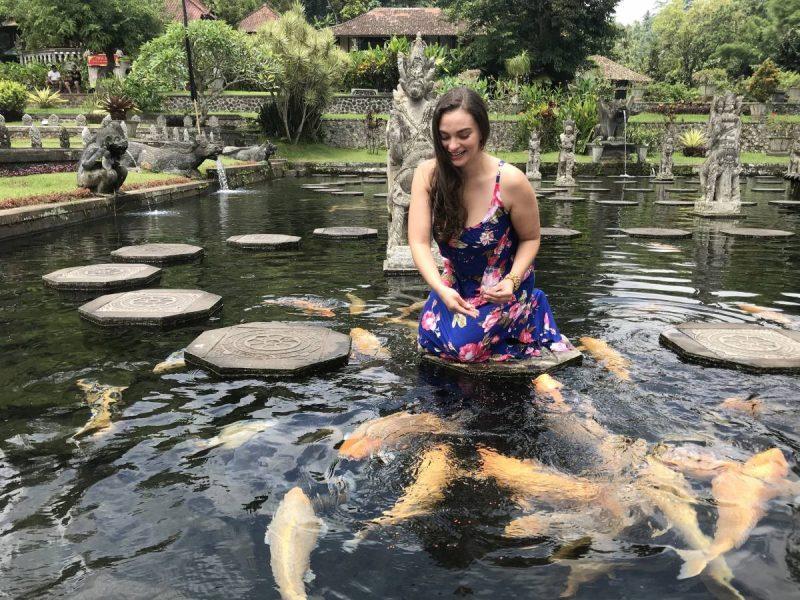 Knowledge is power, and that is doubly true for the solo female traveler.
Before I go anywhere, I stop by the library and rent every book possible about my destination.
I read about the culture, traditions, and must-see locations.
I spend hours online perusing Lonely Travel or Trip Advisor forums, gaining knowledge from others who have been there firsthand.
I plan out my metro and walking routes, from the hotel to the tourist stops to the restaurant and back again.
Every single detail is accounted for. You know what that gives me? Control.
Even if something fails to go according to plan, which it inevitably does every single time, I'm never truly lost.
Something will always ring a bell. There will always be a way to get back on track, because I've already made myself comfortable with the big picture and the tiny details.
Again, this may seem like overkill to some, but when you're traveling unaccompanied you don't have another person to rely on when things go wrong.
You have to rely on yourself, and it would be great if your self had a little bit of knowledge to go on.
I hope these tips help you gain control and peace of mind before embarking on your first solo trip.
The fact that bad things happen doesn't mean we stop living–it just means we get smarter about it.
Want even more solo female travel tips? Check out my book, "The Solo Female Travel Book," a 2020 Readers' Favorite Award winner and #1 Amazon bestseller.
Best of luck and till next time, safe travels!
RELATED POST: 8 REASONS YOU SHOULD TRAVEL SOLO
Liked this post? Pin me below.