Are you looking for the best places to eat in Billings, Montana? You've come to the right place.
Billings is nicknamed Montana's Trailhead. Featuring the second largest airport in the state, it's a place many pass through on their way to attractions like Yellowstone, Glacier or Little Bighorn.
But Billings is a destination in itself, especially for food and nature lovers.
There are many delicious places to eat in this city, from steakhouses to southern comfort food. You won't go hungry here!
If you're on the hunt for good grub in Billings, Montana, here are some of my recommendations for the best places to eat.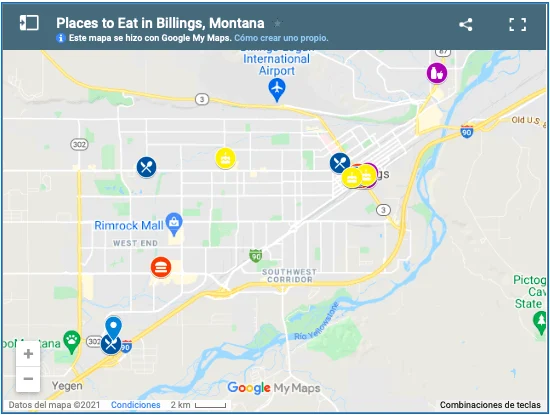 RELATED POST: BEST RESTAURANTS IN CODY, WYOMING
Breakfast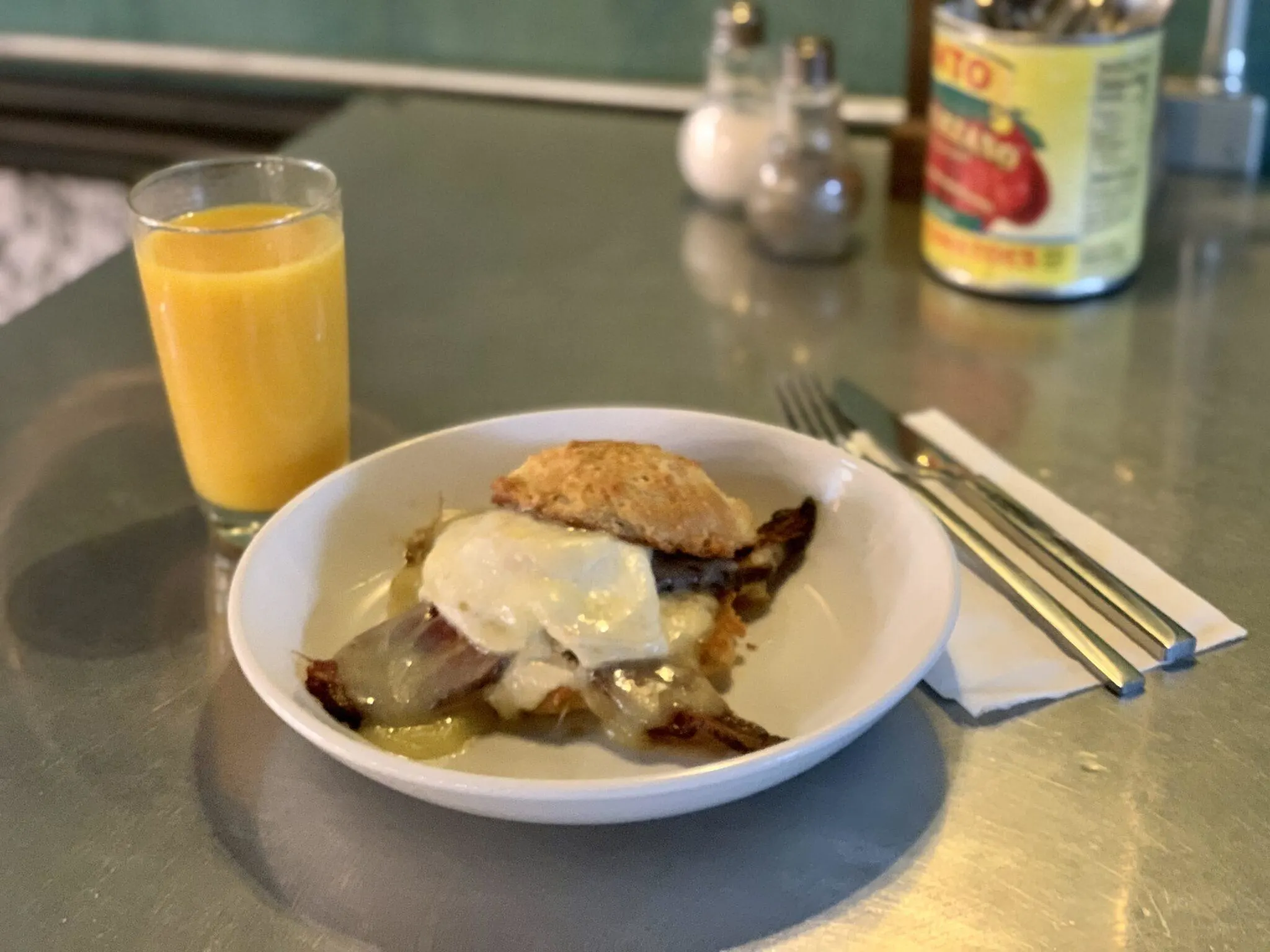 1) The Sassy Biscuit
With a name like The Sassy Biscuit, you know it's gonna be good! This Black-owned establishment offers a play on traditional biscuits, serving hearty breakfast dishes while accommodating vegetarian and gluten free diets.
2) The Fieldhouse
This American eatery typically serves lunch and dinner but are a great find for brunch on the weekends. They have unique dishes like fried chicken Benedict and libations like mango mimosas.
3) Montana Jack's
If you're craving breakfast all day for reasonable prices, this casino restaurant will hit the spot. They serve items like biscuits with chorizo jalapeño gravy and tenderloin steak tips and eggs.
4) Cafe Zydeco
With 3 locations in Montana, this restaurant serves Cajun comfort food that people can't get enough of. Try their beignets on Saturdays and Sundays or the crawfish omelette smothered in étouffée.
5) McCormick Cafe
If you're craving crepes or banana pancakes, you'll love this diner serving breakfast and lunch. They have soups, salads, deli sandwiches and burgers. They close at 2pm.
Lunch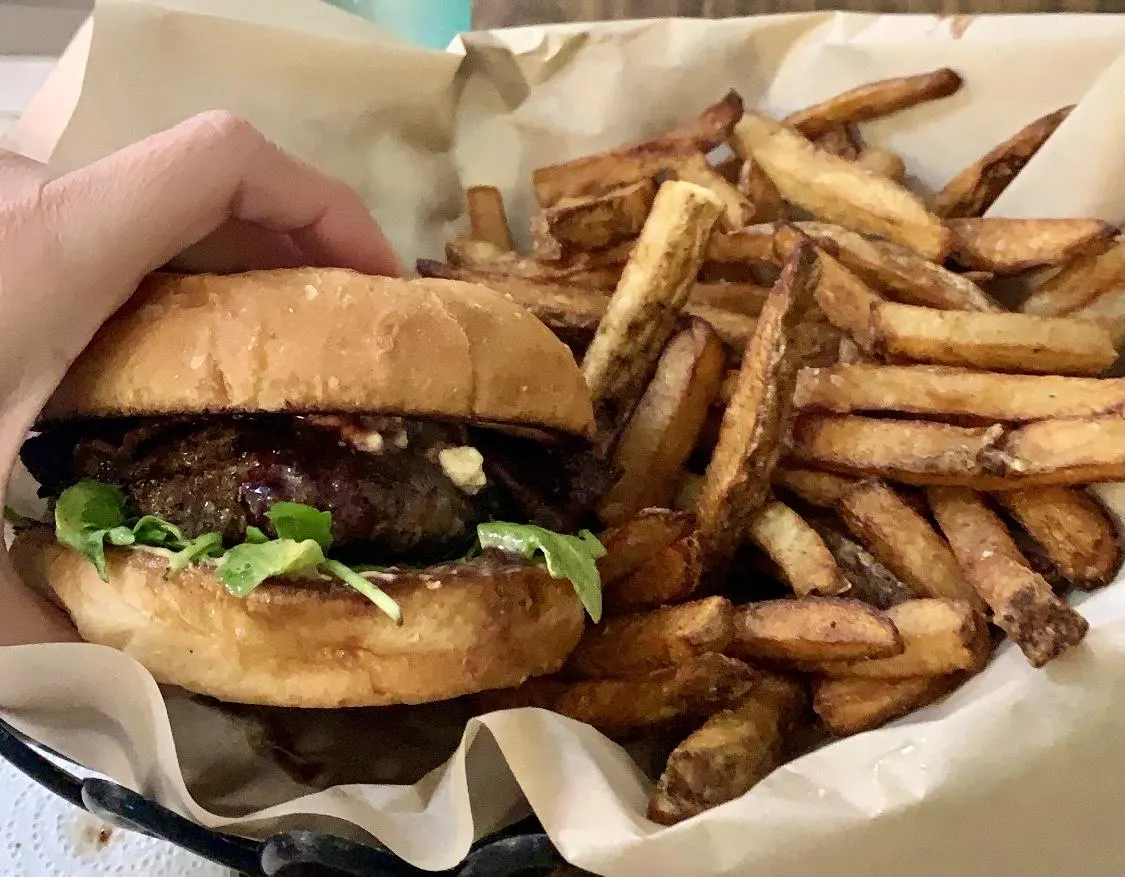 6) The Burger Dive
If you're looking for the ultimate, satisfying brunch, bring your stretchy pants to The Burger Dive. This award-winning joint is filled with nostalgic decorations and features the "I'm Your Huckleberry" burger with Huckleberry Hatch chili barbecue sauce, bacon, goat cheese, arugula and roasted red pepper mayo.
7) Jook – A Chicken Joint!
This is The Sassy Biscuit's alter ego, as the building takes on new life for lunchtime. They serve southern classic like fried chicken sandwiches, collard greens, mac & cheese and banana pudding.
8) Dickeys BBQ Pit
In operation for 80+ years, DIckey's is a Billings staple that sells slow-smoked BBQ. This is a meat lover's delight with chicken, pulled pork, ribs, brisket, kielbasa — you name it!
9) Wild Ginger
If you're looking for a sushi spot in Downtown Billings, this Japanese restaurant is for you. They have hibachi as well as live music on Saturday nights. They offer hot dishes in addition to sushi rolls and are a more upscale place, both in price and atmosphere.
10) Staggering Ox Restaurant
This quirky lunch stop serves their sandwiches in bread cylinders.Classics include the "S.O.B." (Sandwich of Billings) with salami, pastrami, mozzarella, provolone, tomatoes, peppers, onions lettuce and sauce. They also have a veggie dip that comes with alfalfa sprouts and sunflower seeds. .
Dinner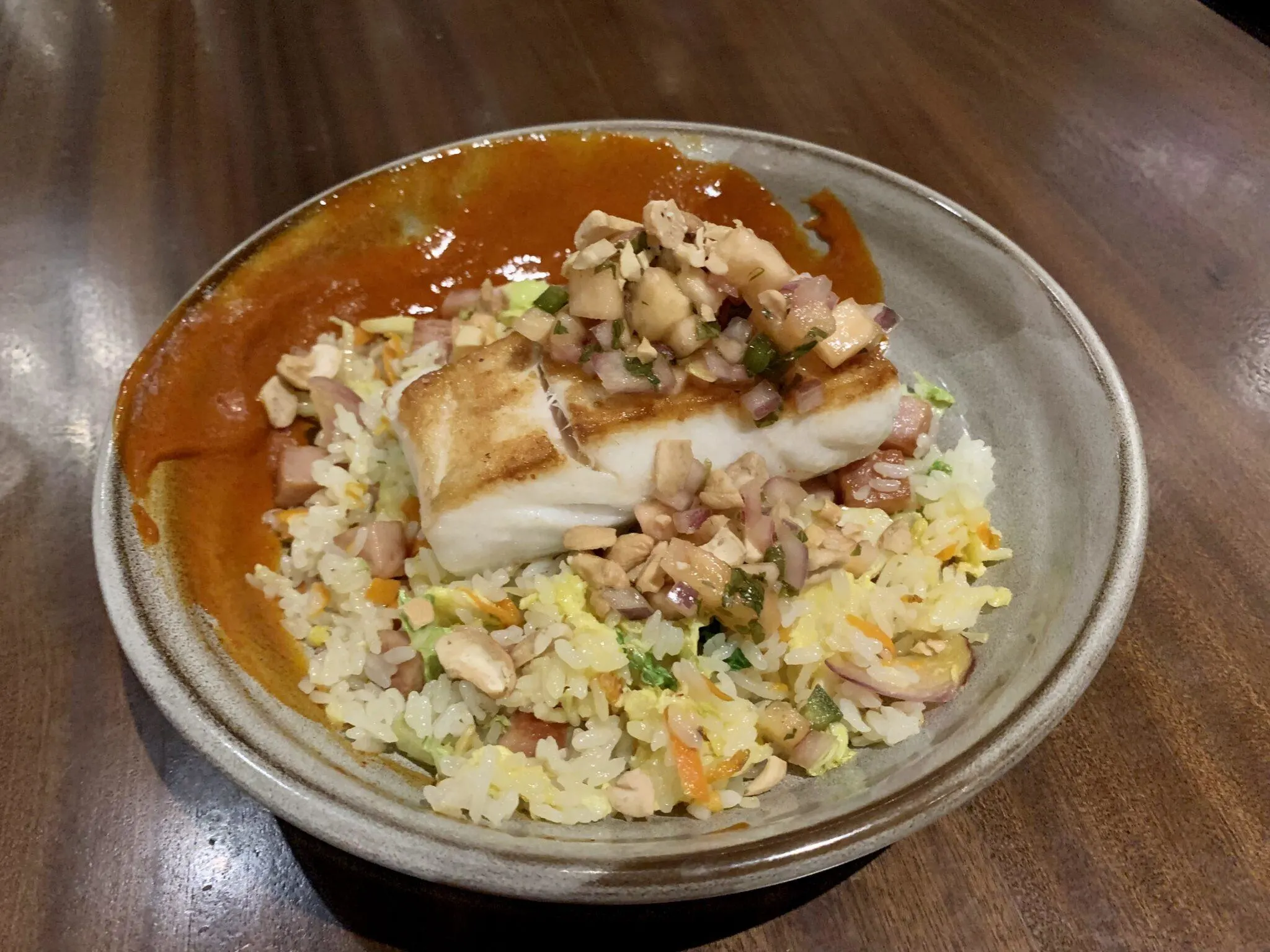 11) Walkers Grill
A Billing's favorite, this place will not disappoint for dinner. They have gourmet dishes at affordable prices in a chic atmosphere. They have a small parking lot on site and public parking across the street that is free during weekends. I had the halibut and it was juicy, flavorful and perfectly cooked. The mushroom soup appetizer was both filling and photogenic.
12) ENZO
Bistro Enzo is a small, boutique restaurant focused on quality ingredients. They feature locally sourced ingredients, including meat from Montana ranches, and daily specials. I had a plate of mussels that was a generous portion size and really hit the spot.
13) Montana's Rib & Chop House
Steak and ribs are the most ordered items in this casual restaurant with multiple locations throughout the state. The prices can be a bit higher than expected but they have large portions and a large menu to match.
14) Juliano's Restaurant
This restaurant is located downtown in a converted stable from the 1920's. The dishes have an Asian flare and you can find unusual menu items like oxtail and peanut soup, grilled quail and duck confit.
15) Stacked
Honey cornbread chicken and waffles and bacon Mac grilled cheese are two examples of the creative, filling dishes you'll find at this restaurant. They have a relaxed but upscale environment and are affordable for family and group outings.
Dessert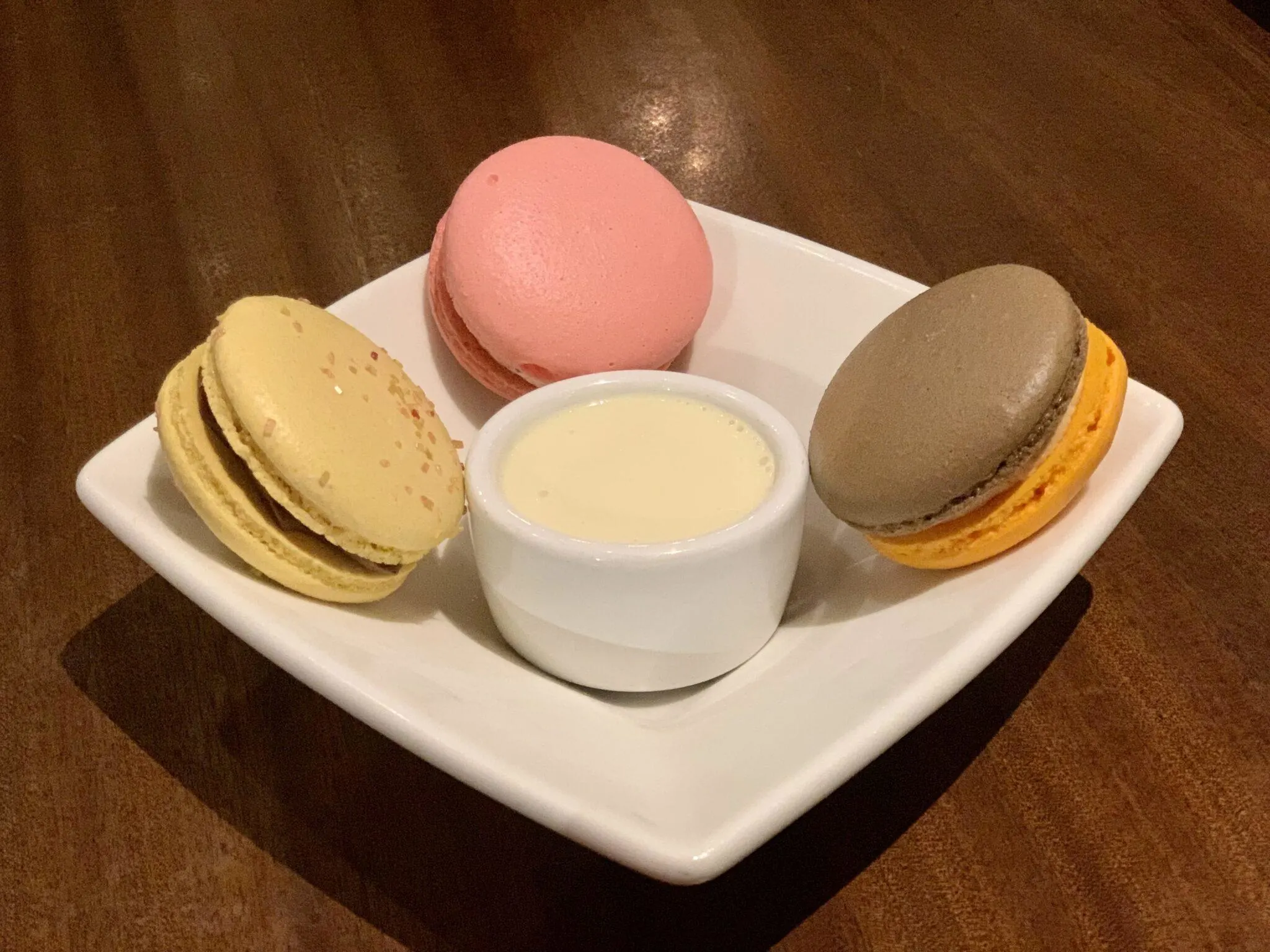 16) Veronika's Pastry Shop
This unassuming pastry shop has a blend of French and Russian cuisine. Everything is baked fresh and can sell out quickly on busy days so go early. The strawberry danish and turnovers are always a hit.
17) Brockel's Chocolates
Try handmade chocolate delicacies from, truffles to malted milk balls, in this charming confections shop. They have caramels and special occasion offers like chocolate covered strawberries for Valentine's Day.
18) Caramel Cookie Waffles Co.
If you like stroopwaffles or Dutch sweets in general, you need to stop by Caramel Cookie Waffles Co. They also have breakfast pies and croissants as well as good soups and salads for lunch.
Happy Hour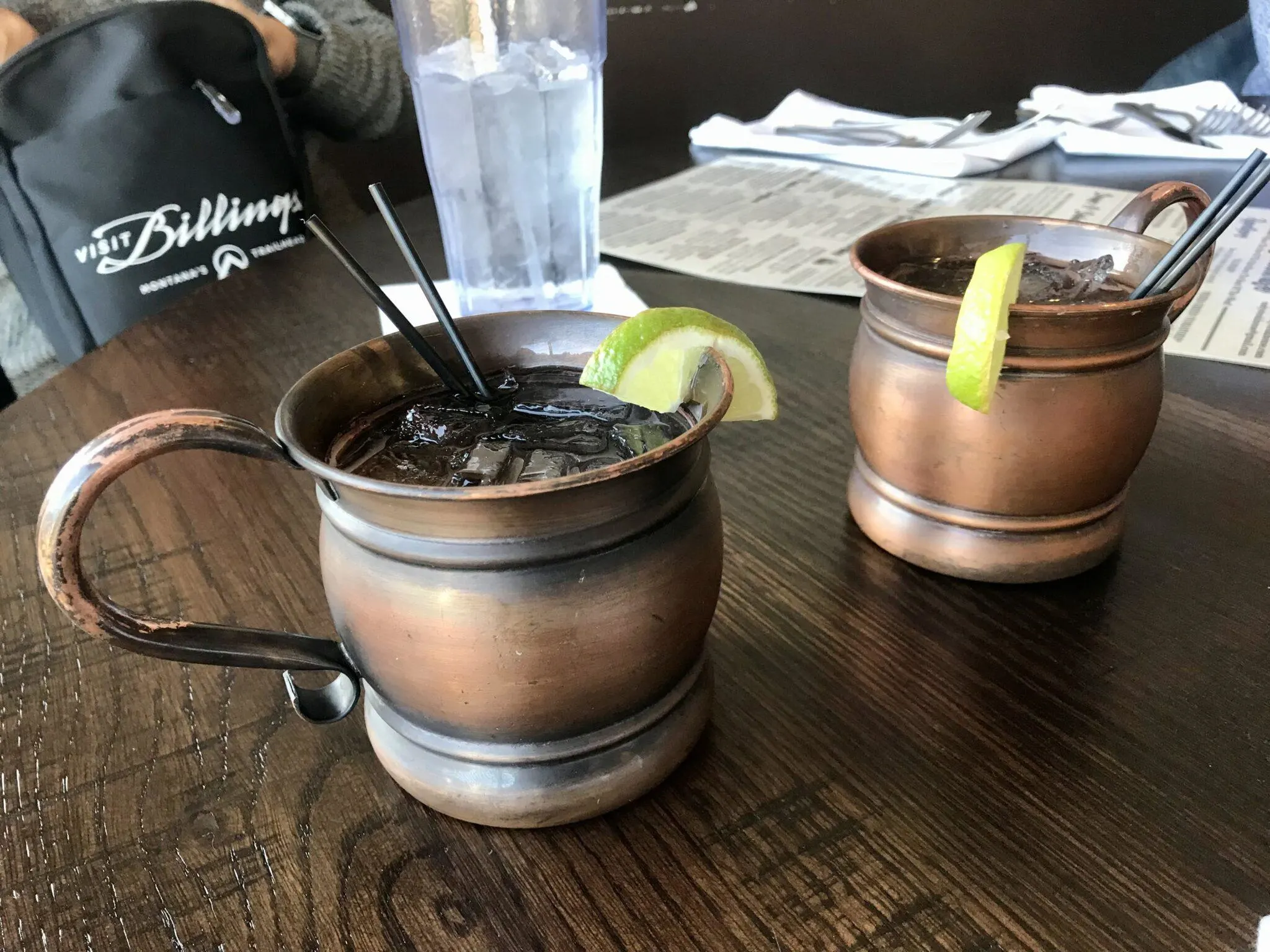 19) Jake's Bar & Grill
This steakhouse is located right across from Walkers. They have Happy Hour from 4:30-6pm every day with $2 off craft beer, wine by the glass, mixed cocktails and appetizers. Note: They are closed on Mondays.
20) The Windmill & Bar 51
They are self proclaimed as having the best Happy Hour in town, from Monday to Thursday, 4pm–6:30pm. They offer deals like $3 domestic beers and $4 well drinks. On Tuesdays they have select pints for $2 all night and on Wednesdays they have a 1/2 pound basket of signature prawns for $15.
21) The Montana Club Restaurant
Happy hour starts early here, from 3pm-5:30pm every day. They have a BOGO offer where you get 2 for 1 Drinks and $5 Appetizers. Fridays are also martini nights where you can get a top shelf martini for only $6 from 5:30pm to close. Try the Huckletini for a local twist on a classic.
RELATED POST: HOW TO SPEND A WEEKEND IN BILLINGS, MONTANA
Note: This post was sponsored by Visit Montana. All opinions are my own.
Liked this post? Pin me below.