16 years ago, a woman named Linda began Linda's Dutch Pancakes and Pizzas in Palm Beach, Aruba. Today, her son Stefan continues her legacy, managing the business along with his brother in his mother's memory. Not only will you find the best breakfast in Aruba at Linda's, you'll come across an atmosphere befitting of the island—friendly, easygoing, and consistent with Aruba's trademark as one happy island.
Located just minutes away from all the major hotels in Palm Beach, Linda's is easily accessible by taxi. There are outdoor and indoor dining options, and food to accommodate those seeking something sweet, savory or even boozy.
RELATED POST: A REVIEW OF THE BOARDWALK SMALL HOTEL IN ARUBA
I had the pleasure of being hosted by Stefan for breakfast during my trip. I went on a Saturday morning around 8:45am. There was already a small crowd building but thankfully I didn't have to wait for a table indoors. Make sure you go early if you want to beat the rush, this is a popular spot with locals and tourists alike.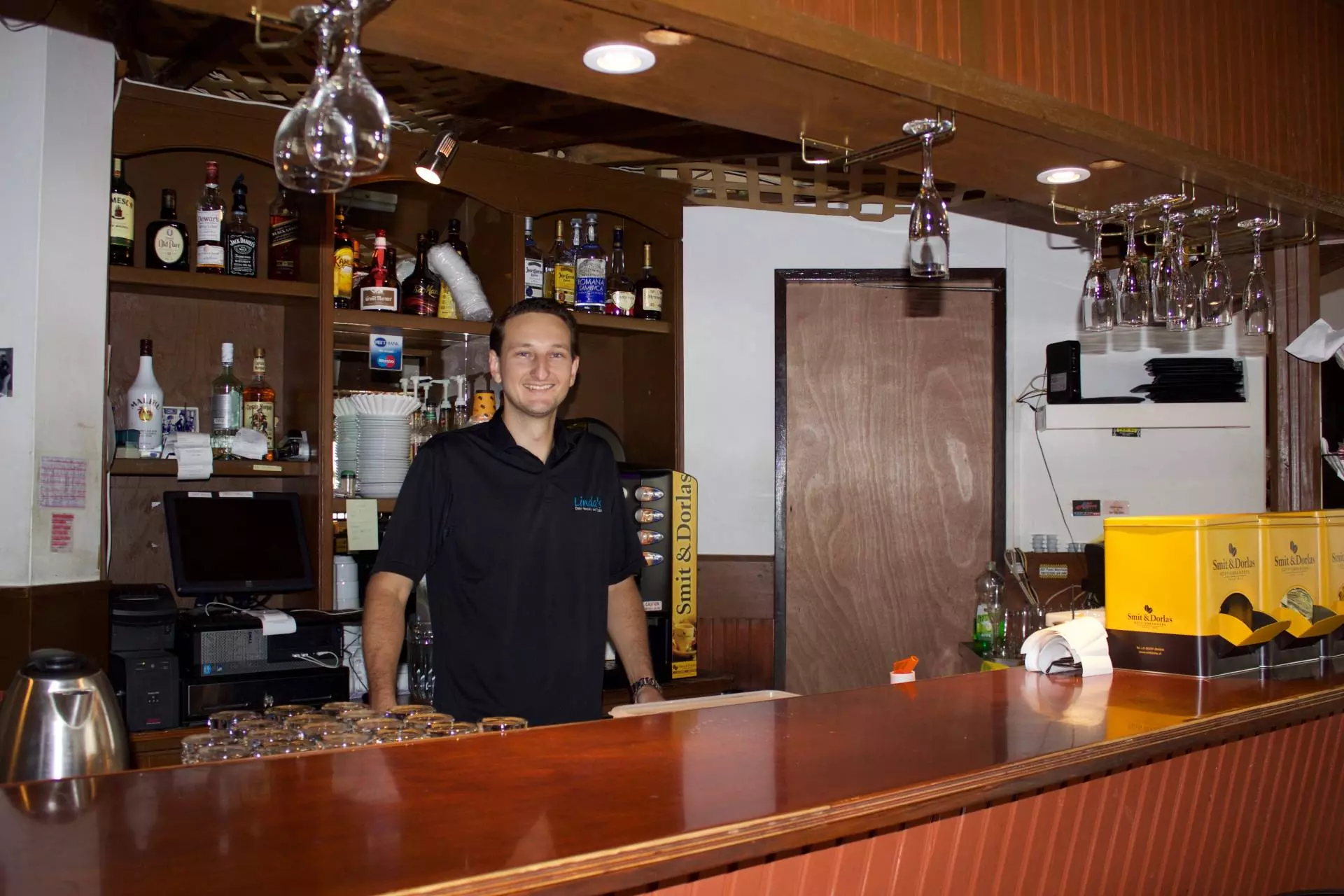 Guests have three options for seating: a covered patio, indoor tables and bar. Those wishing to accommodate a larger party should opt to sit outdoors. There isn't a bad seat in the house, however, since the staff is constantly walking around to make sure everyone is tended to. You won't be put in a corner and soon forgotten here.
I sat indoors and was charmed by the decorations. There was an antique oven that has been in Stefan's families for decades, though its exact date of origin is unknown. It's in pristine condition, with all the original hardware, the porcelain pristinely intact and hand painted flowers adorning the borders. The clogs and tulips on top were a nice touch, paying homage to the family's Dutch origins.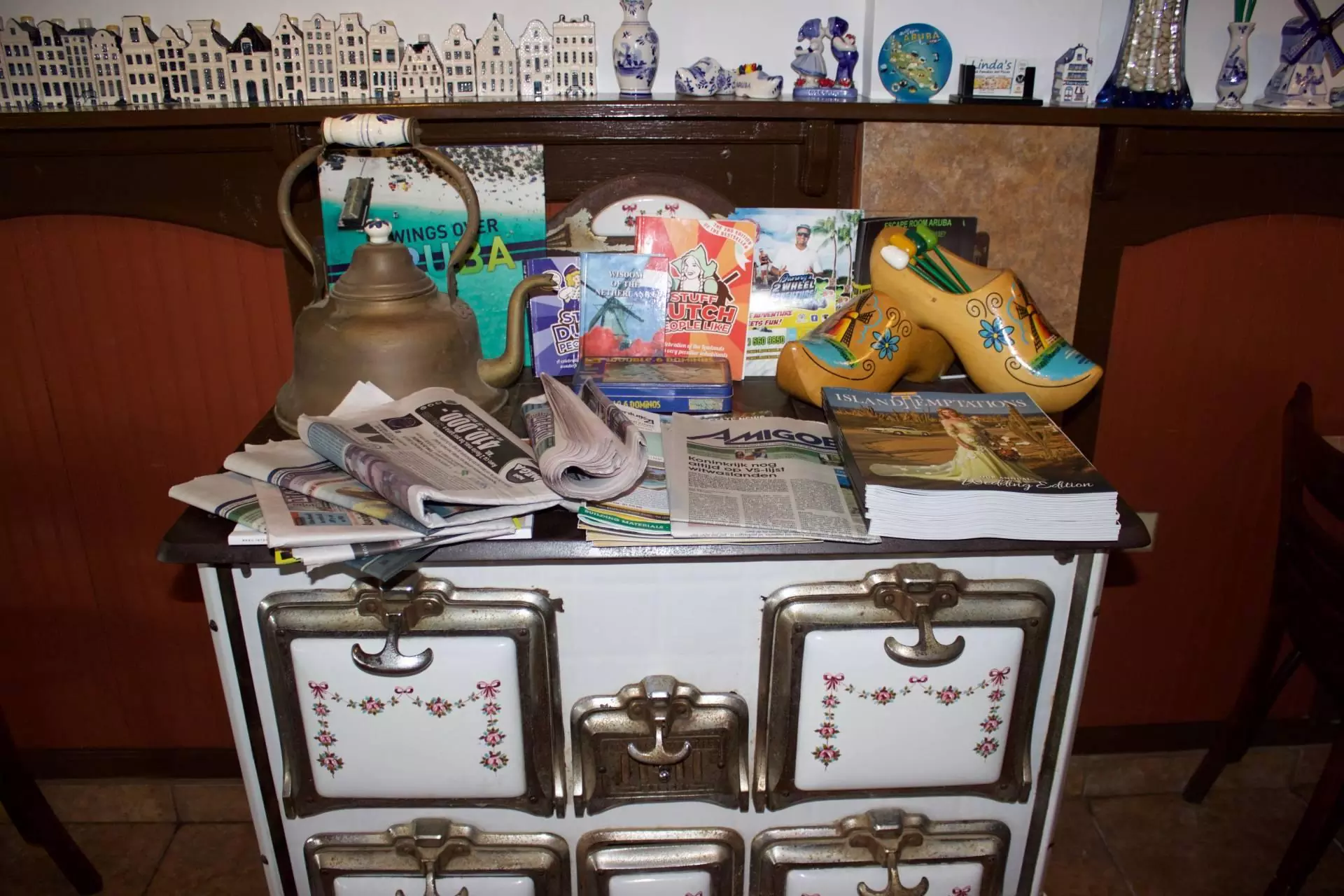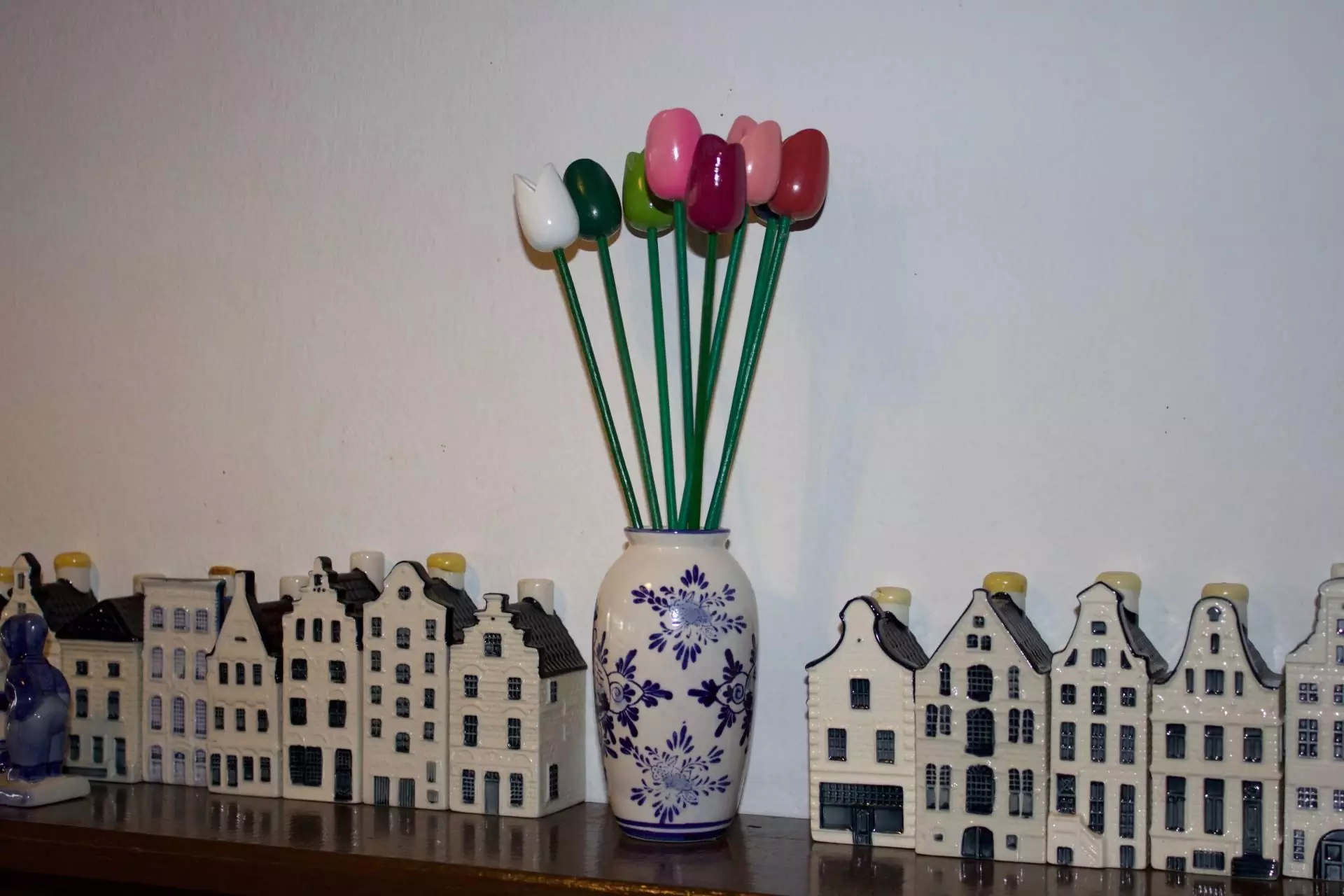 The miniature houses lining the border of the restaurant were even more interesting. Turns out, KLM Airlines provides delft blue collectible houses filled with Dutch gin to all its business class passengers. There are 96 total, and catching them all is like an airline Pokemon craze.
The restaurant's collection is proudly displayed along the inside walls and is impressive! Each house is individually designed to depicts a real house in the Netherlands. KLM announces a new house to add to their collection in the fall of each year. Each one is identified by a number on the back.
If you help complete the collection, there are pancakes waiting as your reward! You can read more about the delft blue house craze here.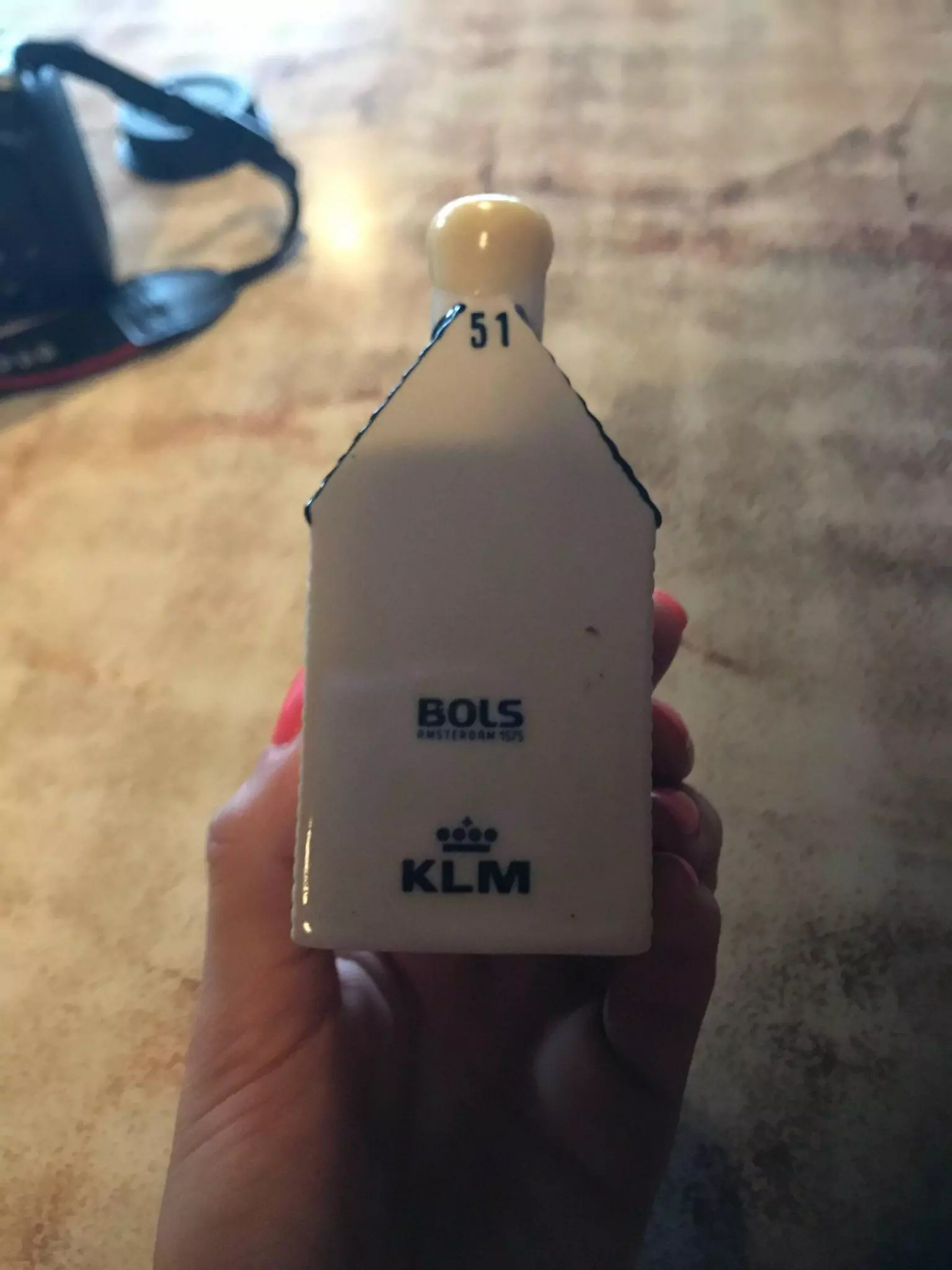 Now on to the good stuff–the food. As the name suggests, this is the place to go for Dutch pancakes. Linda's will accommodate all tastes. I went in with a sweet tooth so I opted for strawberries and cream, pictured below, but there's a bacon and gouda option was a solid runner up when looking at the menu.
Also, if you want some pep with your pancake, you can choose to have a shot of liquor on the side. Nothing like rum and bananas on your Dutch pancakes to kick off your vacation in Aruba! Don't forget to try the maple syrup, it comes from the Netherlands and is another display of the attention to detail and authenticity of the venue.
Linda's Dutch Pancakes and Pizzas is open Monday to Saturday from 8am to 2pm and is a great way to start your day in you're staying in the Palm Beach area or just looking for somewhere to sample local cuisine from the Netherlands while in Aruba.
RELATED POST: 7 UNIQUE AND UNFORGETTABLE EXPERIENCES IN ARUBA
Looking for more beachside fun? Here are 4 islands in the Caribbean you can't miss.
Till next time, safe travels!
Liked this post? Pin me below!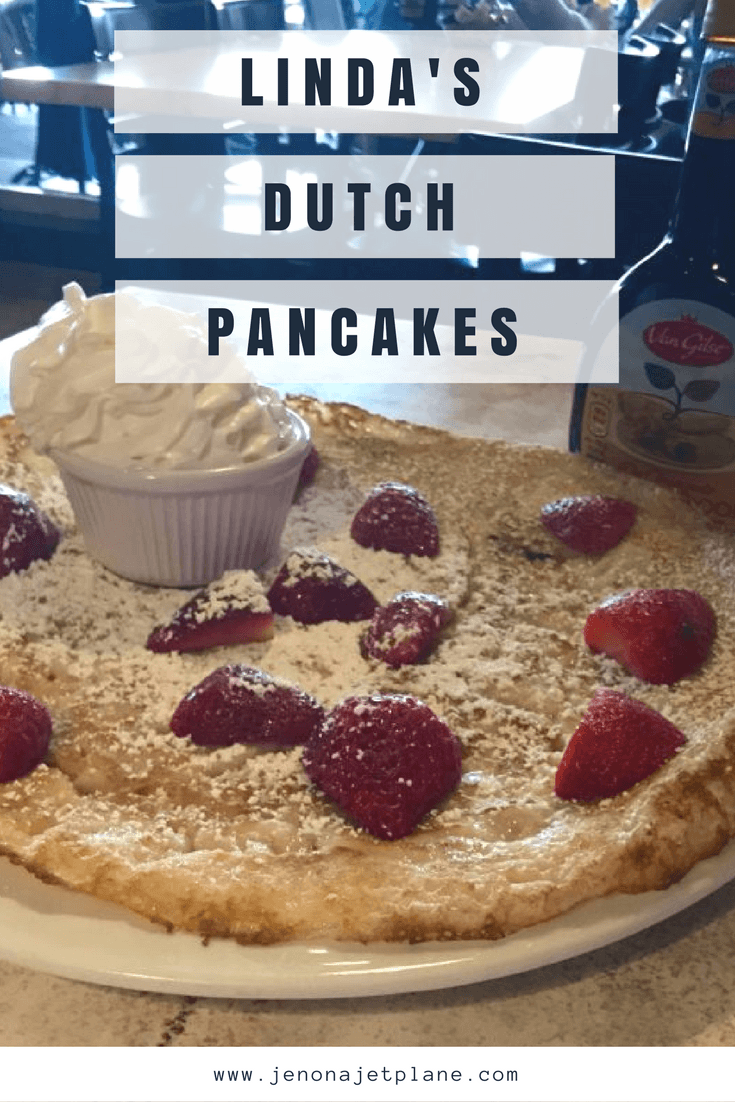 *Disclosure: Linda's provided me with a complimentary breakfast. All opinions are my own.