Visiting the Dali Theatre and Museum in Figueres, Spain is like taking a surreal trip inside the inner workings of Salvador Dali's mind. The venue was his greatest masterpiece, and the culmination of his life's work. Every piece, twist and illusion was thought up inside his brilliant head and put on display for the world to enjoy, long after he passed.
Dali insisted that he be buried in the museum and is found in a nondescript white grave that visitors unknowingly walk over on the way to the plaque they believe actually marks his grave. He wanted it that way, a testament to the man who prided himself on being weird.
Less than a 2 hours away from Barcelona, the Dali Theatre and Museum makes the perfect day trip for those looking to see art that is outside the box, and that actually gives Antoni Gaudi a run for his money.
RELATED POST: 10 BEST EXPERIENCES IN BARCELONA, SPAIN
Where is the Dali Theatre and Museum?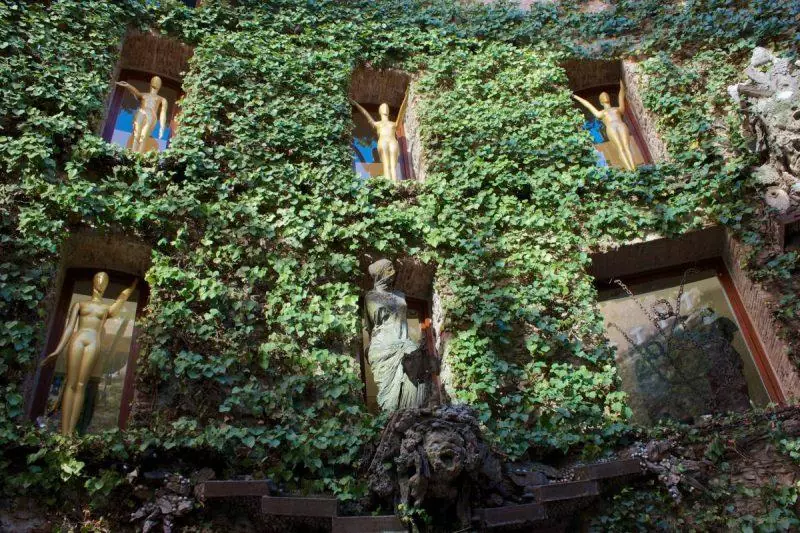 The Dali Theatre and Museum is located in Figueres, Spain. It's a small city with the Theatre and Museum serving as its main touristic draw. Figures has a distinct charm that you'll only find outside of big cities in Spain. The venue itself is surrounded by tourist shops that sell all things Dali, from socks to clocks.
You can easily reach Figueres by car, and I recommend this route so that you have the freedom and transportation to continue your day trip on to his house in Cadaques, Spain, only another half hour away. The highways are well-marked and there isn't a lot of traffic, just be careful when trying to maneuver out of Barcelona. Another option is to take a tour and arrive by coach bus.
What can you see at the museum?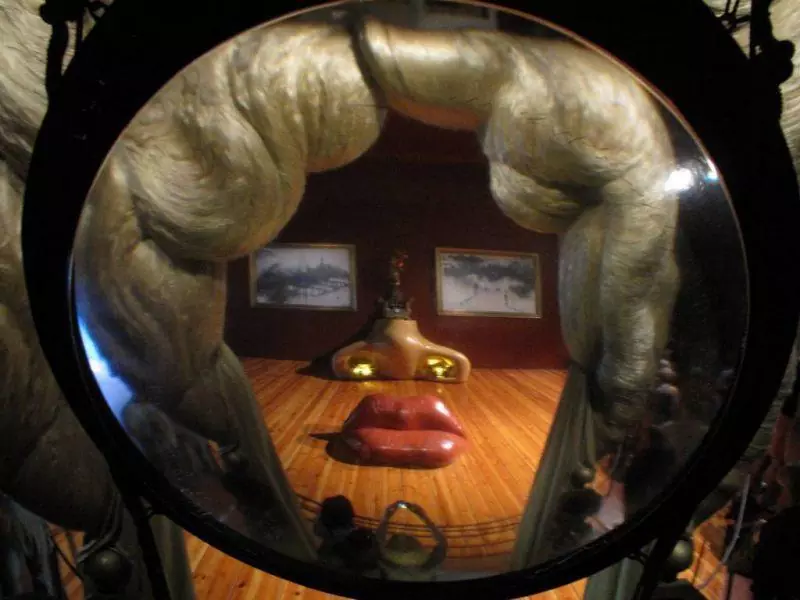 The museum used to be a theatre but Dali purchased it and converted it into part gallery, part funhouse. You can see optical illusions throughout, from sacks of potatoes that are hung to look like bat wings to the face of Mae West in Abstraction, formed by giant furniture pieces.
The golden statues seen surrounding the castle are not Oscars–they're Dali's guardians. The rooftop is shaped to resemble the eye of the fly. On your way in, you pass a car with a boat hanging overhead. Those willing to contribute a Euro through the coin slot can see it start to rain inside the car. This is the beginning of your unusual and oh-so-delightful trip into the world of Salvador Dali.
Can you take a guided tour?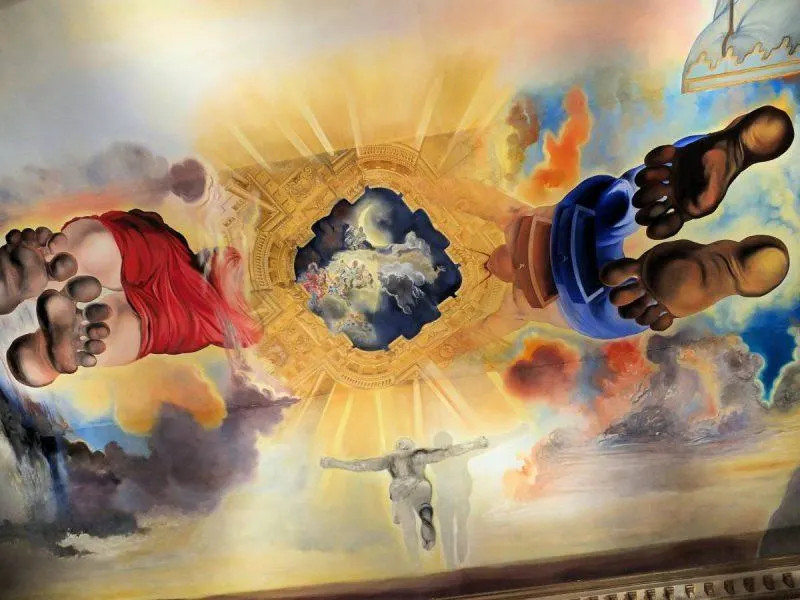 You have the ability to tour the museum at your own pace, with a map. There are no guides, audio or in-person, but the staff is extremely knowledgable–they're all current or former art students and are ager to help, so ask away! You could never even begin to discover the secrets of this place on your own. For instance, it was a staff member who pointed out that the empty drawers on a ceiling mural represented Dali pouring everything he had into the Theatre and Museum, his final gift to the world.
The museum is full of secrets waiting to be discovered, and you will not be disappointed at what you find inside. Allow at least 2 hours to see all it has to offer. Some of the more famous paintings include Leda Atomica, Galatea of the Spheres and Lincoln in Dalivision.
Salvador Dali jewelry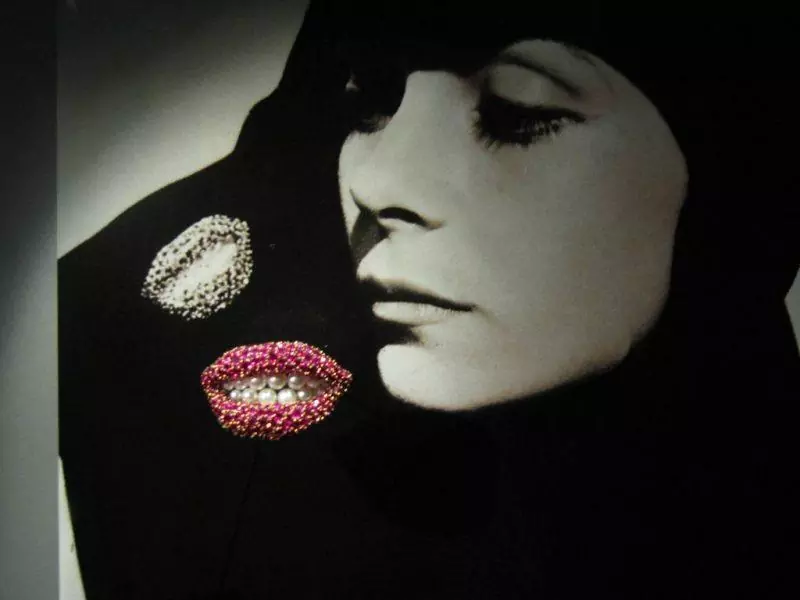 Once you're done, it's time to enter a separate portion of the museum that showcases Dali's jewelry. That's right, Dali made jewelry! And it is just as eccentric and one-of-a-kind as you would expect. From necklaces to ornate rings to just jeweled pieces of art, Dali sought to work with many mediums, finding that his genius could not be confined strictly to canvas.
To get a full picture of the artist, continue your trip to Port Lligat, Dali's home in Cadaques where he lived with Gala and was inspired to create some of his best-known pieces.
RELATED POST: VISIT DALI'S HOUSE IN CADAQUES, SPAIN
Till next time, safe travels!
Liked this post? Pin me below.