I just got back from the most memorable trip to Toronto, Canada, thanks in large part to Chef Keith Pears and the staff at the SOCO Kitchen and Bar.
It's not often that you find yourself floored by the downstairs offerings of a hotel restaurant, but SOCO Kitchen + Bar is definitely the exception.
I was hosted for lunch with my parents while visiting Toronto and had the chance to meet Executive Chef Keith Pears.
As the champion of Season 3 of Chopped Canada, Chef Keith is used to impromptu cooking challenges and last-minute tweaks.
Unbeknownst to me, he was taking mental notes while we were talking, on everything from my distaste for raw fish to fondness for fresh basil.
Armed with that knowledge, he then proceeded to go into the kitchen (despite having a staff of 70+ to do the cooking for him) and whip up dish after dish for me and my family.
I wish I could adequately describe the look on my parents' faces as Chef Keith brought out one culinary masterpiece after another, taking the time to personally explain all the ingredients and cooking techniques.
It was like we were judges on our own cooking show, and each dish was better than the last.
Chef Keith made our final day in Toronto one I will never forget, and I'm so grateful to the Delta Hotel for their generosity.
Here's what you need to know if you want to visit the SOCO Kitchen + Bar and catch a glimpse of Chef Keith at work!
Where is the Delta Hotel Toronto?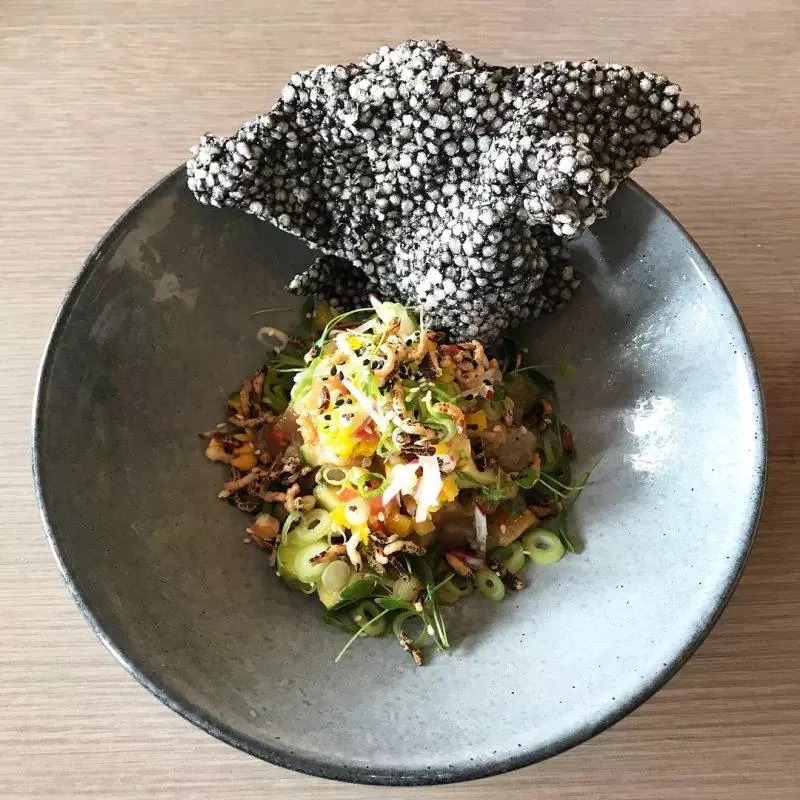 The Delta Hotel is centrally located in downtown Toronto, right across from the Rogers Centre.
It is the perfect home base for exploring the city and is only minutes from attractions like the CN Tower and Distillery District.
Guests who are in town for a Toronto Blue Jays game can stop by the hotel either before or after the game to grab a quick bite or get a drink at the whiskey bar.
Finding accommodation in downtown Toronto can be costly, even with a favorable exchange rate, so it's recommended that you book early, especially if traveling during peak season.
About Chef Keith Pears
It's hard not be a prodigy chef when your parents and grandparents are all chefs.
Keith started working in a restaurant as a dishwasher when he was 14, but he fell in love with food long before that.
He's a sucker for his grandmother's noodles and believes a good hamburger is all about the bun.
This is a man that knows his food.
It's no wonder he was chosen to head up the SOCO Kitchen + Bar, in a hotel with more than twice the capacity of his last post.
Chef Keith Pears is only 35, but he oversees every aspect of dining, from the pastry chefs to the banquet chefs.
He often works 12-hour days and is involved in all aspects of the menu, from design to execution. In his spare time, he speaks publicly around the community and inspires young chefs to dream big.
It's a combination of his talent and work ethic that has gained Keith the respect of more senior chefs, and the eyes of a nation.
SOCO Kitchen and Bar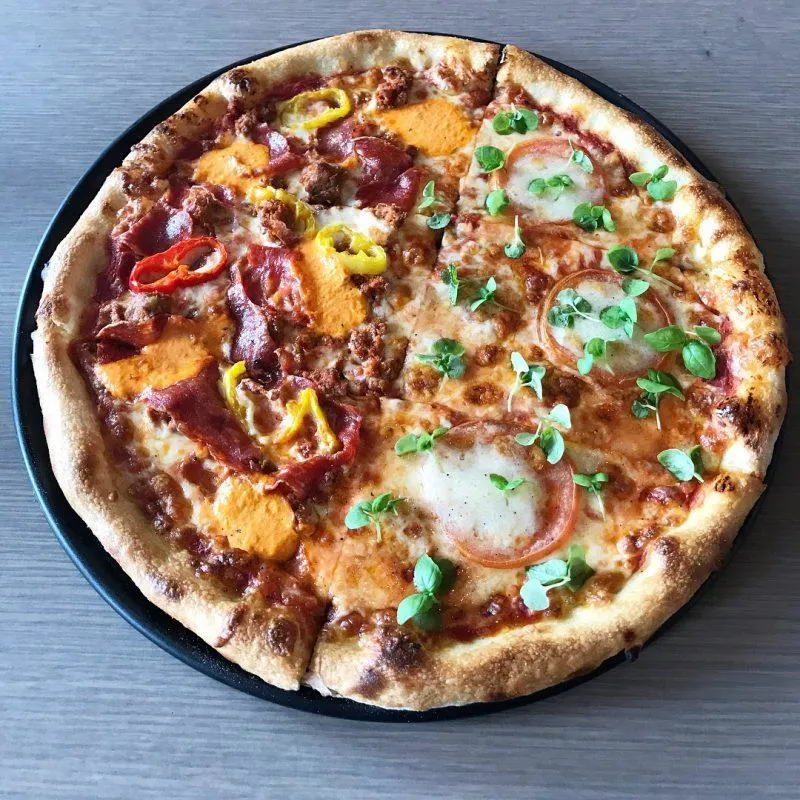 SOCO Kitchen + Bar aims to be affordable, unpretentious and a little bit different.
Chef Keith takes pride in using the finest ingredients, and just came back from a National Restaurant Association Conference in Chicago where he was scoping out new tools and innovative cooking methods.
The pastas and breads are all made in-house, and the rotisserie chicken is slow-cooked daily.
Chef Keith has been at the SOCO Kitchen + Bar since April, and big changes are already underway.
The Delta Hotel will be renovating their whiskey bar in the coming months, and Chef Keith is constantly supplementing the menu with specialty dishes and offerings.
Specialty Dishes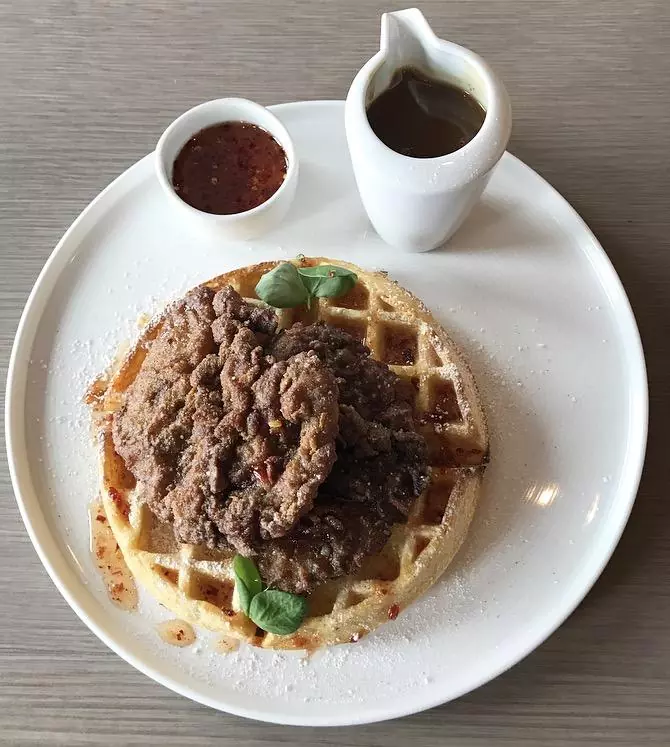 I was in Toronto for Caribana weekend, a Caribbean celebration with parades and carnival costumes.
Toronto has a surprisingly rich Caribbean community, and the event draws more than 2 million visitors to the city every year.
To join in on the party, SOCO Kitchen and Bar offered a twist on the classic chicken and waffles.
Their chicken was jerk marinated, double fried and served with cornmeal waffles (pictured above).
Dishes will vary depending on the season or special event, so it's always worth stopping by if you're in town to see what's new.
Know Before You Go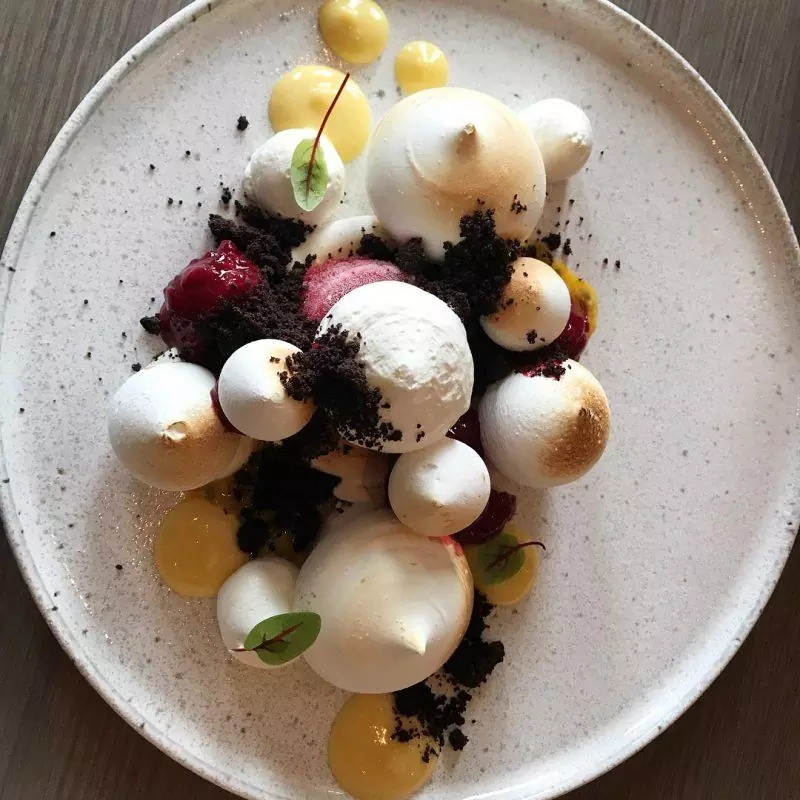 The Delta Hotel has self-parking available in an attached lot. There's also a valet parking option.
You can opt to dine on the patio if the weather is nice.
The restaurant is open as late as 2am on Fridays and Saturdays and serves everything from brunch to grab & go sandwiches.
Walk-ins are welcome, but you can make a reservation to make sure you're seated quickly during peak hours.
If you see Chef Keith, tell him I said hi!
Till next time, safe travels.
Liked this post? Pin me below.
*The SOCO Kitchen and Bar and Delta Hotel graciously hosted us for our meal. All opinions are my own.