Are you looking for the best restaurants in Durham? You've come to the right place!
Whether you're staying in the heart of downtown or willing to drive for the best BBQ in the city, we got you covered.
Durham is a surprising culinary find. There is food from all over the world, with a southern twist.
The ingredients are fresh and servings plentiful. There's a sense of innovation and desire to empower small businesses.
Particularly during a crisis, the community comes together to support their own. This is one of the things that makes Durham such a special place to experience, and taste!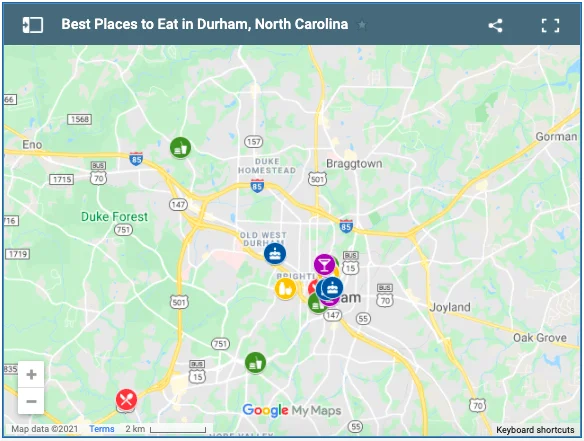 If you're looking for the best places to eat in Durham, add these restaurants to your list.
RELATED POST: VISITING THE DUKE LEMUR CENTER IN DURHAM, NC
Breakfast & Brunch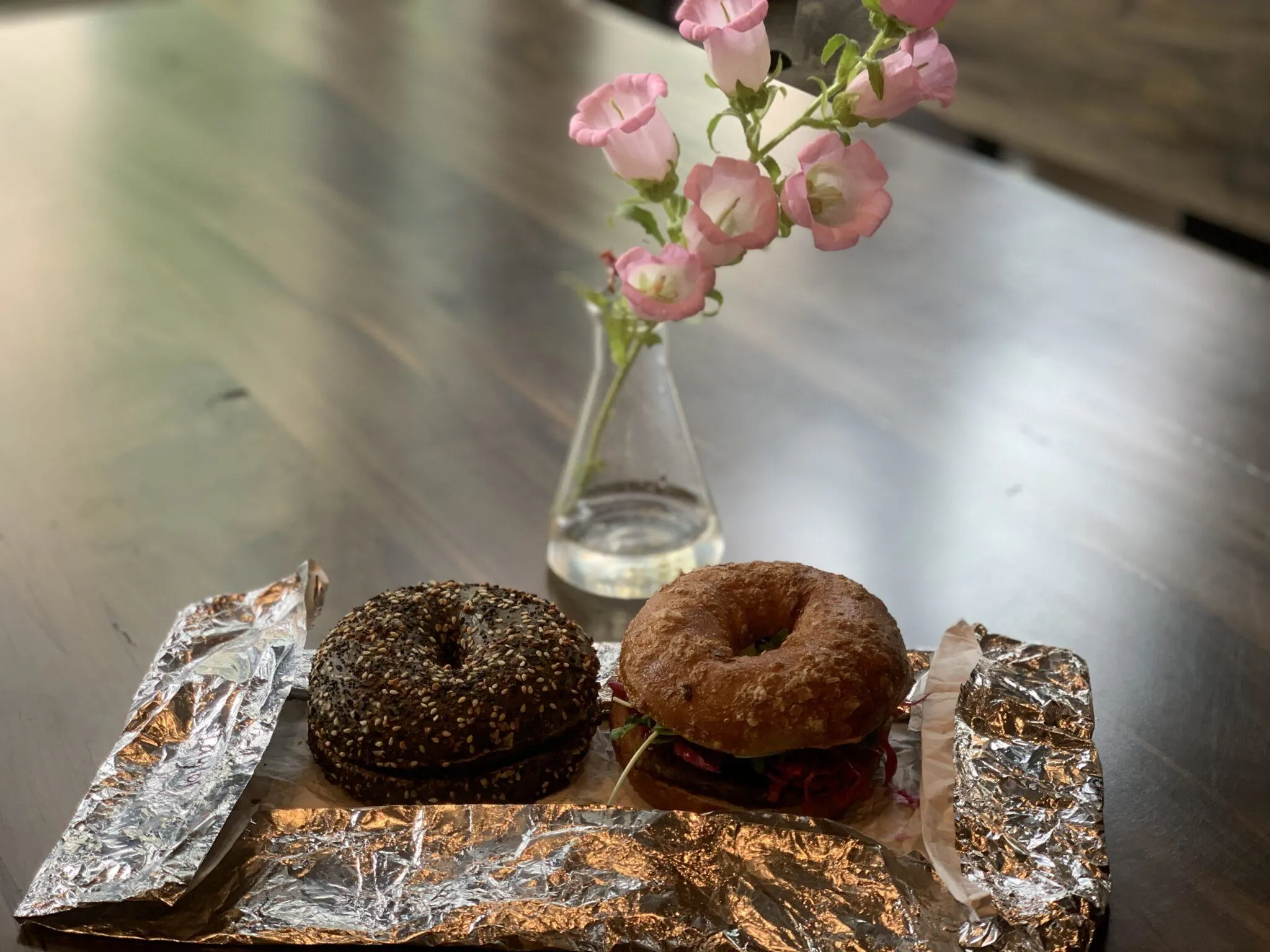 1. Grub Durham
A Durham staple, this is a great family spot for all 3 meals but particularly if you're looking for a hearty breakfast. Their hash bowls, pancakes and southern-style biscuits are drool-worthy.
Weird tip but check out the wallpaper in the bathroom — it features classic Durham businesses and Grub is among them!
2. Dames Chicken & Waffles
Fancy a unique chicken and waffle pairing? Dames has batter ranging from sweet potato to gingerbread. They also have tasty shmears, a flavored butter with combinations like peach-apricot and orange-honeycomb.
3. Liturgy Beverage Company
Located inside the Durham Food Hall, this is the place to go if you want a coffee fix. They have premium roasted blends from around the world and baked good available for anyone looking for a light start to the day.
I can also recommend and endorse their hot chocolate — yum!
4. Everything Bagels
Also in the Durham Food Hall, this bagel company is one of the most unique I have ever seen.
They have avant-garde, gourmet ingredients and sandwich combinations I'd never heard of like Bavarian Tempeh and a PBLT with pork belly, green, tomato, chili oil, and kimchi cream cheese on a cacio e Pepe bagel.
Lunch
5. Picnic
Did you know Eastern North Carolina BBQ sauce is special because it's based in vinegar, not ketchup? Get your fill of all the meats here, from ribs to brisket to pulled pork.
If there's a wait, hang around. It's worth it!
6. Saltbox
This is a fresh seafood joint with limited quantities that is open for lunch and dinner. Everything is seasonal so you'll get the fresh catch of the day. Go early for either meal since the best fish goes quickly!
7. King's Sandwich Shop
This pet friendly eatery does comfort food right. If you're looking for a burger, hot dog or shake that hits the spot, you'll leave here happy.
8. Boricua Soul
Puerto Rican comfort food with a southern twist? That's what you'll find at Boricua Soul, a locally owned restaurant that has taken downtown Durham by storm. They have dishes like chopped BBQ filled empanadas and recently started serving at local ball games.
Dinner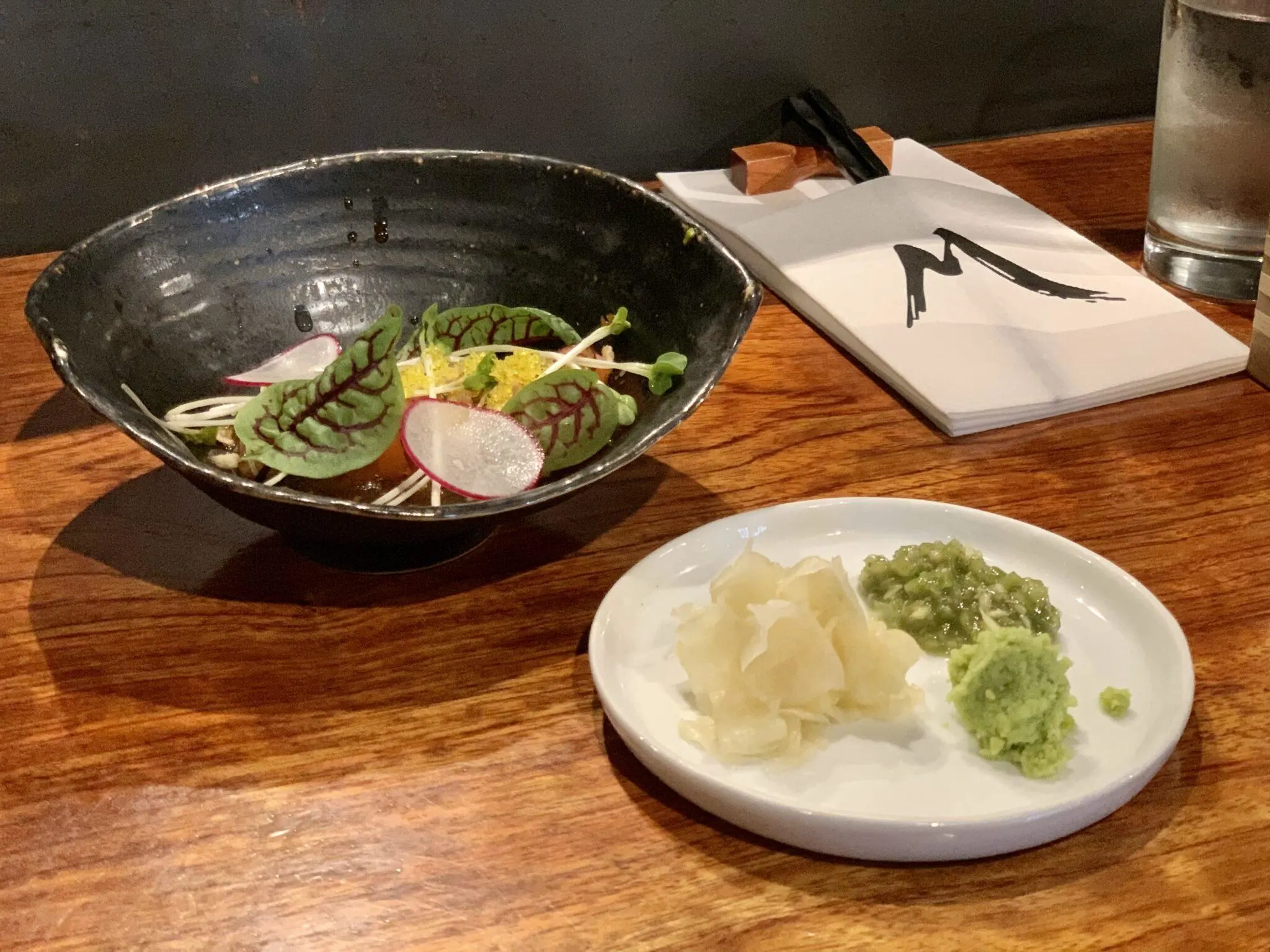 9. M Sushi
Wagyu beef, hand rolled sushi and more awaits you at this unexpected gourmet find in downtown Jordan. Try to get a seat at the ar tables so you can watch your food being made. Reservations are a must — this place gets packed and for good reason.
10. Counting House at the 21C Hotel
Run by Executive Chef Jeff Seizer, Counting House is a restaurant with an artsy ambiance and equally creative dishes. From 24-hour brined chicken to an elevated cotton candy for dessert, this restaurant makes a great stop for date night or before a show.
11. Mateo Bar & Tapas
If you're craving tapas, small dishes that can be easily shared amongst members of your party, this Spanish-inspired venue is for you. Try the octopus if you're feeling brave and items like the meatballs, gambas and potatoes are always a hit.
12. Zweli's
This Zimbabwean restaurant is an unexpected find in Durham, but bring the heat with dishes like Peri Peri chicken and braised oxtail. This is also a great spot for vegans and anyone looking for plant-based nutrition.
Drinks & After Hours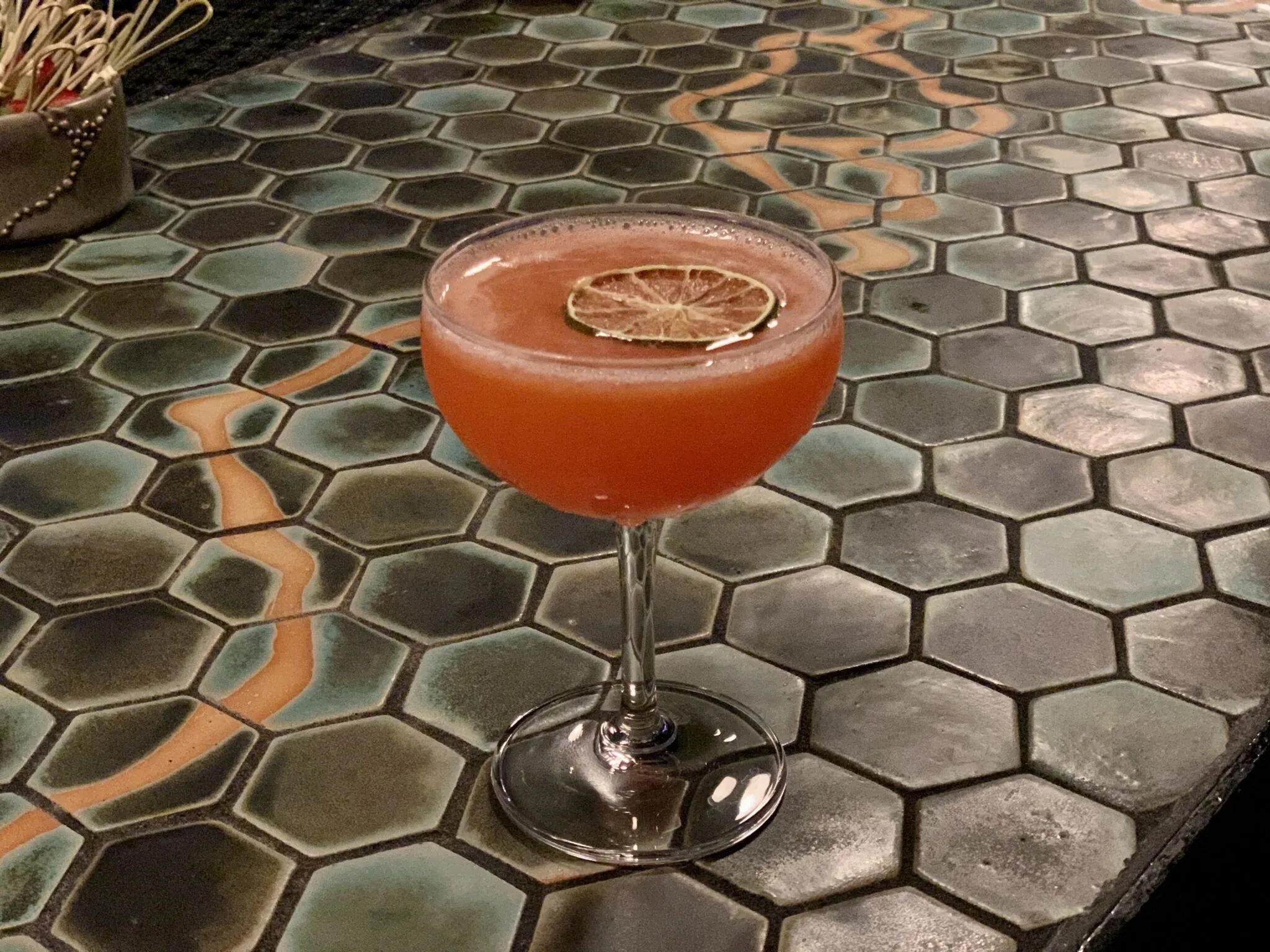 13. Pour Taproom
Showcasing local craft beer, cider and wine, there are dozens of options from you to choose from. There's also the novelty of being able to pick for yourself! Selections are seasonal and constantly changing.
14. Bar Virgile
Want specialty cocktails in a cozy setting, with wood furnishing and leather seats? Then Bar Virgile will make you feel right at home. If you're there from Wednesday to Saturday check out The Annexe, a pink champagne themed counterpart located in the same building.
15. Durham Distillery
The makers of the first vacuum distilled cucumber vodka, these folks take brewing seriously. You can find everything from canned cocktails to speciality concoctions, served by award-nominated bartenders.
16. Kingfisher Bar
Kingfisher Bar is a craft cocktail bar that drips charm. They're located downstairs in a swanky setting with ceramics that are all handmade by the owner. There's also a burger joint outside on select days and live music. This is a great spot to catch up with friends in style.
Dessert
17. The Parlour
You'll find handmade ice cream and ice cream cakes at this old fashioned shop. The flavors are seasonal and can include London Fog, Honey Chai, vegan margarita and coffee cookies + cream.
18. Pincho Loco
This is a Latin inspired ice cream shop with exotic flavors like guava. They also have ice cream sandwiches, paletas (popsicles) and items like a churro milkshake.
19. Loaf
Looking for the best chocolate chip cookie in Durham? You'll find it at this local bakery. They also have butter cookies, chocolate eclairs and other French pastries. Stop in and see what appeals to your taste buds.
20. Favor Desserts
Favor Desserts makes homemade cakes and cupcakes for all occasions, including the mid-day sweets craving. You can buy cakes by the slice and cupcakes individually or by the dozen. The pound cake is their signature offering.
Till next time, safe travels!
RELATED POST: 25 FUN THINGS TO DO IN DURHAM, NORTH CAROLINA
Liked this post? Pin me below.