The Sacred Valley of Peru is filled with wonders. Machu Picchu is the headliner, but there are many sites to see in the area that are just as impressive.
If you're heading to Machu Picchu to knock a World Wonder off your bucket list, you can't leave without seeing some of the ancient Incan sites in the surrounding Sacred Valley.
RELATED POST: VISIT MACHU PICCHU IN ONE DAY (AND NIGHT)
Getting to the Sacred Valley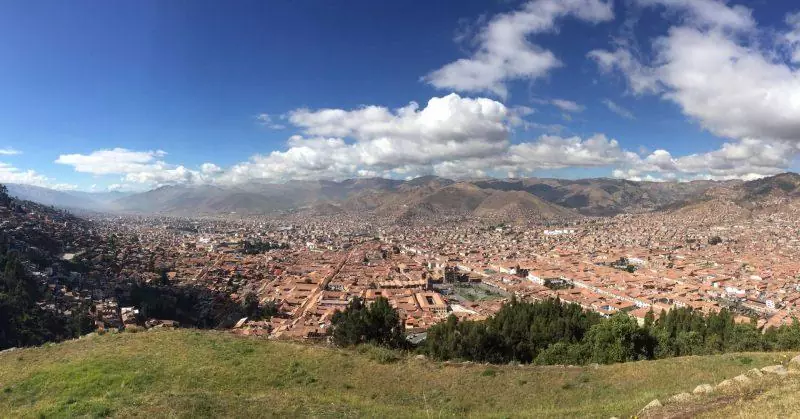 If you have a rental car, you can easily drive and access the sites below. Roads in Peru are windy, but generally isolated once you leave Cusco so take your time and you should be fine. Otherwise, you can rent a private driver for $100-$150 a day, or join a tour group for $30 a day. Public transportation, while your cheapest option, takes too long for those on a time crunch.
1) Ollantaytambo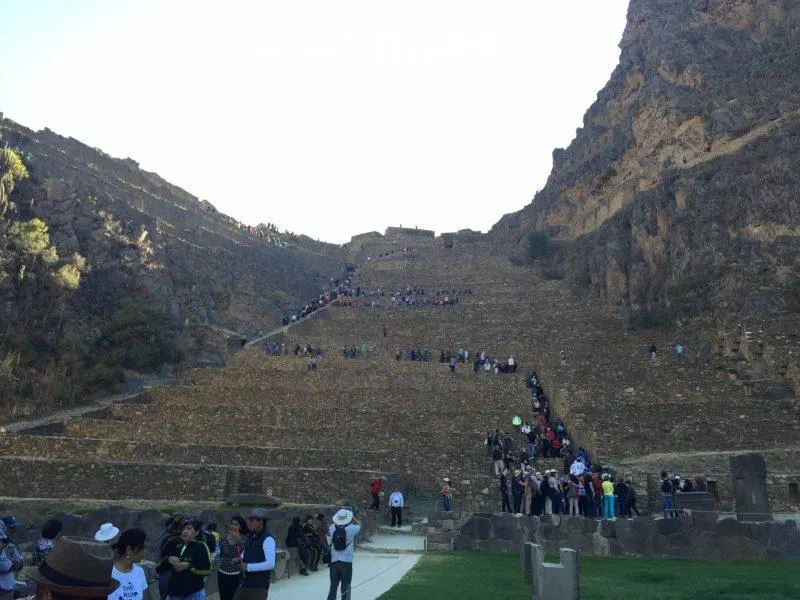 With more than 200 steps, this archeological site is not for the faint of heart. Formerly an Incan fortress, today guests can visit the Temple of the Sun at the top and stop by the Magic Fountain on the way back down, where the flow of the current changes with a single touch.
In fact, all of Ollentaytambo boasts an impressive fountain/irrigation system that you'll see being utilized by locals and tourists alike. Also, from the top of the ruins you have an excellent view of the graves carved into the surrounding mountains. There is a small marketplace outside the ruins, featuring more mainstream products.
2) Pisac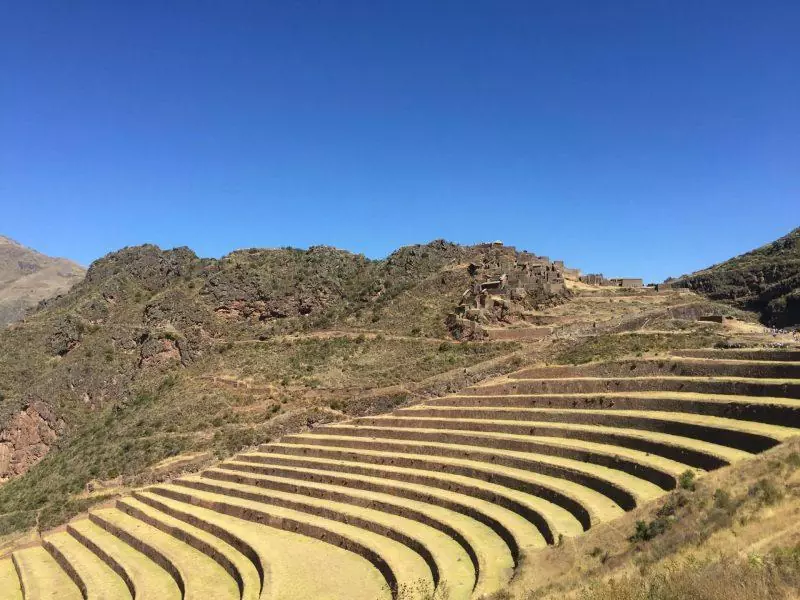 This site is famous for its agricultural terraces, which span far and wide. You can climb up onto a hill for a better view of the ruins. In town, watch a silver making demonstration and take pictures with friendly locals for donations.
Also, on Sundays Pisac hosts the largest market in the area, be sure to check it out! Click here for more on how to take a day trip to the area from Cusco.
3) Salinas de Maras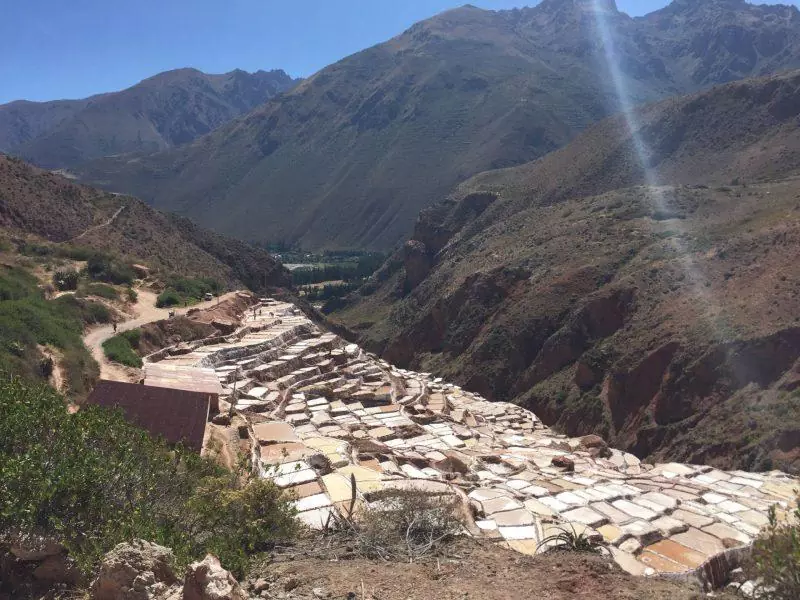 Edit: As of June 15, 2019, the salt mines have been closed to tourists. Unfortunately, visitors were leaving trash behind and polluting the space, and the company that owns the flats decided to shut down access.
There will still be a general viewpoint to see the scenic salt flats from afar, but it's not the same as entering up close and seeing the harvesting of salt firsthand, and is a reminder of why sustainable tourism is so important.
These natural salt mines offer some of the most stunning topography in Peru, and that's saying something.
The salt flats were unlike anything I'd ever seen, and touring by horseback was the perfect way to experience them as we entered through a secluded back road that allowed for tourist-free views and photos.
The workers sift through the salt to get everything from basic table salt to gourmet salt, which they have for sale in the nearby gift shop. Be sure to bring cash to use the restroom, and a bottle of water to keep you hydrated on your journey.
RELATED POST: CLIMBING HUAYNA PICCHU, PERU
4) Chincero
At over 12,000 feet, Chincero is the highest altitude of all the cities you will visit in the Sacred valley. It's a charming town, featuring a Spanish church built on ancient Incan ruins. The contrast is apparent and speaks to the history of the country.
There's also a Sunday market here, better known for textiles and usually ending by mid-day.
5) Sacsayhuaman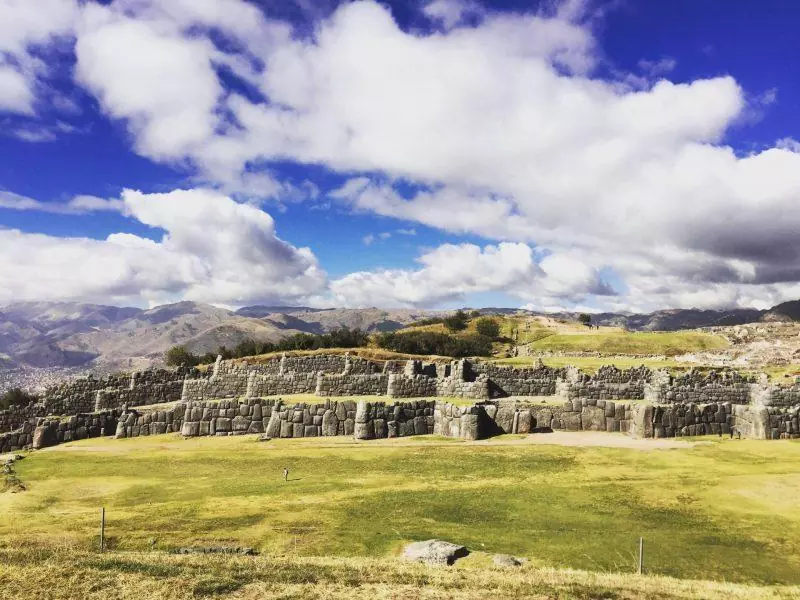 Want to get the best views of Cusco? Then you have to stop by Sacsayhuaman! You can sit on an ancient rock throne, climb and slide down naturally smoothed rocks and stand in front of the eleven sided stone.
Referred to as "sexy woman" by tourists, this site is just a short 10 minute cab ride from downtown Cusco. You can also hike, but the taxi ride is convenient and budget friendly so may as well.
I highly recommend hiring a guide at the entrance. I might have been lucky, but I found mine to be thorough and knowledgeable, worth every penny.
RELATED POST: 10 ATTRACTIONS YOU MUST SEE IN CUSCO, PERU
Peru is a beautiful country with so much to offer first-time visitors or returning fans. Particularly in the Sacred Valley, you have your pick of once-in-a-lifetime experiences. Take advantage and explore as much as possible during your visit.
Till next time, safe travels!
Liked this post? Pin me below.