Looking for remote work tips to ensure your work from home venture pays off? You've come to the right place!
Working from home can be stressful. Someone once said, "entrepreneurship is like jumping off a cliff and building an airplane on the way down."
That imagery stuck with me because the moment I took the leap from practicing law to traveling and writing full-time, I feel like I've been figuring things out as I go.
The more I learn, the more I realize I didn't do anything correctly when I started. I cringe looking at some of my earlier work.
Not to mention, remote work comes with ebbs and flows.
One day you'll make a couple thousand dollars and feel on top of the world — the next you'll be chasing down a client for a $150 invoice, debating if it's worth paying the $400 small claims fee to go to court just out of principle.
I'm proud to say that a little over a year after I quit my career as an attorney, I replaced my salary with remote work earnings.
Since then, I've continued to grow and am constantly working on building passive and online revenue streams.
One thing about entrepreneurs is we have plenty of ideas and it's exciting to spend the day bring your dreams to fruition.
Anyone can succeed at making a living online with patience, ingenuity and the right priorities.
Here are some of the remote work tips I've learned, and have heard experts echo in the interviews I've been conducting for my next book.
RELATED POST: BEST WEBSITES FOR FINDING REMOTE WORK JOBS
1. Your email list is king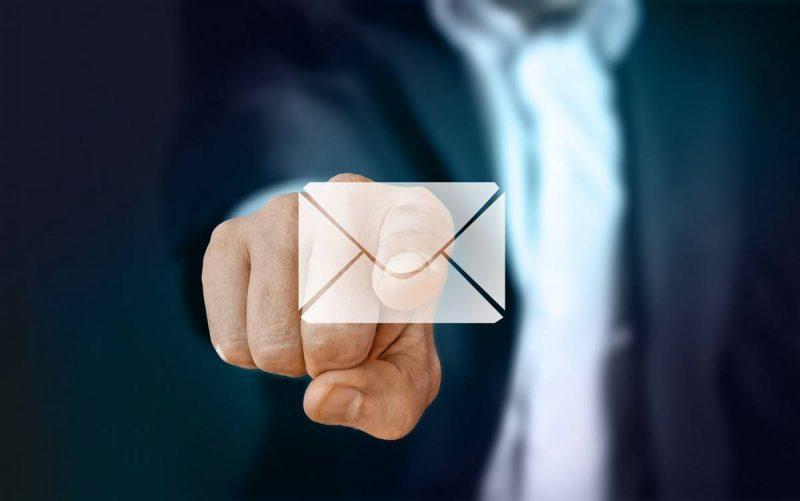 Remember door-to-door sales? For decades, that was how people made a living.
They knocked on a door and said, "hey, do you need a new vacuum? Lookie here! I have an amazing vacuum you have to see to believe."
Consider emails the new doors.
They're your way into someone's digital house so you can show up and say, "hey, I have an awesome product that will solve your problem!
Check it out, you gotta see it to believe it."
Even better, instead of delivering this message painstakingly slowly, one door at a time, you have 3 billion doors available to you at the click of the button! You just need to gather the addresses.
If you have someone that comes to a social media profile or website and there's nowhere for them to sign up for your list, you're wasting that traffic.
Every person that clicks the link in your bio and isn't led to a sign-up form or option of some sort is missing out on helpful content in the future.
This is a shame, since these people are already invested in your product enough to click on your bio in the first place and are warm leads.
Don't make the mistake of putting off your email list because you don't know how to gather addresses or you're not sure what you'd write them.
Start collecting emails from the very first moment you start driving traffic to your site.
2. Know when you need to hire help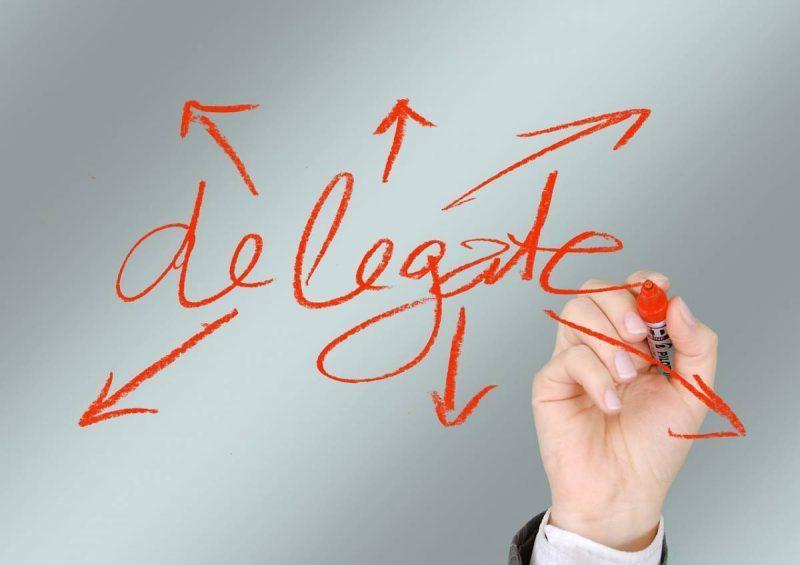 You cannot do everything yourself.
Sure, no one else can do it like you but in order to truly scale you're going to need to know when to outsource and hire help.
A good entrepreneur can delegate out tasks that suck up their time so they can devote their creative energies where they're most needed.
If you're a glassblower, you're going to devote your time to blowing glass and outsource the accounting for the company. Same thing for online creators and remote workers.
When you're building a business, you want to take on all the jobs to save yourself the money and make sure it's done right. But when the hours you're spending on menial taste just aren't worth your time, you need to get help.
The old saying holds true — good help is hard to find.
You can try to outsource to gig sites like Fiveer or Upwork but it's about 50/50 whether or not the job will be done to your satisfaction.
If possible, I recommend getting referrals from friends and fellow entrepreneurs so they can speak to their personal experience.
3. Diversify your income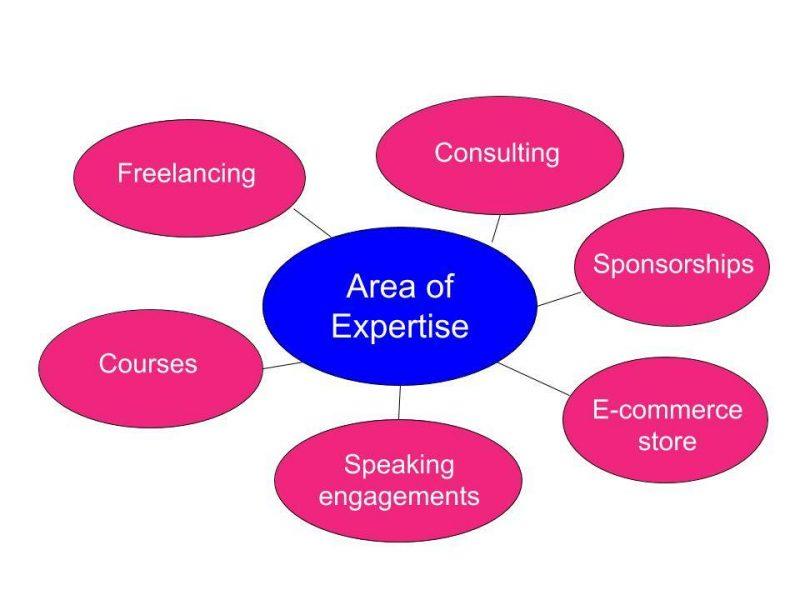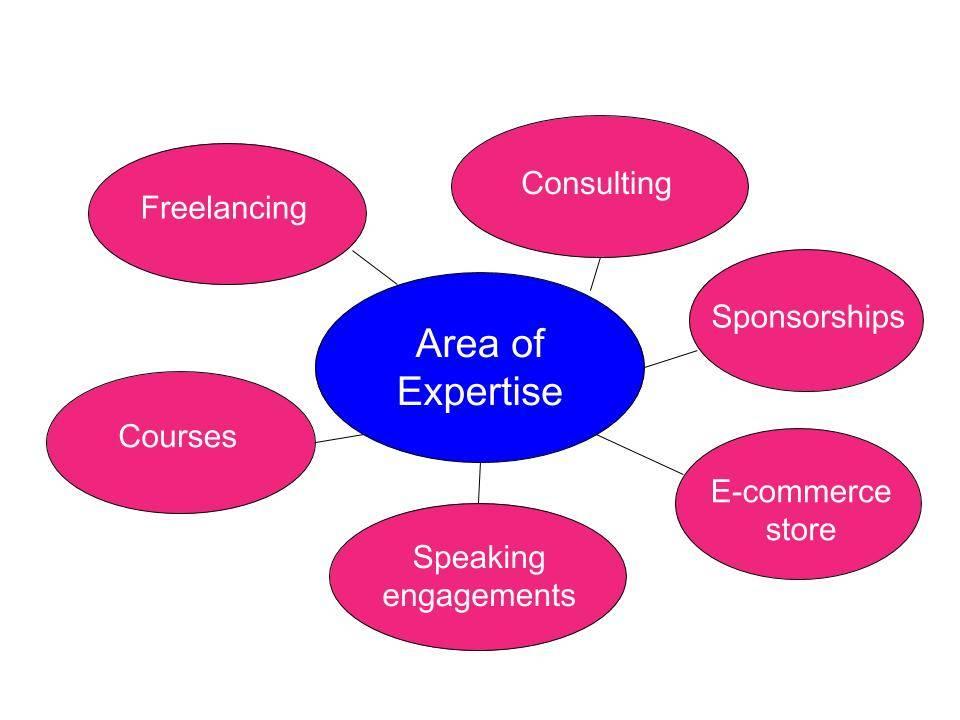 When you work online, your business is subject to all sorts of variables.
Maybe your website crashes right when a post goes viral and you're getting a ton of traffic. Maybe an algorithm change or seasonal purchases affect your sales numbers one month.
This is why it's important to diversify your income.
You need to be OK if any one source of your income dips or even disappears.
The most successful entrepreneurs don't just have one product — they have an empire.
If you're a baker you can write a cookbook, go to people's houses for private lessons, make public appearances on cooking shows, have a blog about cooking, start your own subscription meal service, etc. The possibilities are endless.
Instead of focusing on a product as your business model, focus on the expertise you're offering and find a way to monetize that expertise through different platforms.
RELATED POST: MAKE PASSIVE INCOME WITH A SELF-PUBLISHED BOOK ON AMAZON
4. Underpromise and overdeliver
Every client likes it when you give them more than they paid for.
I buy my makeup from one female entrepreneur.
Her products are high-end and sold primarily on her website. I was waiting for Black Friday to take advantage and buy new foundation.
When I got my package in the mail, I saw that she included a makeup brush for free.
It was something so small but that little something extra made me that much more satisfied with my purchase and likely to purchase again.
The same holds true when you're working with a brand. If they expect one Instagram post and you deliver 2 and 3 stories, they're more likely to think of you when the time comes to select participants for a new project.
5. Aim for scalability
When you're first starting out, it's hard to think big picture.
You're so overwhelmed with mastering the tasks of the here and now that sometimes you miss the larger strategy.
For instance, when I first started my blog was called "Twenties Chic."
This wasn't sustainable. For one thing, I'm no longer in my 20's.
You need a business that can grow with you.
At the same time, you want to be careful about products that require a certain amount of your time, like 20-minute consultation sessions.
There's only so many slots of 20 minutes in a day so even if your'e burning the midnight oil you're still limited in what you can make.
When developing your business, think about where you want it to go over time and how it can grow beyond your physical capabilities in a 24-hour day.
6. Grow slowly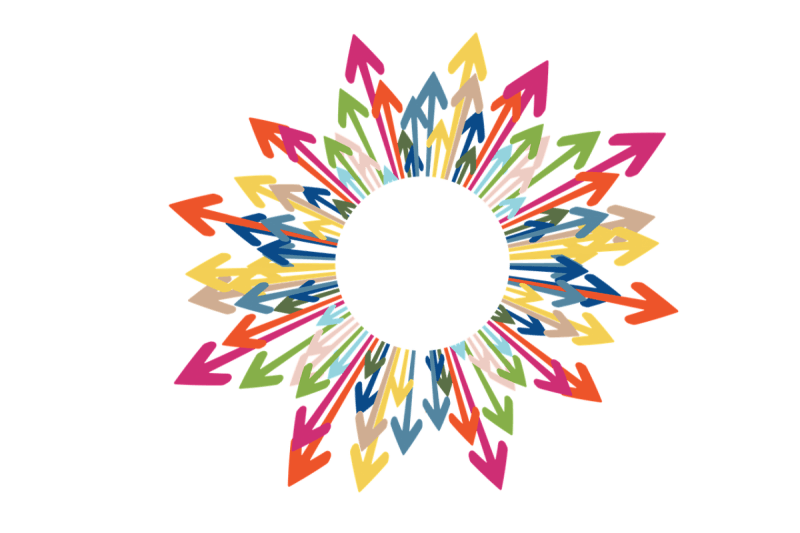 To have success you need to diversify your income. That means you have to launch every single income stream at once, right? Wrong.
This is the fastest way to burn out.
While you definitely want to secure your username on all platforms first, you should oick one platform at a time and get comfortable with it before devoting your time to the next.
Maybe you're a food blogger and you know Pinterest is the place to be for sharing food images.
Focus on growing your following there, then see if you can get your followers to migrate over to Facebook for live videos.
Maybe you're a musician and you want to share videos on Instagram.
Master stories, hashtags and takeovers first before inviting your followers to Twitter for live updates from your show.
If you try to be the expert at every social media platform or every revenue stream at once, you will end up not doing any one thing exceptionally well but rather doing a lot of things just mediocre.
7. If you have trolls, you made it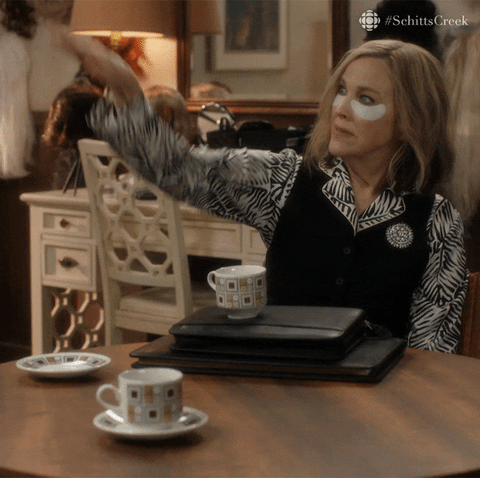 Once you really start to experience success, you'll inevitably incur trolls.
They're an occupational hazard since they live online and have nothing better to do than follow and provoke you.
First, I want you to take comfort in knowing that every time a hater engages with your content, they're giving you more views.
They're probably increasing the time spent on your site or platform since they're overanalyzing everything you say and sharing it with their friends cause misery loves company.
Really, they're helping your metrics more than they're hurting them.
I also want to suggest that you find a way to mute the haters. Avoid reading the comment. Turn on comment filtering on your websites. Report unfair reviews.
Never respond to criticism. You might need to respond to reviews but always keep it professional and emotionally unattached.
At the end of the day, you can't avoid haters unless you're insignificant, so take pride in knowing that they're so interested in you and your work because you are somebody.
8. Passive income is better

I mentioned scalability before.
This is the ultimate way to make sure your business can grow without depleting you in the process.
The concept of passive income is that you're making money even when you sleep.
The easiest example is of someone creating something one time, then selling it over and over again.
You can do this with anything, from books to realty to movies.
There are some 90's actors living solely off royalties from a once popular TV series.
As far as I'm concerned, this is the best kind of income. It's easy money.
Done right, passive income streams can last a lifetime and even replace that Social Security check none of us will be getting by the time we retire.
Find as many passive income streams as possible and invest in them, because any money spent will come back to you tenfold and ultimately be a smart investment in yourself.
RELATED POST: 12 WAYS BLOGGERS MAKE MONEY
9. Find your community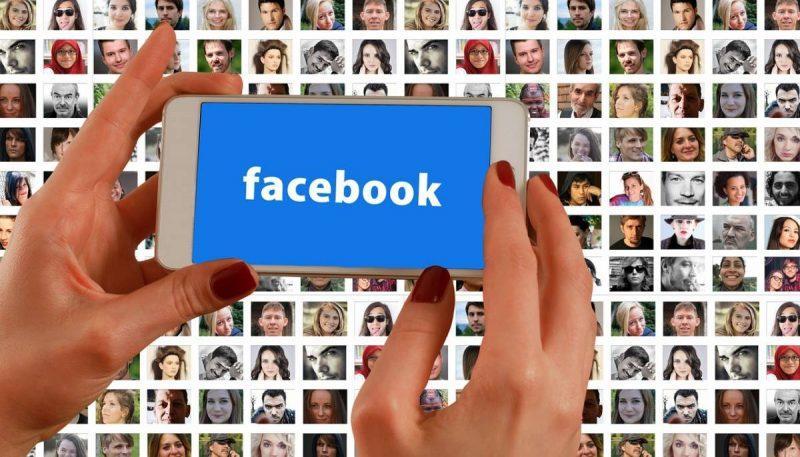 You can't do this alone. I know you think you can because you're the super entreprenuer who's gotten this far, but you need to have a community.
Most people don't understand what digital workers do.
They can't see beyond the constraints of a 9-5 and will insist that you get a "real job."
Like-minded creators, on the contrary, will be more than happy to brainstorm ideas, collaborate on projects and connect you with people who can help you achieve your vision.
You are the people you surround yourself with.
If you isolate yourself in the online world, you'll find the job less satisfying and start craving connection.
Take the time to go to conferences, trade shows, meetings, workshops and meetups. Joni Facebook groups.
I personally am part of at least a dozen different groups for bloggers and authors and businesswomen.
They're a great resource when you have a question and want to talk with someone who's been where you are.
Working from home can be a difficult setting but it provides you a freedom that is unparalleled and virtually unlimited possibilities for growth. I hope these remote work tips help you on your journey.
Wondering where to find remote work? I put together a free resource for you, just click the link below!
CLICK HERE FOR A LIST OF 19 WEBSITES WITH REMOTE JOB LISTINGS
Till next time, safe travels!
Liked this post? Pin me below: