Named the No. 1 hotel in the city on TripAdvisor shortly after opening in 2017 and holding strong to its title, here's my review of the Cambria Hotel New Orleans.
I stepped out of the New Orleans airport terminal and followed the signs for the Uber pick-up spot. Unlike other cities that rallied against the ride share company, NOLA embraced them and even provided a staff member to facilitate the steady flow of passenger traffic.
I located my driver, Fortina, and hopped into the back of his white Hyundai, eager to spend a few days in a city I'd previously deemed as party central.
After all, people only went to NOLA for the hurricanes and Bourbon Street, right?
Wrong. I was so wrong.
New Orleans is one of the oldest cities in America. Its mix of French, Caribbean and Southern influences make it a singularly unique place, with much to offer beyond its party scene.
This is where you come for live music, Cajun food, ornate architecture and a ghost story or two, if you're into that kind of thing.
Yes, New Orleans is the perfect city to make you feel like you've travelled somewhere without ever leaving the country. It feels like it's own world, and the Cambria Hotel in the Downtown Warehouse District is the ideal headquarters for your next visit.
Cambria Hotel New Orleans Location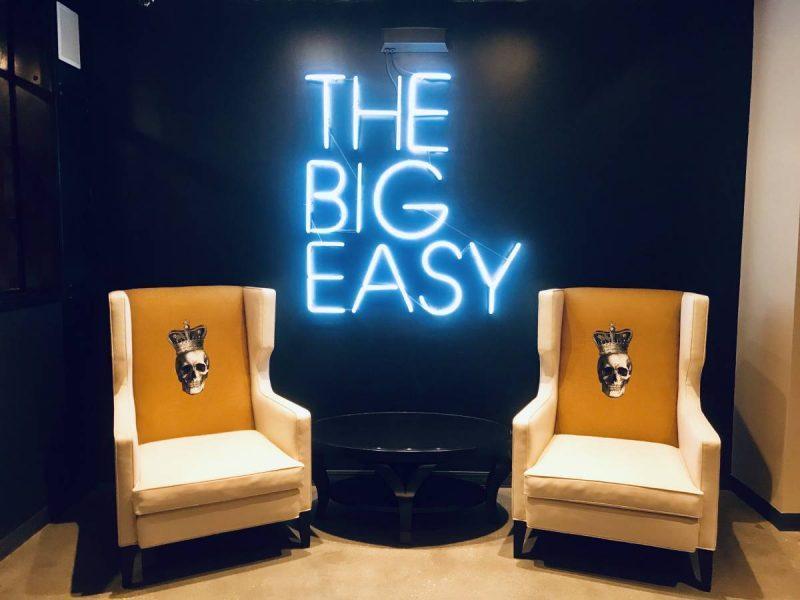 The ride to the hotel took about 30 minutes and cost me $35.
The Cambria New Orleans is located off a street that had explained to me several times but I still cannot pronounce — Tchoupitoulas Street.
While its a tongue twister, the street is ideally located a few blocks from the water, so you can walk in either direction and hit interesting sites.
For instance, four blocks away is the National WWII Museum, spanning 5 buildings and immersing visitors for multiple days.
Walk 15-20 minutes in the opposite direction and you'll hit the Audobon Aquarium of the Americas and the French Quarter.
You can also catch a cab or an Uber/Lyft for less than $10 to the popular tourist places, like Cafe Du Monde and Jackson Square.
There's the St. Charles street car that's supposed to stop at Lafayette Square only a few blocks away by foot, but my friend and I did not have luck with the street cars.
Three of them passed us by while we were waiting, and they weren't even full! I recommend hailing your own transportation, or renting a car.
Parking Options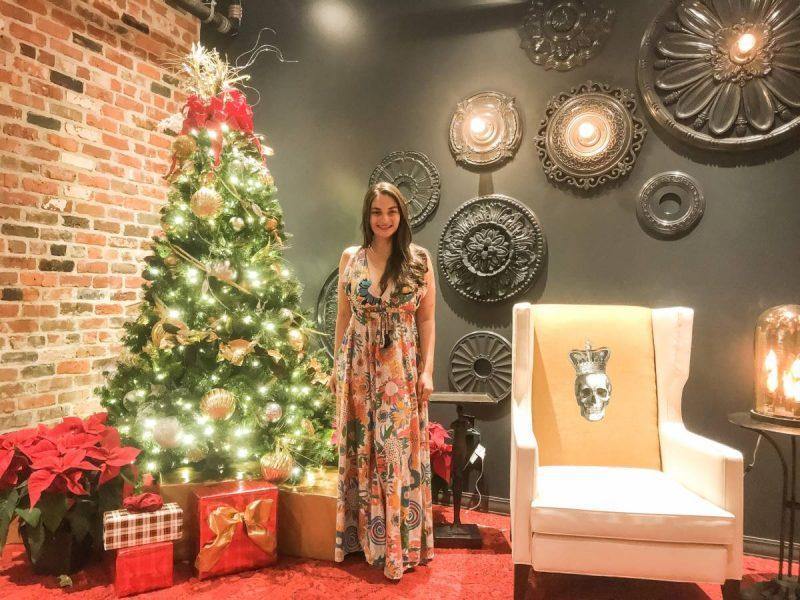 If you choose to rent a car, you have several parking options.
You can park at a lot down the street for $20/night but you won't have in and out privileges.
You can park on the street if you find a spot, making sure you're aware of any restricted hours and keeping up with the payments.
Or you can opt to leave your car with the hotel valet, which allows unlimited in and out privileges and comes out to ~42/night with all taxes included.
You don't necessarily need a car if you're only planning to visit New Orleans.
For the most part, the city is easily accessible via public transport, walking and shared ride services.
However, a car can come in handy if you're planning to take any day trips throughout Louisiana.
Hotel Restaurant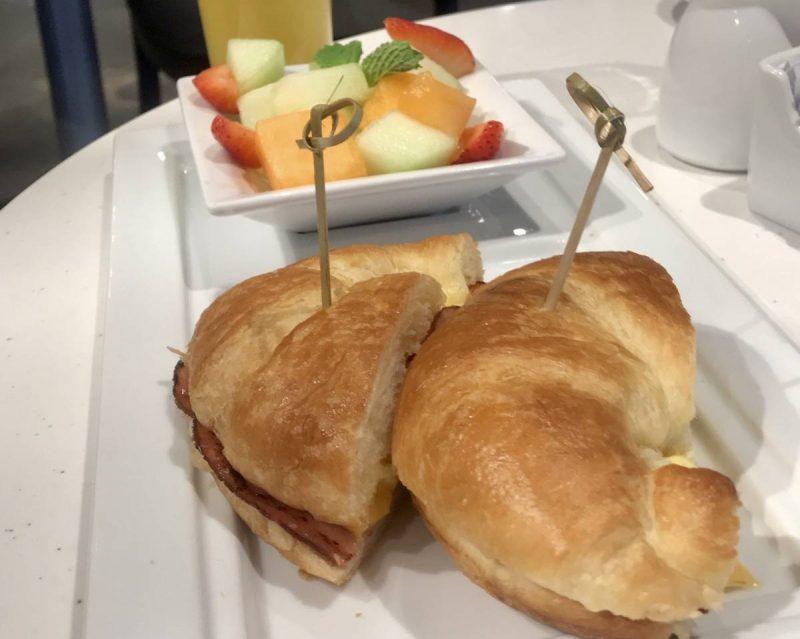 The Cambria Hotel has a newly opened Bistro & Bar that serves breakfast, dinner and happy hour — the three essential meals.
The focus is southern comfort food, and they're open late, till 10pm for the kitchen and 11pm for the bar.
There's also a small service station nearby where guests can purchase food and beverages and use a common microwave.
I found myself reheating a lot of leftovers from around the city that were too big to finish but too good to throw out. The staff obliged me with silverware and water to complement my late-night cravings.
For breakfast, I recommend the hot ham, egg and cheese croissant with fruit salad, pictured above. It is every bit as satisfying as it looks.
Hotel Rooms

The hotel rooms were comfortable, equipped with a wardrobe, safe, hairdryer, refrigerator, fainting couch, desk, and smart TV with Netflix capabilities.
I visited with a friend and we took full advantage of this feature one night when we stayed in and watched Interview with a Vampire, a fitting movie given that we'd seen many of the set locations in real life that day.
You have two different pilot choices — firm or soft — and there's extra blankets in the wardrobe if you have a tendency to get cold.
For being in the middle of the city, the building itself is surprisingly quiet.
It's a new construction so everything is state of the art. I was on one of the higher floors and slept like a baby.
For those looking to work off their beignets, there is a fitness center available on the first floor.
Local decor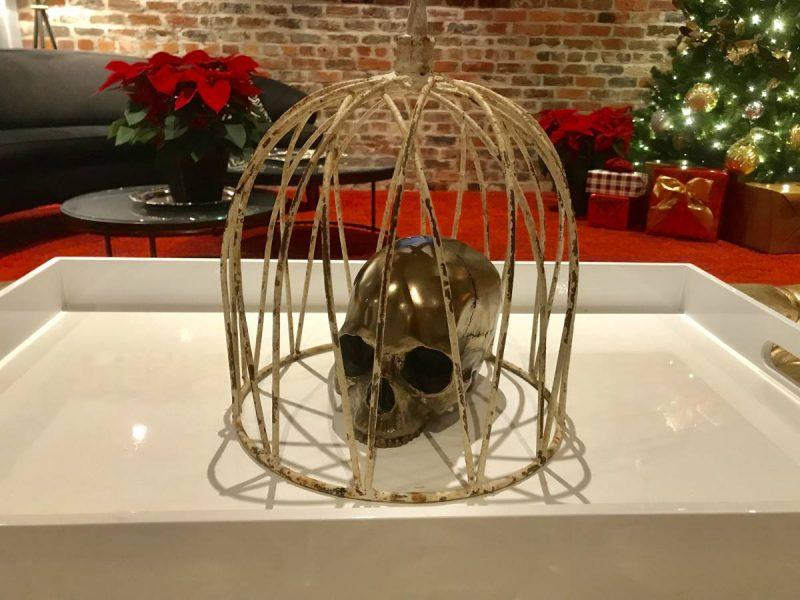 The Cambria Hotel chain generally likes to decorate its hotel with local touches and decor.
In this case, you could see the blend of the different influences in the city, from voodoo to jazz music.
Like the city, the hotel had a fun, mysterious vibe.
I also lucked out in that I arrived just as Christmas was starting to take over the city. My friend and I caught a Christmas parade and attended a nighttime light display in the city park.
It was magical, and I loved seeing the festive decorations throughout the hotel lobby to match.
Artwork Display and PhotoNOLA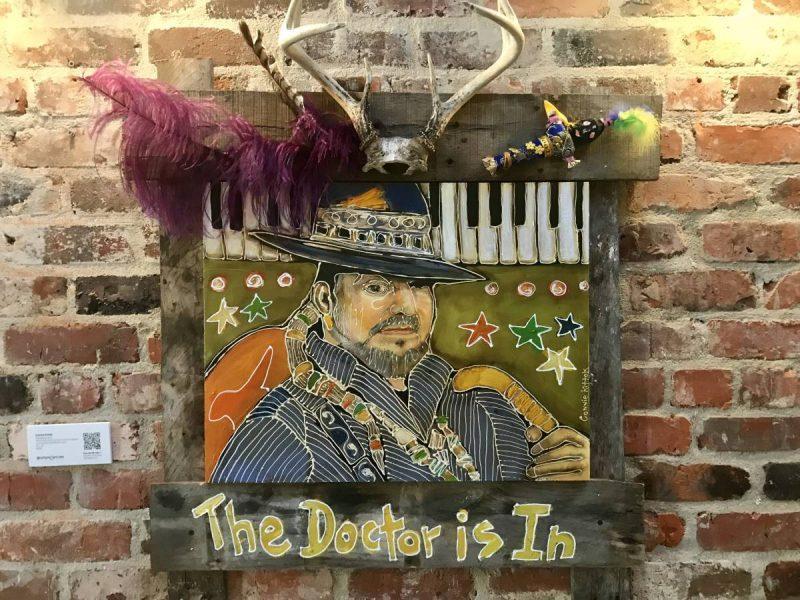 The hotel has a long corridor with exposed brick that is perfect for displaying artwork, so they partnered up with Where Y'art in New Orleans, a company that helps local artists get seen.
Every four months the hotel features a new exhibit, and I was lucky enough to arrive right before a transition, so I caught two sets of amazing one-of-a-kind pieces made by local artists.
All of the pieces have a barcode that you can scan to get more information about the artist and purchase details.
The hotel is also proudly participating in PhotoNOLA, an annual photography festival that showcases art in unexpected places throughout the city.
Overall, I could not have been happier with my choice to stay at the Cambria Hotel New Orleans, and with my experience in New Orleans the second time around. I'm already planning my return visit!
Note: The Cambria Hotel New Orleans sponsored my stay in exchange for an honest review. As always, all opinions and unforgettable memories are my own.
Liked this post? Pin me below!