Looking more information on what to do in Medellin, Colombia? Read on for guest blogger Sam Ross' top tips, and check out his website and bio below.
Medellín is Colombia's second biggest city and the capital of Colombia's mountainous Antioquia province. It is nestled in a valley between two Andean mountain ridges and its modern nickname, "City of Eternal Spring" refers to the wonderful climate. The nickname paints a prettier picture than "the most dangerous city on earth", granted by Time Magazine twenty-five years ago.
There have been numerous huge changes since the Metro system was established in 1994; it sparked off the much-needed revolution that reclaimed the city from the clutches of drug lords. Since then the Urban Land Institute has called Medellín "the most innovative city in the world", thanks to the number of entrepreneurs kicking off projects and businesses here. It is no longer a place that travelers mull over warily before booking their flights – now most don't think twice about it.
Medellín is now considered a hip, beautiful and cosmopolitan city. You can't fail to have fun in Medellín, but it helps to have some idea of how to make the most of it… so that's what this guide is aimed at.
Getting around Medellín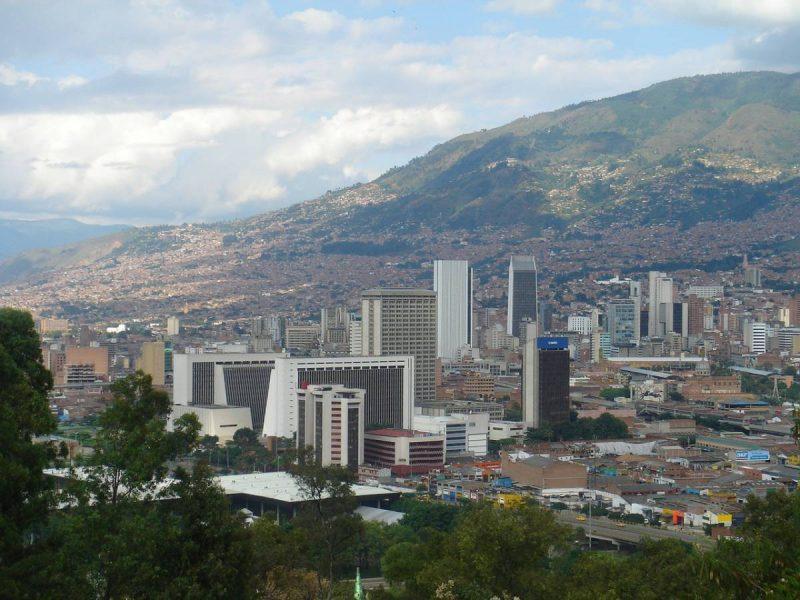 The modern metrocables mentioned above are one of the easiest ways to get around. They serve the whole city and surrounding barrios (neighbourhoods), and you'll get excellent views of the Aburrá Valley while you travel. Cable Car is another great option for traveling around the city and are easy to find as they connect to the metro. Take in amazing valley and mountain views while relaxing in a glass pod, saving you huge hikes up steep streets when exploring the mountainside areas around the city.
Uber is not an option in Medellin after January 2020 as they've opted to exit the Colombia market. Rideshare apps that utilize private cars like Beat and Cabify aren't technically legal. Alternative apps include EasyTaxi and Tappsi.
Next up is buses, which will also take you anywhere in the city you want to go, albeit at a slower pace. The 'circulars' go in a big loop around the city and the others go in one direction only. You have ample public transportation options. Locals are usually happy to advise!
RELATED POST: 12 BEST ADVENTURES IN BANOS, ECUADOR
Areas to check out in Medellín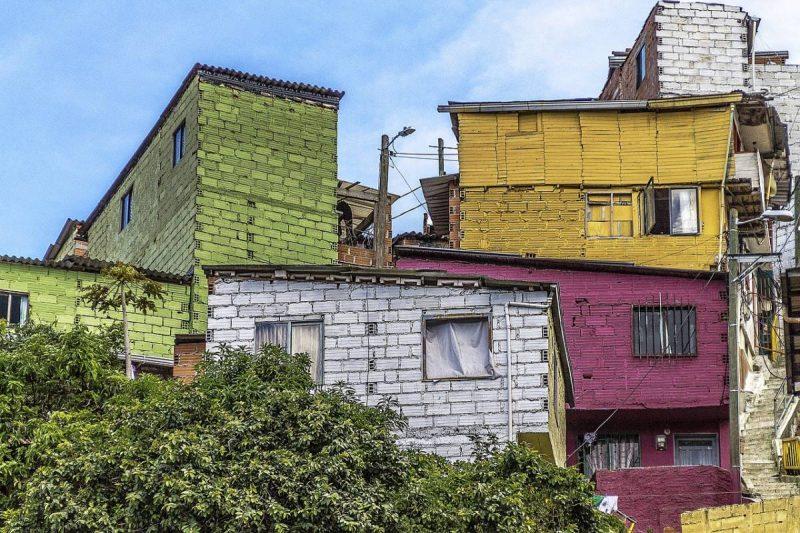 Many travelers head for the El Poblado area, which makes it the most 'touristy' area and therefore more expensive, but it's a fun place with a lot going on. The area around Parque Lleras has a thriving nightlife with has numerous restaurants, bars and discos. Locals are big fans of dancing, so you'll find it everywhere you look in Poblado, from rumba to salsa. This is your chance to learn some authentic South American dance moves!
Other interesting areas are Ciudad del Rio, Laureles, Floresta and Estadio which all have a more authentically Colombian feel because they're not so overtly influenced by tourism. Each neighbourhood offers something different in terms of entertainment and activities, so it's worth exploring them all if you have the time.
Where to eat and drink in Medellin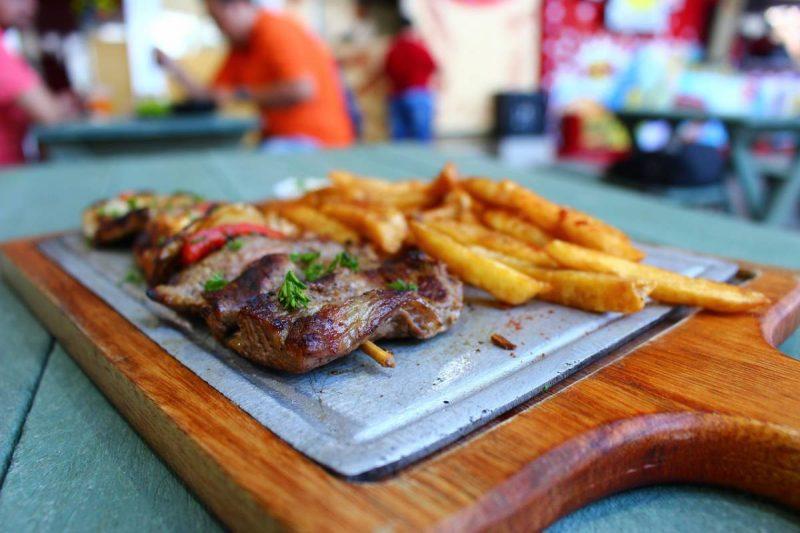 When in the El Poblado area, pop into Pergamino Cafe for a local brew of superior quality, and if in Laureles, the same goes for Algarabia Café. The latter café has beautiful views of the green park opposite too.
Some people think all the best restaurants are in Cartagena, but when hungry, consider stopping by Mondongo's, a restaurant serving up local dishes that will give you a true taste of Colombia. Portions are sizeable and the atmosphere is lively. They do a speciality soup, sopa de mondongo, which consists of tripe, avocado, fried plantain, and comes a Colombian corn cake. Not everyone is a fan of tripe, but if you're game, you'll certainly be experiencing something new!
If vegan, vegetarian or seafood appeals more, try out El Herbario instead. This hip eatery is set in a warehouse-type environment, with classy modern décor and a huge selection of wines. They are all about the creating great meals with healthy portions of vegetables and herbs, so they serve up all manner of delicious bites including leafy green salads, grilled legumes with goat's cheese, soups, and seafood dishes. They even bring in live guitarists regularly.
In the alternative, you could visit a local food market for fresh produce options.
Activities in Medellín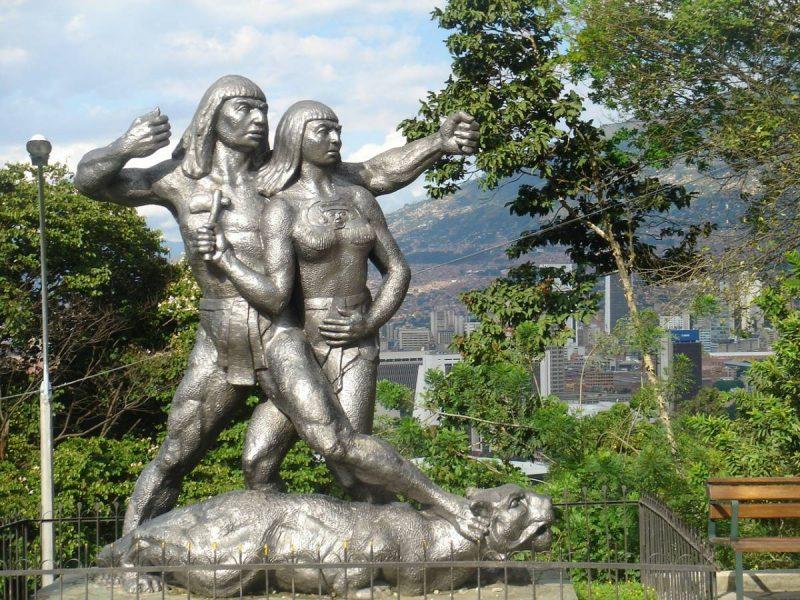 Admire the local artwork
Downtown in Plazoleta de las Esculturas (otherwise known as Botero Plaza), check out the amazing sculptures of famous Colombian artist Fernando Botero. The grand central square displays 23 huge bronze sculptures, all of which are somewhat exaggerated and perhaps comical to some. If you like what you see, head over to the Museo de Antioquia, which exhibits even more pieces by this well-loved artist.
Medellín's Modern Art Museum (MAMM), in the Ciudad del Rio neighbourhood of El Poblado, is well worth a visit. The building itself is a striking piece of architecture; it is set inside a large city block, made of five stories of concrete and encased in rusted, perforated steel. Inside, browse the galleries of local artists.
Take off your shoes in Barefoot Park
As the name implies, Barefoot Park is somewhere for you to get back in touch with the earth. Inspired by Zen and designed by architect Felipe Uribe de Bedout, the park consists of green gardens, bamboo, a sandy area, and water fountains. Visitors are fully encouraged to ditch their footwear and get their feet into the mud, pebbles and grass before soaking them in the water.
Spot orchids in the Joaquin Antonio Uribe Botanical Garden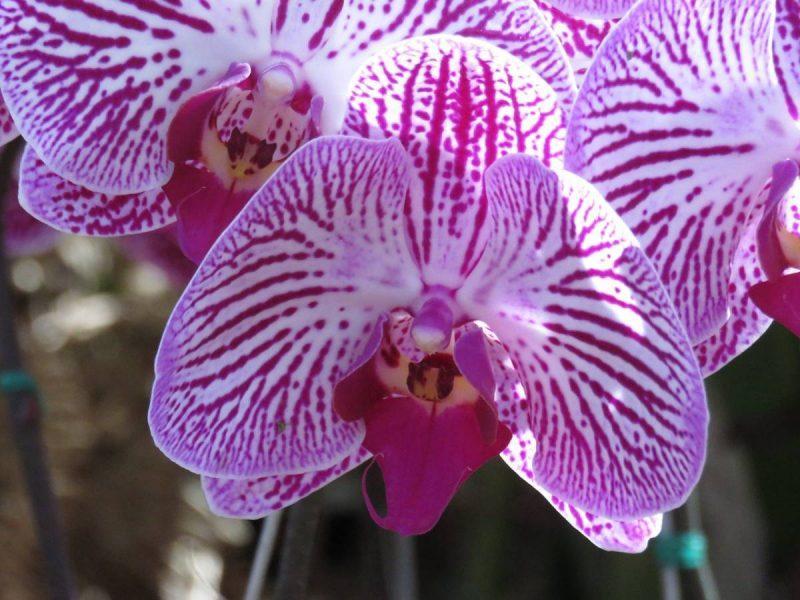 If you're enjoying the natural environments of Medellín, you might also want to visit the 14-acre Joaquin Antonio Uribe Botanical Garden. Here you'll wander along boardwalks in the midst of tropical rainforest, feasting your eyes on bamboo and beautiful orchids, which are just one of 4,500 flower species here. There are also 139 recorded bird species present.
The Parque de los Deseos (The Park of Wishes)
This park is not just an average park. It's more like a complex and is chock full of cafés, as well as restaurants, concert halls, an open-air cinema and an interactive museum. It is even home to the University of Antioquia and a modern library. There is an open space dedicated to the theme of science and discovery, as well as plenty of sand pits, wade pools and water jets for kids to enjoy.
Discover the local history at The Casa de la Memoria (Memory House Museum)
The Casa de la Memoria is the place to learn about the rapid transformation this city underwent. The walls are interactive, featuring timelines of film clips, documents, news reports, as well as films documenting locals' harrowing experiences and losses.
A few hours at this museum teaches you how Medellín became a peaceful place and winner of several international awards (including 'world city' prize), having risen against the odds from the tenacious grip of drug overlords and extreme violence.
Experience the local coffee culture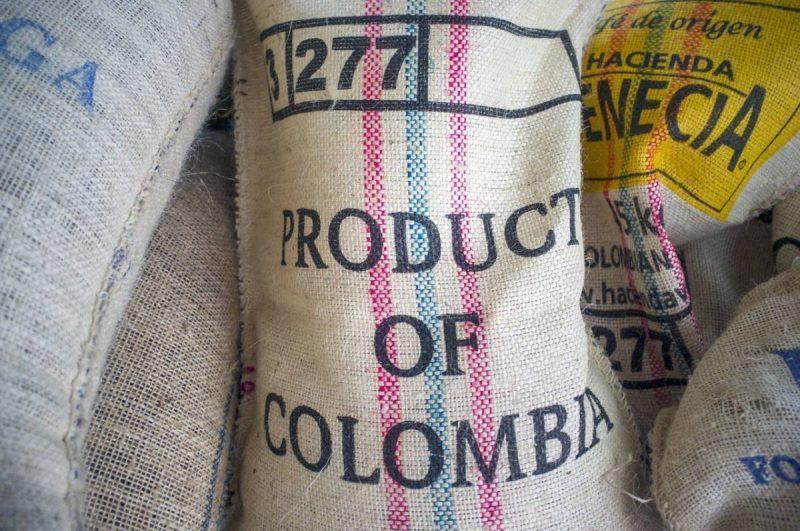 Given that Medellín is one of the world's major coffee exporters, coffee culture here took a while to get going. That's because originally, coffee was mainly harvested for export and wasn't something locals bothered much with.
Today, both locals and visitors drink it as part of a daily routine, so there are innumerable cafes brewing up local specialty coffees in cool, chic environments. There are even charity cafes operating in the poorest neighbourhoods, so investing in a latte or two at these equates to doing your bit toward assuaging the city's remaining poverty.
Party like it's 1999
The people here (paisas) are friendly and love to have fun, so there is a big party culture based on some of the world's best music. In this city you'll never be far from some evening fun. There are five main zones to look out for if you feel like a party in Medellín: Lleras (the favourite), Barrio Colombia, Las Palmas La 33, and La 70.
RELATED POST: AN EVENING OF TANGO IN BUENOS AIRES, ARGENTINA
If you want to experience an authentically Colombian party, go to La 33 or La 70; however, each zone will have something authentically Colombian happening. Look out for musical styles such as Vallenato, Salsa, Merengue, Cumbia and Bambuco… and be prepared to move your feet in unfamiliar ways!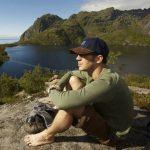 Sam Ross runs the blog The Hammock Hombre – a travel blog focused around the digital nomad lifestyle. Over the past 3 years, he's travelled to every continent, so he writes on a broad range of countries, cities and destinations.
Liked this post? Pin me below: