Looking for the best things to do in Vieques? Whether you're going for a week or a weekend, you're going to want to bookmark this list!
Vieques is a small island located off the coast of Puerto Rico and makes a great destination for those wanting a slower paced, tropical getaway.
Those looking to reach Vieques will need to travel by ferry, plane or private boat charter.
If you're on a tight schedule, flying is your best bet. I recommend you make reservations at least a month ahead of time as the planes are tiny and fill up fast.
When you arrive in Vieques, you'll need to arrange for transport. There's only a handful of taxis on the island and they won't be waiting by the airport. There is a list of taxis you can call but I suggest having a rental car arranged as it will be easier to get around that way.
Once you're there and set up with a sweet ride, it's time to adventure!
Here are 12 fun things to do in Vieques, Puerto Rico.
RELATED POST: 23 BEST DAY TRIPS FROM SAN JUAN, PUERTO RICO
Gran Ceiba Tree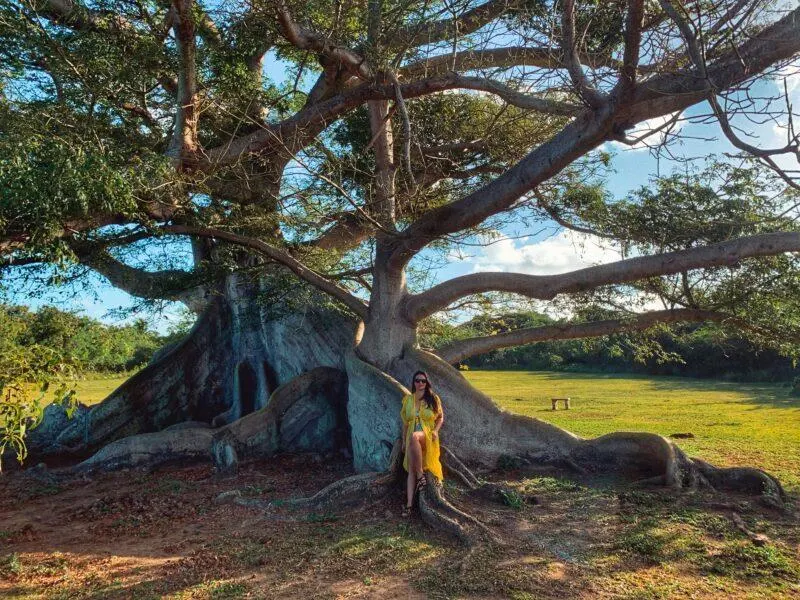 Never heard of a Ceiba tree? Don't worry, you'll become familiar during your time here.
Ceiba trees are magnificent, towering trees with tangled roots that look like walls.
The Gran Ceiba tree specifically is 300+ years old and has a small park/nature area dedicated to it that is run by volunteers. Stop by to take pictures, sit on one of the surrounding mosaic benches and take in this majestic beauty.
Snorkeling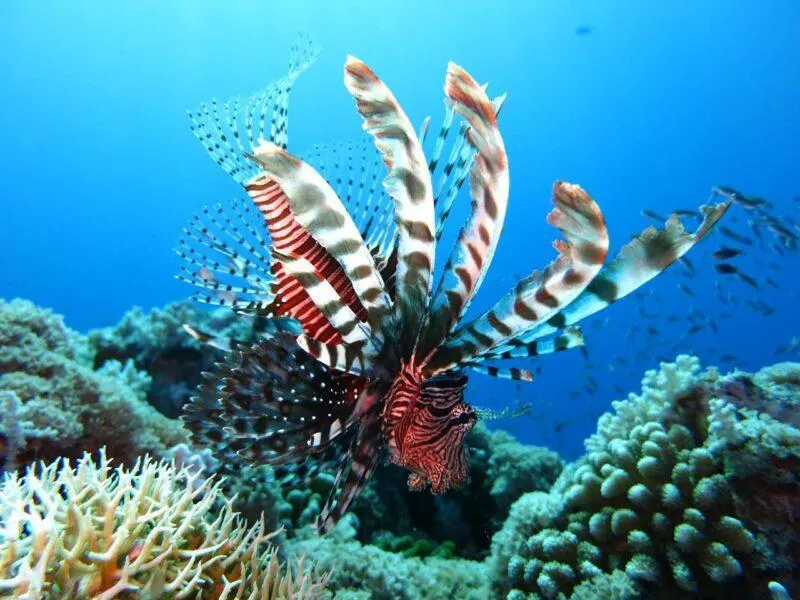 If you're looking for an easy water activity, consider going snorkeling. Bahia de La Chiva, Caracas Beach and Esperanza Beach are three popular spots.
I personally found the snorkeling by Mosquito Pier (aka the "rompeolas") to be the most enjoyable since the water was calm, visibility was clear and there is a lot of wildlife under the pier.
The pier is said to be home to a population of sea turtles. Also immediately adjacent you'll find Starfish Beach and if you're lucky you'll spot one of its namesake mascots.
BioBay tour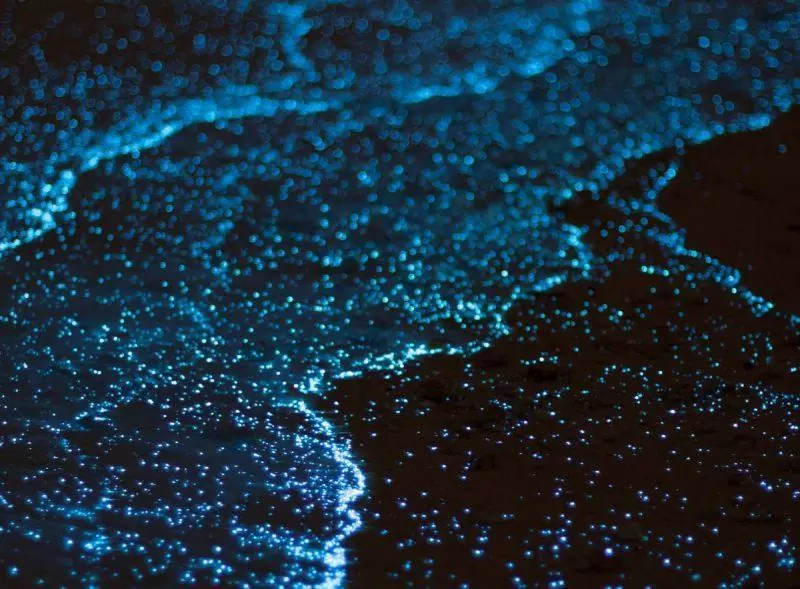 This is the most popular activity to do in Vieques and a must if you've never visited before.
The bioluminescent bay in Vieques is the brightest in the world. I recommend planning your trip during a new moon to see it in its full splendor.
You can kayak out onto the water with a guide. There are glass bottom kayaks so you can see the water light up beneath you as you paddle.
Note that you cannot swim in the water as it affects the population of the dinoflagellates and impacts the brightness of the bay.
RELATED POST: HOW TO VISIT THE BIOBAY IN VIEQUES
Black Sand Beach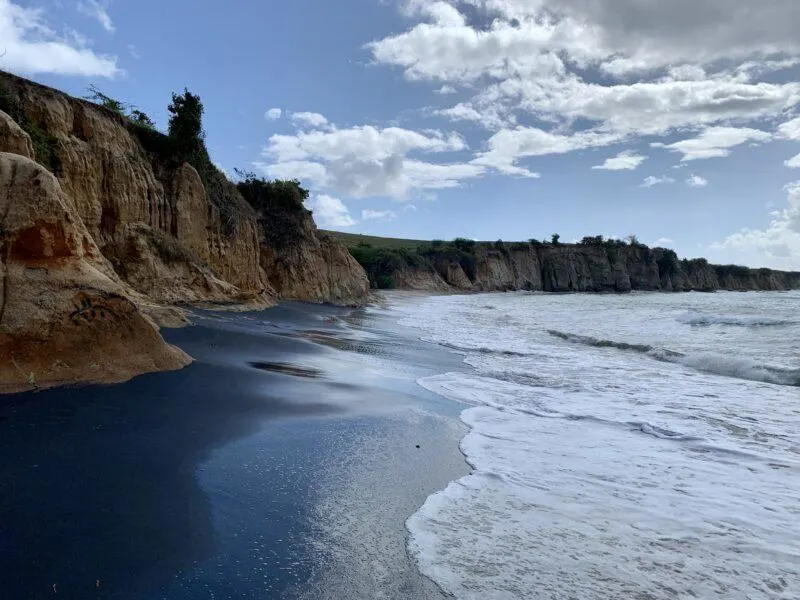 Think you can only find black sand beaches in Iceland or Hawaii? Think again!
Certain areas on the island are volcanic and minerals are carried down to the beach and coat the otherwise golden sand.
The minerals are mainly iron and the concentration of black on the sand can vary depending on the weather/rain.
This is a truly unique site that is well worth a visit. You will likely see wild horses along the way if you choose to hike, or you can take a trail ride and explore the beach on horseback.
Horseback riding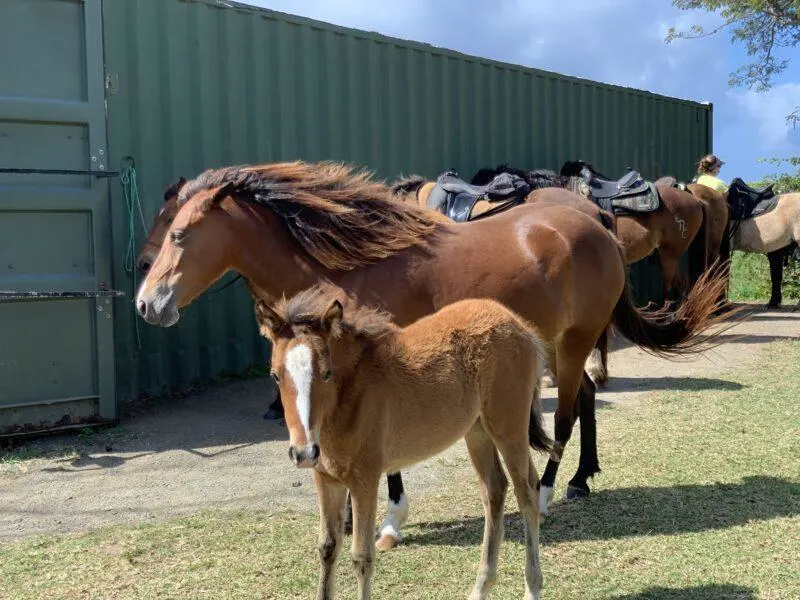 Want to explore parts of the island you would never see otherwise? Consider going on a horseback ride.
I took a 5-mile tour of Vieques with Esperanza Riding Company and it was spectacular. They offer rides daily at 8am and 4pm.
I took the morning ride and the weather was perfect — opt for the 4pm ride if you want to catch the sunset.
What I liked about them was how well-kept the horses were. The owner, Elizabeth, really cares about her animals and the experience she offers.
They also have sassy shirts for sale if you want to support a female-run small business.
Museo el Fortin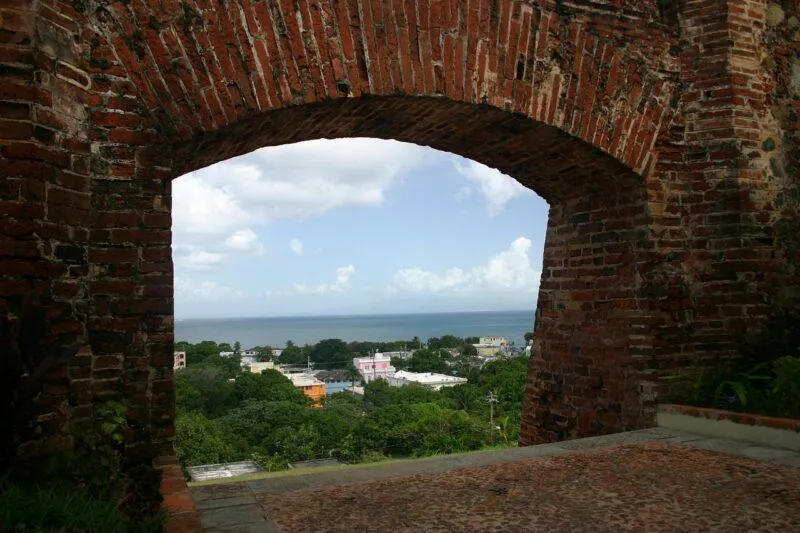 This museum is one of the only ones that showcases Vieques' history. It is housed in a 19th century fort built on a hill with views out to the ocean.
There are Taino artifacts, art on the walls and a gift shop. The entrance fee is a suggested donation ($5).
There are limited hours of operation so make sure you check opening hours before making the trip to Isabela.
Note: Currently the museum is closed due to COVID. Got there and found it was closed? Head to Rincon del Sabor, a nearby food truck, to eat your sorrows away.
Crab Island Rum Factory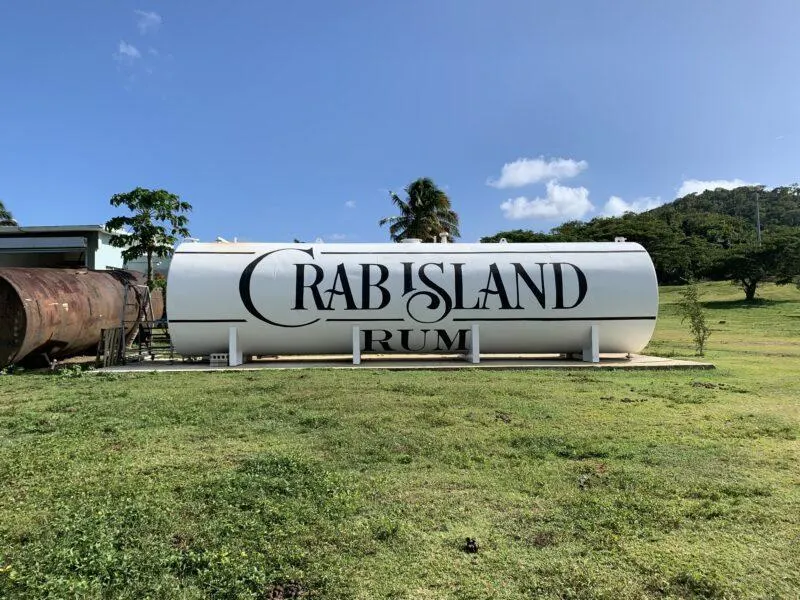 Big news — Vieques has a rum factory!
Crab Island Rum is locally run and operated. The owner, Ivan, went to school inVermont and returned to open this distillery in 2019.
The rum is infused with local ingredients like orange and coffee from Lajas, Puerto Rico. It is aged in bourbon whiskey barrels from Kentucky.
There are free tours and samples available. Stop by, support and leave with a bottle.
RELATED POST: VISIT THE RON DEL BARILLITO RUM FACTORY IN PUERTO RICO
Malecon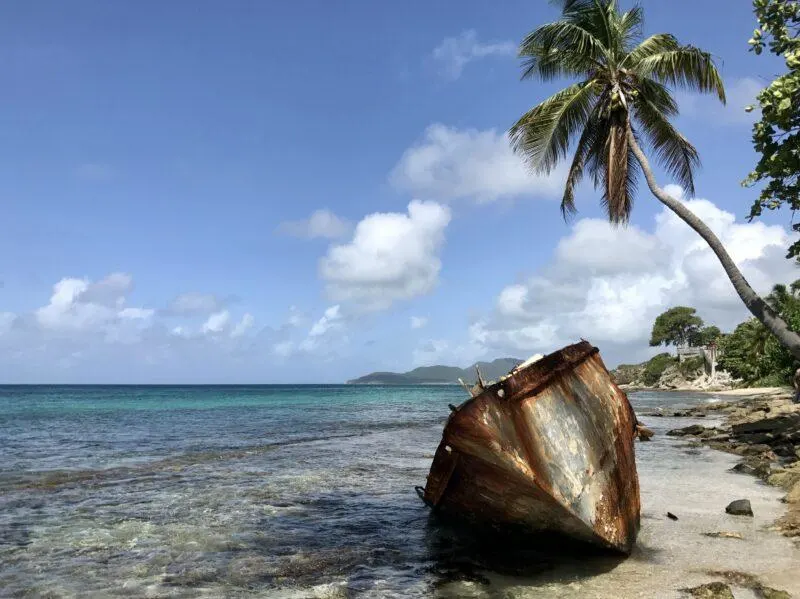 The Malecon is the main strip on the island where you'll find all the nightlife, restaurants and bars.
There are souvenir shops for light shopping and sandy areas where you can dip your toes in the water and forget your worries.
I saw families doing the banana boat here. You can also see remnants from the military occupation of the island, like the rusted boat pictured above.
Oro Gallery
View this post on Instagram
Oro is an art gallery and event space that oozes Spanish charm, with red floor tiles and high ceilings.
They have a display space for featured local artists as well as a general warehouse space for all their artwork and creative projects. You can find affordable, one-of-a-kind gifts here.
They have events like yoga and lectures from select artists and creatives.
Lighthouses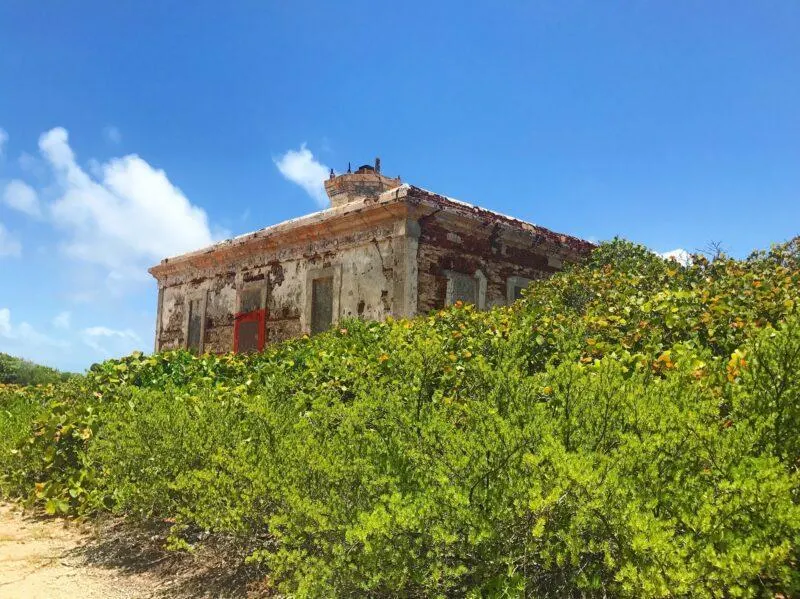 You have two options for lighthouses on the island — Punta Mulas and Puerto Ferro.
Punta Mulas is beautifully restored and has a small museum inside covering the nature of the island and maritime history. Admission is free.
The Puerto Ferro lighthouse is a vacant structure but sits on a cliff with stunning views of the ocean.
Mosquito Pier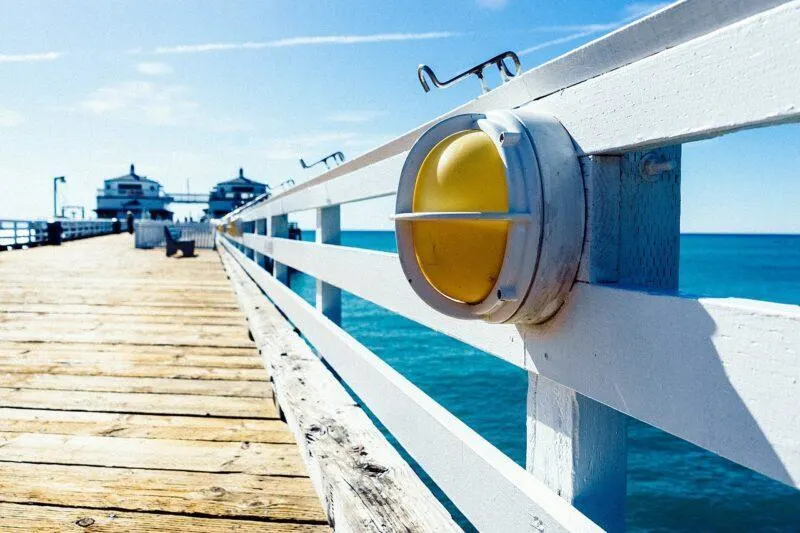 I mentioned this site above when referencing snorkeling but it's also a popular place to take a stroll, hang out and enjoy the sunset.
You'll see people walking, fishing and swimming here. You can drive your car on the pier all the way to the end.
Vieques Historical Trust
View this post on Instagram
This is a center for conservation and preservation of the island. They host educational activities and tours.
I didn't include the Sugar Mill Ruins and Bunkers on this list because I tried to access them via car and almost scratched my Jeep (watch out!). I read that Vieques Historical Trust offers tours.
They have an office right on the Malecon and are open Monday to Saturday from 8am-4pm Stop by and see what they're offering during your visit.
RELATED POST: 8 BEST PLACES TO EAT IN VIEQUES, PUERTO RICO
Till next time, safe travels!