Looking to book a stay at the InterContinental Madrid? Here's everything you need to know before you go!
I recently had the pleasure of visiting Madrid for the first time. I had been to Spain before — to Barcelona, Cadaques, and Figueres, but never to the capital of Spain, and I was eager to rectify that oversight.
In searching for a hotel in Madrid, I knew I wanted to be close enough to all the major attractions that I wouldn't need to rent a car, yet remote enough that I could get a good night's sleep. The InterContinental provided all of this and more.
Conveniently located off a major roadway, it's 10-15 minutes to all of Madrid's sights and nightlife by public transportation. There are also restaurants and cafes nearby within walking distance if you're looking for a bite late a night.
The hotel itself is grand and luxurious, having previously been a palace. There are still remnants of the old estate, including a former driveway turned into a foyer, and architecture and design of some of the original ballrooms and dance floors. This is a popular place for weddings, photo shoots and business events.
The weekend I was staying, there was even a president of a country staying there!
Read on for more tips and information to help you successfully plan your visit to the InterContinental Hotel in Madrid, Spain.
InterContinental Hotel Madrid Location and Map
The hotel address is Paseo de la Castellana, 49, 28046. All of the Uber and taxi drivers are familiar with this hotel and will know how to reach it. You can also easily access the hotel vis public transportation.
The closest metro stop is Gregorio Marañón, servicing lines 7 and 10, orange and blue respectively. The closest bus stop is Emilio Castelar, serving buses 5, 14, 27, 45 and 150, as well as N1, N22 and N24. Bus is the easiest way to access the property, aside from Uber.
The hotel is located on a large street adjacent a six-lane roadway but it has it's own separate entrance such that it's removed from the hustle and bustle. I didn't feel rushed when loading or unloading my luggage. There is a 24-hour doorman on site to greet you.
Shuttle from Madrid Airport to InterContinental Madrid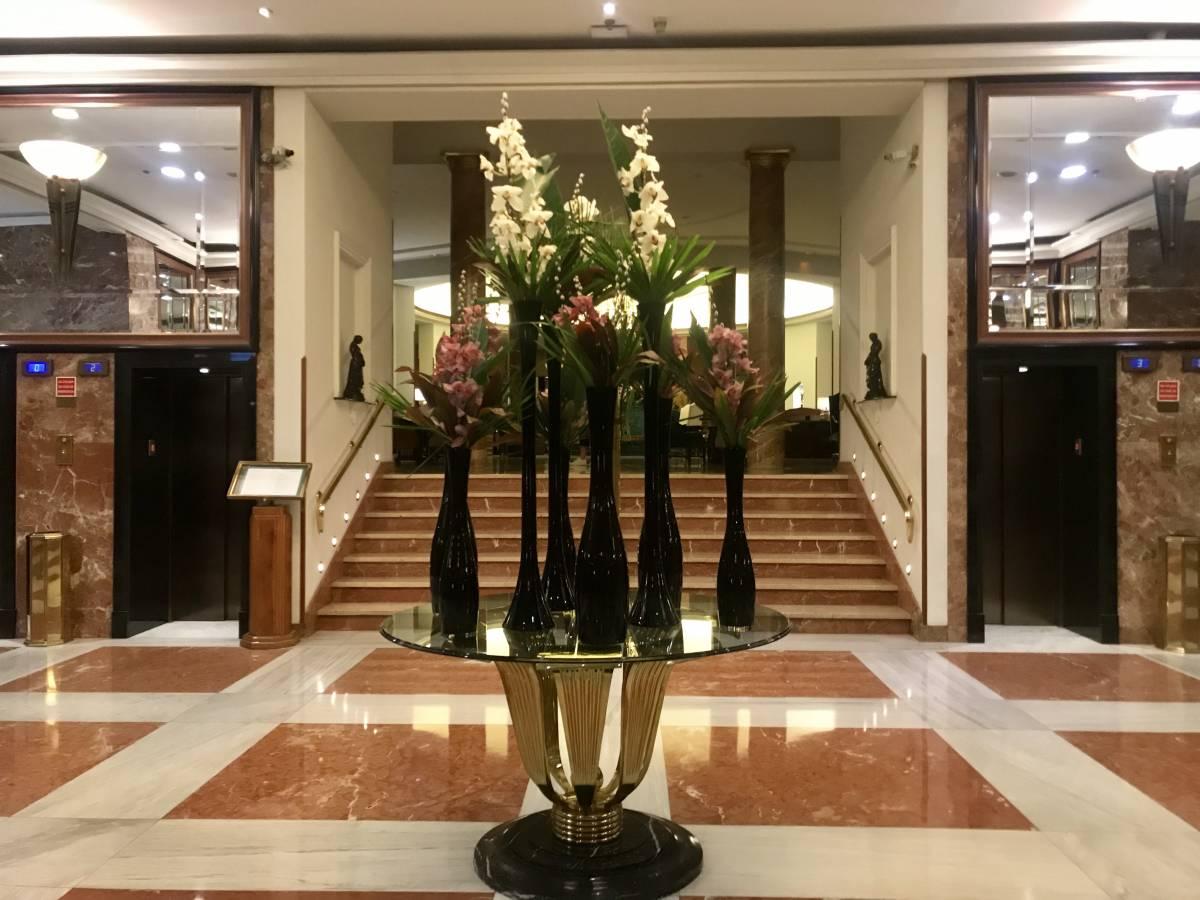 The hotel does not provide an official shuttle. You can arrange for a private car to pick you up at the airport ahead of time, or arrange for an airport shuttle bus, just Googling the service.
I took the metro to get from the airport to the city and found it quick and easy. You can catch the metro straight from the airport for.a slightly higher fee than the normal rate. Take line 8 from to Nuevos Ministerio and you're int he city center. You can also opt to transfer — there are maps on every train car and the process is pretty clear, even if you don't speak Spanish.
Dining at El Jardín del InterContinental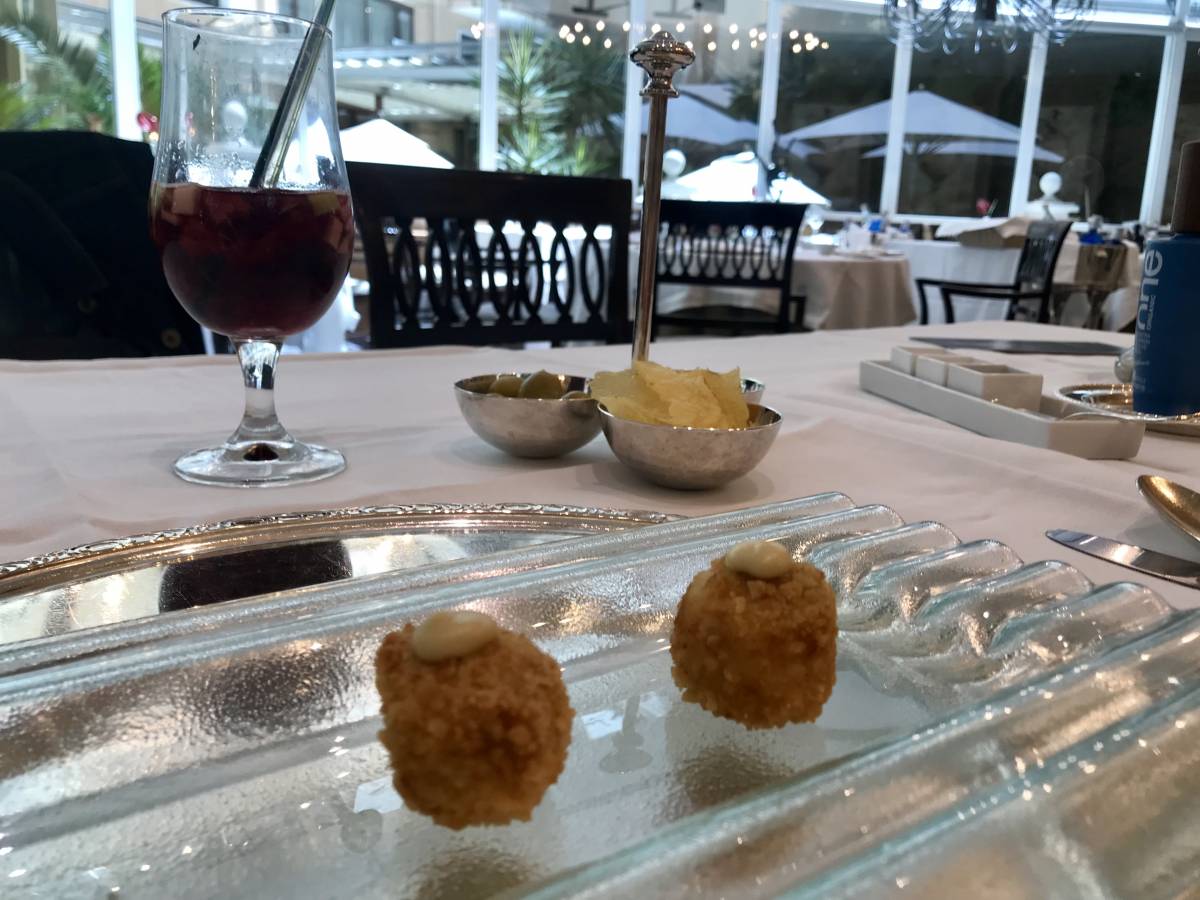 El Jardín del InterContinental is under the leadership of Chef Miguel de la Fuente, and his innovative dishes live up to his impressive cooking background. I had the pleasure of dining at El Jardin del InterContinental and sampling some of his best dishes.
I tried some of the best octopus from my time in Spain, pan seared and topped with just the right amount of seasoning. I had croquetas with goat's milk that melted in my mouth. I also enjoyed trying venison for the first time. Each plate was more delectable than the last, and the sangrias both tasty and strong.
I highly recommend dining here if you want to "treat yoself" one evening, regardless of whether you're a guest of the hotel. Chef Miguel handcrafts each dish on the menu and will leave you feeling sated and happy to have indulged in this fine dining experience.
Sunday Brunch at InterContinental Madrid
We all like to sleep in on Sundays. Take your time and start the day off right with brunch. You'll be spoiled for choice with more than 200 different dishes, both local and international, displayed under the central dome of the hotel lobby.
It's recommended that you make reservations ahead of time as this is a popular celebration spot on the weekends. The hours are every Sunday from 1:30pm to 4pm. The price is €72 per person and includes sushi prepared live, cooking demonstrations, Spanish hams, an oven to design your own pizzas and specialty handmade pastries.
Booking Your Stay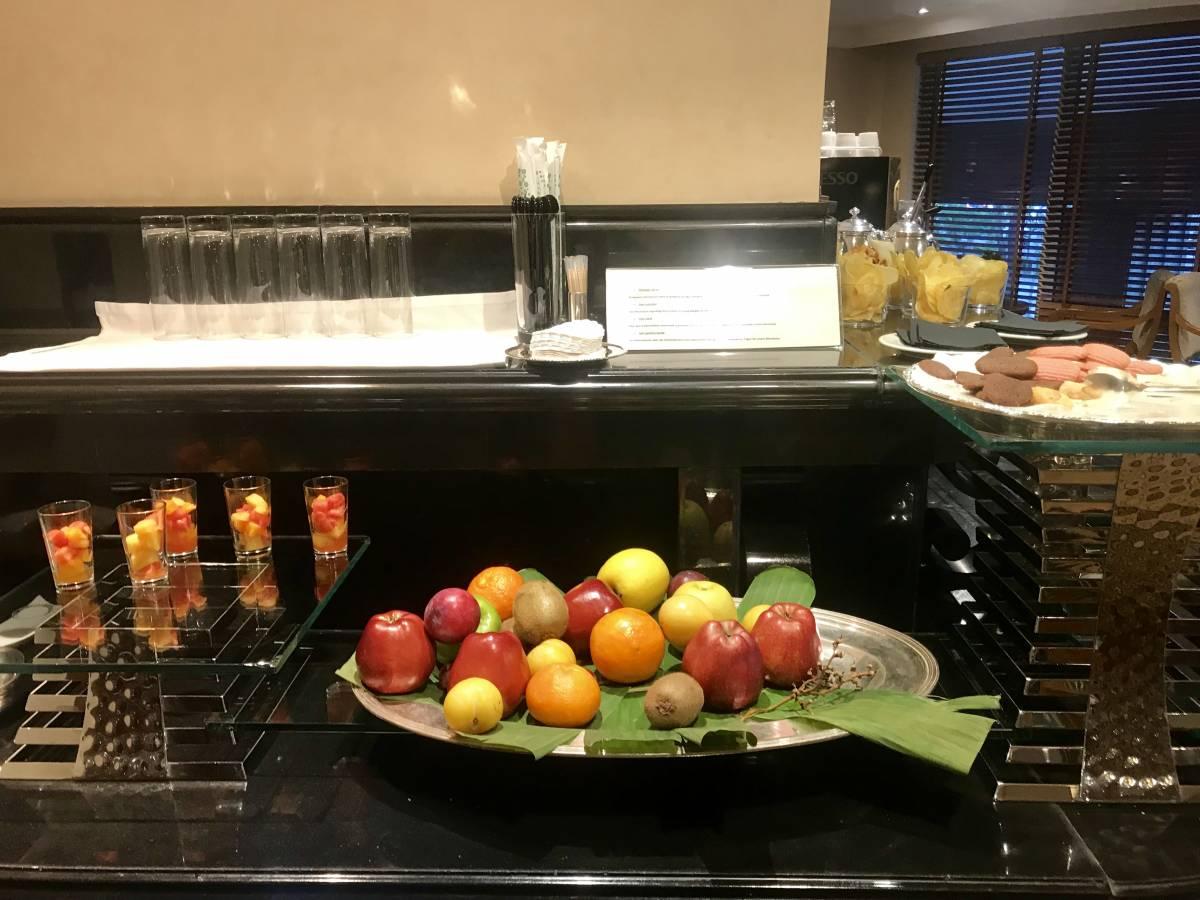 You can book your stay directly through the InterContinental Hotel website.
As part of your stay, you'll have access to hotel amenities like a fitness center, concierge, sauna, whirlpool, valet and newspaper service. There's a safe in each room as well as bathrobes and slippers provided. All standard amenities, from shampoo to a sewing kit, are at your disposal. The staff comes in to do room service at different times of the day, and prepare your room for nighttime by closing the curtains.
There's also club service available on the second floor with a daily happy hour and snacks and drinks available throughout the day. There's room service, including breakfast on demand with items like a Spanish omelet, fresh juice and Iberian ham. There's also laundry services on site and babysitting available.
You'll find celebrations being held here almost daily, from baby showers to weddings or anniversaries. Locals love this as a spot to indulge, and it's easy to see why. The Intercontinental is a well-known and reputable brand, but the InternContinental Madrid leads the way in setting that standard.
Everyone was attentive, kind and made sure my stay in Madrid was absolutely flawless. I would stay here again in a heartbeat and highly recommend it as a base if you're exploring the capital of Spain.
Till next time, safe travels!
I was provided with two complimentary nights and one night media rate night in exchange for my honest review. All opinions are my own.
Liked this post? Pin me below.