Can't travel to Europe? Here are 15 of the most European places in America!
As much as we'd all love to be eating a croissant in front of the Eiffel Tower right now, traveling to Europe is not always possible.
Current travel restrictions aside, it's a big deal for most Americans to cross the Atlantic Ocean and take an international trip. It requires saving money, taking time off work and coordinating with schedules of family and friends.
I encourage the pursuit of bucket list travel goals but don't want you to feel like the only time you should look forward to traveling is when you can head to the Paris/Venice/Romes of the world.
In fact, there are many places in the United States to discover if you're a self-proclaimed Europhile. There's a reason why when the rest of the world plans to see us, they plan to stay for a few weeks.
We have an entire continent to explore! Filled with pockets of culture and traditions from around the world.
This post will highlight 15 of the most European places in America, guaranteed to make you feel like you're on an authentic escape.
RELATED POST: 21 UNIQUE PLACES TO STAY AROUND THE WORLD
1) Skaneateles, New York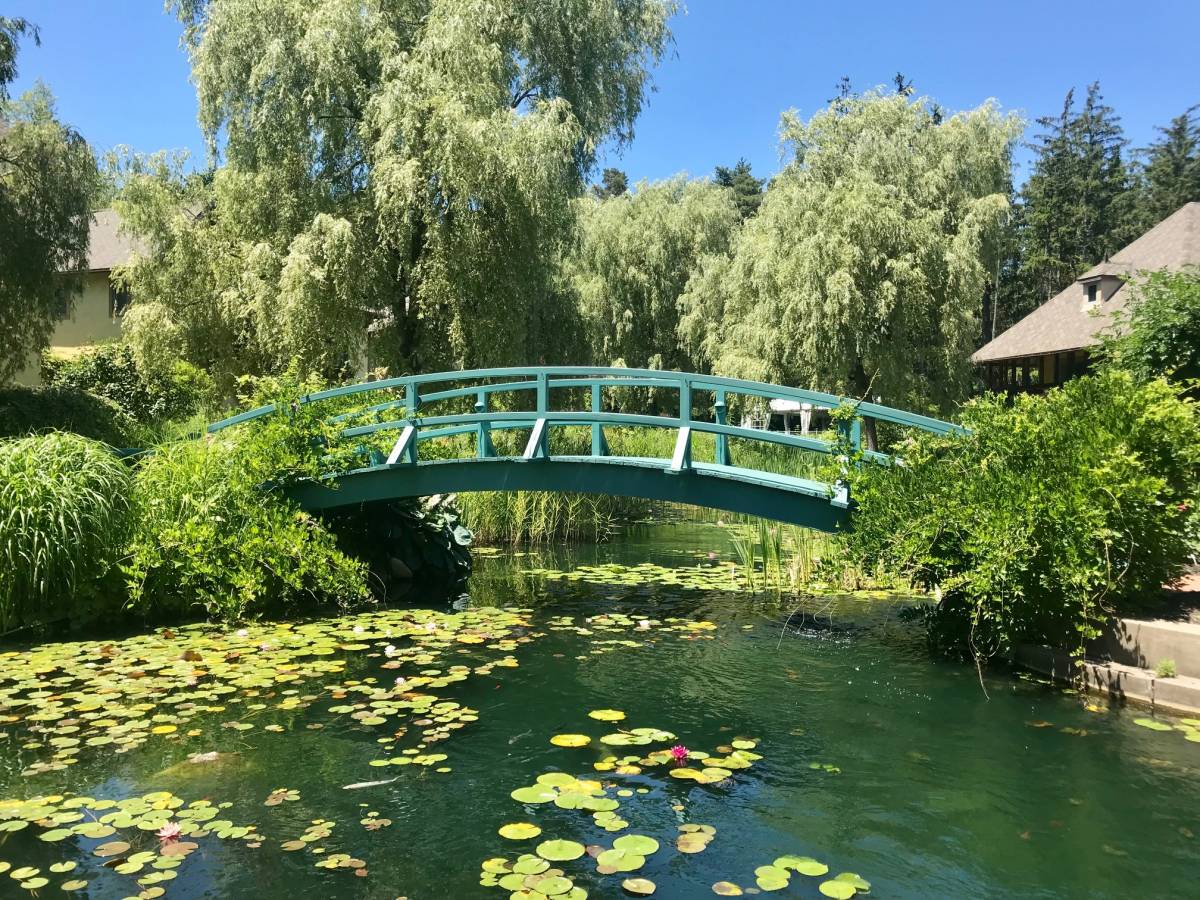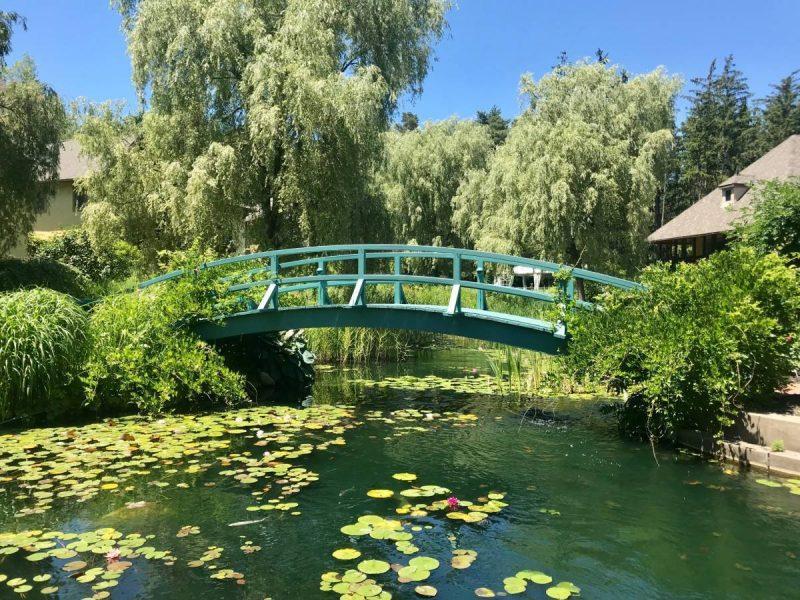 You won't find a better summer road trip destination if you're looking for the South of France than upstate New York. The garden at the Mirbeau Inn & Spa is a mirror image of Monet's Giverny.
There are lavender fields minutes away at Lockwood Lavender Farm, where you can pick your own bundle and take pictures to your heart's content.
If you go in June/July, it will smell like you're in Provence.
Less than an hour away you'll find the Finger Lakes with some of the best wine in the country, often times surpassing French wine in taste tests and awards.
2) Helen, Georgia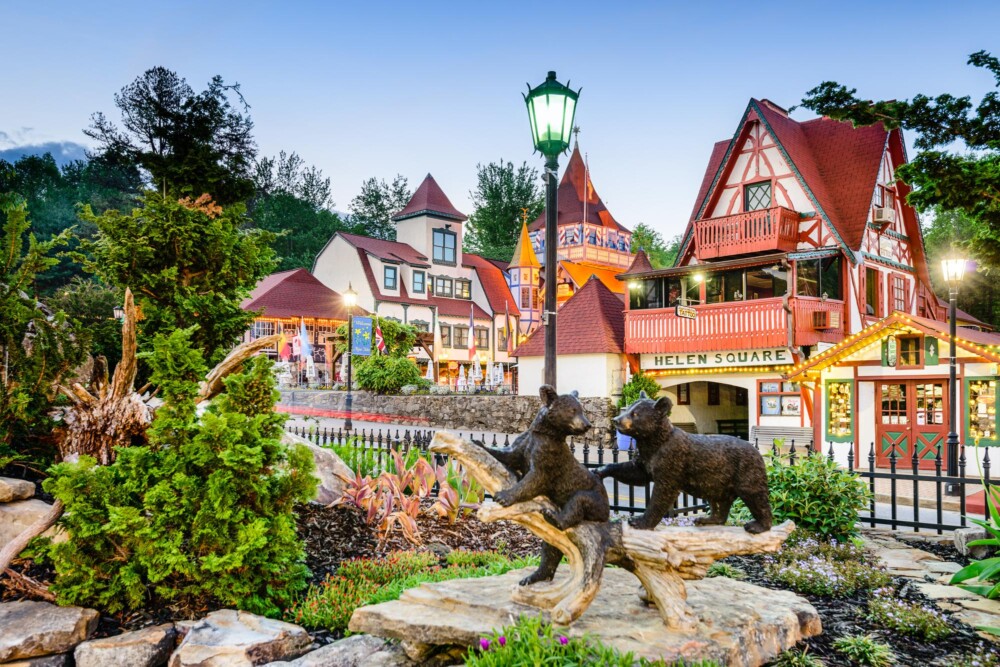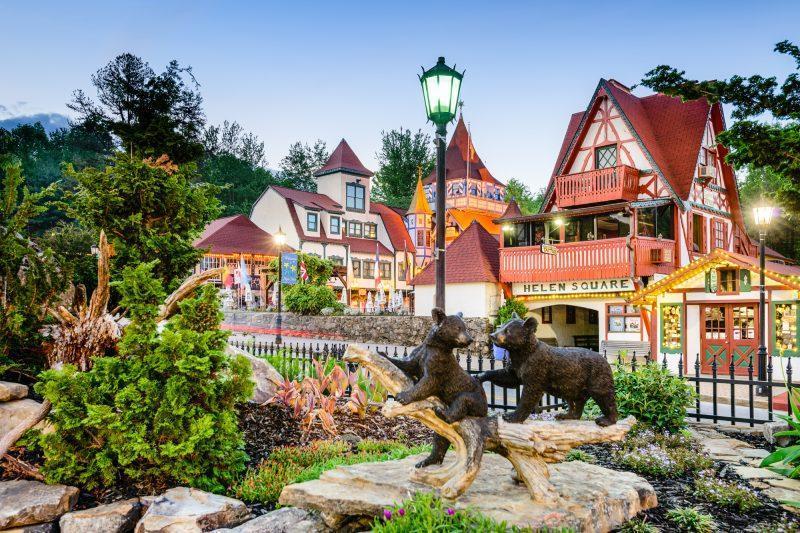 I first visited Helen, Georgia on an East Coast road trip with my family as a kid and it really made an impression. I had never seen such a unique place, with buildings straight out of fairy tales!
It's a recreation of a Bavarian Alpine village. You can watch wooden toys being made, see a working windmill and even purchase candy from Hansel and Gretel Candy Kitchen.
The village is a fun stop year-round but gets packed in the fall and winter for Oktoberfest and holiday festivities.
3) Nashville, Tennessee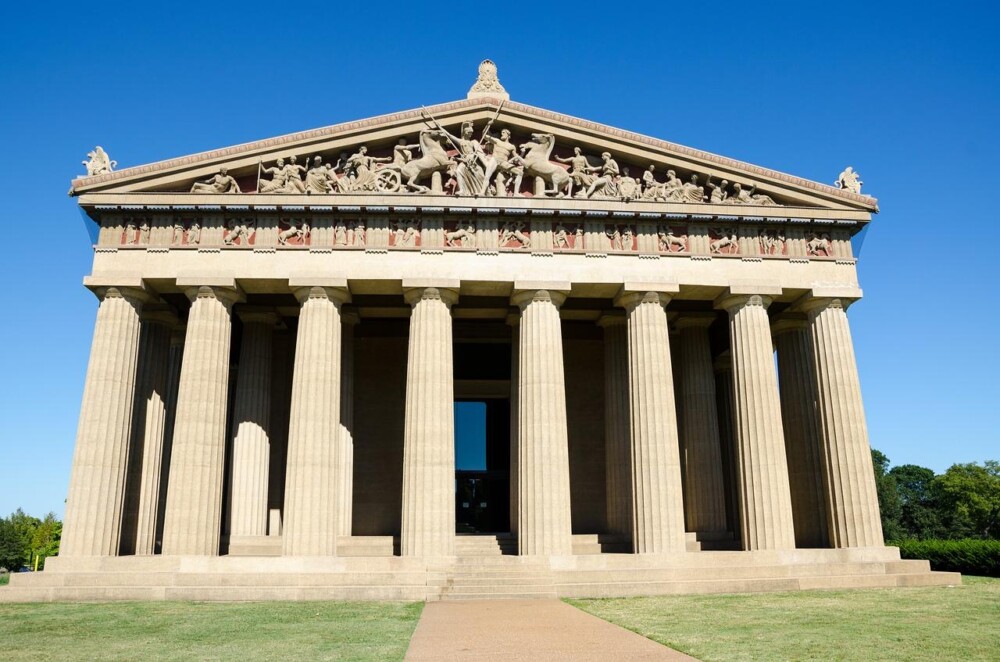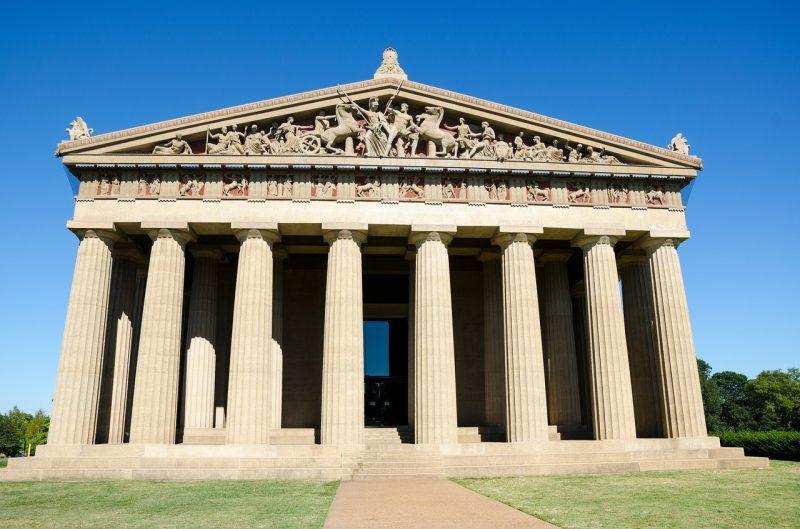 Wish you could be in Athens, Greece? Funnily enough, you'll appreciate the Parthenon better by visiting the replica in Nashville.
Unfortunately, the original in Greece has been plundered through the ages. The elaborate carvings referred to as the "Elgin marbles" were actually looted by the British.
To this day they remain on display in the British Museum despite Greece having a brand new, $175 million facility waiting for them and practically begging to get them back.
But that's neither here nor there.
The replica in Nashville is the only place in the world where you can see the Parthenon in its full flory, including a full-sized replica of the statue of Athena, which no longer exists today.
4) New Orleans, Louisiana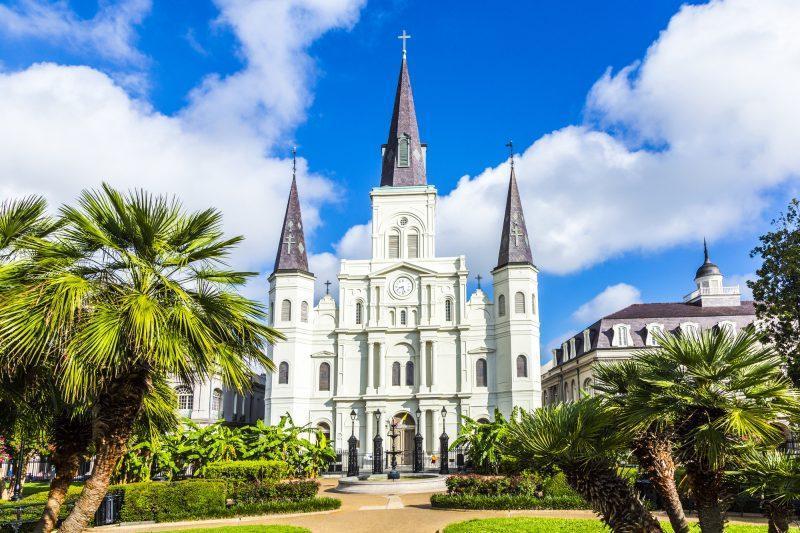 New Orleans is one of the oldest cities in America with an unmistakable French and Creole vibe.
The St. Louis Cathedral that stands in the middle of the French quarter is dedicated to King Louis IX of France and is the oldest continuously active Roman Catholic Cathedral in the United States.
If you're missing the grand churches in Europe, this will help calm your wanderlust.
Don't forget to stop by Cafe Du Monde to try their famous beignets!
RELATED POST: 10 FUN THINGS TO DO IN NEW ORLEANS
5) Holland, Michigan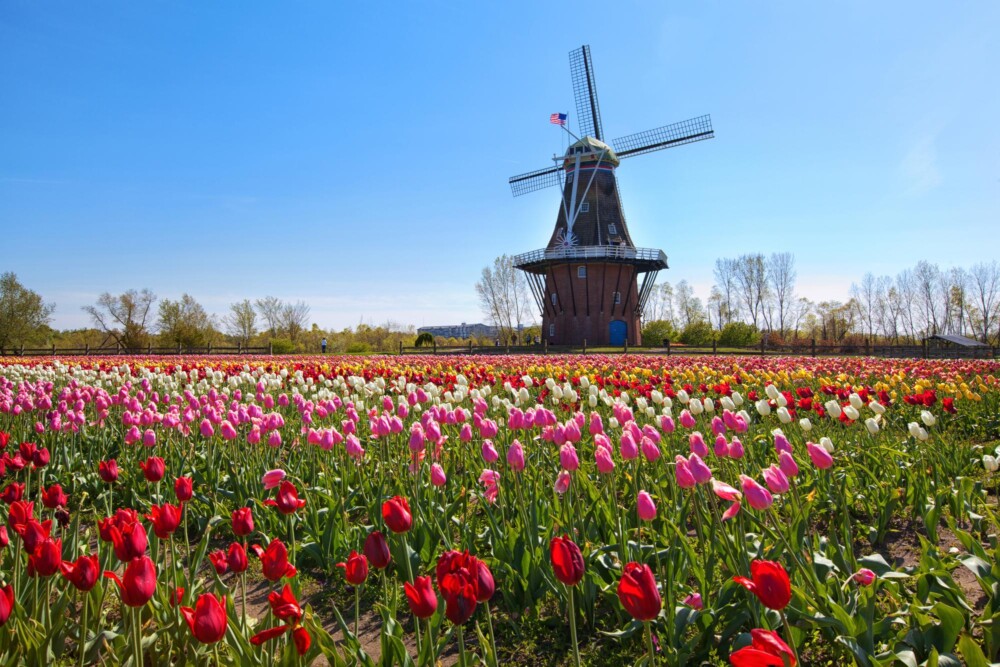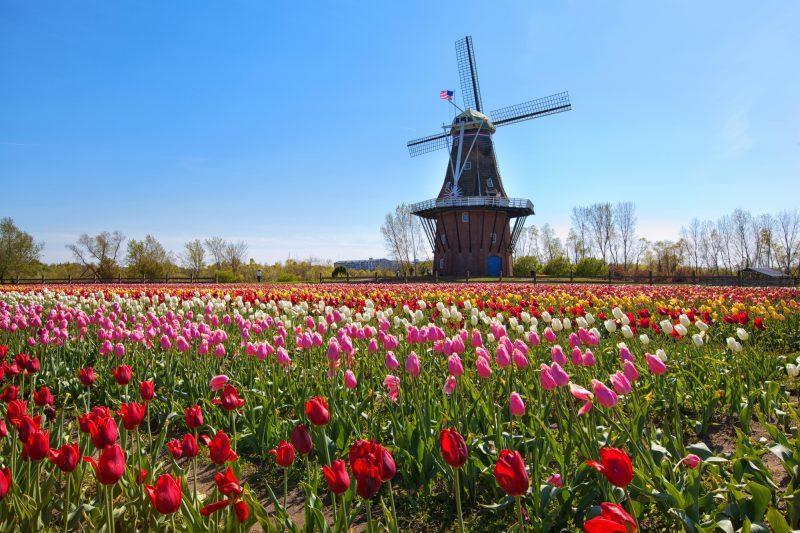 Craving a Dutch getaway? Head to Holland! (Michigan, that is).
It's here that you'll find the De Zwaan windmill, the oldest authentic, operational Dutch windmill in the United States.
Holland is also home to the annual Tulip Time Festival, held in May and showcasing fields of flowers reminiscent of the Netherlands.
6) Orlando, Florida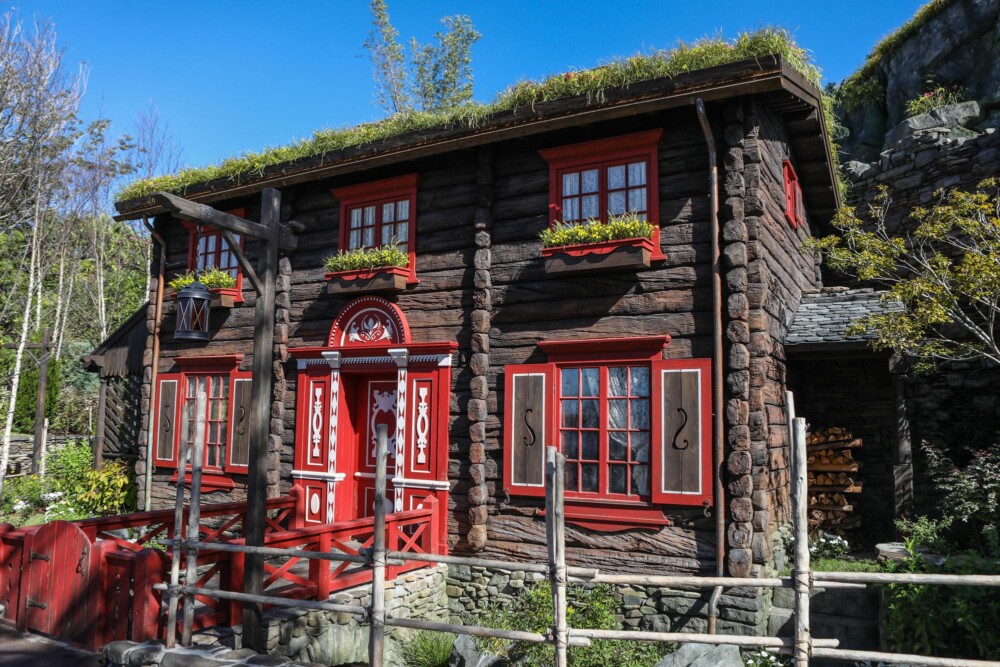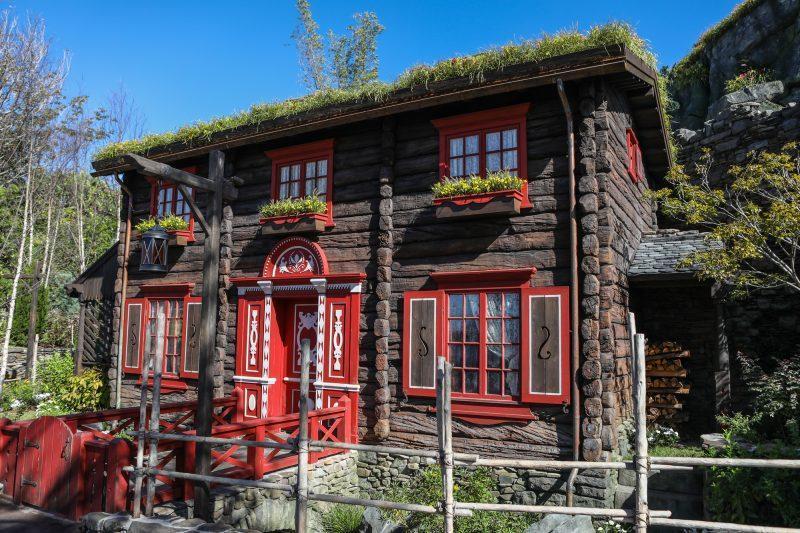 What if I told you there was a place in Orlando where you could travel around the world, sampling drinks from each country along the way?
Disney fans already know what I'm talking about — the Epcot World Showcase.
Located at the Walt Disney World Resort in Orlando, Florida, the showcase includes exhibitions from 11 countries with local souvenirs, food and experiences.
You can visit several European (and soon to be ex-European) countries on this trip like France, Italy, Norway, Germany and the United Kingdom.
RELATED POST: 22 UNFORGETTABLE FLORIDA DAY TRIPS
7) Vail, Colorado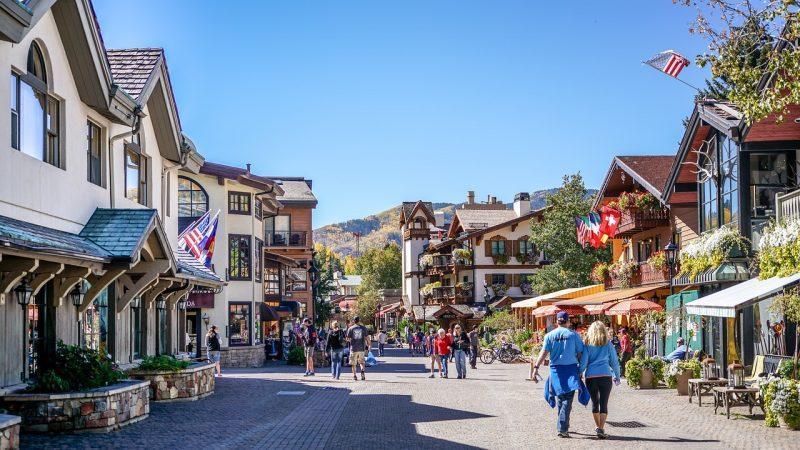 At its core, Vail is a ski village built to make you feel like you're in the middle of the Alps.
It was modeled after Zermatt, a Swiss village. The architecture boasts detailed woodwork, elaborate balconies and natural elements.
There are plenty of things to do here year-round. Relax at the spa, treat yourself to a pretzel or hit the slopes.
8) Fort Lauderdale, Florida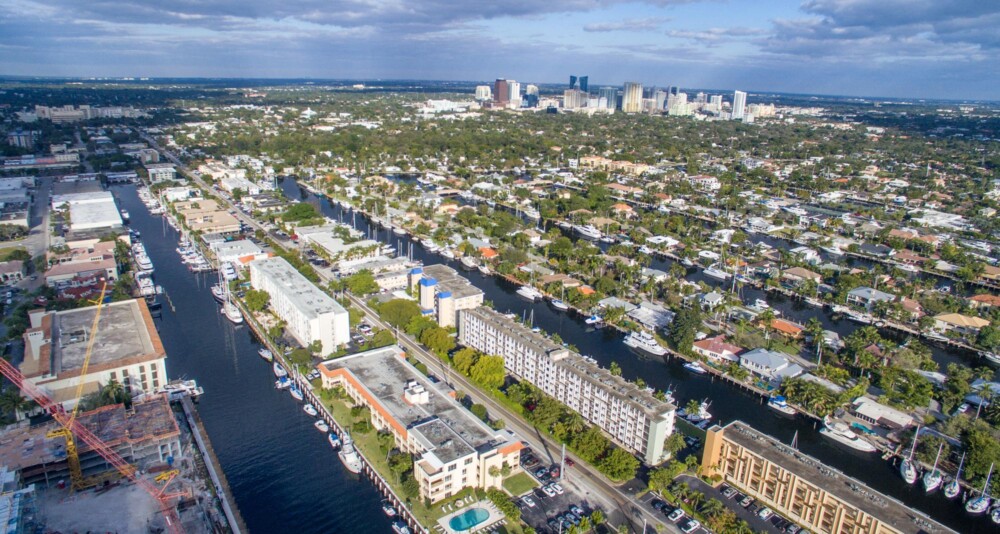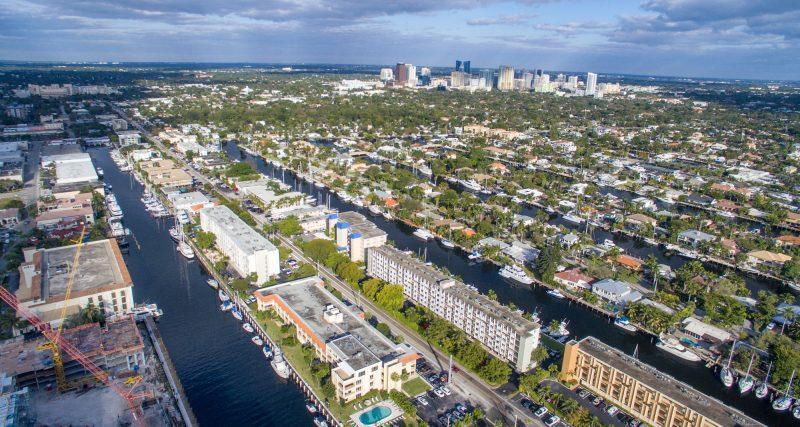 Did you know Fort Lauderdale has been deemed the Venice of America thanks to its many waterways and canals?
If you're looking for a city with a strong boating culture where you can easily navigate to your next destination and walk into an establishment from the dock, you've found it.
Now before you let the tropical weather and palm trees ruin the illusion of Venice for you, I want to mention that you can actually take an authentic Venetian Gondola along the new river.
Las Olas Gondola offers 75-minute tours, complete with professional gondoliers in striped shirts.
9) Leavenworth, Washington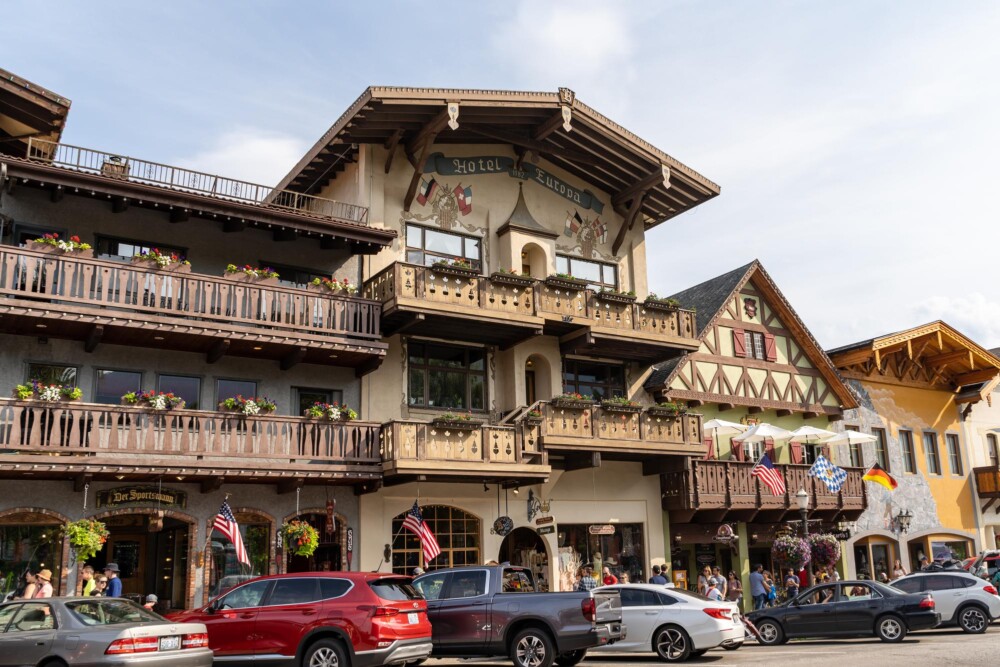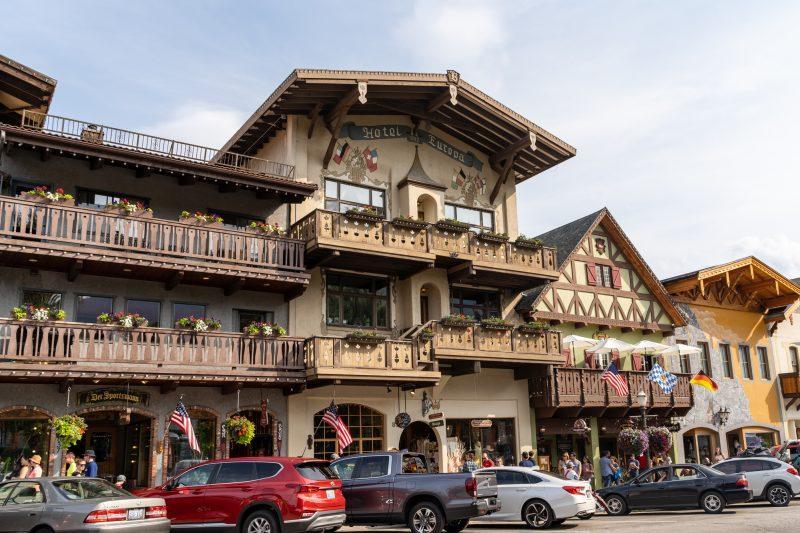 Located just two hours from Seattle in the Cascade mountains, this secluded mountain town is idyllic.
While you're here, make sure to stop by the Nutcracker Museum, featuring more than 6,000 nutcrackers dolls and featured on outlets like NBC, TBS and A&E.
This is another can't miss spot during the holidays and even has a reindeer farm where you can go to feed Santa's magical helpers.
10) San Francisco, California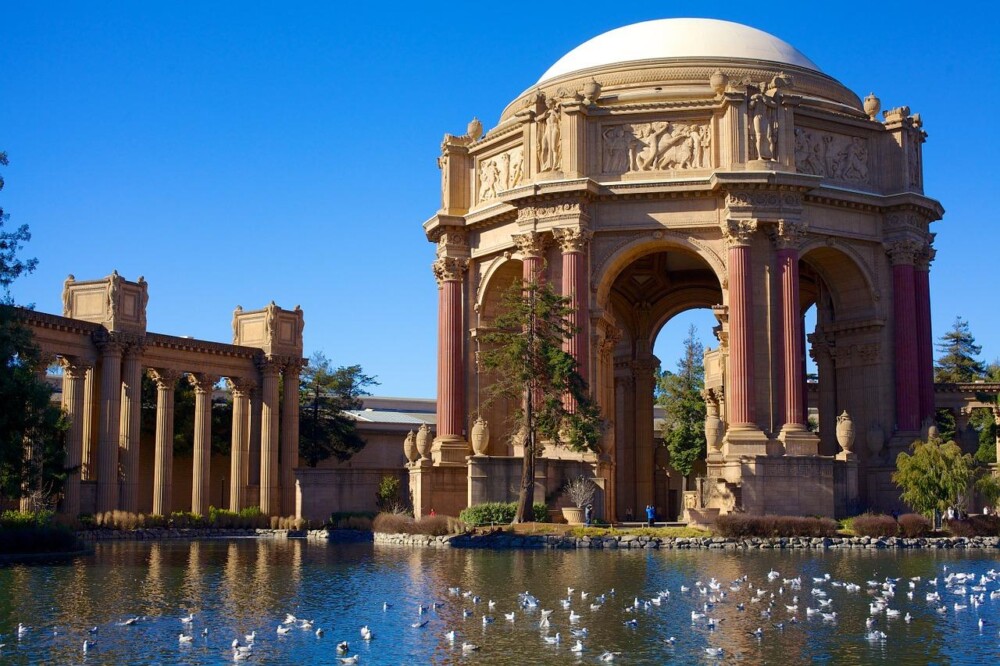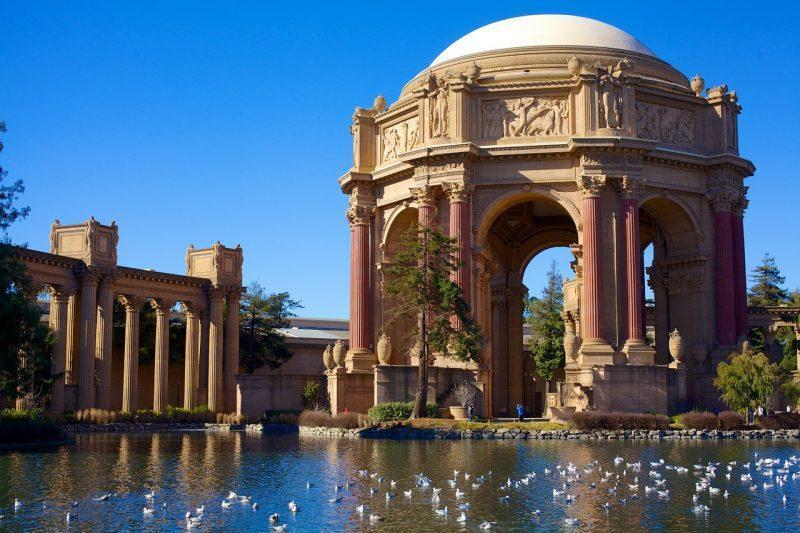 You can have a whole tour of Europe in San Francisco. There are two windmills in the city — the Dutch Windmill and the Murphy Windmill, both in Golden Gate Park.
Normandy Village on Spruce Street will feel like you're in the South of France. Those who wish they were at the Alhambra will love the Moorish architecture at the Alcazar Theatre.
Finally, the Palace of Fine Arts is meant to evoke a blend of Greek and Italian architecture and is pictured above.
11) Las Vegas, Nevada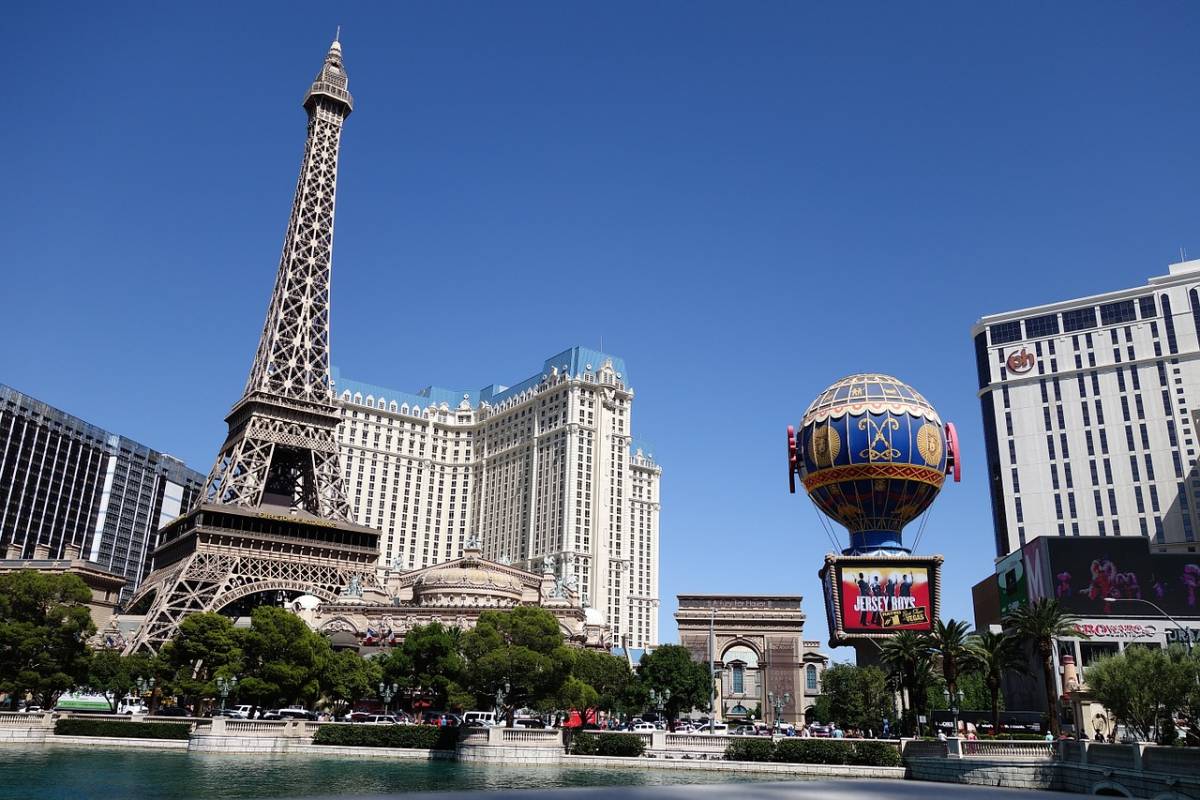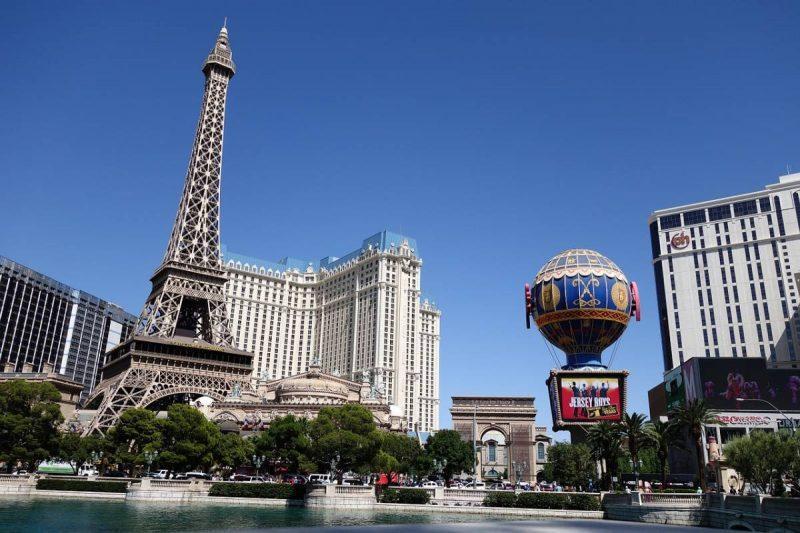 Much like Epcot, Vegas offers you the opportunity to travel around the world, including to European hotspots like the Eiffel Tower.
Guests can visit the replica and even take a glasswork elevator 46 stories to the top, where guides point out famous landmarks among the Las Vegas skyline.
This is also another place where you can catch a gondola ride, inside the Venetian Hotel.
Top off your trip with a Cirque du Soleil show, you'll find at least a half dozen running here at any point in time.
RELATED POST: 8 FUN THINGS TO DO IN LAS VEGAS
12) Napa Valley, California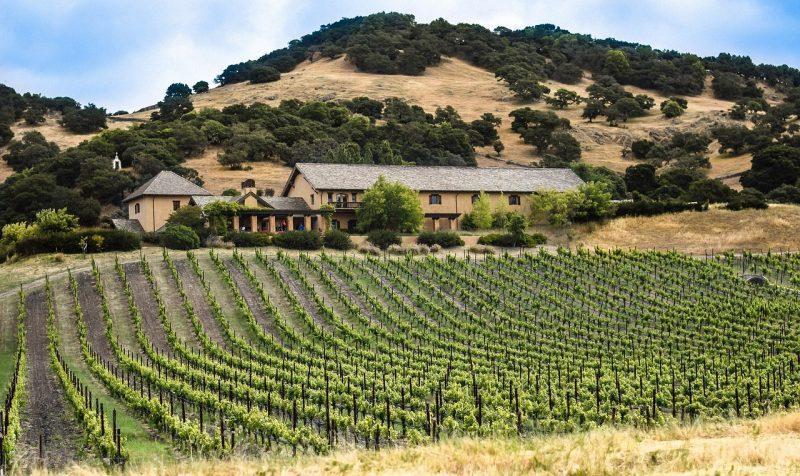 Drink your 2020 problems away with wine tasting in Napa Valley, California!
The vast vineyards are a sight for sore eyes and you can bask in the opulence of the chateaus. Chateau Montelena and Castello di Amorosa should be at the top of your must-see list.
You can also experience beekeeping and the money-making experience as sites like Honig Vineyard & Winery and Long Meadow Ranch, which has farm-to-table dining.
13) Frankenmuth, Michigan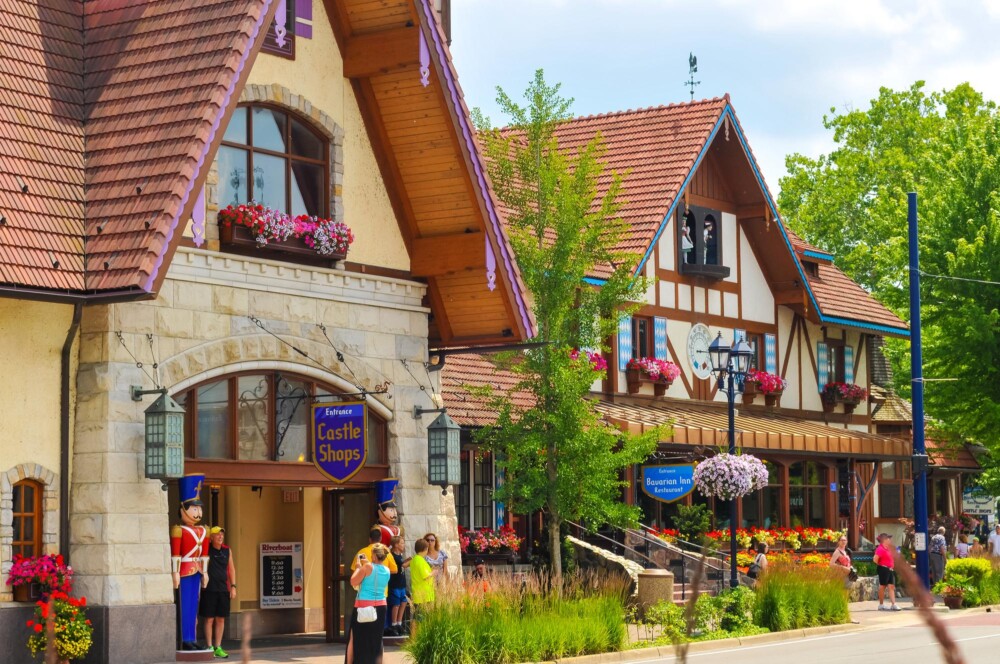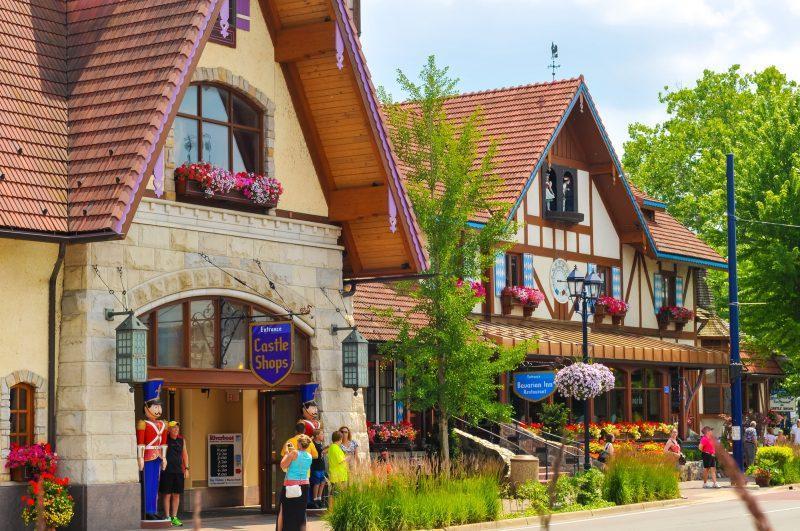 Nicknamed Little Bavaria and home to the largest Christmas store in the world, Frankenmuth is a unique town with much to offer.
They are home to the first sanctioned Oktoberfest to operate outside of Munich, with their blessing. They're also home to Michigan's largest Bavarian Heritage Festival, taking place in the summer.
If you want to travel the old fashioned way, you'll even find horse and carriages along Main Street.
14) St. Augustine, Florida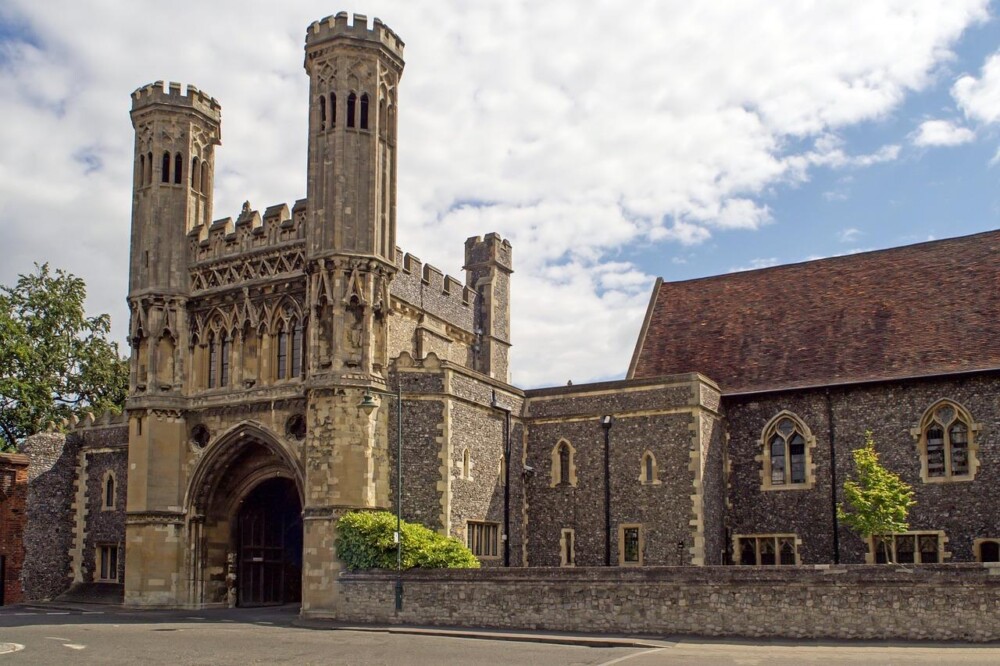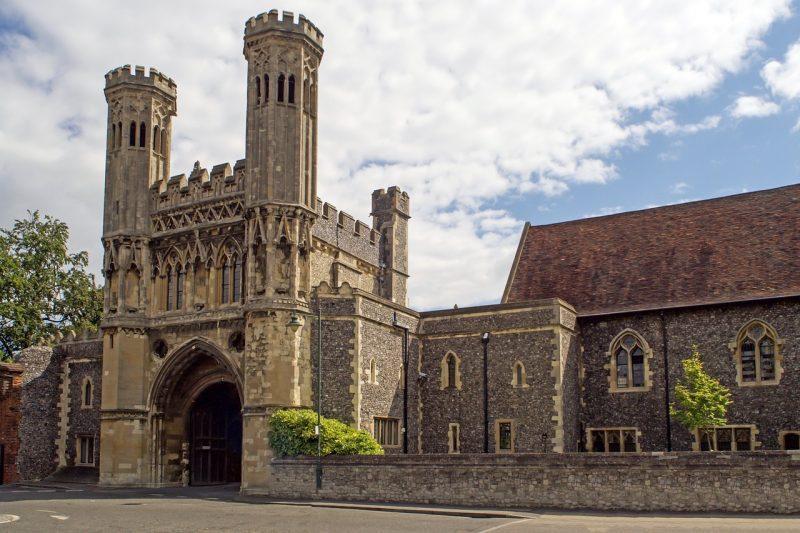 St. Augustine is the oldest city in America and has a castle to prove it, and drawbridge to boot.
Founded in founded in 1565, it is the longest continually inhabited European-founded city in the United States. It was made famous by Ponce de Leon in his quest for the Fountain of Youth.
St. Augustine retains much of the Spanish architecture from the original settlement and will you make feel like you're not in Florida anymore.
15) Solvang, California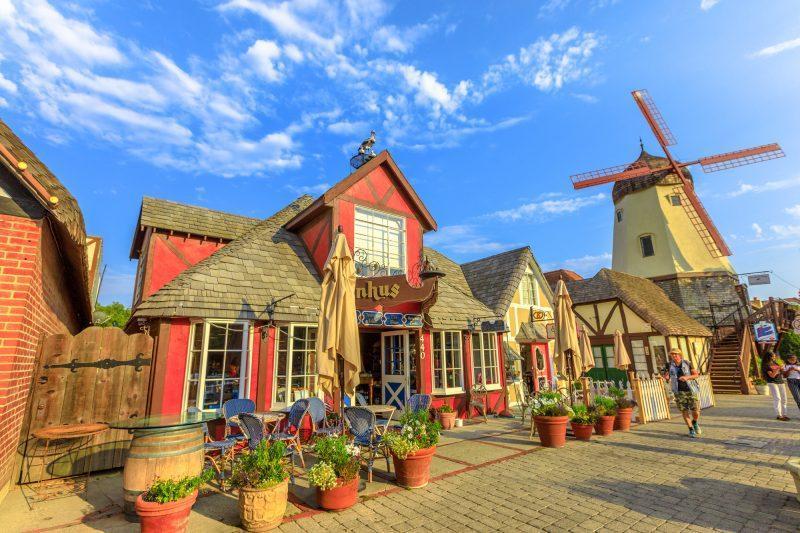 Solvang is a town in California that was founded by Danes in 1911 and retains its strong sense of identity more than 100 years later.
It is the closest you'll get to visiting Denmark while in the states. You'll find a Hans Christian Museum and Danish art museum called the Elverhøj Museum of History & Art.
Go in September to for Solvang Danish Days where you can try biking beer and buy goods at the Old World Artisans Marketplace.
Till next time, safe travels!
RELATED POST: 12 DESTINATIONS IN AMERICA THAT ARE WARM YEAR-ROUND
Liked this post? Pin me below: