Looking for more information about flying with the current situation? This post will be constantly edited to include the latest updates. Save to your bookmarks for easy reference.
2020 has been off to a rough start.
January felt like an eternity and just when we thought we were in the clear, "it-that-shall-not-be-named" happened.
Around the world, stores are running out of basic hygiene supplies like hand soap and toilet paper. People are buying in bulk, fueled by mass hysteria and panic.
International flights are nearly empty, large conferences and gatherings are being cancelled and everyone is feeling the economic blow as the stock market crashes and burns.
Like I said, 2020 is off to a rough start.
It's my job to keep you apprised of all things air travel so I want to hone in on some of the important questions I've been getting, like:
What are the airline change policies?
Can you, and should you, cancel your trip?
How has air travel changed in 2020?
I'm going to answer all of these questions and more.
RELATED POST: TSA PRECHECK VS. GLOBAL ENTRY VS. CLEAR
Should you cancel your flight?
If you have travel plans from now until end of April, you should postpone them. Beyond that, it depends.
Let's just state the obvious — we are crammed like sardines in airplanes.
At best you'll get 4-6 inches of space between you and the person next to you if you're flying first class in a commercial airline.
This makes the concept of flying terrifying.
Moreover, many countries are now on lockdown.
The incubation period last anywhere from 2-3 weeks in order to ensure symptoms will not manifest and travelers are encouraged to self-isolate upon their return.
In deciding whether to cancel your travel plans, consider:
Where you're going;
The reason for your travel, and;
Who you're traveling with.
If you're traveling domestically, flights and ground transportation are starting to be affected. It's unsure for how long. Your ability to get around as an international tourist abroad is limited and changing by the day.
When assessing your future travel plans, keep in mind you're more likely to maintain distance from others if you're going somewhere with open spaces like a Yellowstone National Park, for instance, as opposed to New York City.
If you're traveling for work, it's possible the decision will be made for you. Major events like SXSW have been cancelled for the first time ever and I have conferences in May that have been postponed till the fall.
If you're young yourself and traveling with young children, you're less as risk than if you're traveling with your elderly parents or family members but you could still inadvertently pass on the disease to at-risk populations.
What countries are currently restricting travel?
If you're traveling abroad and wondering what the restrictions are in the country you're heading to next, visit the International Air Transport Association Website.
This is the site used by travel agents worldwide and gives you all the restrictions and regulations regardless of country.
Currently, U.S. restrictions on travel include:
Italy is on a total lockdown, no travel in or out
US citizens returning from Iran or China must go to one of 13 designated quarantine airports upon their return to answer questions and undergo a health screening
South Korea and Venezuela both have a Level 3 warning against nonessential travel
There's a rising threat in Japan categorized as a "sustained community spread"
As of March 11th, the following European countries have a Level 3 warning: Austria, Belgium, Czech Republic, Denmark, Estonia, Finland, France, Germany, Greece, Hungary, Iceland, Latvia, Liechtenstein, Lithuania, Luxembourg, Malta, Netherlands, Norway, Poland, Portugal, Slovakia, Slovenia, Spain, Sweden, Switzerland, Monaco, San Marino, Vatican City.
As of March 11, 2020, travel

from

Europe

to

the U.S. has been suspended for 30 days.

The restriction does not apply to U.S. citizens or permanent residents
If you are an American you can still fly to and from Europe
The United Kingdom is not included in the new travel restrictions

As of March 14, 2020, flights from Europe are being redirected to one of 13 US airports with health screenings
The rerouting of flights is causing delays because of limited availability and routes so if you're abroad and can find a flight back home, take it.
The concern is twofold. I would be worried about 1) being on an airplane with infected persons who may or may not yet be showing symptoms and 2) not being able to get back home if travel bans get stricter.
Airlines allowing cancellations/changes are usually issuing funds in the form of a credit, valid anywhere from 90 days to a year after it is issued. They are not issuing refunds.
I was able to cancel an upcoming flight with JetBlue online in 30 seconds.
Definitely aim to do all your transactions over the internet where possible as customer service lines have hold times of 6 hours or more.
RELATED POST: HOW TO BYPASS LONG WAIT TIMES & REACH A CUSTOMER SERVICE REP
Airlines are estimated to be lose $113 Billion due to the virus.
Small businesses like hostels and local tour operators will have difficulty recovering from the loss of revenue.
Governments are considering relief policies in the form of various bailouts. Italy is considering suspending mortgages until the crisis is resolved.
One unwelcome side effect has been blatant racism, with Asian stores and restaurants here in the U.S. sitting empty.
Even if you don't travel, I urge you to frequent and shop at your local ethnic stores.
Let's not allow this crisis to be used as a front for bigotry. Support your friends and neighbors, especially those with ties to affected areas.
Tips for staying safe on a plane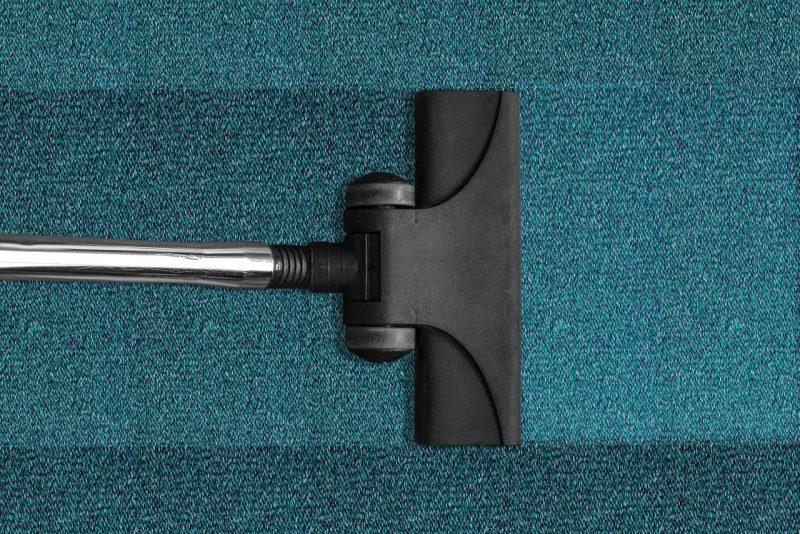 Many airlines have implemented enhanced cleaning efforts as of late.
If you must get on a plane, your biggest risk is coming into contact with an infected person.
You're safer in a window seat versus an aisle seat because you have less contact with others as people aren't constantly going past you.
Make sure to go full Naomi Campbell on your area and wipe down everything with disinfectant wipes.
Every. Single. Inch.
Do not put anything in the seat back pocket or touch the in-flight magazines.
Avoid touching your face and apply hand sanitizer generously, making sure you have one with at least 60% alcohol.
Avoid using the airplane lavatories altogether. If you're not flying internationally, you can hold it for an hour or two.
After the flight, wipe down your luggage and immediately wash any clothes you were wearing.
RELATED POST: HOW TO TRANSFORM YOUR HOME INTO A FUN STAYCATION
New airline refund and change policies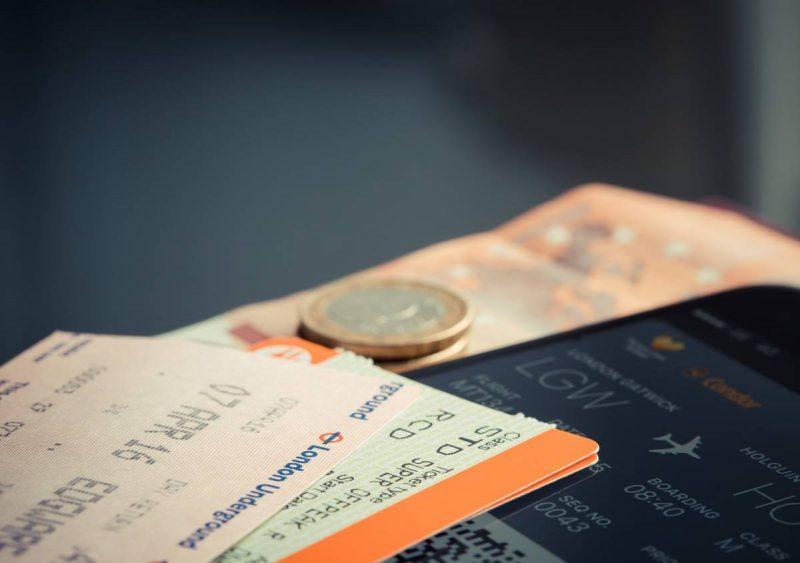 As I mentioned, air travel within the United States remains unrestricted.
The following major U.S. airlines have implemented temporary fee waivers:
United is waiving change fees for flights scheduled till the end of

April
Delta is waiving change fees till the end of April only if the ticket was purchased prior to March 9th; also waiving all change fees for tickets purchased in March period
American is waiving change fees through end of April for tickets bought before March 1st; also waiving all no change fees in March
JetBlue is allowing cancellation of any flight booked between March 6th and 31st for travel through September 8th and offering a full credit valid for a year. They're also waiting change fees for any travel between March 10th and April 30th regardless of purchase date.
Alaska Air has no fees to change travel plans until March 31st, regardless of purchase date
Spirit is offering a one-time free modification to flights
Allegiant is offering a one-time free modification/cancellation of flights
Frontier is allowing passengers with flights between March 3 and 16 to change or cancel their flights for a flight credit valid for 90 days
As always, Southwest does not charge any change fees as part of its regular policy. Note that if you do change your flight, you're still responsible for any difference in fare.
The initiatives allowing free changes to any flights booked in the month of March are done in an attempt to convince people to still buy ticket during this time.
This means now is a good time to buy flights for the future while rates are low.
RELATED POST: BEST AIRLINES TO FLY WITH TO MEET YOUR TRAVEL NEEDS
What about travel insurance?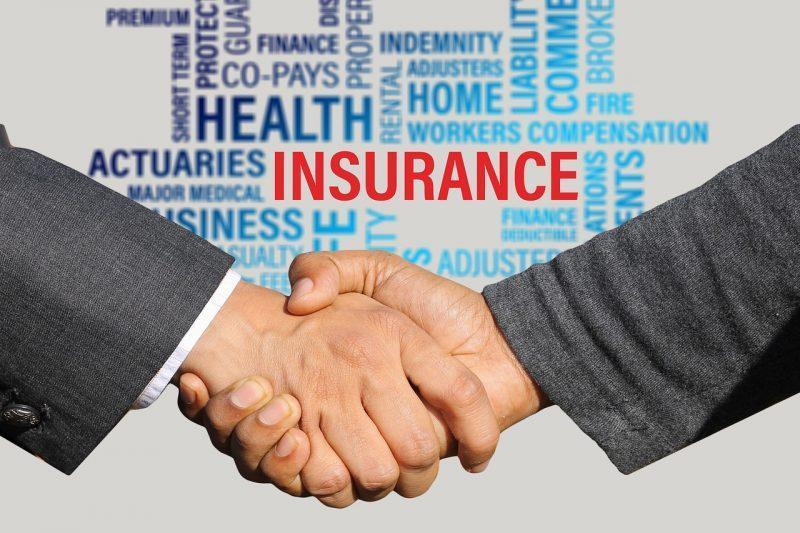 Here's the thing with insurance: it only works when you think you won't need it.
A perfect example is the 2017 Hurricanes. I was in Florida and tried to get a better policy with a lower deductible since I knew my car would have to stay behind when I evacuated.
No go. The companies only insure you against disaster if disaster isn't imminently on the horizon.
Same thing now. It's possible the policy you bought will cover you, but it would have to have been purchased a while ago. Any insurance purchased now will not cover you.
Safety Wing announced via email this week that any policies purchased prior to March would include the current crisis. Check with your individual policy and provider.
Make sure to read the fine print since many policies have language denying coverage in this exact instance. That's why some companies offer "Cancel for Any Reason" (CAFR) insurance at a higher price.
If you are planning to travel in the future, and even into 2021, I do suggest investing in CAFR insurance.
If you need a chuckle after reading all of this serious news, click below to watch tips from an Italian Grandma on how to survive the next few weeks!
The bottom line being that this too, shall pass. In the meantime, plan accordingly and do what's best for you.
RELATED POST: HOW TO CANCEL A NONREFUNDABLE HOTEL ROOM
Till next time, safe travels!