Looking for productivity hacks? Want to know how to effectively manage your workload while working from home? Then this guest post by Kate Erickson from the Ditch Busy Podcast is a must-read!
Whether you've been working remote for years, or have been recently (and unexpectedly) thrown into it, one thing's for sure: it's not always easy.
The infinite distractions, the somewhat unfamiliar time management responsibilities, potential communication barriers with your team and/or clients, and the accountability that comes with working from home can take some getting used to.
RELATED POST: HOW TO GET STARTED WORKING FROM HOME
You've maybe even asked yourself "Why does everyone think working from home is so great?"
While there are several reasons why working from home IS great, like:
You have no commute

You can wear whatever you want

You get to take breaks at your leisure

You have freedom to work when – and how – you want…
…it's not ALL sunshine and rainbows all the time.
Some of the biggest struggles remote workers face are ones that take practice and a lot of discipline to master.
They're also ones you probably don't even realize are costing you hours of productive time every single day.
But never fear: here are 5 time management hacks you probably haven't considered before that will help you effectively manage your workload – and help you stay productive – while working from home.
5 Easy Productivity Hacks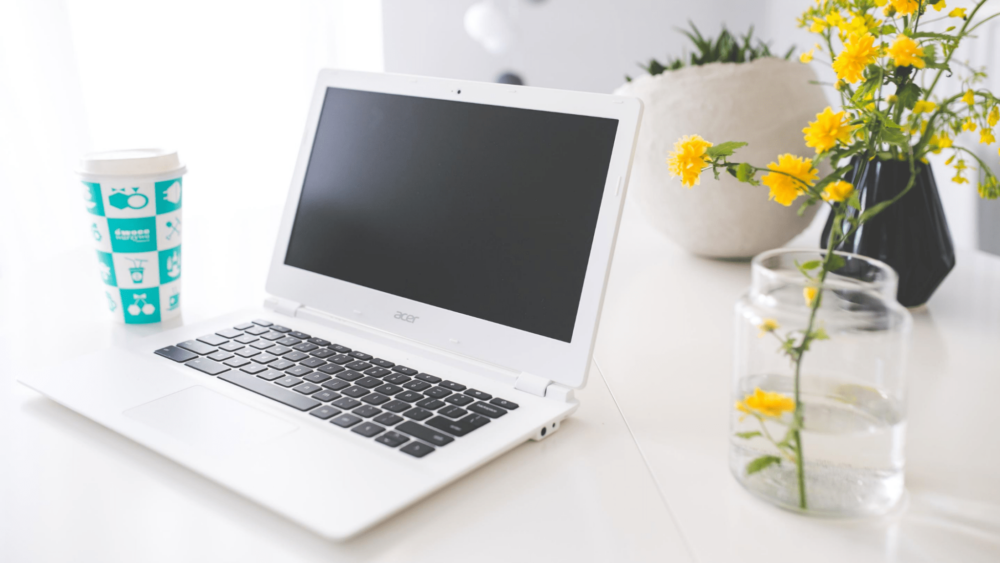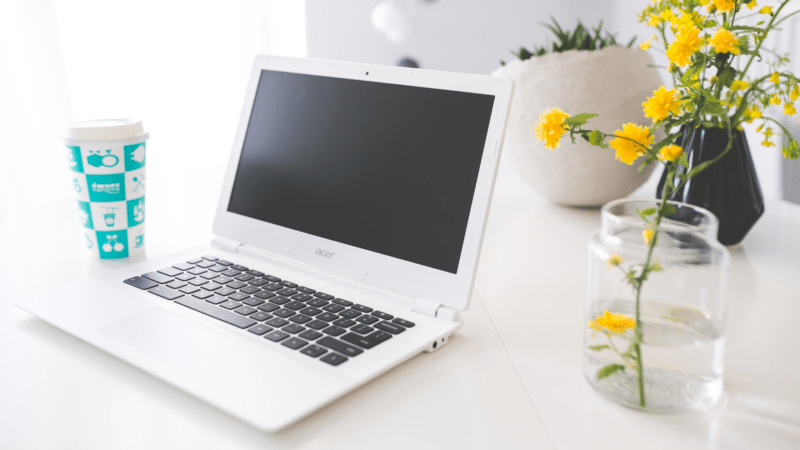 Keep your morning routine
A morning routine is important. It not only helps you create and build momentum you can carry throughout your day, but it helps ensure your day gets started strong.
There's nothing more frustrating than starting your day off feeling like you're already behind.
So don't!
Momentum can build very quickly, so if you start your morning off with a quick win, it's going to be easier to continue creating more wins.
For example, something as simple as making your bed first thing in the morning has already given you an accomplishment and stepping stone for continued productivity.
Everyone's morning routine looks different, but a few things I can't live without in my morning routine are:
Time for a workout

Time for self-care

Time to remove distractions

Time to mentally prep for the day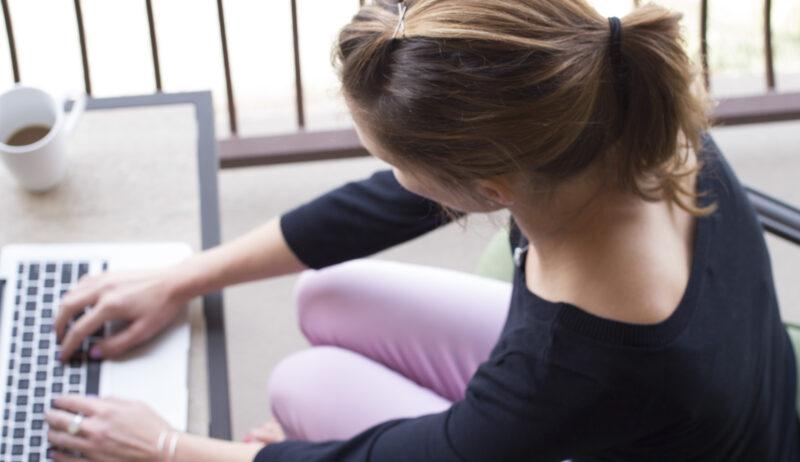 You may already have a morning routine, or perhaps this will be your first time creating one. Regardless, the habits you build into your morning routine will become critical in helping you shape a productive day.
Pro tip: the time you spent mentally preparing for your day can be as little as 10 minutes, but will save you hours of wondering what you should work on next. Here's how to do it:
Set aside 4 FOCUS sessions

Use each FOCUS session for 1 big task on your to-do list

Set a time limit for each FOCUS session (typically between 30-45 minutes)

Actually use a timer for each FOCUS session
Writing out the specific tasks you'll focus on and giving yourself a time limit in which to complete them will be game-changing accountability. Don't be surprised if you start getting more done in 1 day than you used to accomplish all week!
Productivity tool: The Mastery Journal is a physical hardcover journal that will guide you through 4 focus sessions every day. With a space to fill in your morning routine, plus a structure to help you evaluate your productivity and discipline every day, The Mastery Journal won't let you fail! Master Productivity, Discipline, and Focus in 100 Days.
Set strong boundaries and remove distractions
Time is your most precious resource, and it should be treated as such!
But we're only human, and so distractions can get the best of us.
Distractions come in many forms and can include:
Our own excuses

Visual queues around the house

Family members or others in our space

Email, social media, and other similar online black holes
While setting boundaries isn't always easy, it's absolutely necessary when it comes to your ability to focus and stay disciplined throughout the day.
So how do you do it?
Pro tip: First, you have to make a commitment to yourself. Excuses like "I forgot to take out the trash, so let me go do that real quick…", or visual queues around the house that remind us "well, I could rearrange the bookcase right now…" are not legitimate reasons to not focus on the task at hand.
This is why a part of my morning routine always includes that time to remove distractions.
Second, you have to let your family members or others in your space know when you can't be interrupted. Actually set up a schedule that everyone is clear about and that creates a win/win:
You being able to focus on your work at specific times, and

You being able to focus on family time at specific times.
And finally, you have to hold yourself accountable to having willpower and FOCUS when it comes to the task at hand and not getting pulled into another program, tab, or idea.
Productivity tool: If you're looking for 2x per week time management and productivity tips, tune in to the podcast Ditch Busy! I share tips for making stress and overwhelm a thing of the past.
Communicate clearly – and often
If you're used to working on projects and updating team members or clients on progress in person, then having to carry these things out remotely can be a challenge.
That's why it's up to you to make sure you're communicating clearly, and often.
Even small miscommunications can cost you days – or even weeks – when it comes to making real progress.
Pro tip: Set up a recurring weekly Zoom call, in addition to daily check-ins on your most important projects, so that everyone is on the same page.
RELATED POST: UNLIMITED FREE VIDEO CONFERENCING WITH 8X8
And make sure you have a process in place to follow up on progress or deliverables – especially if you're a project manager or someone responsible for keeping the ball rolling.


Productivity tool: Boomerang for Gmail is something I use every single day to help make sure I'm following up on important requests and projects.
Create your workspace intentionally
When you're set up in an office space with four walls, potentially even a door, and you have everything you need readily available around you, it's easy to dive right into things. Getting up to grab something isn't a huge inconvenience.
However, if you're working from home and don't have a workspace setup that can support the focus and discipline you need, it can result in frustration and a lot of wasted time.
Pro tip: Spend an hour or so choosing a specific location in your home where you feel comfortable and supported – where you feel you can really dive into focused work.
This might include being in a room where you can close the door; having certain things around you, like candles and a water cooler; and a space where you can fully relax and won't be distracted.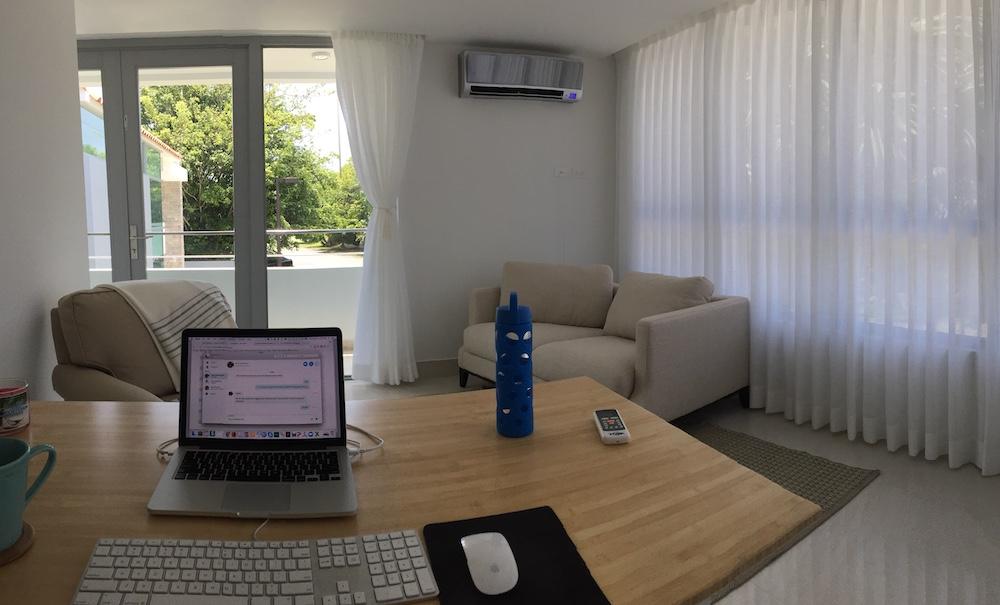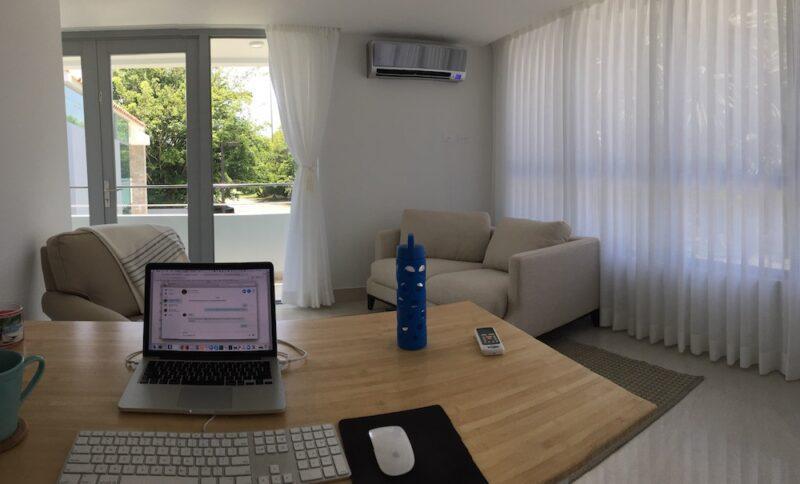 Productivity tool: Focus at Will is a great app that plays music scientifically proven to help increase productivity. It could just be the perfect addition to round out your new office space!
Schedule everything
If you're not already doing it, start now. Everything you commit to, every meeting you schedule, every project you're assigned – actually schedule the time in your calendar.
This not only gives you a quick and easy visual queue of what your day looks like, it's also critical in helping hold yourself accountable to accomplishing what you set out to.
Pro tip: In addition to scheduling everything in your calendar (I use Google Calendar), you should also get in the habit of using a project and task management tool. Logging ideas, tasks, and creating plans for more complex projects can vastly improve your ability to stay organized, focused, and on track.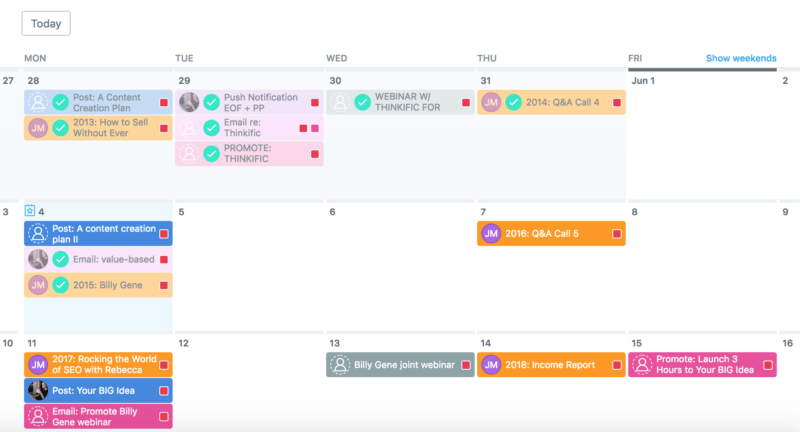 Productivity tool: I love Asana; it's the first thing I pull up every single day. I know that using Asana in tandem with Google Calendar will always help me during my morning preparation time to get into the rhythm for my day.
Productivity and Time Management as Habits
It won't happen overnight, but practicing these 5 time management hacks will improve your ability to get more done, more effectively, in less time.
But remember, productivity and time management aren't things you accomplish one time and then never revisit. They should become daily habits you're always working to improve.
For more productivity hacks and time management tips, be sure to check out the podcast Ditch Busy!
RELATED POST: 9 REMOTE WORK TIPS TO GUARANTEE YOUR SUCCESS
Liked this post? Pin it for later!