Antelope Canyon is one of the most photographed locations in the world. With sweeping curves, sunbeams and sand showers, it looks like something out of a daydream.
Located in Lake Powell Tribal Park in Page, Arizona, you can only access this Navajo site with a designated guide. There are two canyons, Upper and Lower, but the photo tours and coveted sunbeam shots are only available at Upper Antelope Canyon.
RELATED POST: WHAT TO SEE ON A 4-DAY ROAD TRIP FROM LAS VEGAS
Those with a passion for photography should opt to take a photo tour. While more expensive, you're guaranteed great shots. Most tour attendees are serious photographers that are looking to sell their photos and make multiple visits to capture different light.
If you're an amateur photographer heading to Page for the first time, here are some things you need to know before going on a photo tour of Upper Antelope Canyon.
Weather and timing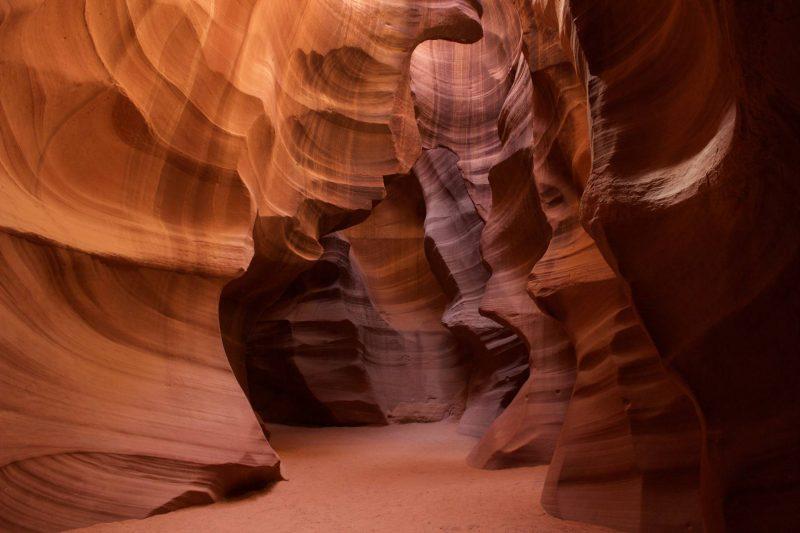 The unforgettable moment in Antelope Canyon is when you see sunbeams shine in through the slot canyon for the first time. This occurs between 11am and 1pm in the spring and summer months. If you're going in March, make sure you go after the spring equinox. Otherwise, the sun does not rise high enough to shine in to the Canyon.
If you are able to, reserve a 10:30am photo tour, ensuring that you're in place for optimal light. Those hoping to see lower Antelope Canyon in the same day should schedule their visit for after Upper Antelope Canyon, not before, since you'll be able to enjoy Lower Antelope Canyon regardless of the time of day.
Reservations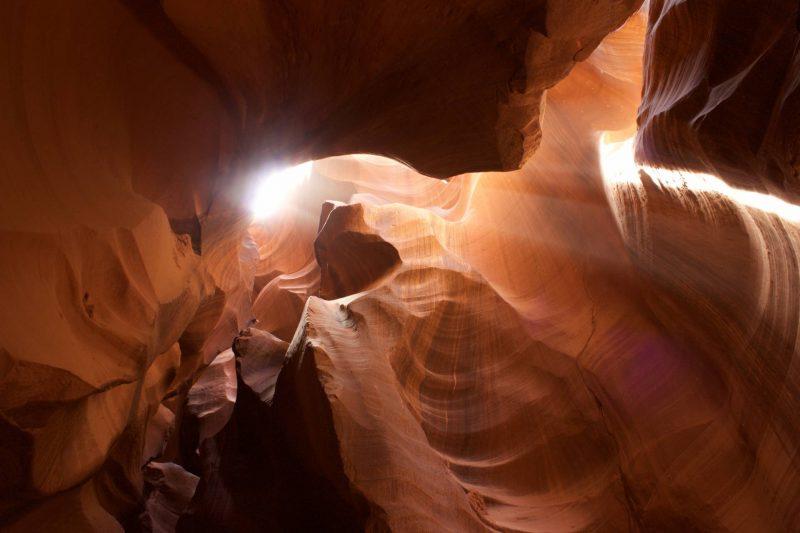 There are several different tour operators that take you in and around Upper Antelope Canyon. I went withAdventurous Antelope Canyon Photo Tours and the experience was $130 for two hours, which includes a half hour of transportation and an hour and a half in the canyon. I booked online and chose this company ultimately because of their reviews. I read that they assisted photographers with camera settings and, being new to the photography game, that was worth a little extra for me.
You're not allowed to use flash and have to utilize the manual setting to get the best shots. This requires playing with the aperture and exposure settings so it's best to have an expert on board to help. Also note that if you're taking photos with your iPhone, the color in Upper Antelope Canyon is actually enhanced by the chrome filter.
Required equipment
To participate in a photo tour you need, at a bare minimum, a tripod and DSLR camera. You'll also want to bring a rain sleeve or ziploc bag of some sort to protect your camera while moving around inside the canyon since it's really dusty. Personal bags and purses are not allowed in the canyon so you'll have to bring your camera already mounted on your tripod. You're allowed to bring water with you but no other food or beverage is permitted. There are no trash cans out here so please don't litter. Also, bring tip money for your guides since they really go above and beyond to make sure you have a great experience.
While it isn't recommended that you change lenses in the canyon because of the dust I mentioned, you should have some sort of device ready to clean your camera if necessary. Some photographers had lens wipes, others had a rubber squeeze air blower. Come prepared because chances are you'll need to use or borrow at least one of the two.
Photo permit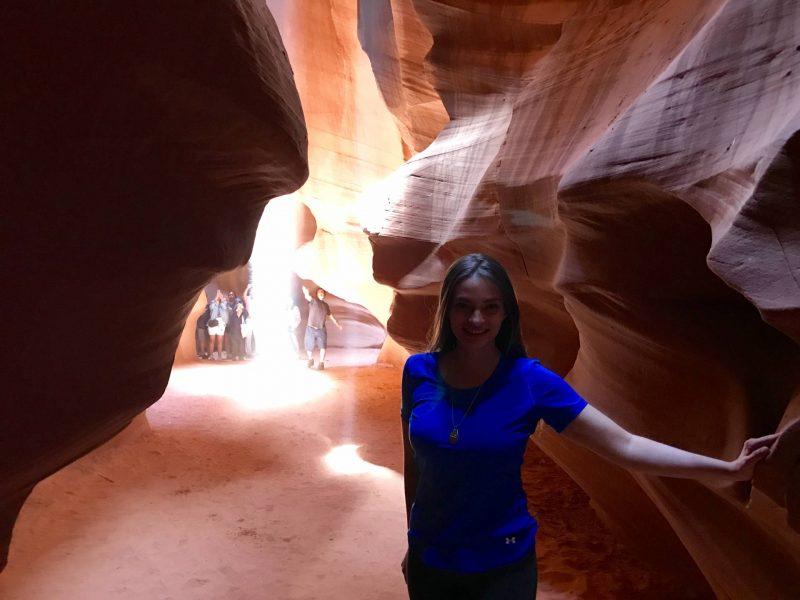 In addition to your photo tour cost, you also have to pay an $8 entry fee for Lake Powell Tribal Park. Additionally, if you plan on selling your photos or posting them online on a blog, you need to get a photo permit directly from Navajo Parks Management. It's $50 ahead of time and you have to pay by mailing in cash or a money order. If it's later discovered you sold a photo or otherwise profited without acquiring the proper permit first, it's $200 to purchase a permit retroactively.
I had good luck corresponding with Shaina Begay, Office Assistant at the park, and received my permit within a week of mailing in payment. The number is 928-698-2808.
Photography tour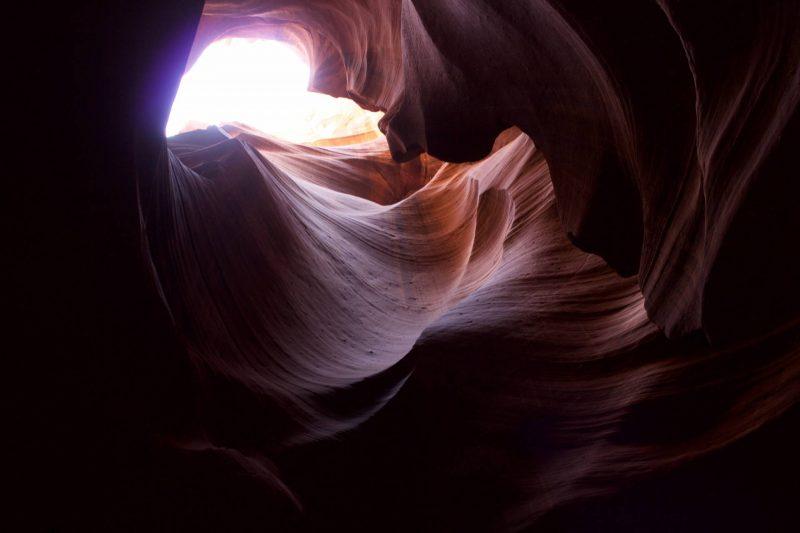 The best part of a photo tour is that you pay to keep people out of your pictures. As photographers, you get top priority for the best shots. You set up in two rows, with long and short tripods, and when the time comes for that perfect sunbeam shot you get two minutes to capture it, during which all other tour groups are held back so that you can get empty pictures of the canyon.
Be prepared to move your tripod at a minute's notice, that's why you go in with it already mounted. Also, you may have a passerby or two trying to take shots over your shoulder–just tell your guide and they'll take care of it. It can be a tense atmosphere with so many people invested in getting money-making or award winning pictures. Try to go in with a positive and flexible attitude.
There will be plenty of time for you to get every picture, so don't worry about missing out if you're broken into groups. Beware falling sand, as the guides usually throw it in the air so you can catch the particles glimmering in the sunlight on their way down. Don't be afraid to ask for help if you need it, that's what the guides are there for.
Upper versus Lower Antelope Canyon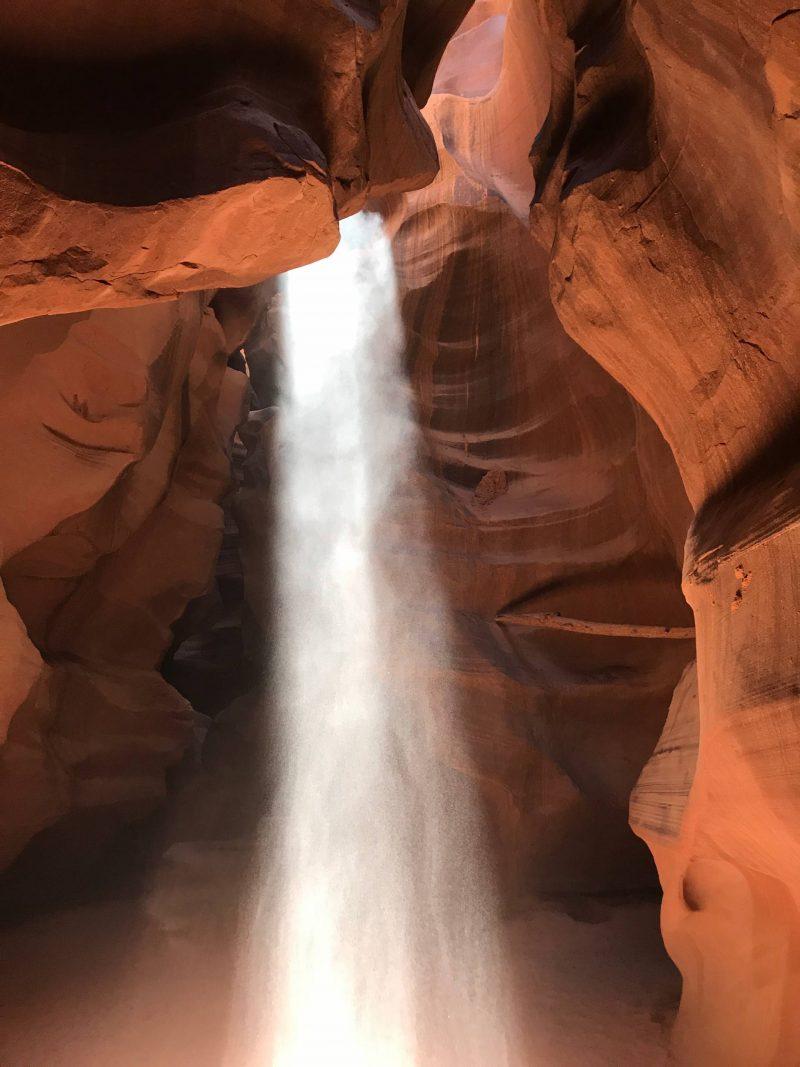 The biggest pro to the photo tour, as mentioned, is having the ability to take shots of the canyon undisturbed. The downside is that, if you're looking for photos that include you, this is not the right tour. This is more for landscape and scenery shots rather than portraits.
Also, given the popularity of the site, it can feel crowded. Many guests actually prefer to visit Lower Antelope Canyon for a more relaxed visit.
RELATED POST: SHOULD YOU VISIT UPPER OR LOWER ANTELOPE CANYON?
I hope this post is helpful to you. As an amateur photographer I know how intimidating it can be to visit this place, but the experience is unlike any other and definitely worth your time and the investment in materials. If you have any questions, feel free to drop them below.
Until next time, safe travels!
RELATED POST: HIKING THE GRAND CANYON SOUTH KAIBAB TRAIL
Liked this post? Pin me below!